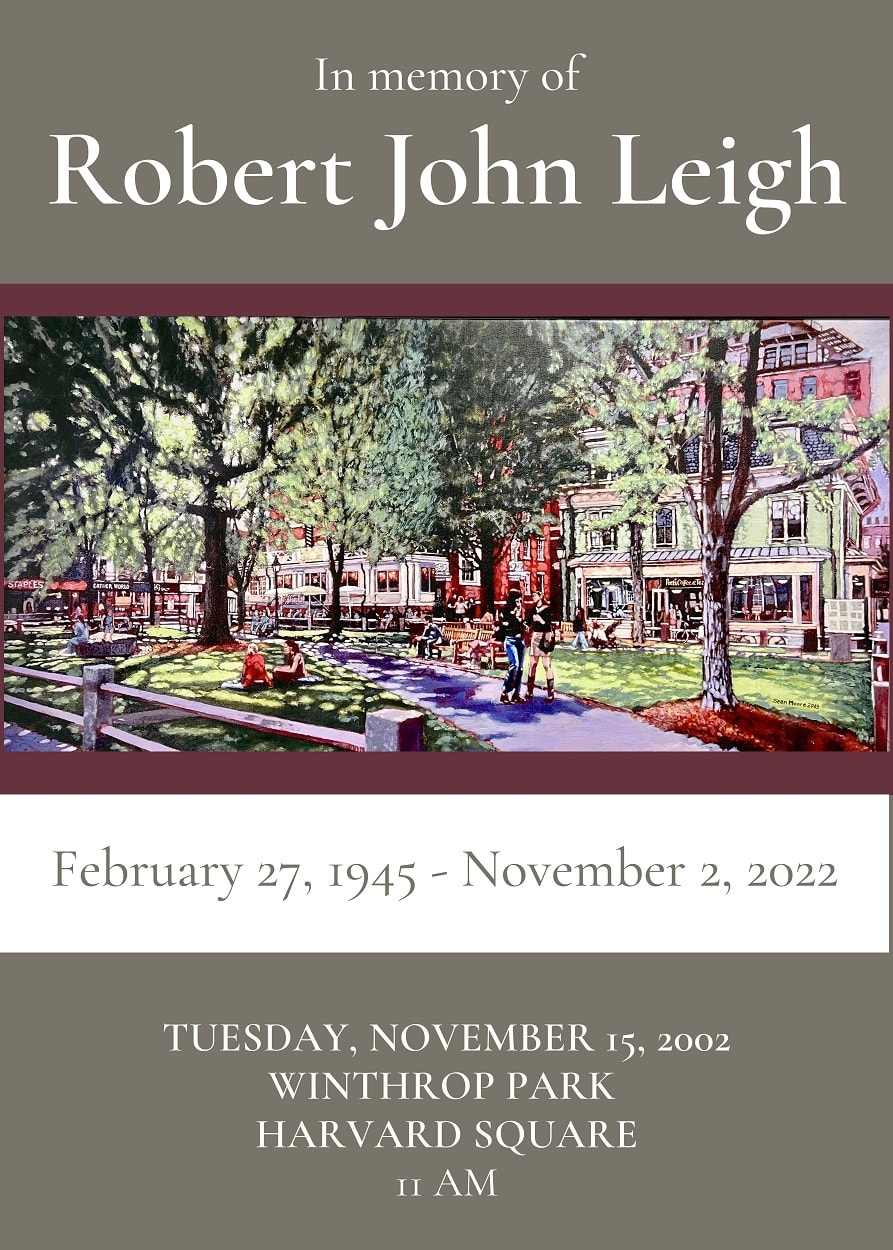 Dear HSBA members and friends,
Please join us in Winthrop Park (corner of JFK and Mount Auburn) on Tuesday, November 15th at 11:00 a.m. as we gather to remember and lay to rest Robert (Robbie) John Leigh, an unhoused member of the Harvard Square community.
For many years, regardless of the weather, Robbie could be found during the day sitting at a table in front of Peet's Coffee and in the evening bedded down in Winthrop Park. He was a slight man with white hair and often wore a black beret.
Unlike Michael, who remains unidentified, we do know a bit about Robbie, including that he was born in Rhode Island, was proud of his affiliation to the Boy Scouts and died without a biological family.
We invite the community to join us as we celebrate his life. The Revered Kate Layzer of First Church will preside over the service along with reflections from Police Commissioner Christine Elow, Councillor Marc McGovern and Kari Kuelzer, owner of Grendel's Den.
Keefe Funeral Home is making the burial arrangements and created this legacy page: Robert Leigh Obituary (1945 – 2022) – Arlington, MA – Legacy Remembers
Immediately following the memorial service, the public is invited to a reception at Grendel's Den.
Interment will be at the Cambridge Cemetery.
The funeral arrangements, memorial service, reception and interment were paid through the generosity of community members.
Donations in Robbie's memory may be made to First Church Shelter, The Friday Café, The Outdoor Church, Capuchin Mobile Ministries and Winthrop Park Trust.
Most sincerely,
Denise Jillson
Executive Director
Harvard Square Business Association
Caring for the Square Since 1910…