Bay State native Mark Ladner has come home to open Bar Enza. Does his legendary lasagna travel, too?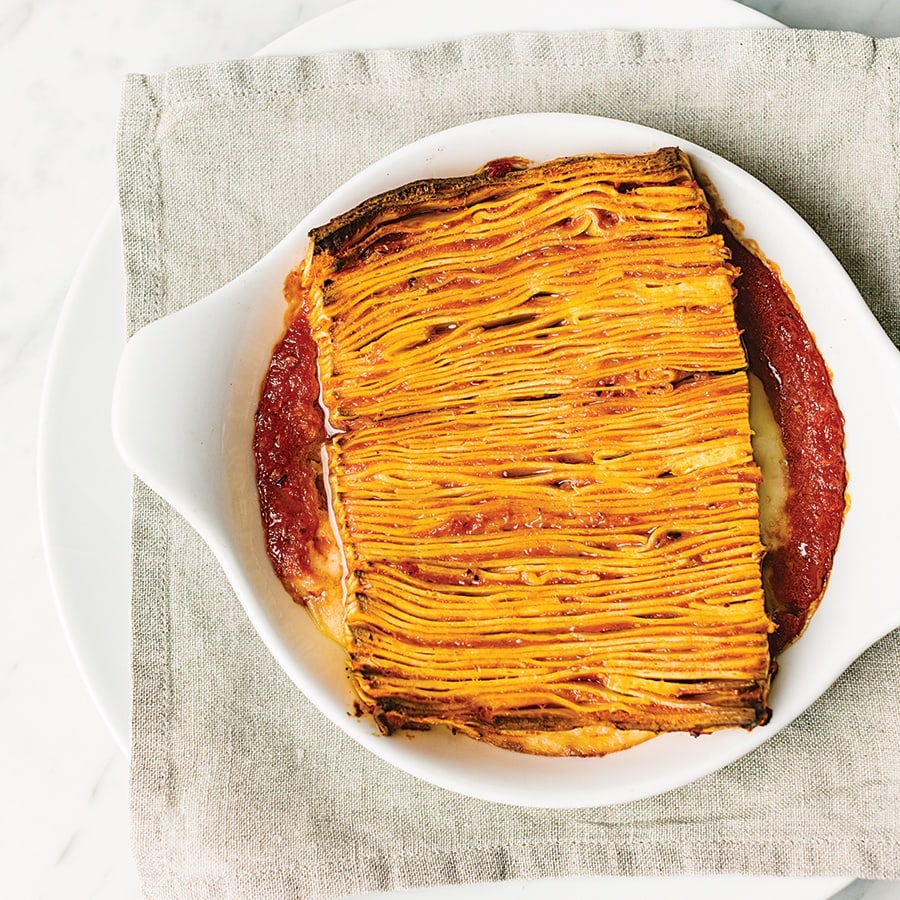 Look, I don't know who's calling the shots at the Charles Hotel, and frankly it's none of my damned business. I'm just a simple food guy. On matters of intra-hospitality backroom intrigue, I stay as neutral as Switzerland, you know, used to. What I can tell you is last April, after a five-year run, Benedetto, Michael Pagliarini's acclaimed ristorante (we liked it, too: three stars in 2017), was out. A few months later, Bar Enza, a "neo-trattoria" by the Lyons Group—the folks behind Scampo, Rochambeau, Sonsie, and several popular Fenway haunts—was in, rocking a menu of spruced-up Italian crowd-pleasers.
Before we go on, it's probably worth pausing to unpack "crowd-pleaser," a loaded term, for sure. There's no hard-and-fast way to determine, for instance, whether the late Benedetto's strascinati with Ossabaw pork sausage and treviso was any more or less likely to please the proverbial crowd than, say, the new spot's hulking "meatball gigante" ($29), made with beef, pork, veal, and barbecue brisket purchased from the Smoke Shop, on a plate of mashed potatoes. It's subjective. You know it when you see it. Bar Enza's hit-parade-stocked menu? I see it.