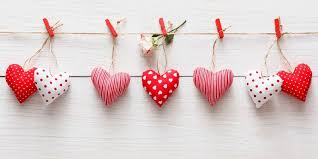 Valentine's Day in Harvard Square
Romantic dinners, intoxicating cocktails, decadent desserts, intimate concerts, one of a kind gifts and so much more!
There's love in Harvard Square! Our businesses are offering you sweet and heartfelt gifts and experiences for all of your favorite people. This year's Valentine's events feature fabulous food and drinks from Harvard Square's restaurants, romantic and fun deals from our retailers and a variety of intimate, cozy and entertaining things to do from our cultural icons.
Whatever your heart desires, you'll find it on our historic streets! Virtually and in person!
Alden & Harlow
VALENTINE'S DAY DINNER FOR TWO
Chef de Cuisine Stephanie Barrett is handling the cooking this Valentine's Day, all you have to do is order and pick it up. Her romance-inspired menu features decadent dishes with wine pairings and a la carte selections for those looking to up their game.
VALENTINE'S TO-GO KIT ($225)
Crab & Smoked Pecorino Stuffed Mushrooms
Grilled Broccoli Kit
Butternut Squash Hummus, Bianco Sardo & Cashew
Charred Persimmon & Beet Plate
Filberts & Local Blue Cheese
Seared Bluefin Tuna
Ikura Salmon Roe, Pickled Apple Butter
Lobster & Black Truffle Pierogi
Pear & Buttermilk
Braised Pork Cheek Cassoulet
Whipped Parsnips & Gremolata
"The Sweet Box"
Assorted Petit Fours, Sweets & Treat
Sparkling Toast
NV Canella Prosecco Superiore, Glera, Conegliano-Valdobbiadene, Italy (187mL)
Choice of Wine
2017 Hardesty Cellars, Pinot Noir, Willow Creek, California *Recommended Pairing* OR 2018 Moreau, Aligote, Burgundy, France
ADD ONS
30G of Belgian Siberian Caviar – 75
Served with House Chips & Whipped Buttermilk Crema
Foie Gras & Pork Terrine – 25
Poached Figs, Anise Syrup, Brioche
Parker House Rolls – 12
½ Dozen, Parsley & Garlic Butter
3 Local Cheeses – 21
Toast & Accompaniments
Cocktail Kit – 48
Two Ready-to-Assemble Cocktails for Two
"Sentries of the Heart": Glendalough whiskey, rose, lemon, lavender agave, peach bitters
"Take this Waltz": Gin, Lillet, Aperol, clarified lemon, hibiscus, rosehip and orange zest
Wine – 50 (ea.)
2017 Hardesty Cellars, Pinot Noir, Willow Creek, California
2018 Moreau, Aligote, Burgundy, France
Libertine Brewing Company Sour – 22
"Biere de Garde" Aged Sour 7.7% ABV (750mL)
Roses from Brattle Square Florist by the Stem – 5 (ea.)
Order online here or by calling 617.864.2100
Orders accepted until 5pm on 2.12.21
Pick up – 2.14.21
Alden & Harlow, 40 Brattle Street, 617-864-2100
Amorino Gelato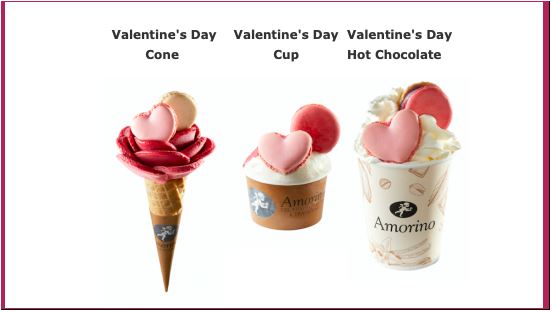 February 1st to February 14th
1 cone or 1 cup or 1 hot chocolate (all sizes, flavors of your choice) + 1 macaron al gelato (flavor of your choice) = 1 free heart shaped shell (biscuit).
Amorino Gelato, 50 JFK Street, 617-714-4975
Bob Slate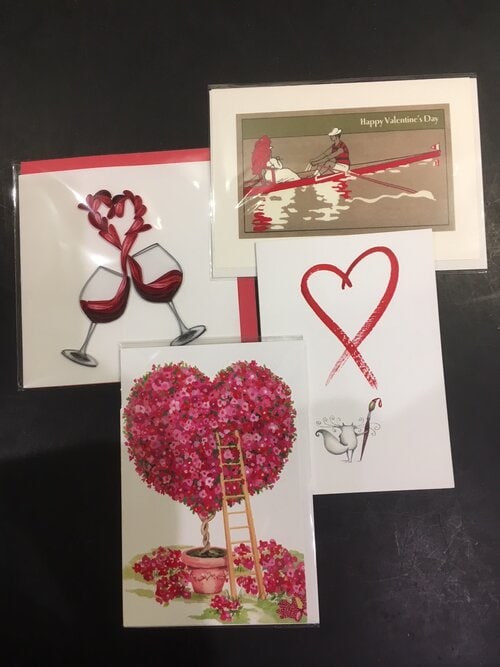 Send love and warm wishes to family and friends this Valentine's Day with a beautiful greeting card from Bob Slate Stationer!
Bob Slate Stationers, 30 Brattle Street, 617-547-1230
Brattle Theatre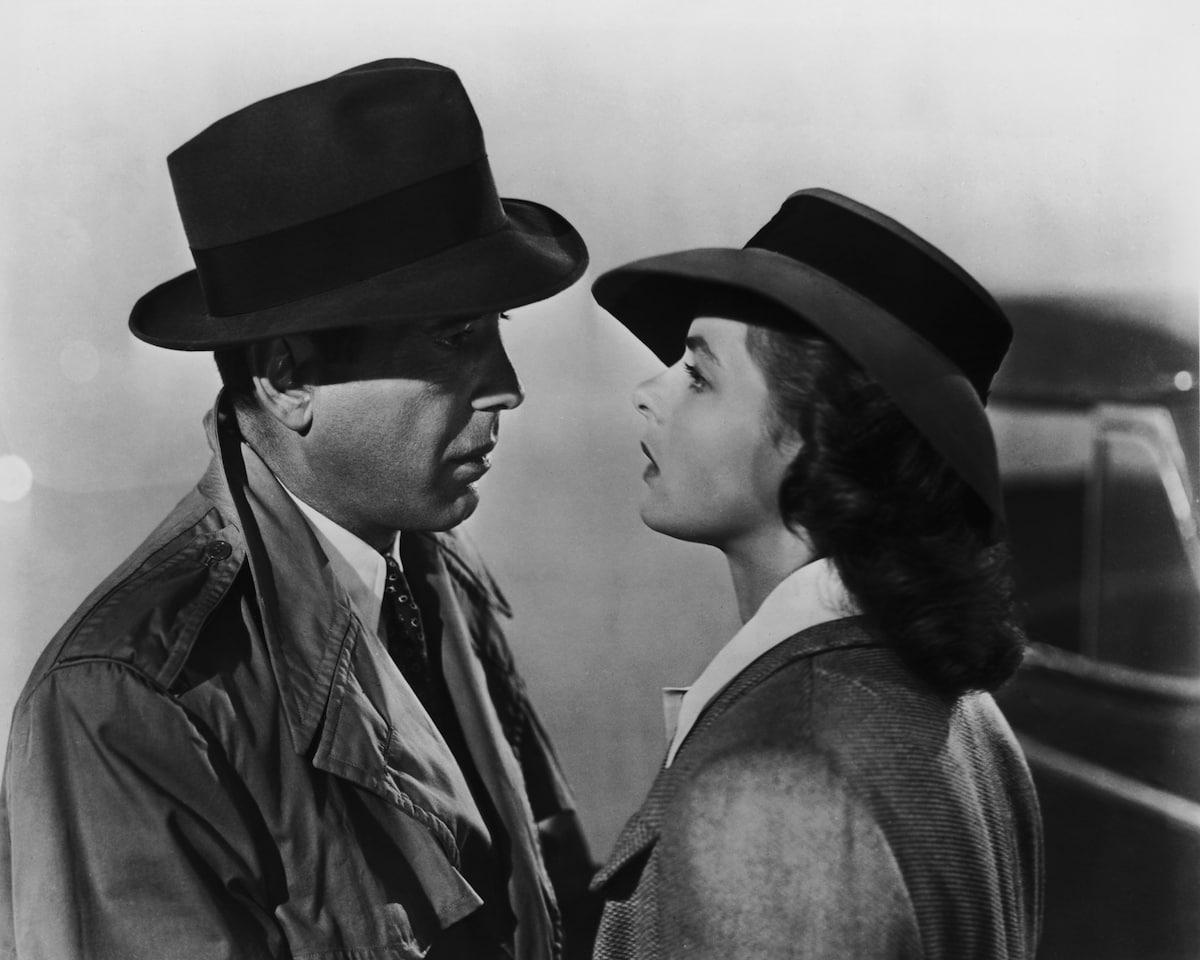 Casablanca
Virtual Screenings!
Friday, February 12 – Monday, February 15
Join us on The Brattlite this Valentine's Weekend for virtual screenings of CASABLANCA! In this classic romantic drama, two world-weary old flames are reunited in occupied French Morocco during WWII, and the sparks fly again – but will duty and patriotism win out over true love? Pre-sales open the first week of February.
Brattle Theatre, 40 Brattle Street, 617-876-6837
Cambridge Artists' Cooperative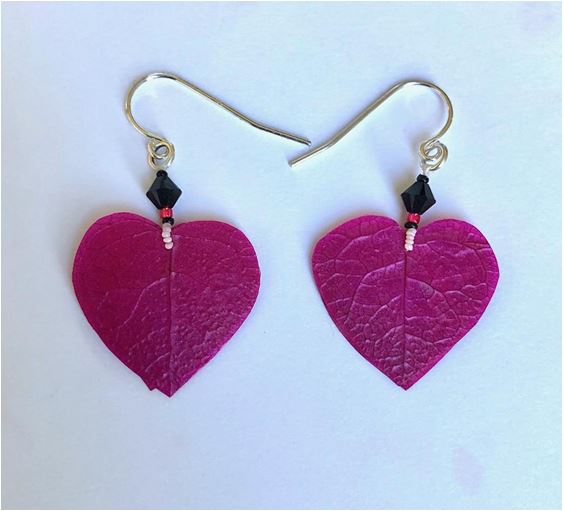 Shop our sale for your Valentine!
We have something special for everyone on your list.
Cambridge Artists' Cooperative, 59A Church Street, 617-868-4434
Cambridge Center for Adult Education
CCAE has several Valentine's themed classes/classes around Valentine's Day weekend! We would really appreciate it if you could promote them:
Barcelona: Discovering Catalonian Food | Friday | Feb. 12 | 6 – 8:30 pm | $60 | Link to Register
Barcelona, within the region of Catalonia is known in culinary circles as the capital of the Mediterranean diet. We'll begin with a Marcona almonds tapa and a glass of Catalonian cava. Will prepare pa amb tomaquet tomato and garlic bread, butifarra amb mongetes (Catalan sausage with white beans), espinacas catalana (Spinach with pine nuts and golden raisin) and a Barcelona seafood fideuà. We'll end the class by tasting the quintessential dessert crema catalana. Instructor: Luis de Haro
A Taste of France | Saturday | Feb. 13 | 3 – 6 pm | $60 | Link to Register
Enjoy the authentic tastes of France in your home kitchen. In this online interactive class, we'll make delicious mixed vegetables tart baked with goat cheese, fish fillet with creamy shallots and white wine sauce served with green risotto, and poached pear, chocolate ganache and roasted almonds. We'll toast with a glass of French wine to celebrate our delicious dinner together. Instructor: Evelyn Schichner
Date Night: Sparkling Wine Tasting with Curbside Pickup | Online Class | Saturday | Feb. 13 | 7 – 8:30 pm | $125 | Link to Register
Let's spark your night before Valentine's in this date night wine tasting session. We'll talk about methods for making sparkling wines, regions where they are produced and when and how to best enjoy them. We'll see why having a glass of sparkling wine makes us feel special and more alive. To enhance the experience of learning and tasting sparkling wine, this online interactive class includes the sparkling wine tasting kit with small tasting bottles to sample. Each pair will pick up the sampling kit at CCAE, 56 Brattle Street, Cambridge on Wednesday, February 10 from 5-6pm. The online session will be on Zoom on Saturday, February 13 from 7-8:30pm. The tuition includes the tasting kit for 2 people. The tuition is per pair.The registration will be closed on Monday, February 8 at 6pm. Instructor: Dagmar Smith
Sunday Brunch in Style | Sunday | Feb. 14 | 10 am – 12 pm | $50 | Link to Register
Sunday morning is the best time to get up, relax, and have a delicious brunch. How about a sweet roll or slice of coffee cake? Skip the trip to the bakery and learn how to whip up some classic brunch in this class. We'll make strawberry sangria, gazpacho, pancakes with caviar and tiramisu. Start brewing the coffee and we'll learn how to make delicious brunch in style. Tuition is per person. Instructor: Olga Kharina
Valentine's Italian Dinner | Sunday | Feb. 14 | 4 – 6:30 pm | $60 | Link to Register
Love is in the air and no one can pull off a romantic meal like the Italians. In this class, we will prepare dishes to celebrate a sweet Valentine's at home. We'll make fennel, radicchio, and parmesan salad, chicken saltimbocca, roasted tomato and porcini risotto, and braised artichokes and peas with fresh basil. We'll finish the class with amaretto chocolate truffles and a glass of Italian wine. We encourage you to cook along in this class. Don't forget to have a glass of wine and some snacks if you plan to just watch and learn. The list of ingredients needed will be sent prior to the class along with the Zoom link. Tuition is per person. Instructor: Diane Manteca
Cambridge Center for Adult Education, 42 Brattle Street, 617-547-6789
Denise Patnod Acupuncture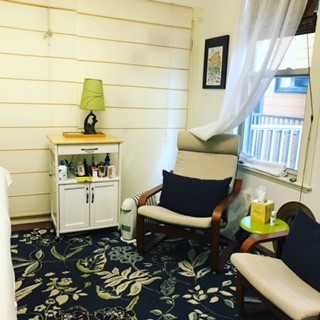 Offering Valentine Special
Each session purchased will include a gratis 15 minute back and neck massage. Extends through February 28th.
Denise Patnod Acupuncture, 22 Hilliard Street, 617-820-6864
Dunkin Donuts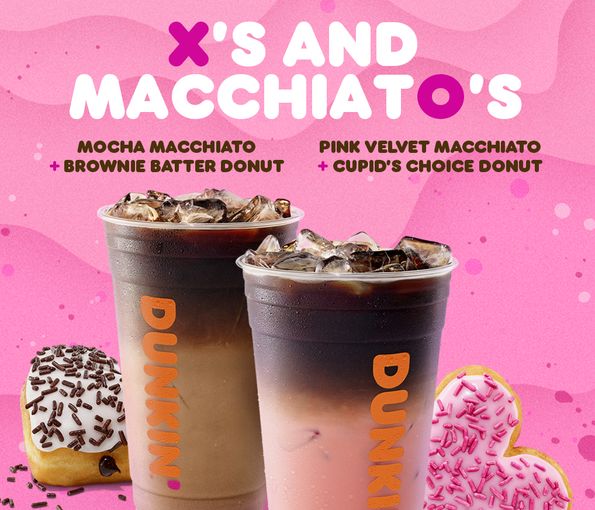 Dear Dunkin' lovers everywhere: No matter how Valentine's Day is celebrated, Dunkin' is making it easy to feel the love and share in the sweetness of the holiday with a lineup of sweet sips and treats, featuring beautifully bold espresso beverages and perfect pairings of heart-shaped donuts. And don't forget to stock up and save on our brew at home options! 4 full pounds of coffee or 3 Boxes of K Cups for just $19.99!
Dunkin Donuts/Eliot Street Cafe, 65 JFK Street,
Flour Bakery & Cafe
Make your sweetheart's day sweeter with Valentine's Day treats from Flour!
Pre-order our Valentine's Day menu online for pick-up on Friday 2/12, Saturday 2/13, or Sunday 2/14. Select items are also available for pick-up in our bakeries starting Monday 2/1.
Order by 6pm on Wednesday 2/10 for pick-up on Friday 2/12
Order by 6pm on Thursday 2/11 for pick-up on Saturday 2/13
Order by 6pm on Friday 2/12 for pick-up on Sunday 2/14

Send sweet (or naughty!) treats to your Valentine – gifts ship nationwide!
We recommend ordering by 12pm on Monday 2/8 for delivery by Valentine's Day.
Expedited shipping will be available until 12pm on Wednesday 2/10.
Flour Bakery & Cafe, 114 Mt. Auburn Street, 617-714-3205
Harvard Museums of Science & Culture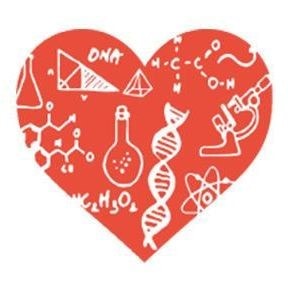 I ❤ Science
Friday, February 12–Monday, February 15, daily at 1:00 pm ET
Break out of the winter doldrums and welcome Harvard science into your home with an all-virtual I Heart Science featuring four days of live discussions by Harvard scientists and graduate students, at-home activities, and an enticing peek at museum specimens you may have been missing. Try your hand at making a simple water-drop microscope, model buoyancy in deep-sea submarines, experiment with borax crystal formation or get a rare in-depth look at our amazing moa skeleton. Register for as many days as you like.
Enjoy a special 15% discount on select books and jewelry through our Harvard Museum of Natural History online shop.
Harvard Museum of Natural History, 26 Oxford Street, 617-495-3045
Peabody Museum of Archaeology & Ethnology, 11 Divinity Avenue, 617-496-1027
Harvard Museum of the Ancient Near East, 6 Divinity Avenue, 617-495-4631
Collection of Historical Scientific Instruments, 1 Oxford Street, 617-495-2779
Harvard University Employees Credit Union
Wouldn't it be nice if the things that were supposed to make life easier just worked? Our new, contactless Platinum Rewards+ credit card just works. There are no hidden maintenance fees or confusing reward structures with this card. Access straightforward rewards that make life easier, like earning 1.5% cashback on all purchases. Open a new card today for low introductory rates and convenient rewards that just work! Huecu.org/rewards-plus
Harvard University Employees Credit Union, 104 Mt. Auburn Street, 617-495-4460
Henrietta's Table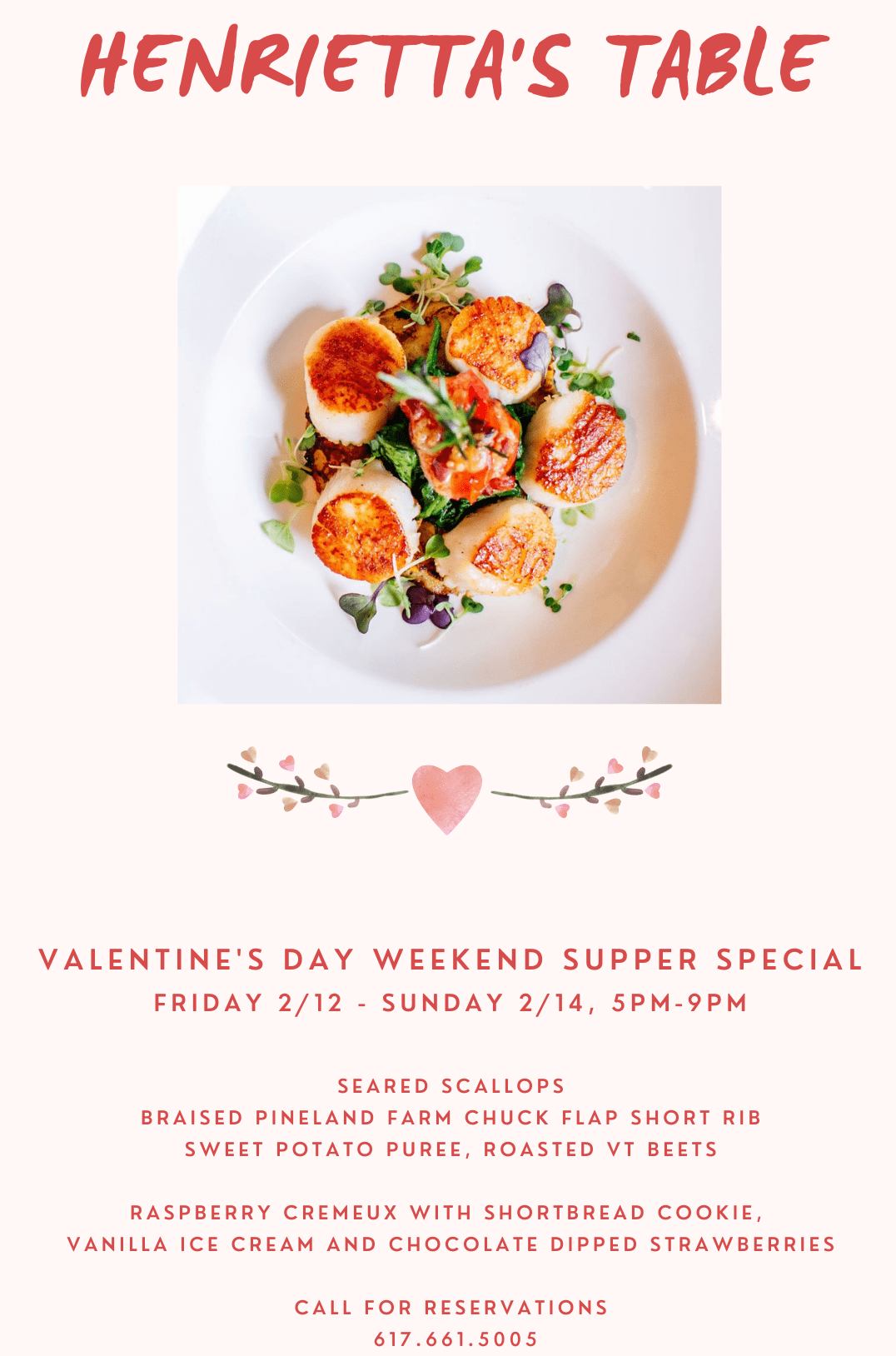 Valentine's Day Weekend Supper Special
Available Friday 2/12 – Sunday 2/14, 5:00pm-9:00pm
Full menu is available as well as these specials!
Henrietta's Table, 1 Bennett Street, 617-661-5005
J.P. Licks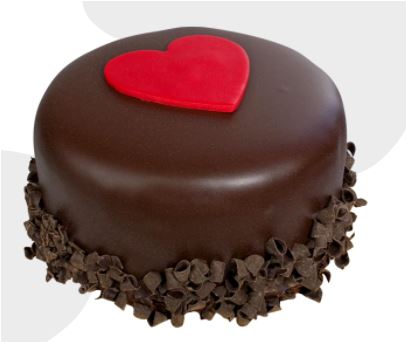 Valentine's Day Cake
Order up this Cookies 'n' Cream Ice Cream cake with a fudge center covered in a rich chocolate ganache and dark chocolate shavings for anyone who makes your heart sing! order online by 2/11
J.P. Licks, 1312 Massachusetts Avenue, 617-492-1001
Living Harmony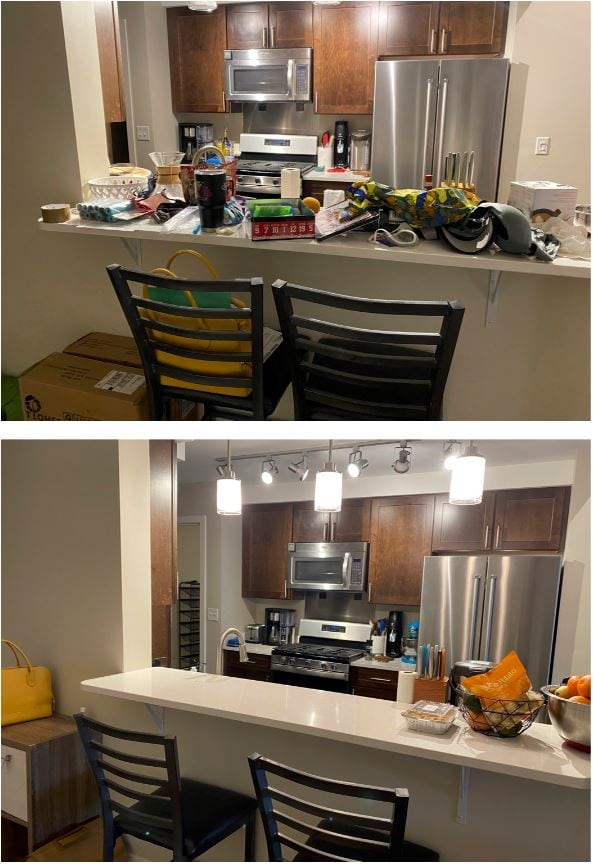 A wee dose of love goes a long way on any day.
On this Valentine's Day, during these soul searching times, a lot of us are ready to go the extra kiss to spruce up our spaces to make room for a beloved.
Or do you and your mate feel that some organizing might clear away some staleness and create room for some fresh romance?
This love day, give yourself the gift of organizing and loving support to bask in some newness.
You instantly get 20% off your first organizing package by reaching out on Valentine's Day and whispering the word "amorous."
Living Harmony, 24 Harvey Street, 617-945-0704
Milk Bar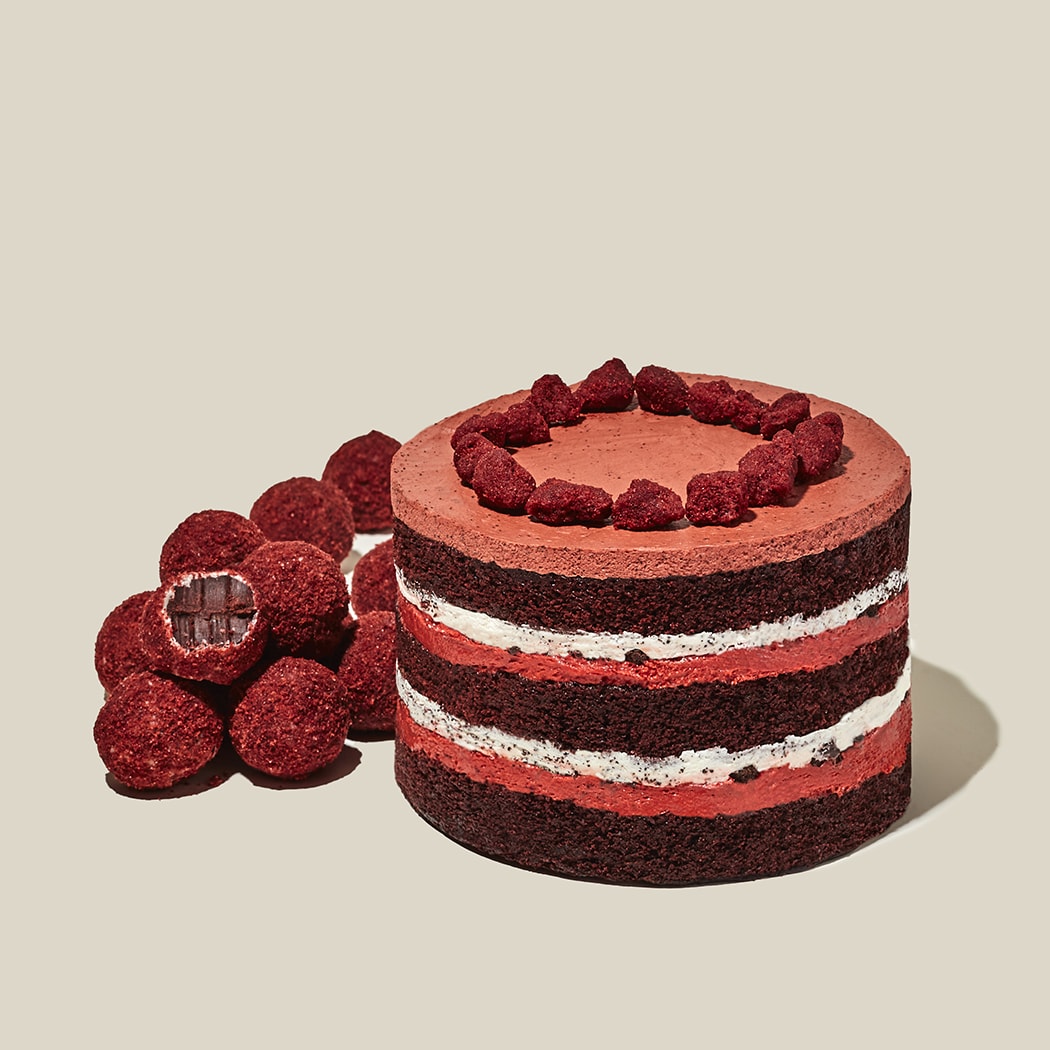 Milk Bar's Valentine's Day Offerings: Available for in store pickup, local delivery, and online at milkbarstore.com for nationwide shipping, Milk Bar's new Valentine's Day treats are a mashup of two diner favorites: red velvet cake and cheesecake.. Ranging from mini cakes, soft serve and truffles, these desserts are perfect for an at home date night!
Nine Tastes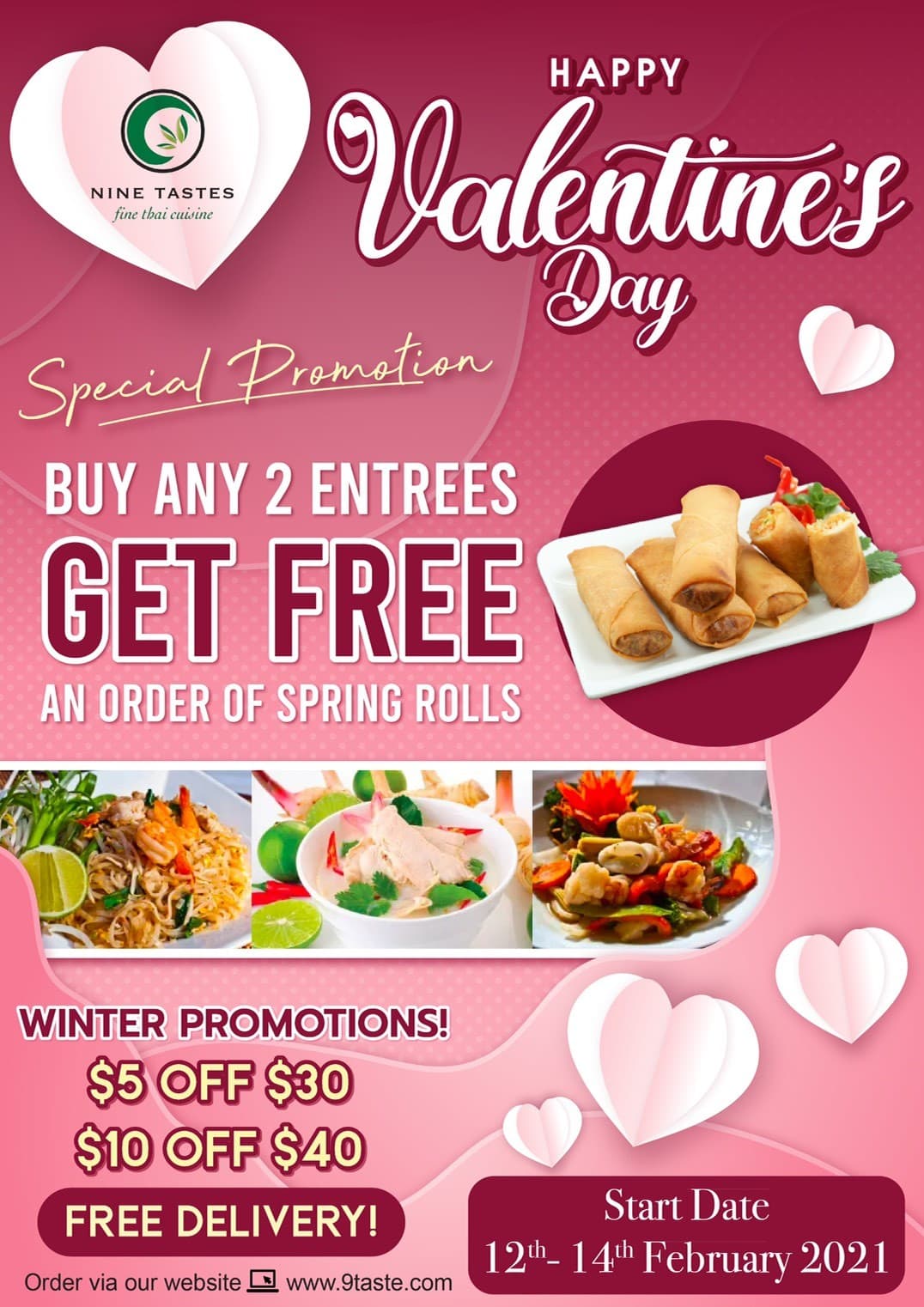 Nine Tastes, 50 JFK Street, 617-547-6666
Noir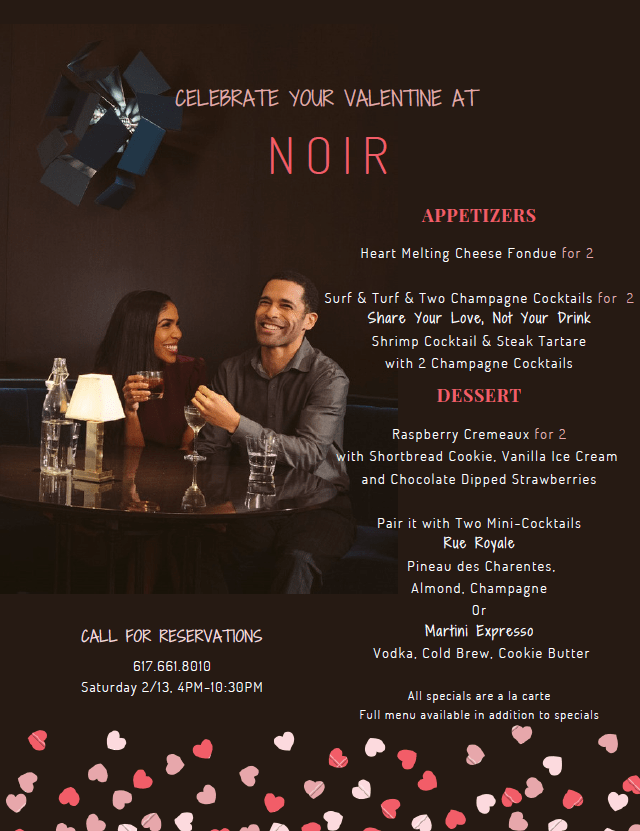 Celebrate Your Valentine at Noir
Saturday 2/13 4:00pm-10:30pm
Full menu is available as well as these specials!
Indoor and outdoor heated patio seating available.
Noir, 1 Bennett Street, 617-661-8010
Origins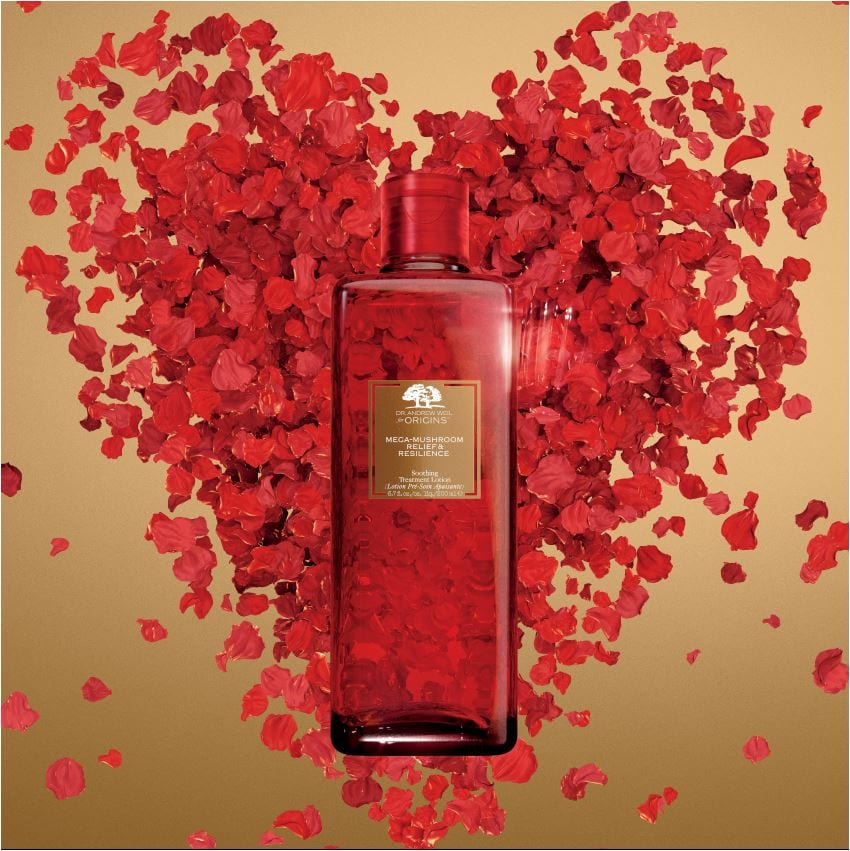 DR. ANDREW WEIL FOR ORIGINS
Collector's Edition Mega-Mushroom Relief & Resilience Soothing Treatment Lotion 200ml, $36.
Origins, 8 Brattle Street, 617-868-8090
Russell House Tavern
Russell House Tavern, 14 JFK Street, 617-500-3055
SEE Eyewear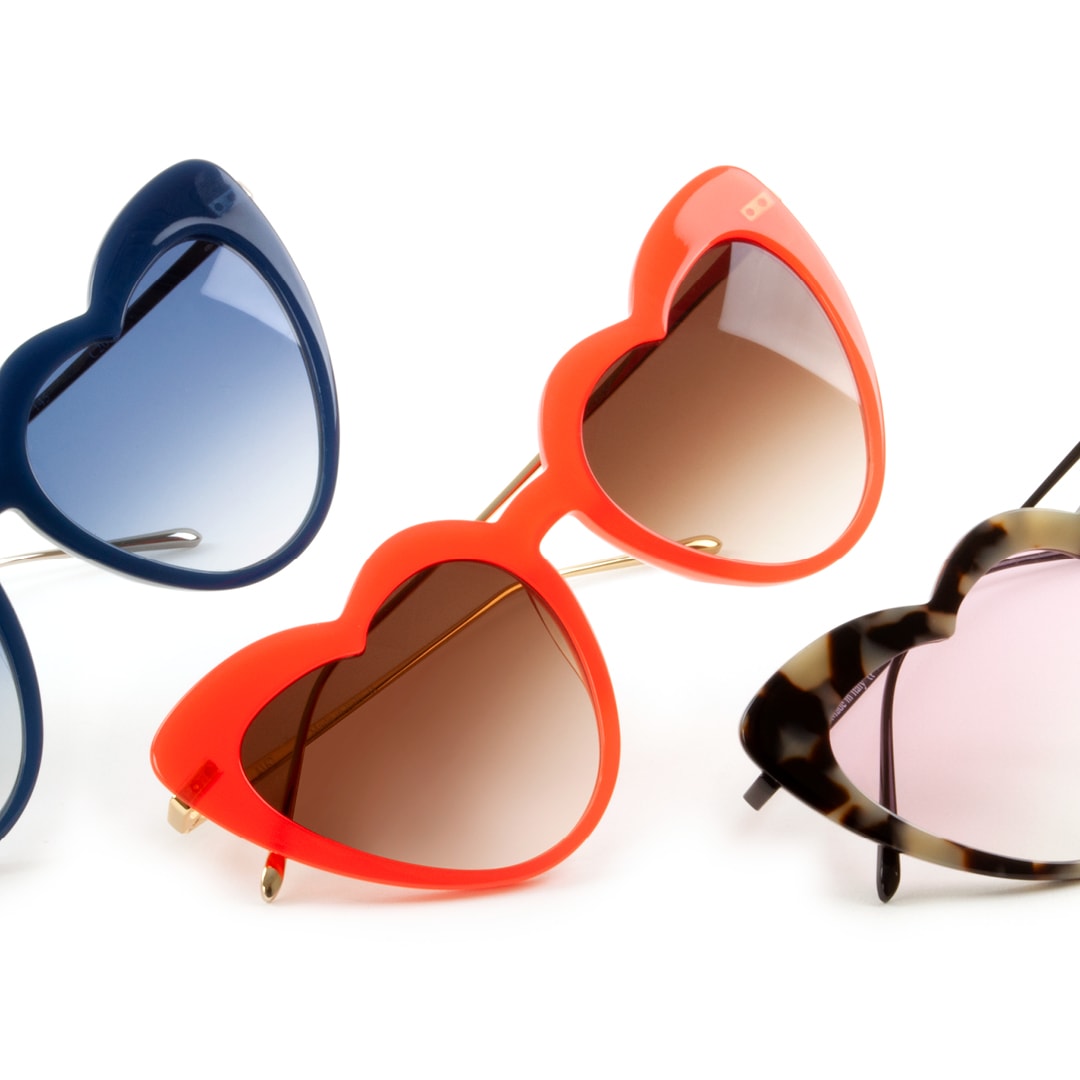 Show your face some love! Book an appointment with SEE and fall head over heels, face first, in love. Your optical soulmate awaits (but with extremely limited quantities available, they won't wait long).
See Eyewear, 1276 Massachusetts Avenue, 617-868-1500
Shake Shack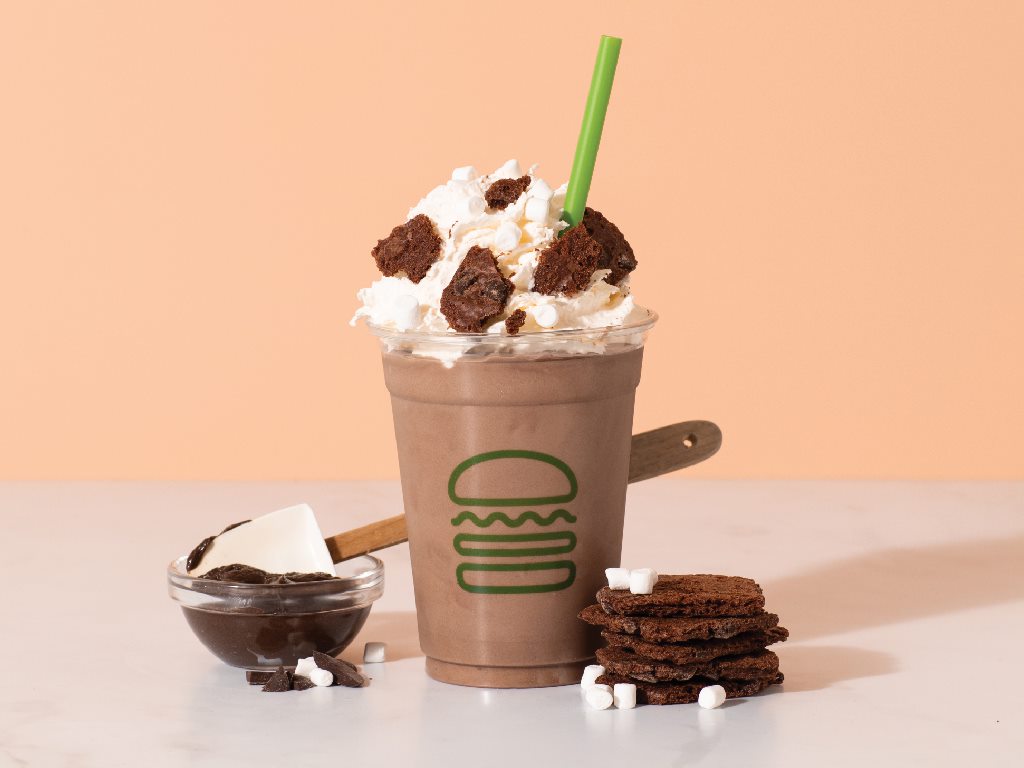 Dates: January 5th – April 5th
Sip back + relax – it's Friday! Our Brownie Batter Hot Cocoa Shake is here!
Our new addition features hand-spun brownie batter hot cocoa frozen custard made with Ghirardelli cocoa, topped with whipped cream, brownie brittle and mini-marshmallows. You can order through the Shack App or order.shakeshack.com.
Brownie Batter Hot Cocoa Shake
Hand-spun brownie batter hot cocoa frozen custard made with Ghirardelli cocoa, topped with whipped cream, brownie brittle and mini-marshmallows.
Shake Shack, 92 Winthrop Street, 617-758-8495
Veggie Grill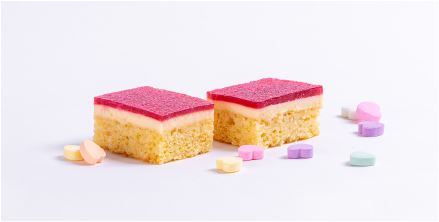 "Mini Meal Deal" from 2/10 – 2/23 perfect for date night at home, along with a new limited-time offering Lemon Raspberry Cake launching on 2/13 through at least the end of February
Waypoint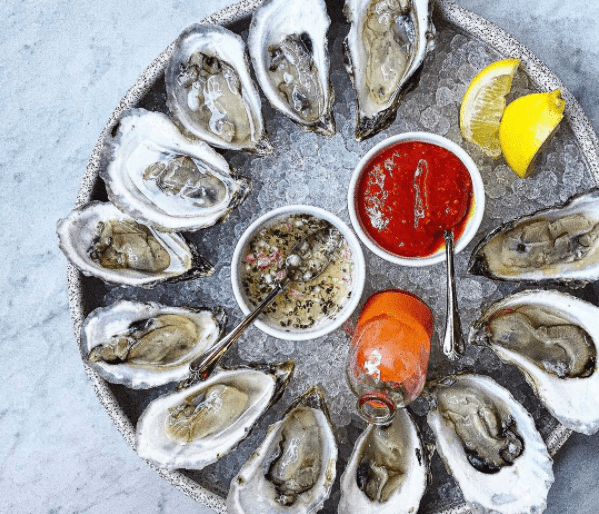 ROMANCE-TO-GO
Just because Valentine's Day looks a little different this year doesn't mean you're off the hook when it comes to the romance dept. Whether you're celebrating with your boo, your gals or your cat Sprinkles, it's easy to celebrate love thanks to Waypoint's to-go kits.
THE ROMANCE-TO-GO KIT ($225)
Half a Dozen Oysters
Picked fennel, mignonette, cocktail sauce
Shrimp Cocktail
4 pieces, nori aioli, cocktail sauce
WP House Salad
Escarole, herb vin, pickles, breadcrumbs
Crab & Farro Salad
Pickled apple & black truffle
Braised Short Rib Cannelloni
Fennel crema & smoked carrots
Sparking Toast
NV Canella Prosecco Superiore, Glera, Conegliano0Valdobbiadene, Italy (187mL)
Choice of Wine
18 Francois Cazin, Romoratin, Cour-Cheverny, France (Recommended Pairing) -OR- 15 Olga Raffault "Les Picasses", Cabernet Franc, Chinon, France
A LA CARTE
30G of Belgian Siberian Caviar – 75
Served with House Chips & Whipped Buttermilk Crema
Foie Gras & Pork Terrine – 24
Poached Figs, Anise Syrup, Brioche
Parker House Rolls – 12
½ Dozen, Parsley & Garlic Butter
Local Cheeses – 21
Selection of three, toast, accompaniments
Cocktail Kit – 48
Two Ready-to-Assemble Cocktails for Two
"Sentries of the Heart": Glendalough whiskey, rose, lemon, lavender agave, peach bitters
"Take this Waltz": Gin, Lillet, Aperol, clarified lemon, hibiscus, rosehip and orange zest
Wine
18 Francois Cazin, Romoratin, Cour-Cheverny, France (Recommended Pairing) –50
15 Olga Raffault "Les Picasses", Cabernet Franc, Chinon, France –75
Roses from Brattle Square Florist by the Stem – 5 (ea.)
Order online here or by calling 617.864.2300
Waypoint, 1030 Massachusetts Avenue, 617-864-2300