New School of Music's Virtual Student Recital
February 28, 2021 @ 12:00 pm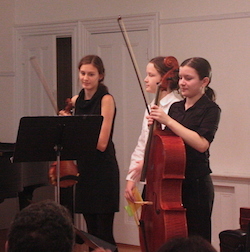 Monthly student recitals are free and open to the public. Students are strongly encouraged to perform in at least one student recital over the course of the year. To sign up, fill out a recital form, located throughout the building, and return to the office. You can also sign up for a recital online! The submission deadline is 2/22.
Be sure to check in with your teacher about what you will be performing.  Staff accompanists are available for a run-through just prior to the recital free of charge; additional rehearsal time with an accompanist is available for a fee.
Please Support Our Website Sponsors.
Thank you!