LAST DINOSAURS BORN RUFFIANS, GINGER ROOT at The Sinclair
November 19, 2019 @ 8:00 pm

-

10:00 pm

| $15 – $20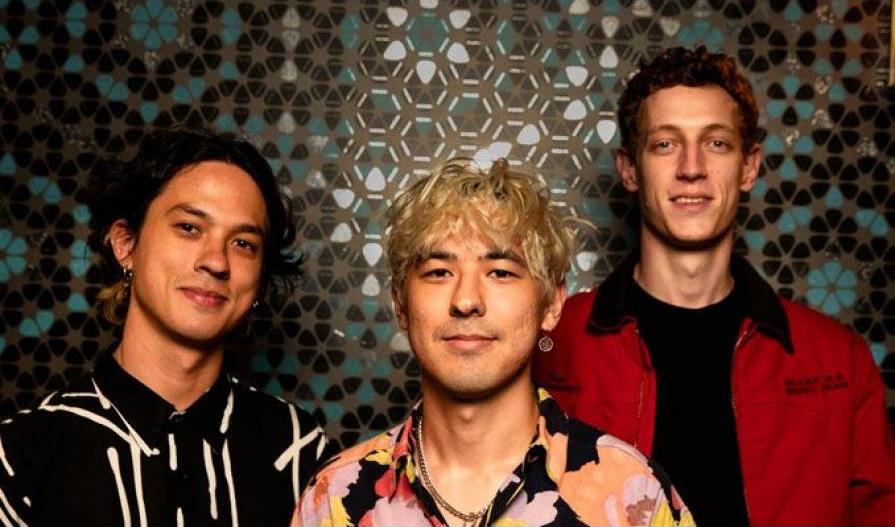 Please note: This show is open to all ages. Opening acts and set times are subject to change without notice. All sales are final unless a show is postponed or canceled. All bags larger than 12 inches x 12 inches, backpacks, professional cameras, video equipment, large bags, luggage and like articles are strictly prohibited from the venue. Please make sure necessary arrangements are made ahead of time. All patrons subject to search upon venue entry.
Arita, Japan, is an otherworldly place.
An ancient village that last experienced an economic and cultural boom 300-400 years ago, Arita is now almost a ghost town, littered with old abandoned houses and overgrown with peace blossoms and Japanese maple trees. It's a quiet, tranquil and contemplative place to be. It's also the place where Last Dinosaurs decided to escape to record their first new aterial in the aftermath of the release of their acclaimed 2015 Wellness LP. It was early 2017, and the band had just spent more than 12 months on the road playing shows in support of Wellness, all the while filing away inspirations and ideas that would fill their next chapter as a band.
It was a time for them to search for new inspiration, and so they packed what was essentially a mini studio (one mic, one interface, speakers, a computer and a few instruments) and ravelled to the isolated town of Arita. The band's principal songwriters, Sean and Lachlan Caskey, are of Japanese heritage, so in some ways this was a pilgrimage to find their roots, and yet once there, it dawned on them quickly that the place itself was completely foreign.
"We went there to seek isolation," explains Sean. "Somewhere very regional, very quiet. We wanted to feel like real outsiders in a place for some reason. Often, we don't feel like we really belong in Brisbane or Australia musically (even though we love being a Brisbane band), but wanted to record somewhere where that isolation could be felt everywhere, all the time, so we could properly capture it."
It was here they penned a string of songs that would go on to form their third album, and included in that bunch was their huge new single, 'Eleven'. 'Eleven' has already been armarked as a future classic of the band, thanks to the irresistibility of the swirling guitars, boom-boom-bap drumming, and Caskey's dynamic vocal performance recalling Discovery era Daft Punk one moment, before diving to his lower register and delivering a vintage Julian Casablancas. It's subtly emotional, slightly jagged, and slathered in a beautifully distorted sheen.
Its initial inspiration though, came from a much more raucous environment than the serenity of Arita within which it was recorded.
"We were at Splendour In The Grass a few years ago, watching The Strokes play and I was immediately inspired," says Sean. "I went home and wrote this song on my brand-new Rickenbacker guitar, even writing my first proper guitar solo for the track, and it ended up being one of the first of a new batch of songs that informed our upcoming album."
'Eleven,' stands in many ways as the perfect counterpart to the wallop that was the band's comeback single 'Dominos,' which has been dominating the airwaves since the start of the year. Both songs combine to give a nod to Dino's earlier, guitar driven sound, while reinforcing the impeccable pop song structure they've developed through their last six years in the spotlight. 'Eleven,' most notably, is a marriage of all that's come before it – the driving guitars of In A Million Years and the assured pop dynamics of Wellness – presented with a revitalised, effervescent energy they drew from Arita.
"This album has been a lot about revisiting our roots in every way," says Sean. After hearing 'Eleven,' you'd be hard pressed to argue with him.
December 2018 found the release of their third single from Yumeno Garden, 'Bass God'. Sean explains, "The song is lyrically about looking within for direction and guidance instead of to a higher power, but it originated by a strange day dream I had about the bass god, a tall, long haired, colourful faced-painted bass rock god playing all the epic bass lines that united everyone in a euphoric trance."
Please Support Our Website Sponsors.
Thank you!