Friday, July 21st, 2023
1pm – 8pm
Winthrop Street and Winthrop Park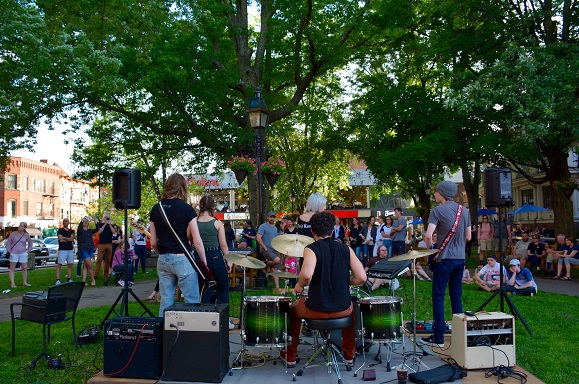 Western Front of Massachusetts, in partnership with the Harvard Square Business Association, is delighted to announce its Harvard Square cannabis dispensary is now open. There will be a Grand Opening Celebration on Friday, July 21st, 2023 from 1pm – 8pm on Winthrop Street and historic Winthrop Park (corner of JFK and Mt. Auburn Streets). Western Front of Massachusetts is the first economic empowerment company to open three dispensaries in the Commonwealth.
Join us for art, live music, informational booths, activities like Jenga and other classic board games

Salsa Jazz band, Lookie Lookie will be performing from 3:30pm – 4:50pm. Jimmy Treez & The Bosstown Heay, a reggae jazz band will play from 4:30 – 5:50pm.
Shake Shack will provide complimentary lemonade.
While you are here, enjoy a meal or quick bite in one of the diverse and delicious eateries adjacent to Winthrop Park including Grendel's Den Resaurant and Bar, The Red House, Charlie's Kitchen, The Maharaja, Grafton Street Pub and Grill, Madras Dosa, Amorino Gelato, Nine Tastes, Orinoco, Pinocchio's Pizza, Shake Shack, Shay's Pub and Wine Bar, The Boiling Crab, Veggie Grill, Tasty Burger, Whitneys and newly opened Las Palmas. The following establishments feature beer, wine and cocktails in their outdoor gardens: Grendel's Den and Bar, The Red House, Charlie's Kitchen, Grafton Street Pub and Grill, Nine Tastes, Orinoco, Shay's Pub and Wine Bar and Whitneys.
Western Front's summer hours are Monday to Friday 12pm – 10pm and Sunday from 12pm – 5pm.
Western Front, a minority-owned retail cannabis company, celebrates an extraordinary milestone by becoming the first economic empowerment ("EE") license to secure and open three licensed dispensaries in Massachusetts, the maximum amount allowed by the state. This accomplishment highlights Western Front's dedication to social equity and its position as a leader in a rapidly expanding and turbulent cannabis industry. Co-founded by Marvin Gilmore and Dennis Benzan, the company will be the first dispensary to open in Harvard Square at 98 Winthrop Street.
"We are proud to make history as the first economic empowerment and independently owned company to open three dispensaries in Massachusetts," said Dennis Benzan, CEO of Western Front. "This achievement underscores our commitment to economic empowerment, social justice, and responsible cannabis retail."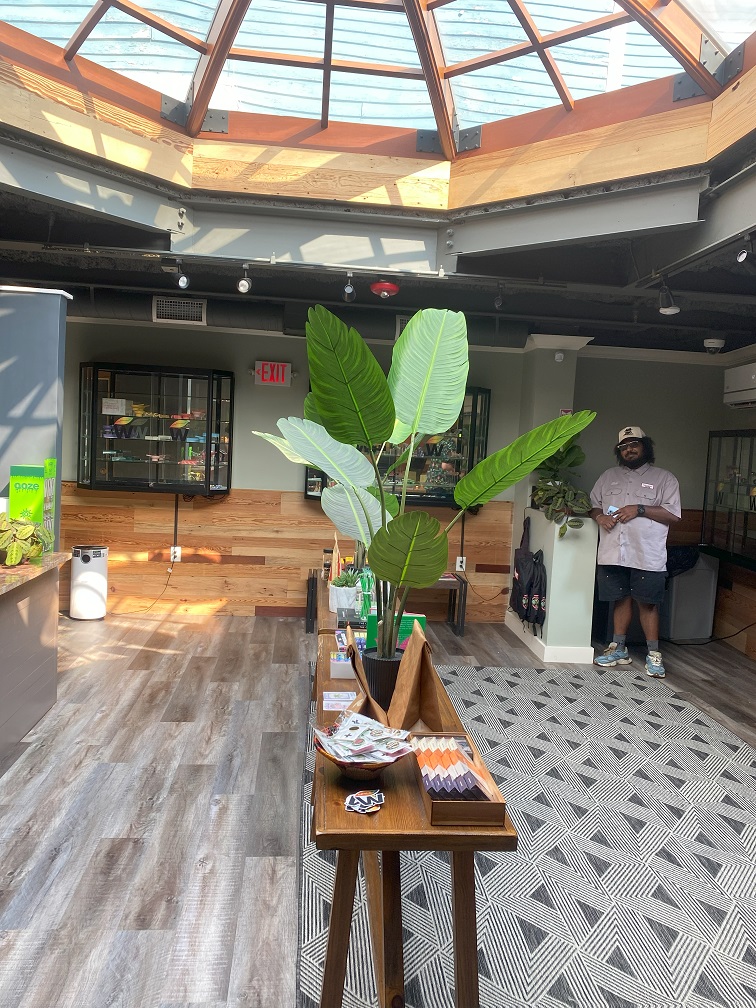 Strategically situated in Chelsea, Central Square, and now in Harvard Square, Western Front's dispensaries offer a diverse selection of high-quality cannabis products to both seasoned and beginner adult-use consumers. With a focus on inclusivity, the dispensaries provide personalized guidance and support from knowledgeable budtenders, encouraging authentic and organic relationships with their customers.

Western Front also prioritizes community engagement and reinvestment. The company supports local initiatives, organizations, and non-profits aligned with its mission of creating a more equitable and sustainable future. Through job creation, mentorship programs, and educational initiatives, Western Front Cannabis empowers individuals from marginalized communities within the cannabis industry. Western Front's commitment to these values shines through its workforce, a small and efficient team with an unheard of retention rate – nearly half of these individuals have been with the company prior to opening its doors in November 2020.

As Western Front celebrates this significant milestone, it looks ahead to continued growth, innovation, and advocacy in Massachusetts' cannabis market. The company aims to set an industry standard for how minority owned and operated business run.