Beloved music club announces its triumphant return to Boston's music scene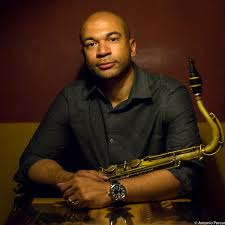 The Harvard Square Business Association is delighted to announce the long-awaited reopening of Regattabar, an iconic venue beloved as the heart of New England's jazz scene, located at the Charles Hotel. On September 15th, the venue will officially reopen its doors with a performance from Blue Note recording artist and Berklee Woodwinds Department Chair, Walter Smith III and his all-star quintet, followed by an impressive fall roster of an eclectic array of artists, from seasoned stars to emerging talents across jazz, soul, funk and more.
Regattabar's 220-seat venue is situated on the third floor of The Charles Hotel, with an intimate and vibrant setting that has witnessed countless unforgettable performances, enriching the cultural landscape of the region. Originally opened in 1985, Regattabar quickly established itself as a beacon of jazz culture not only in Boston but throughout greater New England. Over the years, it has been awarded the prestigious title of "Best of Boston" by Boston Magazine a remarkable nine times – a testament to its unwavering commitment to exceptional musical experiences.
For pre-show bites and libations, The Charles Hotel offers a range of locations on-site to drink and dine before showtime, from innovative craft cocktails at Noir, to inspired Italian fare at Bar Enza, to farmcentric cuisine at Henrietta's Table, which offers a 10% discount to Regattabar patrons.
"On behalf of our entire team, we are thrilled to announce the reopening of Regattabar," says Alex Attia, general manager, The Charles Hotel. "Regattabar's legacy is intertwined with the history of The Charles Hotel and invaluable to the Cambridge community. We look forward to once again offering our guests
world-class musical experiences in the heart of Harvard Square."
For more information about upcoming performances, ticket reservations, and venue details, please visit www.regattabarjazz.com.