As people are sheltering-in, the need for virtual activities may become an important and essential part of daily routines. Isolation, loneliness and the lack of activity create their own kind of unhealthiness.
To combat that, some of our businesses are hosting online activities – from yoga classes to concerts. Here is our initial list which will be updated as activities become available.
---
American Repertory Theater
Enrich your day with the A.R.T. Today we explore the ways in which artistic innovation and scholarly research inform each other. Join us in celebrating the collective genius of our A.R.T. community
Join us in celebrating the collective genius of our A.R.T. community—the artists, writers, producers, technicians, organizers, educators, administrators, and audiences—as we dig into our archive and spotlight some of the extraordinary theatrical moments we've achieved together.
Today we explore the ways in which artistic innovation and scholarly research inform each other. Tell us on social media or reply to this email to let us know what to showcase next.
WATCH: JUST RELEASED
1776 Salon
Jane Franklin's Spectacles
Harvard Professor Jill Lepore speaks from Revolutionary Spaces' Old South Meeting House about Benjamin Franklin's long-forgotten sister, Jane and what it means to write history not from what can be found, but from what has been lost. Watch Now
1776 Salon
Tacky's Revolt: The Story of an Atlantic Slave War
Harvard Professor Vincent Brown examines Tacky's Revolt, the largest slave revolt in the eighteenth-century British Atlantic world. Watch Now.
1776 Salon
Originalism or Ancestor Worship
Using our nation's current events as a case study, Harvard Law School Professor Mark Tushnet explores the decline of popular constitutionalism, a model in which all citizens were encouraged to voice and offer their interpretations of the Constitution. Watch Now.
1776 Salon
Performing 1776
Professors Timothy Patrick McCarthy and John Stauffer draw from their highly popular Harvard College and Harvard Extension School course "American Protest Literature from Tom Paine to Tupac." Watch Now.
BROWSE
The National Civil war Project
Reexaming History
A.R.T. commemorated the 150th anniversary of the Civil War by developing work that reexamined this critical moment in our nation's history. Through a series of roundtable discussions, readings, and world premiere productions, The National Civil War Project explored not only the Civil War itself, but the ways in which it continues to resonate in our lives today. Learn More
READ
We Live in Cairo
In the Press: A Revolutionary Musical
"These yearnings are universal—yearnings that got people to risk their lives and livelihoods in order to demand something better. That's still there. That didn't go away. And so that possibility that existed may still exist. And if you leave the theater with just that thought, I think that's pretty remarkable," says Creator Daniel Lazour on We Live in Cairo. Read More.
LISTEN
OTHELLO
Love, Tragedy, and Handkerchiefs
Listen to a conversation with Bill Rauch, Oregon Shakespeare Festival Artistic Director, and Stephen Greenblatt, John Cogan University Professor of the Humanities at Harvard, centered on the themes, motifs, and issues raised in the 2018/19 production of Othello. Listen Now.
Consider Becoming a Member Today
Gifts starting at the $50 level are eligible for an A.R.T. Membership. Members not only make a meaningful impact on the day-to-day operations of the theater, but also receive exclusive access to special events like some of the ones above and our new weekly webinar series, Lunch with Lunsford! Tune in to join Artistic Producer Mark Lunsford on Tuesdays at 12PM; each week, Mark will be joined by different artists in A.R.T.'s orbit for a curated conversation and interactive audience Q&A. His first guests on March 31 are Daniel Lazour and Patrick Lazour, the creative minds behind We Live in Cairo. Give Now.
American Repertory Theater, 64 Brattle Street, harvardsquare.com/venue/american-repertory-theater/, (617) 547 – 8300
---
Barre & Soul
Join us from the comfort of your home for our Live Streaming Barre & Yoga Experience — no experience needed. We offer a variety of classes all day long, seven days a week, appropriate for all levels. While we can't physically be together, our instructors give personalized attention and provide tailored feedback and encouragement. Our Live Stream Experience offers lightness, positivity, and mindful movement as well as an outlet to stay connected and build community. More information on our Live Stream Experience can be found on our website.

Enjoy 80+ Live Stream Experience classes a week, 6:00 am – 9:30 pm. Barre, Buti Yoga, Restorative Yoga, Cardio Flash, Friday Night Yoga Beats and more. Drop-ins, class packs and unlimited options available.
Barre Teacher Training, limited-time $500 off your certification. Get started for as little as $29 with free financing/payment plan. 8-weeks of online modules can be completed sooner if you have the time to invest in yourself. Free for military spouses, no upfront cost. Enroll. Code: ANDREA
Barre & Soul, 36 JFK Street, harvardsquare.com/venue/barre-soul/ , (781) 658-7098
---
Blue Heron
In collaboration with our friends and colleagues from A Far Cry, we present to you today a complete performance of Gabriel Fauré's famous Requiem in the composer's original scoring for voices and a small orchestra of divided violas and cellos, contrabass, organ, harp, and timpani; a solo violin appears only in the Sanctus. Besides the rich sonorousness of the orchestra, which was a fundamental part of Fauré's conception of the work, we restore to the Latin the traditional French pronunciation Fauré would have expected; indeed, he could have imagined no other. Not only does French Latin make better sense of certain aspects of his declamation, its reedy vowels and softened consonants lend a characteristically French elegance and refinement to this perfectly poised, most serene Requiem.
Enjoy! Stay well and stay sane! All the best from Blue Heron.
Click here to watch.
Blue Heron, harvardsquare.com/venue/blue-heron/, (617) 960-7956
---
Brattle Theatre
Opening Friday, May 22
Area Premiere Run
In association with the Boston Asian American Film Festival

LUCKY GRANDMA
2019 • dir Sasie Sealy w/Tsai Chin, Hsiao-Yuan Ha, Michael Tow • 100 min

In this comedic crime film, the charismatic Tsai Chin (Joy Luck Club, You Only Live Twice) plays a supremely feisty Chinese grandma living in New York City. Grandma has been told that her luck is going to be strong this year so she withdraws her life savings and hits the casino – only to lose it all after an unbelievable streak. On the bus home, her seatmate has a heart attack and Grandma seizes the opportunity to make off with the bag of cash that he has been carrying. Soon, she finds herself in the middle of a gang war as rival groups try to track down the money that she denies ever seeing. Co-writer/director Sasie Sealy manages a remarkable juggling act – striking a wonderful balance between the hilarious antics of the ornery Grandma and the deadly serious situation that she puts herself in while also bringing in sweet elements of family and friendship.

THE GHOST OF PETER SELLERS
2018 • dir Peter Medak w/Peter Medak, Peter Sellers, Spike Milligan • 93 min

In the vein of Burden of Dreams and Lost in La Mancha, renowned filmmaker Peter Medak (The Changeling, The Ruling Class) takes us on a deep dive into the worst, most hellish production of his life. Directing a film with comedic geniuses like Peter Sellers and Spike Milligan should have been fun – at least Medak thought that he was prepared to deal with the egos and challenges ahead – but nothing prepared him for the sheer level of disaster awaiting him. This documentary is extremely personal and emotionally raw yet also goes out of its way to seek out other voices to add to a bigger picture about what went wrong and who was responsible.
The Brattle Film Podcast
The official podcast of Boston's unofficial film school: The Brattle Theatre. Since 1953 the Brattle has been a home for film lovers to gather and share great cinema; showing an eclectic mix of classic, cutting-edge, foreign, cult, and art-house movies on 35mm film, digital projection, and now virtually. New episodes weekly.
Y'Know, for the Kids
We at The Brattle love kids movies but you wouldn't necessarily know it by looking at our regular programming. While we offer periodic family-friendly films and, of course, the annual Bugs Bunny Film Festival, it's not very frequently that we focus specifically on movies for children. That changes now! New selections daily.
#BreakYourAlgorithm
During this time of social distancing, have you started to notice the limitations of your algorithm – whether those provided by streaming services or our own brains? The Brattle is here to help you #BreakYourAlgorithm! New selections Wednesdays & Thursdays.
ALL VIRTUAL PROGRAMS

Brattle Theatre, 40 Brattle Street, harvardsquare.com/venue/brattle-theatre/ , (617) 876-6837
---
Breathe Cambridge
To keep our community connected and BREATHEing together, we will live-streaming yoga, pilates, yin and vinyasa classes. Please invite your family, friends, and love ones to practice with us. CLASS EVERY NIGHT AT 5:30 PM on our facebook page and website. Check our website for FULL schedule.

In lieu of payment, we welcome you to support The Greater Boston Food Bank during the COVID-19 (coronavirus) crisis. $5 helps provide 15 meals for our neighbors in need. Thanks so much for your support. Please share this page with family and friends. Together, we can make an even greater impact!
Tips + Tricks for a home practice
• Take a hot shower to warm up your body

•Wear layers to keep in the heat

• Practice Ujjayi breathing to warm the body from the inside out. Ujjayi is practiced by inhaling and exhaling with a restricted back of the throat – you should hear the same oceanic sound as one creates during pranayama in Hot26

• Find a mirror if possible. If no mirror is available to focus your attention on yourself, find an object on the wall or in your home to focus your gaze to create a drishti point

• Create a space in your home for you and your yoga mat where you can open your arms without touching objects

• Invite your family or housemates to join!

Breathe Cambridge, 30 JFK Street, harvardsquare.com/venue/breathe-cambridge/, (617) 547-9328
---
Cambridge Art Association
2020 National Prize Show
May 14th – July 30th, 2020
At Kathryn Schultz Gallery & University Place Gallery, beginning June 11th
Juried by Sharon Butler, painter, arts writer, and publisher of Two Coats of Paint
Click Here for More Information

While our galleries and offices will remain closed throughout May, our staff is working remotely to find creative, new ways for our community to connect. I hope, in some way, that art can be a balm in these times – both in the act of making work, and the process of looking at images. To that end, I am pleased to share that we are launching two new virtual platforms this month:
New! Online Exhibitions
In addition, our popular Instagram for Artists workshop, taught by Molly Akin, has also moved online. And, we are working to bring other programs online in the coming weeks. On our blog, and our Instagram, we continue to feature the stories of our artist members, alongside profiles of our workshop instructors. And, we've created a resource page for artists, which we will update regularly. And, for fun, we are creating a weekly list of creative prompts for artists. Click here for more information!

Cambridge Art Association, 25 Lowell Street, harvardsquare.com/venue/cambridge-art-association/, (617) 876-0246
---
Cambridge Center for Adult Education
From all of us at CCAE, we wanted to say thank you for staying with us during this time. Thanks to the hard work of our staff and instructors and for your safety and well-being, our summer term classes are all online!

Learn more about our online classes here

Spring Art Show Online at CCAE
CCAE is happy to present it's spring art show, Recent Works, as a virtual exhibit. This show features 48 works—painting, drawing, photography, prints, collage and mixed media—created by CCAE students within the past year. This is the fifth annual Recent Works exhibit, and the first virtual one! If this exhibit inspires you, check out our online visual arts classes this spring.

View the exhibit here

Cambridge Center for Adult Education, 42 Brattle Street, harvardsquare.com/venue/cambridge-center-for-adult-education/ , (617) 547-6789
---
Cambridge Community Television
CCTV can:
• Remotely present your media on the cable tv channels, CCTVcambridge.org, Facebook, Vimeo, Apple TV, Roku, and Amazon Fire. Submit your regular programs here, as well as your own special Quarantine Confessional.
• Provide FREE live and pre-recorded workshops! (see below)
• If you are bored at home, check out the platforms listed above, or watch the channels and the live streams: Channels 8, 9, & 96.
---
Commonwealth Wine School
Wine Tasting 101: It Tastes Good – What Else Should I Know?
Tuesday, May 26th 6-8PM EST

Do you like wine but wish you knew more about it? Do you read wine notes and reviews and wonder what people are talking about when they say they can smell strawberries and leather in their glasses? Start to learn how to taste like the pros do. We'll tease apart the components that go into a wine's structure and learn how to train your own palate to discern quality. A wine list will be provided ahead of time so that you can taste along.
Location: Online. Zoom Invitation will be sent.
Instructor: Jessica Sculley

Purchase tickets here.
Georgia – The Birthplace of Wine
Wednesday, May 27, 6pm – 7:30pm

Where did wine originate? The answer may surprise you. The oldest evidence of grape wine, dating back to around 6000 BC, is from the country of Georgia. Of course, this is no surprise to the Georgians whose rich culture of wine and food is deeply ingrained into their everyday celebration of life. Join Georgian wine expert, Erika Frey, for an introduction to the birthplace of wine, and experience some of the history, traditions and rituals of this wine-obsessed land. Learn about the Georgian wines of today many of which are uniquely amber in color and made in buried clay vessels called Qvevri. Join Erika in the Georgian tradition of toasting to peace, family, friendship, sweet memories and more. Gaumarjos! გაუმარჯოს! A list of suggested wines will be provided prior to class so that you can taste along with Erika.
Location: Online. Zoom Invitation will be sent.
Instructor: Erika Frey

Purchase tickets here.

Click here to view more classes

Commonwealth Wine School, 45 Dunster Street, harvardsquare.com/venue/commonwealth-wine-school/
---
CorePower Yoga
Keep up your practice with our free online archive! CorePower Yoga On Demand offers a variety of classes for everyone. Browse our selection here!
CorePower Yoga, 57 JFK Street, harvardsquare.com/venue/corepower-yoga/, (617) 752-6744
---
Ethelbert Cooper Gallery Of African and African American Art
Harvard University's Ethelbert Cooper Gallery is closed until further notice, but you can take a virtual tour of Somnyama Ngonyama: Hail the Dark Lioness. Check it out here!
The Cooper Gallery, 102 Mount Auburn Street, harvardsquare.com/venue/the-ethelbert-cooper-gallery-of-african-and-african-american-art/, (617) 496-5777
---
Flour Bakery & Cafe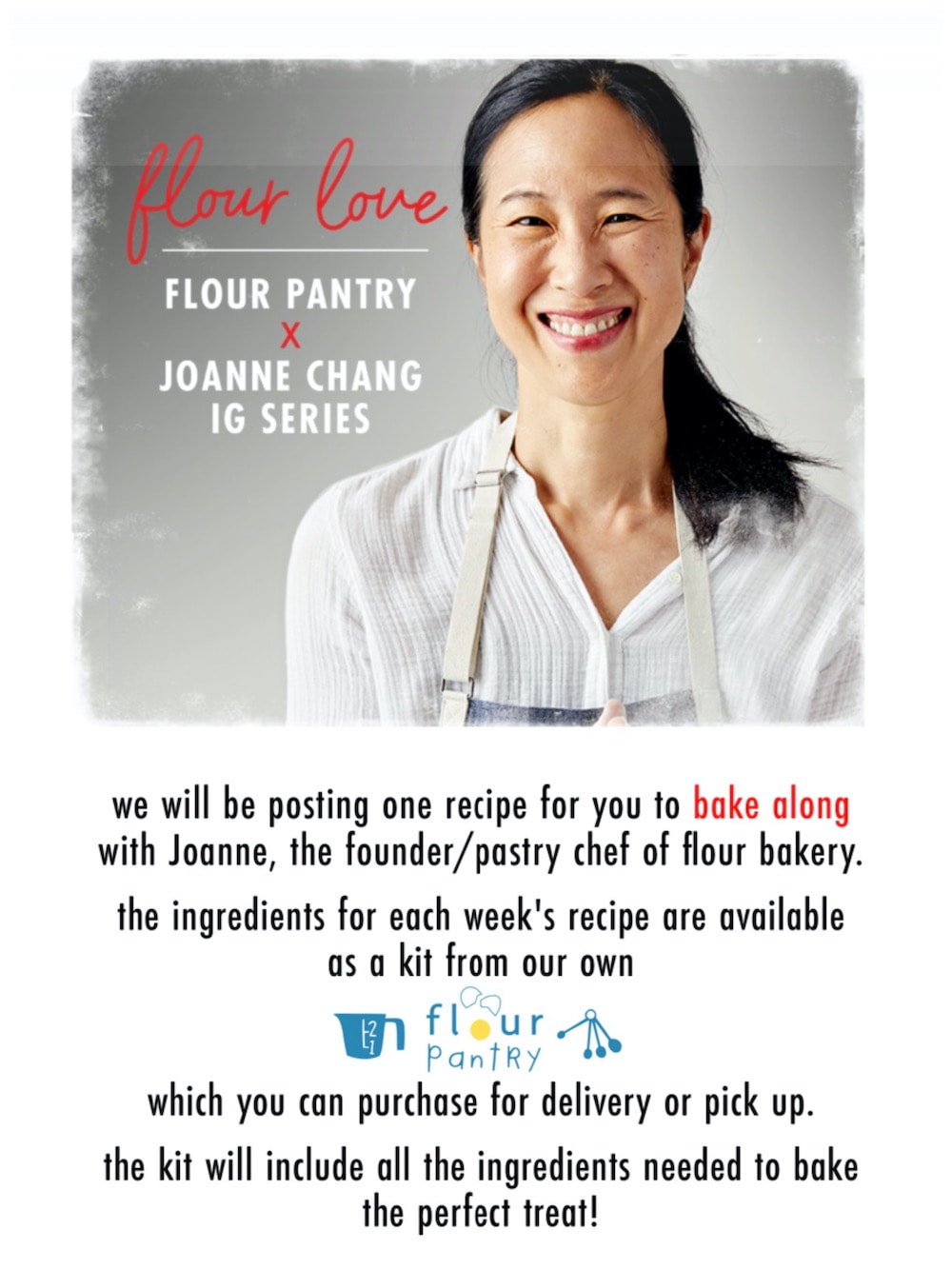 Flour Bakery & Cafe, 114 Mount Auburn Street, harvardsquare.com/venue/flour-bakery-cafe/, (617) 714-3205
---
Harvard Art Museums
Since we are unable to welcome you into the museums at this time, we are bringing our popular Art Study Center Seminars to you in a new virtual series. Our Ho Family Student Guide Tour series has also moved online, with opportunities to join in three times a week. We look forward to seeing you on Zoom!

This week on Harvard Art Museums from Home:
On Instagram, we've begun to feature art from the homes of our staff and followers, and we'd love to showcase your art, too. Email Tara Metal with your images and brief descriptions, and then keep an eye on our feed. In the meantime, good health to you, your family, and friends.

Browse Collections

Harvard Art Museums, 32 Quincy Street, harvardsquare.com/venue/harvard-art-museums/, (617) 495-9400
---
Harvard Book Store
Tuesday, May 26th 7:00pm EST
Virtual Event: Elliot Ackerman
Red Dress in Black and White: A Novel
Register online for this free event here.

Friday, May 29th 7:00pm EST
Virtual Event: Meredith Talusan
Fairest: A Memoir
in conversation with Garrard Conley – Cosponsored by the Harvard Gender and Sexuality Caucus
Register online for this free event here.

Tuesday, June 2nd 7:00pm EST
Virtual Event: Vincent Brown
Tacky's Revolt: The Story of an Atlantic Slave War
in conversation with Julian Lucas
Register online for the event here.

Wednesday, June 3rd 7:00pm EST
Virtual Event: Bernice Lerner
All the Horrors of War: A Jewish Girl, a British Doctor, and the Liberation of Bergen-Belsen 
in conversation with Michael Zank
Register online for this free event here.

Thursday, June 4th 7:00pm EST
Virtual Event: Nina MacLaughlin
Summer Solstice: An Essay
Register online for this free event here.

Friday, June 5th 7:00pm EST
Virtual Event: Eric Cervini
The Deviant's War: The Homosexual vs. The United States of America
Register online for this free event here.

Harvard Book Store, 1256 Massachusetts Avenue, harvardsquare.com/venue/harvard-book-store/, (617) 661-1515
---
Harvard Museums of Science & Culture
Virtual Museum Backgrounds – Available anytime!
Would you like to spice up your virtual meetings? Harvard Museums of Science & Culture started sharing Virtual Backgrounds of its various galleries to spice up Zoom live meetings. Choose from ten views, including the Peabody Museum's Maya monuments, Harvard Semitic Museum's Mesopotamian gallery, and the Collection of Historical Scientific Instruments' Cyclotron control board.
Harvard Museums of Science & Culture, harvardsquare.com/venue/harvard-museum-of-natural-history/, (617) 495-3045
---
Inner Space Meditation Center & Gallery
Online Lunchtime Meditation
Wed-Thu-Fri 12:30-1:00

Online Evening Meditation
Mon-Fri 7 to 7:30 pm & Sun 6:30 to 7:30 pm

For online day and evening meditation, talks and courses please visit our website. More events here.
Inner Space Meditation Center & Gallery, 1110 Massachusetts Avenue, harvardsquare.com/venue/inner-space-meditation-center-gallery/ , (617) 547-1110
---
Longy School of Music
Tuesday, June 9th 7:00PM EST
Longy Virtual Benefit Concert

The musical celebration will showcase faculty, alumni, and special guest performances. Help us meet Longy's fiscal year-end goal to raise $100,000 to support Music as a Healing Art and Sistema Side-by-Side. We can't wait to share the programs' stories of how Longy is serving the community, even now in this difficult moment. Mark your calendars and join us on June 9! More information can be found here.

Longy School of Music of Bard College, 27 Garden Street, harvardsquare.com/venue/longy-school-of-music-of-bard-college/, (617) 876-0956
Milk Bar
Join Christina Tosi's Baking Club
Haven't jumped on the baking train yet? Milk Bar's Christina Tosi doesn't want to hear your excuses. Every day at 2 p.m., the enigmatic pastry chef shows up on Instagram, kicking things off with a makeshift dance party before teaching her followers how to make #BakingClub's treat of the day (ingredients are posted on her feed beforehand). In the past few days, Tosi has made lemon curd, skillet cake, strawberry shortcake cereal squares, and more, posting recipes on her site in case you miss a "club meeting." Bonus: Her adorable dog, Butter, often makes an appearance.
Milk Bar, 3 Brattle Street, harvardsquare.com/venue/milk-bar/, (857) 321-8430
---
New England School of English
NESE Online: Not just another online program, but instead, a school, your school – NESE – that just happens to be online. Get more information and sign up for courses here!

New England School of English, 36 JFK Street, harvardsquare.com/venue/the-new-england-school-of-english-nese/, (617) 864-7170
---
New School of Music
The New School of Music has moved all lessons online and are still enrolling new students for private lessons in piano, strings, woodwinds, and voice. Interested students can fill out the inquiry form here.

We are still enrolling for Summer Vacation Programs, with the hopes that we will be open again by July 1st. Click here to view our offerings.

New School of Music, 25 Lowell Street, harvardsquare.com/venue/new-school-of-music/, (617) 492-8105
---
Passim
Club Passim is live streaming many of our canceled shows online. You can check http://passim.org/stream for the latest as we confirm these streaming shows. There is a link there to donate to the event that will allow Passim to pay the artist and our staff, who are otherwise out of work until we reopen.
Fans will be able to view all the live concerts in our series through the artists Facebook page as well as a link on Club Passim's facebook page. Club Passim will be taking donations during the shows to help support the musicians and the club.
More artists are being set up. Click here to see the full updated schedule.
Campfire. Festival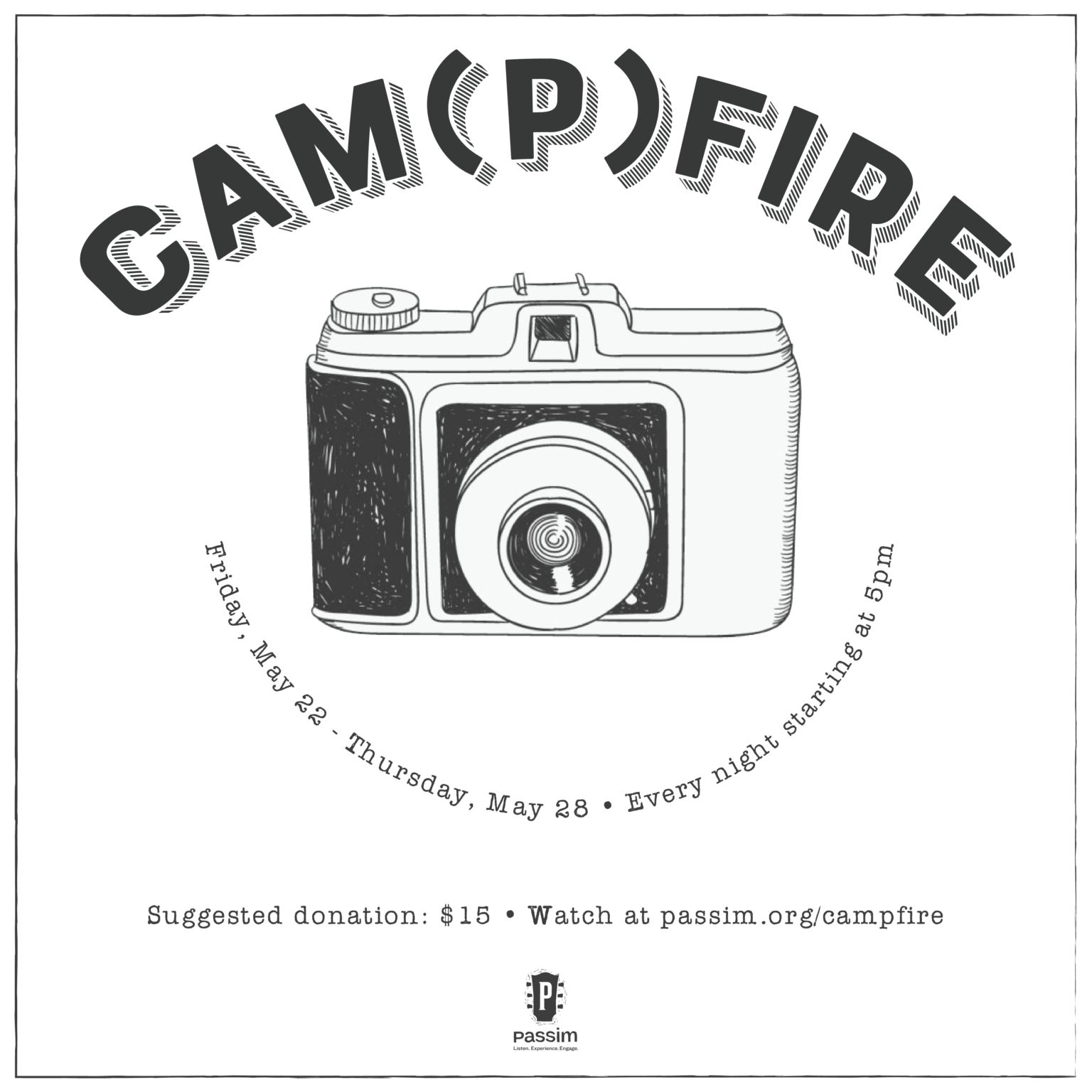 It started as a way to fill a bad booking weekend in 1998, but now after more than 20 years, the campfire. festival has become the single-biggest way that Passim develops new talent and celebrates the Boston area's amazing music scene. Originally called, "On the Cutting Edge of the Campfire," the festival combined the idea of artists sitting around the campfire playing music with our commitment to bringing new talent to discerning listeners. Today, the campfire. festival is as much about the community as it is about the music. "In the round" performances with songwriters swapping tunes are as common as solo and band sets throughout the course of each day of the festival.

Click here for information about tickets, lineup, and more.
Keep Your Distance Fest
We are raising funds through the fest to benefit musicians who have lost income due to canceled gigs (The Passim Emergency Relief (or PEAR) Fund):
http://passim.org/PEARFund

Keep Your Distance Fest features Mark Erelli, Stephen Kellogg, Erin McKeown and dozens of other musicians practicing social distancing in at-home videos sharing songs about staying calm, hope and sticking together. Many videos being added everyday!

Passim, 47 Palmer Street, harvardsquare.com/venue/passim/, (617) 492 -7679
---
Revels
#RevelsConnects "Sundays at 4" Music Series
Sundays at 4pm EST on The Revels Facebook Live Page

Join us every Sunday at 4pm EST for streaming Facebook Live concerts by some of our favorite artists and other virtual offerings for our community filled with music, song and joy!
Revels, 80 Mount Auburn Street, harvardsquare.com/venue/revels/, (617) 972-8300
---
Silkroad
Silkroad Home Sessions, a series of short live performances from Silkroad artists sharing music from their homes to yours using the hashtag #songsofcomfort. The full performance schedule can be found here. All of the performances will be streamed on Facebook or Instagram (mostly Facebook) with embedded links on our website for those who don't have access to those platforms.
Silkroad, 175 North Harvard Street, harvardsquare.com/venue/silkroad/ , (617) 496-8888
---
St. Paul's Parish
ST. PAUL'S PARISH ANNOUNCES NEW SOCIAL MEDIA OUTREACH!
See Fr. Patrick's Announcement Here
Ways to watch:YouTube or Facebook
Help us to reach 1,000 subscribers on YouTube in order to enable mobile live streaming.

Sunday and Daily Mass at 11:00 AM
"Totus Tuesday" Every Tuesday 8:00 PM – 9:00 PM
Holy Hour of Eucharistic Adoration with Meditation, Devotions, and Benediction Stations of the Cross Every Friday during Lent at 3:00 PM
#StPaulSaturdays Share memories, photos, and reflections on Facebook each Saturday
Stay Connected! Subscribe, like and follow, our YouTube and Facebook pages.
St. Paul's Parish, 29 Mount Auburn Street, harvardsquare.com/venue/st-paul-parish/, (617) 491-8400
---
Wellbridge Athletic Club, 5 Bennett Street, harvardsquare.com/venue/wellbridge-athletic-club/, (617) 441 – 0800
More coming soon!