As people are sheltering-in, the need for virtual activities may become an important and essential part of daily routines. Isolation, loneliness and the lack of activity create their own kind of unhealthiness.
To combat that, some of our businesses are hosting online activities – from yoga classes to concerts. Here is our initial list which will be updated as activities become available.
---
American Repertory Theater
Join us in celebrating the collective genius of our A.R.T. community—the artists, writers, producers, technicians, organizers, educators, administrators, and audiences—as we dig into our archive and spotlight some of the extraordinary theatrical moments we've achieved together.
Today we explore the ways in which artistic innovation and scholarly research inform each other. Tell us on social media or reply to this email to let us know what to showcase next.

Explore our archives
Consider Becoming a Member Today

Gifts starting at the $50 level are eligible for an A.R.T. Membership. Members not only make a meaningful impact on the day-to-day operations of the theater, but also receive exclusive access to special events and our new weekly webinar series.

Give Now

American Repertory Theater, 64 Brattle Street, harvardsquare.com/venue/american-repertory-theater/, (617) 547 – 8300
---
Barre & Soul
Join us from the comfort of your home for our Live Streaming Barre & Yoga Experience — no experience needed. We offer a variety of classes all day long, seven days a week, appropriate for all levels. While we can't physically be together, our instructors give personalized attention and provide tailored feedback and encouragement. Our Live Stream Experience offers lightness, positivity, and mindful movement as well as an outlet to stay connected and build community. More information on our Live Stream Experience can be found on our website.

Enjoy 80+ Live Stream Experience classes a week, 6:00 am – 9:30 pm. Barre, Buti Yoga, Restorative Yoga, Cardio Flash, Friday Night Yoga Beats and more. Drop-ins, class packs and unlimited options available.
Barre Teacher Training, limited-time $500 off your certification. Get started for as little as $29 with free financing/payment plan. 8-weeks of online modules can be completed sooner if you have the time to invest in yourself. Free for military spouses, no upfront cost. Enroll Code: ANDREA

Barre & Soul, 36 JFK Street, harvardsquare.com/venue/barre-soul/ , (781) 658-7098
---
Blue Heron
In collaboration with our friends and colleagues from A Far Cry, we present to you today a complete performance of Gabriel Fauré's famous Requiem in the composer's original scoring for voices and a small orchestra of divided violas and cellos, contrabass, organ, harp, and timpani; a solo violin appears only in the Sanctus. Besides the rich sonorousness of the orchestra, which was a fundamental part of Fauré's conception of the work, we restore to the Latin the traditional French pronunciation Fauré would have expected; indeed, he could have imagined no other. Not only does French Latin make better sense of certain aspects of his declamation, its reedy vowels and softened consonants lend a characteristically French elegance and refinement to this perfectly poised, most serene Requiem.
Enjoy! Stay well and stay sane! All the best from Blue Heron.
Click here to watch.

Blue Heron, harvardsquare.com/venue/blue-heron/, (617) 960-7956
---
Brattle Theatre
The Brattle Film Podcast
The official podcast of Boston's unofficial film school: The Brattle Theatre. Since 1953 the Brattle has been a home for film lovers to gather and share great cinema; showing an eclectic mix of classic, cutting-edge, foreign, cult, and art-house movies on 35mm film, digital projection, and now virtually. New episodes weekly.
Y'Know, for the Kids
We at The Brattle love kids movies but you wouldn't necessarily know it by looking at our regular programming. While we offer periodic family-friendly films and, of course, the annual Bugs Bunny Film Festival, it's not very frequently that we focus specifically on movies for children. That changes now! New selections daily.
#BreakYourAlgorithm
During this time of social distancing, have you started to notice the limitations of your algorithm – whether those provided by streaming services or our own brains? The Brattle is here to help you #BreakYourAlgorithm! New selections Wednesdays & Thursdays.
ALL VIRTUAL PROGRAMS

DONATE TO THE BRATTLE

Brattle Theatre, 40 Brattle Street, harvardsquare.com/venue/brattle-theatre/ , (617) 876-6837
---
Breathe Cambridge
To keep our community connected and BREATHEing together, we will live-streaming yoga, pilates, yin and vinyasa classes. Please invite your family, friends, and love ones to practice with us. CLASS EVERY NIGHT AT 5:30 PM on our facebook page and website. Check our website for FULL schedule.

In lieu of payment, we welcome you to support The Greater Boston Food Bank during the COVID-19 (coronavirus) crisis. $5 helps provide 15 meals for our neighbors in need. Thanks so much for your support. Please share this page with family and friends. Together, we can make an even greater impact!
Tips + Tricks for a home practice
• Take a hot shower to warm up your body

•Wear layers to keep in the heat

• Practice Ujjayi breathing to warm the body from the inside out. Ujjayi is practiced by inhaling and exhaling with a restricted back of the throat – you should hear the same oceanic sound as one creates during pranayama in Hot26

• Find a mirror if possible. If no mirror is available to focus your attention on yourself, find an object on the wall or in your home to focus your gaze to create a drishti point

• Create a space in your home for you and your yoga mat where you can open your arms without touching objects

• Invite your family or housemates to join!

Breathe Cambridge, 30 JFK Street, harvardsquare.com/venue/breathe-cambridge/, (617) 547-9328
---
Cambridge Art Association
While our galleries and offices will remain closed, our staff is working remotely to find creative, new ways for our community to connect. I hope, in some way, that art can be a balm in these times – both in the act of making work, and the process of looking at images. To that end, I am pleased to share that we are launching two new virtual platforms this month:
New! Online Exhibitions
Cambridge Art Association, 25 Lowell Street, harvardsquare.com/venue/cambridge-art-association/, (617) 876-0246
---
Cambridge Center for Adult Education
From all of us at CCAE, we wanted to say thank you for staying with us during this time. Thanks to the hard work of our staff and instructors and for your safety and well-being, our summer term classes are all online!

Summer classes begin June 22nd – Register today!

Cambridge Center for Adult Education, 42 Brattle Street, harvardsquare.com/venue/cambridge-center-for-adult-education/ , (617) 547-6789
---
Cambridge Community Television
CCTV can:
• Remotely present your media on the cable tv channels, CCTVcambridge.org, Facebook, Vimeo, Apple TV, Roku, and Amazon Fire. Submit your regular programs here, as well as your own special Quarantine Confessional.
• Provide FREE live and pre-recorded workshops! (see below)
• If you are bored at home, check out the platforms listed above, or watch the channels and the live streams: Channels 8, 9, & 96.
---
CorePower Yoga
Keep up your practice with our free online archive! CorePower Yoga On Demand offers a variety of classes for everyone. Browse our selection here!

CorePower Yoga, 57 JFK Street, harvardsquare.com/venue/corepower-yoga/, (617) 752-6744
---
Ethelbert Cooper Gallery Of African and African American Art
Harvard University's Ethelbert Cooper Gallery is closed until further notice, but you can take a virtual tour of Somnyama Ngonyama: Hail the Dark Lioness. Check it out here!

The Cooper Gallery, 102 Mount Auburn Street, harvardsquare.com/venue/the-ethelbert-cooper-gallery-of-african-and-african-american-art/, (617) 496-5777
---
Flour Bakery & Cafe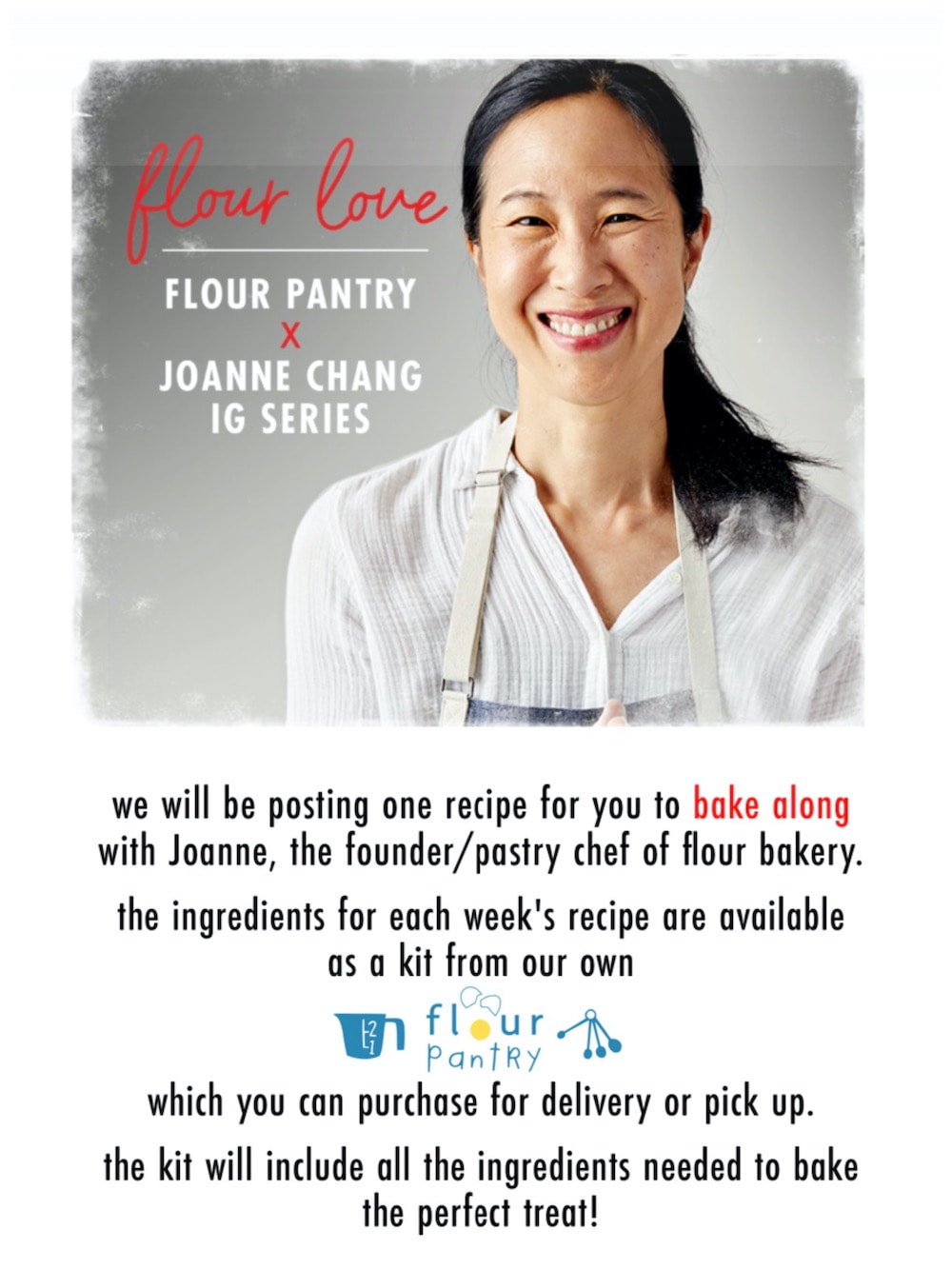 Flour Bakery & Cafe, 114 Mount Auburn Street, harvardsquare.com/venue/flour-bakery-cafe/, (617) 714-3205
---
Harvard Art Museums
As we get deeper into summer, our curators and curatorial fellows are sharing works of modern and contemporary art to mark the season. Take in sites from the Rocky Mountains to New York City, from the Belgian seaside to the Baltic Coast, and lose yourself in works that imagine summer as a time of light, color, and the outdoors.

We are also excited to be continuing our Art Study Center Seminars from Home throughout the season. Next up, on July 24, join us to explore the history and making of silhouette portraiture, including works by contemporary artist Kara Walker.
This week on Harvard Art Museums from Home:
We're also delighted to partner with CitySpace Summer Camp, a new six-week series providing digital content to families with children ages 5 to 12. Registration is now open.
On Instagram, we've begun to feature art from the homes of our staff and followers, and we'd love to showcase your art, too. Email Tara Metal with your images and brief descriptions, and then keep an eye on our feed. In the meantime, good health to you, your family, and friends.

Browse Collections

Harvard Art Museums, 32 Quincy Street, harvardsquare.com/venue/harvard-art-museums/, (617) 495-9400
---
Harvard Museums of Science & Culture
Virtual Museum Backgrounds – Available anytime!
Would you like to spice up your virtual meetings? Harvard Museums of Science & Culture started sharing Virtual Backgrounds of its various galleries to spice up Zoom live meetings. Choose from ten views, including the Peabody Museum's Maya monuments, Harvard Semitic Museum's Mesopotamian gallery, and the Collection of Historical Scientific Instruments' Cyclotron control board.

Harvard Museums of Science & Culture, harvardsquare.com/venue/harvard-museum-of-natural-history/, (617) 495-3045
---
Longy School of Music
SUMMER@LONGY: ENCORE

Enjoy this Summer@Longy archive! New content will be available every Thursday through August 6.

Learn how Longy prepares its students to become the musicians the world needs them to be, as faculty members mentor participants on what it takes to get to the next level of artistry in their craft.

Masterclasses are a space for all musicians, regardless of instrument, to benefit from the "cross-training" these opportunities can provide. What can pianists, violists, or percussionists learn from a vocal masterclass—and vice versa? Watch and find out!

Click here for more information.

Longy School of Music of Bard College, 27 Garden Street, harvardsquare.com/venue/longy-school-of-music-of-bard-college, (617) 876-0956
---
Milk Bar
Join Christina Tosi's Baking Club
Haven't jumped on the baking train yet? Milk Bar's Christina Tosi doesn't want to hear your excuses. Every day at 2 p.m., the enigmatic pastry chef shows up on Instagram, kicking things off with a makeshift dance party before teaching her followers how to make #BakingClub's treat of the day (ingredients are posted on her feed beforehand). In the past few days, Tosi has made lemon curd, skillet cake, strawberry shortcake cereal squares, and more, posting recipes on her site in case you miss a "club meeting." Bonus: Her adorable dog, Butter, often makes an appearance.

Milk Bar, 3 Brattle Street, harvardsquare.com/venue/milk-bar/, (857) 321-8430
---
New England School of English
NESE Online: Not just another online program, but instead, a school, your school – NESE – that just happens to be online. Get more information and sign up for courses here!

New England School of English, 36 JFK Street, harvardsquare.com/venue/the-new-england-school-of-english-nese/, (617) 864-7170
---
New School of Music
The New School of Music has moved all lessons online and are still enrolling new students for private lessons in piano, strings, woodwinds, and voice. Interested students can fill out the inquiry form here.

We are still enrolling for Summer Vacation Programs, with the hopes that we will be open again by July 1st. Click here to view our offerings.

New School of Music, 25 Lowell Street, harvardsquare.com/venue/new-school-of-music/, (617) 492-8105
---
Passim
Club Passim is live streaming many of our canceled shows online. You can check http://passim.org/stream for the latest as we confirm these streaming shows. There is a link there to donate to the event that will allow Passim to pay the artist and our staff, who are otherwise out of work until we reopen.
Fans will be able to view all the live concerts in our series through the artists Facebook page as well as a link on Club Passim's facebook page. Club Passim will be taking donations during the shows to help support the musicians and the club.
Click here to see the full updated schedule.

Passim, 47 Palmer Street, harvardsquare.com/venue/passim/, (617) 492 -7679
---
Silkroad
Silkroad Home Sessions, a series of short live performances from Silkroad artists sharing music from their homes to yours using the hashtag #songsofcomfort. The full performance schedule can be found here. All of the performances will be streamed on Facebook or Instagram (mostly Facebook) with embedded links on our website for those who don't have access to those platforms.

Silkroad, 175 North Harvard Street, harvardsquare.com/venue/silkroad/ , (617) 496-8888
---