Come celebrate Mother's Day in Harvard Square on Sunday, May 9th! Please join us for delicious dinners, leisurely lunches and bountiful brunches. We are delighted to offer unique gifts, fun opportunities and relaxing treatments. From champagne cocktails to decadent desserts, we have it all. Mother's Day is one of the busiest holidays for eating out, so make your reservation soon and celebrate the special women in your life!
Alden & Harlow
MOTHER'S DAY BRUNCH
Sunday, May 9; 10:30am – 2:30pm
This Mother's Day, treat the mother-figure in your life to a memorable brunch at Harvard Square hotspot Alden & Harlow. Using locally-sourced, seasonal ingredients, Chef/Owner Michael Scelfo and Chef de Cuisine Stephanie Barrett joined forces to create an elevated array of dishes for the special ladies in our lives.
The following will be available on May 9, 2021 during brunch service, in addition to Alden & Harlow's regular brunch menu, found here.
Smoked Salmon & Grilled Asparagus Tartine
fresh herb hollandaise, house made sourdough, sunny egg
Sweet Pea, Fennel & Pickled Ramp Salad
torched grapes, jalapeños, fennel pollen honey, pecorino
Fried Rhubarb & Strawberry Hand Pies
lime glazed
…and since brunch isn't complete without bevvies, Bar Manager Gregory Bergeron is curating a special selection for the occasion including the following.
Coronado
tequila, strawberry-rhubarb pureé, dry curacao, lime
Briar Obligations
AH raspberry-hibiscus vodka, thyme, lemon, bubbles
Reservations can be made here or by calling 617.864.2100
Gift Cards can be purchased here.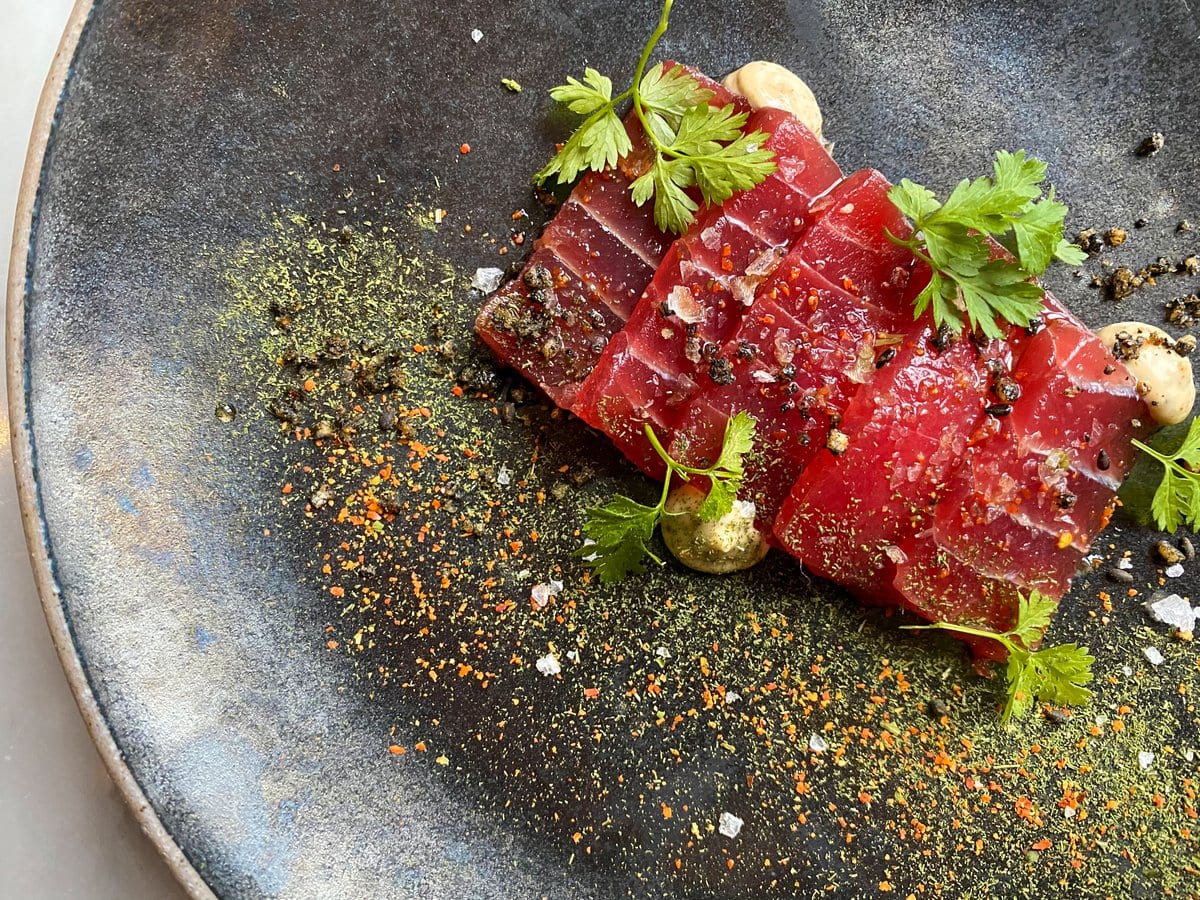 Alden & Harlow, 40 Brattle Street (617) 864-2100
American Repertory Theater
Celebrate the moms and mother figures in your life! Take $5 off gifts from the A.R.T. (excludes pins and magnets)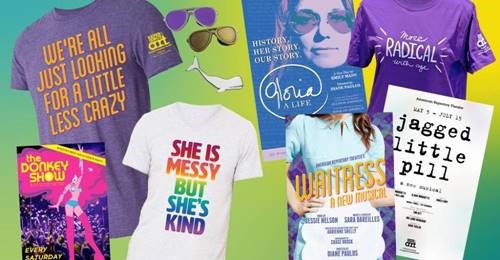 American Repertory Theater, 64 Brattle Street, (617) 547-8300
Amorino Gelato
Visit Amorino Gelato on May 9th! We are offering a rose to the first 100 Mothers purchasing any size of cup or cone!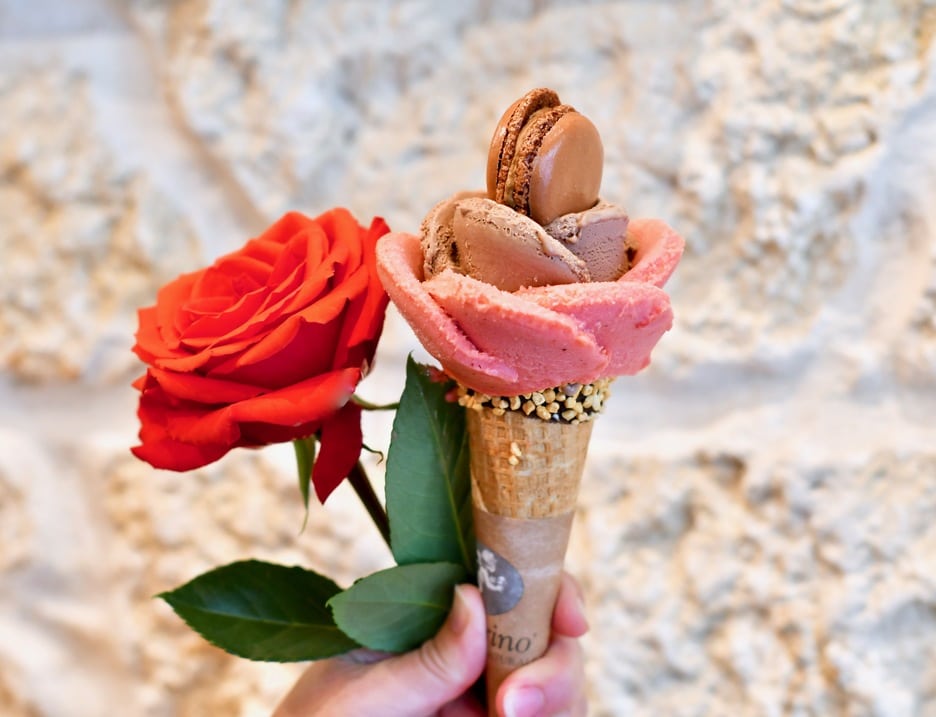 A sweepstakes will start on April 26th: Tag your mother and @amorinousa and @amorinoboston to get a chance to win one pint with a mix of our seasonal flavors as well as a box of gelato macarons!

Amorino Gelato, 50 JFK Street, (617) 714-4975
Big Skinny
Give your loved ones a monogrammed Big Skinny wallet this Mother's Day. A gift that shows you've planned ahead! For $9.95, emboss up to five characters: her monogram, or a short name or word. And, for a limited time [offer ends 5/5] take 20% off your entire purchase! Use code MOM21 at checkout. Cannot be combined with any other offer.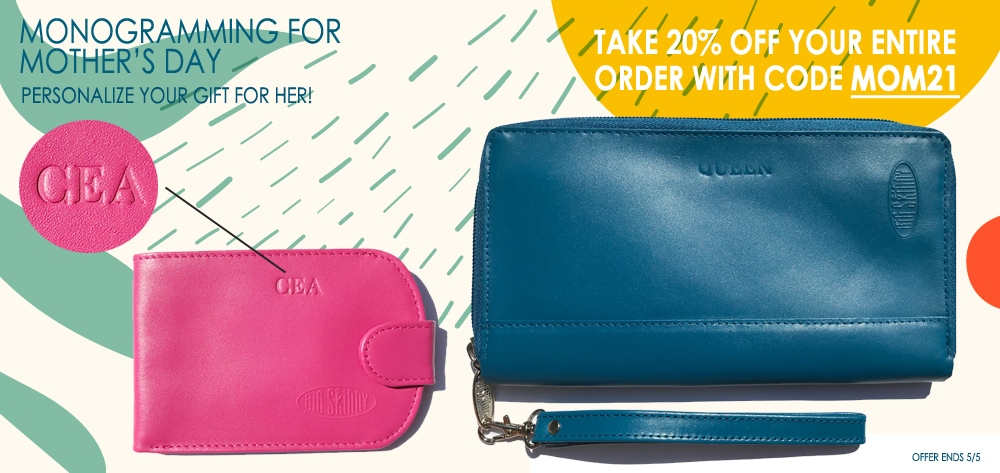 Big Skinny, (617) 500-6939
Bob Slate Stationer
Make one stop at Bob Slate Stationer for greeting cards to remember your precious Mom & Dad. Love Pop has created spectacular self-standing, mailable bouquets for an extra special greeting. Also, send hearty congratulations to those who have persevered and graduated during these extraordinary times with one of our vibrant graduation cards.

Bob Slate Stationer, 30 Brattle Street, (617) 547-1230
Cambridge Artists' Cooperative
15% off select items on our website!
Sale prices valid until May 8, 2021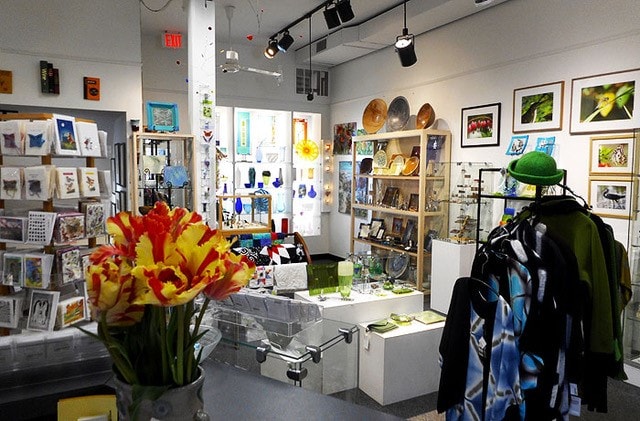 Cambridge Artists' Cooperative, 59A Church Street, (617) 868-4434
Clover Food Lab
Mother's Day is May 9! Our newest meal box creates not only one meal, but an entire day of relaxation, starting with breakfast in bed, pausing for a springy lunch, and ending with an extra fancy (but not fussy) Italian dinner. For dessert, local rhubarb appears for the first time, in the form of a rhubarb crisp with vanilla whipped cream. And since we know there are (more than a few) moms reading this: we've made the box turnkey enough that you can order it for yourself, or hand off the cooking to kids and partners for the day.
Pick up your box on May 7th or May 8th at CloverHUB and get a $20 credit towards future meal boxes. Or choose free delivery, available within a 30 mile radius of Cambridge, MA.

Clover, 1326 Massachusetts Avenue, (617) 640-1884
Denise Patnod Acupuncture
~Mothers Day Special:
25% OFF all sessions for the month of May🌻2021.
Must be a parent. Save 25.00!
A huge discount. 🦋

~Call or text for your session.
Venmo for payment of Gift Certificates 🌺🌸🌼

Denise Patnod Acupuncture, 22 Hilliard Street, (617) 820-6864
Furnishing Hope
If you're looking for a meaningful Mother's Day gift, what better way to honor a mother than by helping a mother and her family as they struggle to rebuild their lives?

Through Furnishing Hope's "Honor A Mother By Helping A Mother" campaign, you can make a huge difference in the life of a mother and her family by providing the essential home goods and furniture they need as they transition from a homeless or domestic violence shelter into their permanent housing.
For all gift donations received by Saturday May 8th at 11 pm, we'll send a personal Mother's Day message to your mother (or any other honoree you wish) to let her know about your thoughtful gift.

Click here to learn more about gift opportunities.

All of the families referred to Furnishing Hope have little, if anything, in the way of furniture and home goods when they move. The majority are still sleeping on the floor, don't have a table to eat at, a chair to sit on, plates and flatware to eat with, bedding and pillows for a more comfortable night's sleep, towels to dry themselves with, lamps to read by and more, months or even over a year after moving. Such conditions, difficult during "normal" times, are infinitely harder during the pandemic as these families are left to socially distance in apartments virtually devoid of any household belongings.

Your Mother's Day gift will make it possible for Furnishing Hope to provide a mother and her family with the furniture and home goods they desperately need. This gift will not only make a huge difference in a family's day-to-day lives, but will help in restoring their dignity, sense of self, and security.

Furnishing Hope of Massachusetts, Inc, 131 Mount Auburn Street, (857) 229-7528
Harvard Museum of Natural History
Glass Flowers Tours – The Ware Collection of Blaschka Glass Models of Plants:
Tuesday, May 11, 2021, 6:00pm
Wednesday, June 9, 2021, 6:00pm

Glass Flowers: Marvels of Art and Science at Harvard by Jennifer Brown, Scott E. Fulton, Donald H. Pfister. Photography by Natalja Kent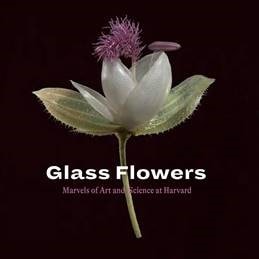 From orchids to bananas, rhododendrons to lilies, Leopold and Rudolf Blaschka created a stunning array of glass models of plants from around the world. Working exclusively for Harvard University in the late 19th and early 20th centuries, the Blaschkas applied their artistic expertise and botanical knowledge to craft an extraordinary collection for Harvard students, researchers, and the public. This new book captures the precise shaping and delicate coloring of the models in dazzling new photographs of models that inspire wonder and blur the line between the real and the man-made.
Typology: Collections at the Harvard Museums of Science & Culture
by Diana Zlatanovski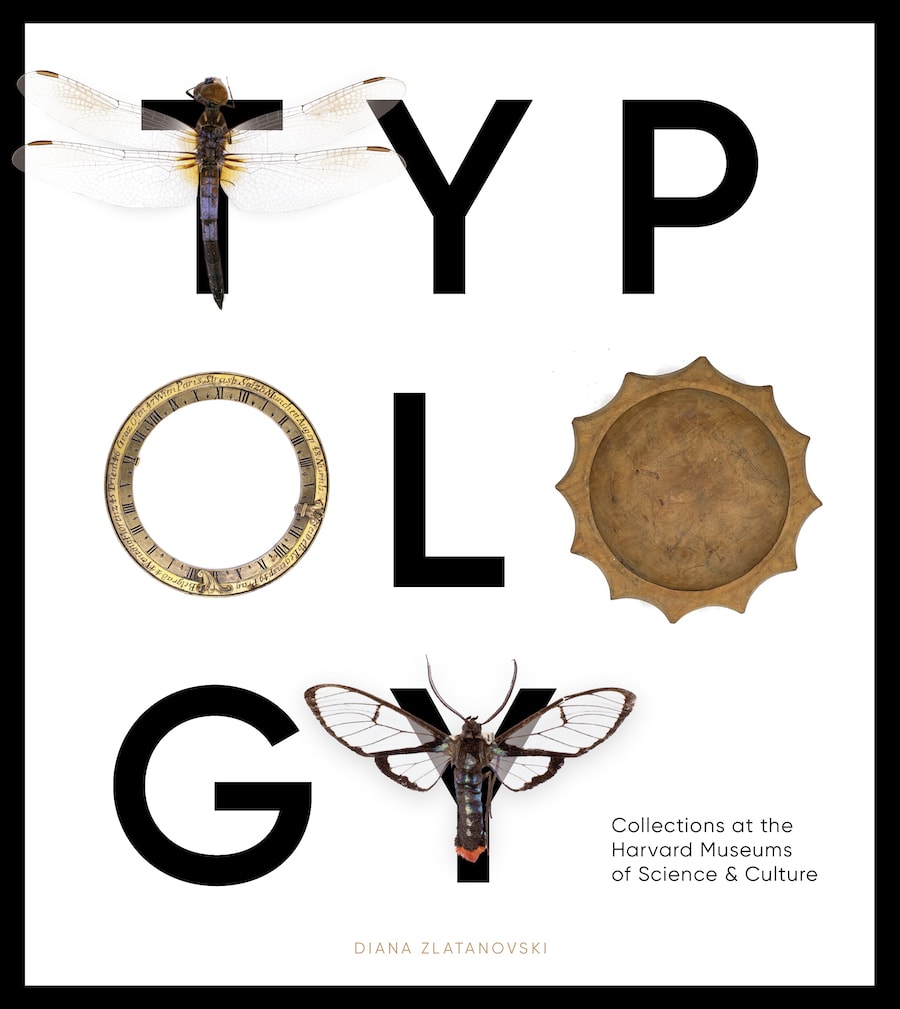 Gathered during the course of expeditions, excavations and scientific study, the millions of artifacts and specimens held in the museum cabinets at the Harvard Museums of Science & Culture represent Harvard's continuing pursuit of knowledge about our diverse world and its history. Patterns resonate and reveal themselves in this unique photographic essay on the collections, creating intrigue, inspiration and wonder.

Purchase both directly from the Harvard Museums of Science & Culture here.

Harvard Museum of Natural History, 26 Oxford Street, (617) 495-3045
Harvard University Employees Credit Union

With HUECU's Smart Rewards Checking, there are no maintenance fees of any kind, just rewards you can count on. Choose the reward that's right for you; get cash-back every month or earn premium interest on your account balance. Compare the benefits and get started with the right option for your lifestyle and financial goals. Learn more here.
Harvard University Employees Credit Union, 104 Mount Auburn Street, (617) 495-4460
Hunt's Photo & Video
Save big for Mothers Day on Nikon Z5 bodies and kits!
Or, feel the nostalgia with some new and unique films from Lomography and the Film Photography Project as well as Fuji, Kodak, and Ilford. We've got a nice selection of reusable 35mm film cameras from Ilford and Lomography as well as 120 Holga. At last, when the roll is complete, we develop as well! Learn more here.
Check out the links to find out more on our website. Call or email for availability or just stop in, we're excited to see you!

Hunt's Photo & Video, 99 Mount Auburn Street, (617) 576-0969
J.P. Licks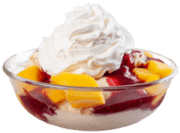 Mom always said to eat your fruit so bring her our Raspberry Mango Sundae to celebrate Mother's Day! Vanilla ice cream topped with raspberry puree, mango, and whipped cream – and bring two spoons! Or, if you cannot celebrate in person, send her an eGift for the her to use anytime.

J.P. Licks, 1312 Massachusetts Avenue, (617) 492-1001
Mix-it
Mix-it offers one free order of California roll or spicy tuna roll with minimum order of $28
Available for dine in only. Please make a reservation
We are open from noontime till 10:00 pm on Sunday May 9, 2021
Mix-it, 1678 Massachusetts Avenue, (617)547-0212
Moleskine
Purchase one of our new Sakura notebooks and any classic notebook and receive a free embossing of our Metallic Pink foil!

With any purchase, receive a stamp to redeem a free embossing on your next purchase! Deals are in addition to our 15% off neighbor discount.

Moleskine, 35A Brattle Street, (617) 714-4332
MOTTO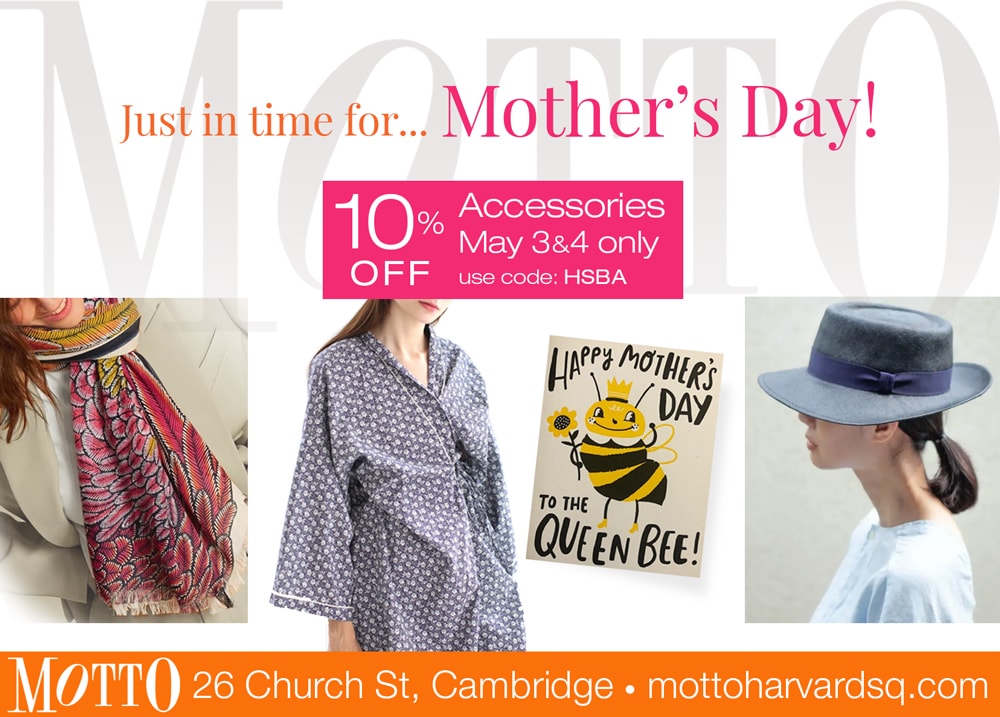 MOTTO, 26 Church Street, (617) 491-2789
Nine Tastes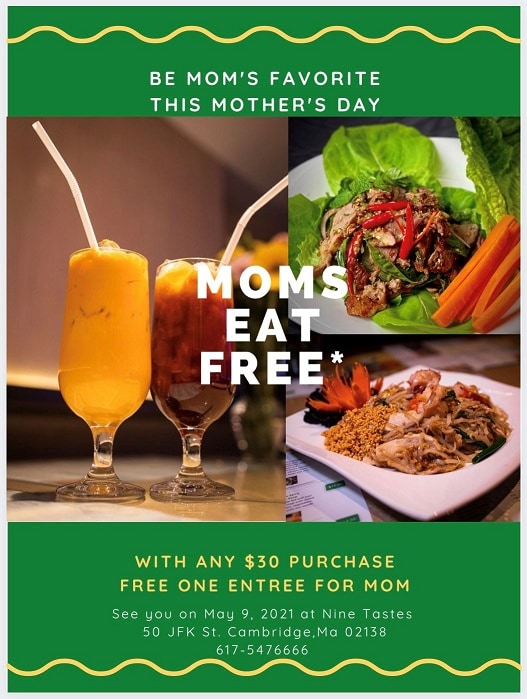 Nine Tastes, 50 JFK St. (617) 547-6666
Nubar
Mother's Day Brunch Kicks Off Brunch Season!

This year, on Sunday May 9th, we will be offering a sumptuous a la carte brunch – from 11am – 3pm. The menu features some traditional brunch favorites, as well as some Chef Mark culinary gems. The brunch menu will be available for takeout and pickup as well. After Mother's Day, we will begin serving brunch every Saturday and Sunday, from 11-3pm with this same incredible menu. To see the brunch menu, or to make a reservation – please visit our website here.

Nubar, 16 Garden Street, (617) 234-1365
Origins
Be Radiant Gift Set
Refreshing and Radiance-Boosting Essentials
$40 (value of $73)
Be Youthful Gift Set
Plantscription™ Youth-Boosting Essentials
$85 (value of $134)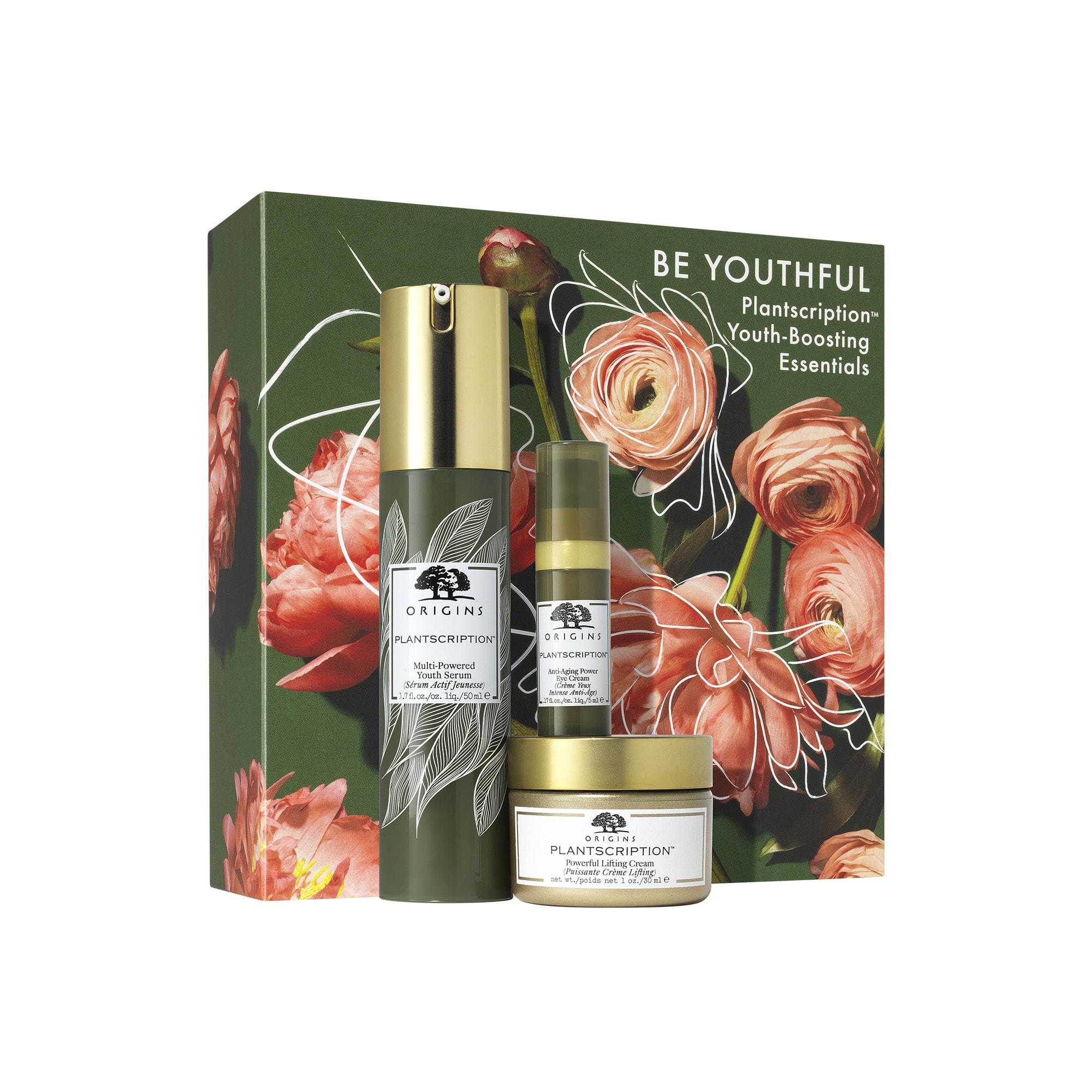 Be Refreshed Gift Set
Multi-Masking Essentials
$20 (value of $30)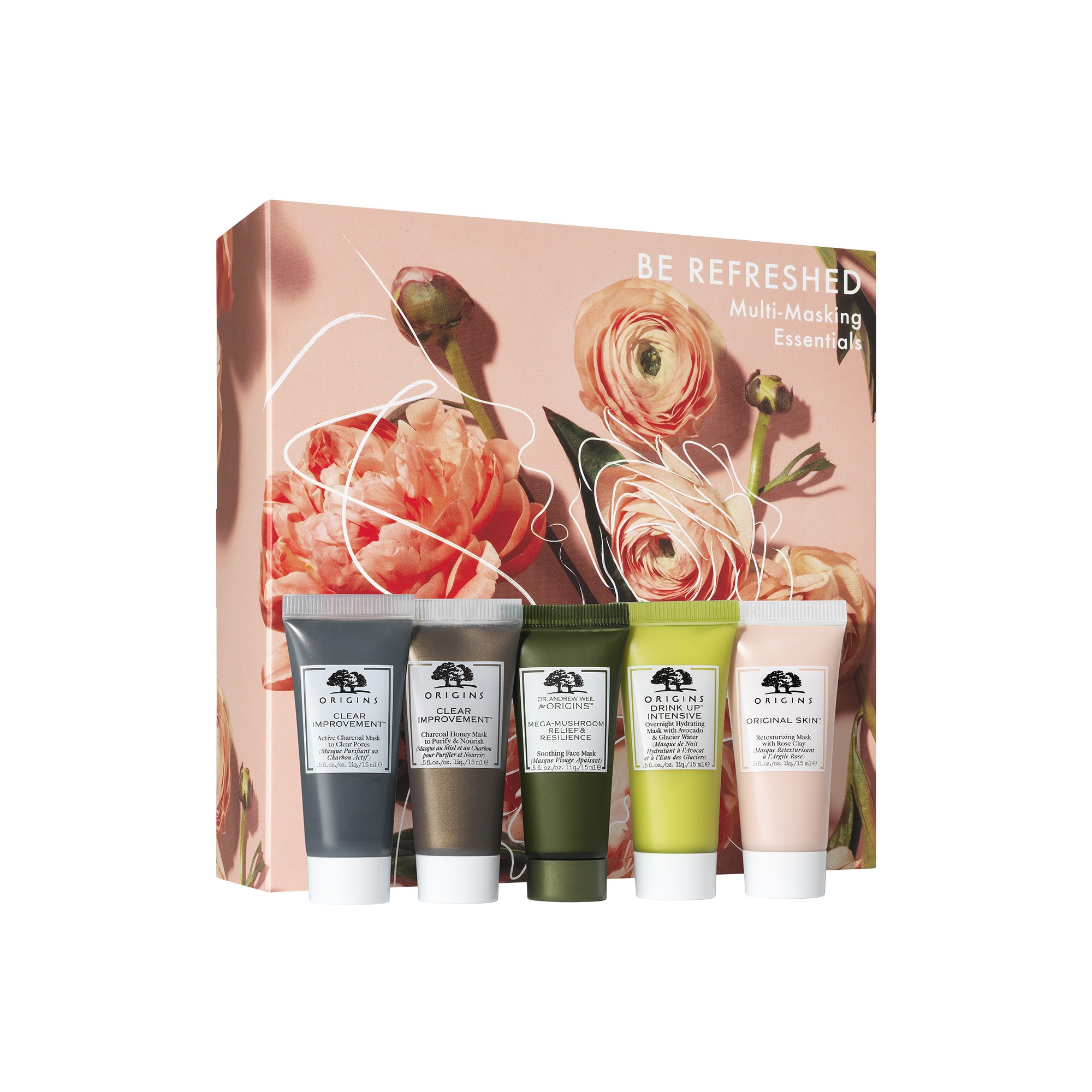 Be Resilient Gift Set
Mega-Mushroom Soothing and Strengthening Essentials
$70 (value of $108)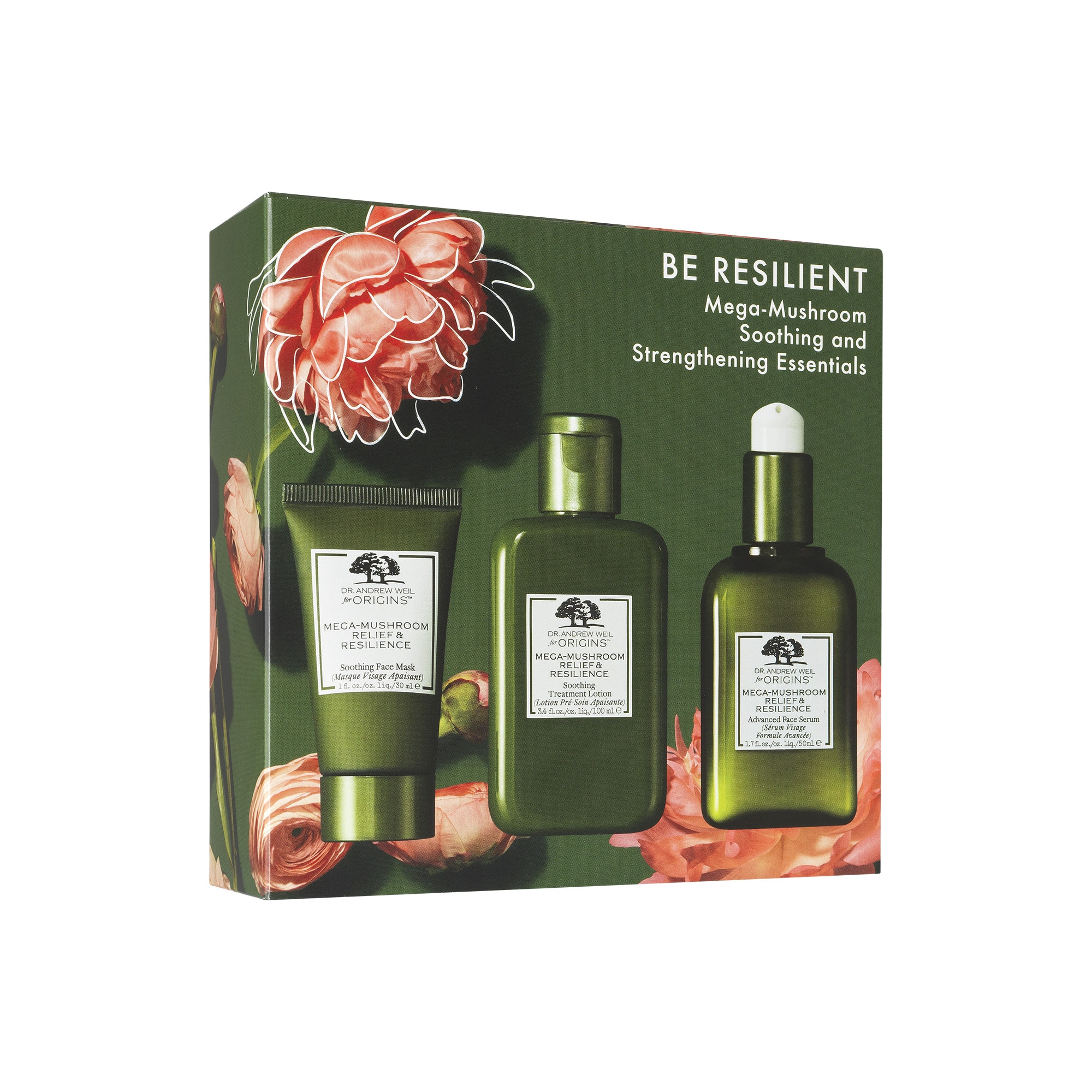 Origins, 8 Brattle Street, (617) 868-8090
Rebekah Brooks Jewelry
Rebekah Brooks Jewelry will be offering a free necklace with every $250 purchase. Monday, May 3rd thru Sunday, May 9th.

Walk-ins welcome! Schedule a meeting here.

Rebekah Brooks Jewelry, 17 Brattle Street, (617) 864-1639
Russell House Tavern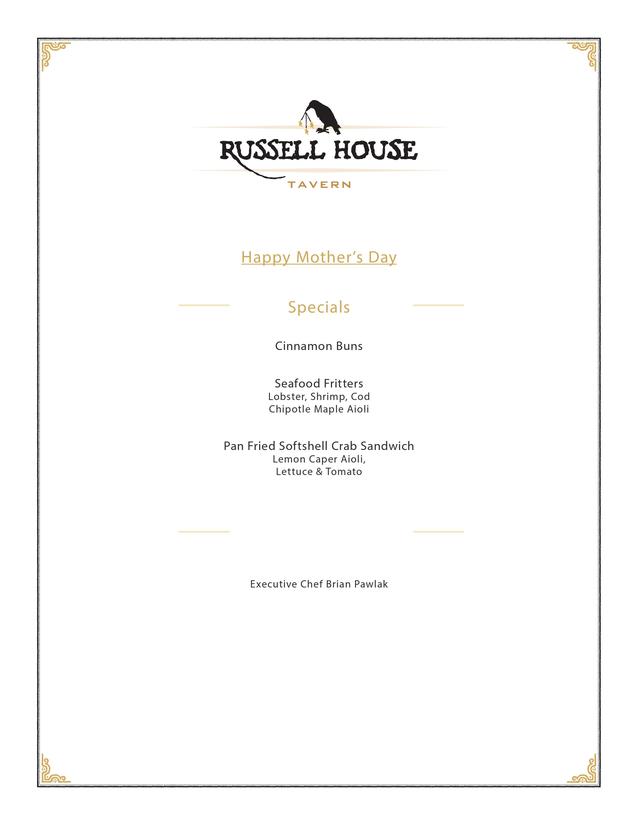 Russell House Tavern, 14 JFK Street, (617) 500-3055
Smoke Shop BBQ
Call your mom and tell her how much you love her. (Psst., or you could bring her out for a mimosa and brunch!)
Smoke Shop BBQ, 8 Holyoke Street, (617) 547-7427

Spicies
Order any entree from "Over The Rice Section" and get a free cup of Thai iced tea
Order any two entrees and get a free order of spring rolls
Good from April 28th, 2021 to May 31st, 2021
Offer cannot be combined with any other promotion
Spicies, 24 Holyoke Street, (617) 868-9560
Swiss Watchmaker
We are offering 10% off most watches in store and online from now through Mother's Day! Shop our variety of women's watches online here.
Swiss Watchmaker, 58 Church Street, (617) 864-1163
Waypoint
$1 OYSTERS
Mondays – Saturdays; 5pm – 7pm

Whether you like 'em straight up, with a splash of lemon juice or with a scoop of mignonette sauce, Waypoint is offering your favorite bivalves for only $1 per oyster.

Reservations are not required, but can be made here or by calling 617.864.2300

Gift Cards can be purchased here.
Waypoint, 1030 Massachusetts Avenue, (617) 864-2300