Two Nights!
Friday, October 27th and Saturday, October 28th
Including People's Choice Costume Contest!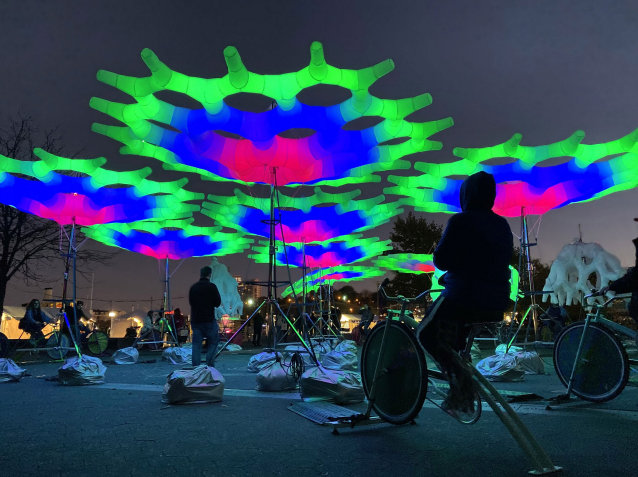 On Friday, October 27th and Saturday, October 28th, the Harvard Square Business Association, in partnership with the City of Cambridge, welcomes you to an Illuminated Block Party from 7pm to 10pm. 

From Mount Auburn to Brattle Street, JFK Street will be transformed into a pedestrian-friendly walkway where beer gardens, great food and live music welcome friends from near and far.

Have a beer and some bites at the ever-popular El Jefe's Taqueria Beer Garden. Sip cocktails, savor a delicious meal and watch the festivities from the Russell House Tavern's charming patio overflowing with twinkle lights and flowers! Enjoy other restaurant options including Chutney's, , LE'S, Las Palmas, Life Alive, Starbucks, Subway, Tasty Burger, Union Square Donuts and Whitneys.

For the taking…glow sticks and Union Square donut holes while they last! On Friday Playa Bowls will be on site sampling mini Acai Bowls.
Costumes are encouraged!
Each night a winner will be chosen to receive a
$250 "Great Things Come in Harvard Square" gift basket!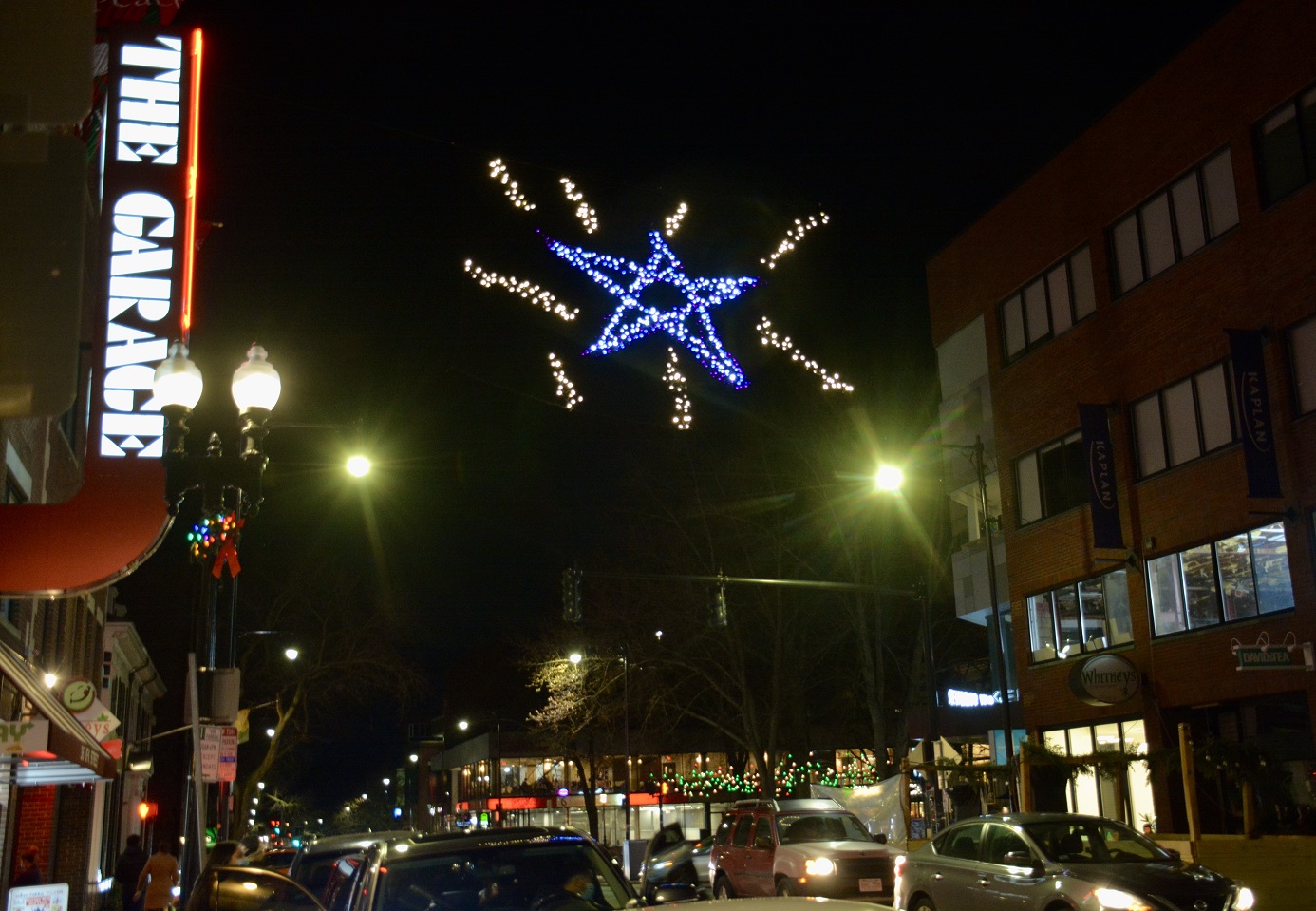 his Illuminated Block Party will feature an interactive art installation by Pneuhaus, that invites visitors to power their own experience with bike-driven generators. As participants pedal, they collectively transform into a neon-colored grove of sculptural trees. These inflatable forms change color and contours continuously in time with the momentum of the bikers. Racing together, the field of plant-like pieces will inflate, deflate, illuminate, and darken.
JFK Street will radiate in an awe-inspiring and immersive installation by ILLUMINUS who will showcase a public art experience reflecting off the facades of our historic and iconic buildings.
This event is free and open to the public. All are welcome to join this family-friendly celebration. Our entertainment schedule is as follows:
Friday, October 27th
7:00pm
Rumboat Chili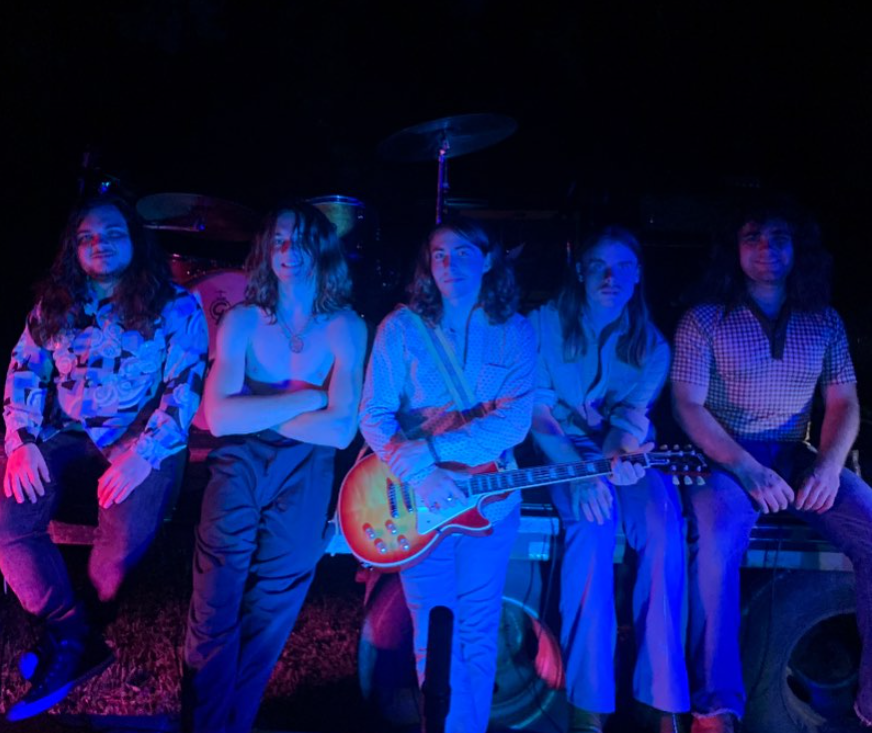 Fresh off their show-stopping performance at this year's Oktoberfest!
Rumboat Chili is an original, classic style rock band based out of New Hampshire. The band takes pride in its classic roots, harkening back to original, raw, rock and roll. With hard-hitting riffage to soulful melodies, Rumboat Chili's music is unique unto itself. Combining layers of Organ, Piano, dual Lead Guitars, tight rhythmic Bass, and powerful Drums, the band's music is driven by two distinct, smooth, and harmonizing lead Vocalists. Rumboat Chili is a collection of five individuals, musically influenced, driven, and inclined to create music from the heart and soul. Journey with us once again with our upcoming sophomore album. Release TBA.
8:30pm
DJ Joey Finnz
Joe Williams, AKA Joey Finnz, is a drummer, producer, engineer, and DJ. He's experienced in a myriad of musical styles, having performed as a musician and audio engineer for over 1,000 live events. His passion and knowledge of world music is evident in the track selections and vibes of his DJ performances.
On this night, Joey Finnz will be playing a mix of throwbacks, remixes, and Nu Disco dance music. Come get your groove on and dance into the night with us.
Saturday, October 28th
7:00pm
Jake Swamp and the Pine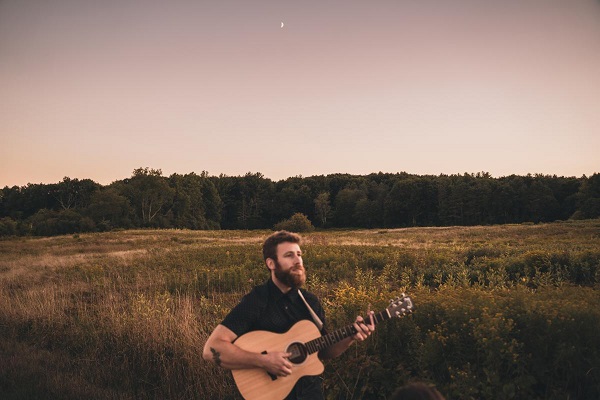 Behind the creative force of Jake Swamp and the Pine is Drew Zieff. JSATP has toured relentlessly since its formation in 2018 in the Greater Boston and New England region. Recent performances include Word Barn, Club Passim, Black Bear Americana Festival, Boston Music Awards Ceremony at Brighton Music Hall, Adam Ezra Ramble Festival, Parlor Room and more. At the end of 2022, JSATP released their debut album, Simpson and Banks, named after the cross streets in Somerville, MA where the band was formed. Within those cross streets, hours and hours of practice, laughing, writing, struggling with creating social content had been held. Jake Swamp and the Pine songs range from powerful acoustic anthems to knee-slapping hoedowns to slow and somber waltzes, drawing on diverse influences from the Americana, folk, singer-songwriter, bluegrass, and jam band traditions. With a collection of original songs and covers of artists, there's always something to stomp, clap, or holler along to. JSATP has been nominated four years in a row for the Boston Music Awards Americana Act of the Year, as well as New England Music Awards Americana Act of the Year.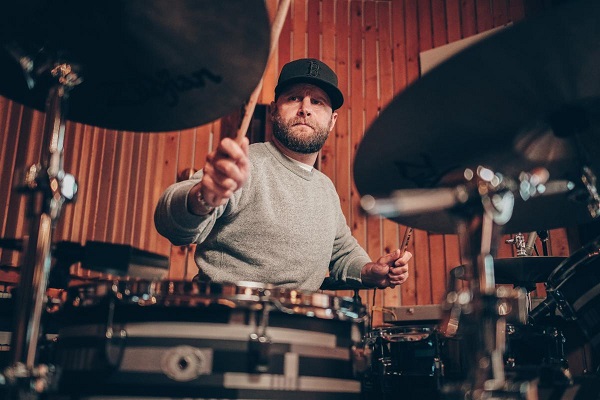 Special Guest Performer for Jake Swamp and the Pine, Jonathan Ulman is an internationally recognized Session Drummer / Percussionist, Music Producer, Clinician and Public Speaker from Boston, MA. He has been crowned "Session Musician of the Year" an unprecedented Six times (2016-2022) by the Boston Music Awards as well as nominated for "Best New Drummer 2016" by Rhythm Magazine (UK). Jonathan has been recording and touring with artists around the world for more than 20 years and is considered the area's most in demand drummer. Most recently Jonathan was invited to be the guest drummer on Late Night with Seth Meyers in the summer of 2022, and also works at Berklee College of Music in the Percussion Department.
8:30pm
Lumanyano Mzi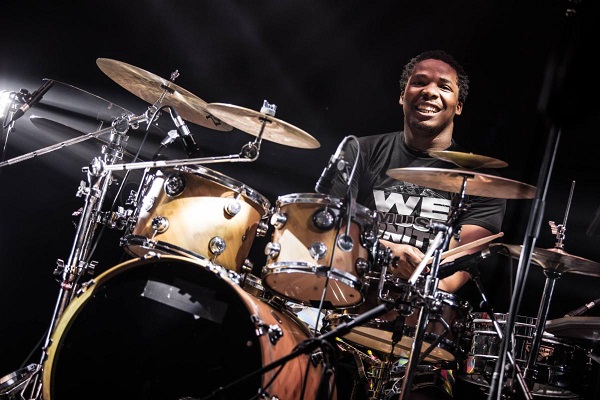 By the age of 14, Lumanyano Mzi was already a sought-after session musician in his hometown of Cape Town, South Africa, eventually pursuing a formal education in jazz performance at the prestigious South African College of Music. It was here that Lumanyano formed his award-winning band, The Unity Band, whose debut album "Fabric" earned them the Best-Newcomers in Jazz Award at the 2019 Mzanzi Jazz Awards.
With a wide range of musical experiences under his belt, including performances with an impressive list of local and international artists, Lumanyano's journey continues to evolve. Currently furthering his studies at Berklee College of Music in Boston, he remains a passionate and collaborative force in the world of music, always eager to explore new sounds and connect with fellow artists.
Special Halloween Events
Moonbox Productions and Arrow Street Arts
October 27th, 28th and 29th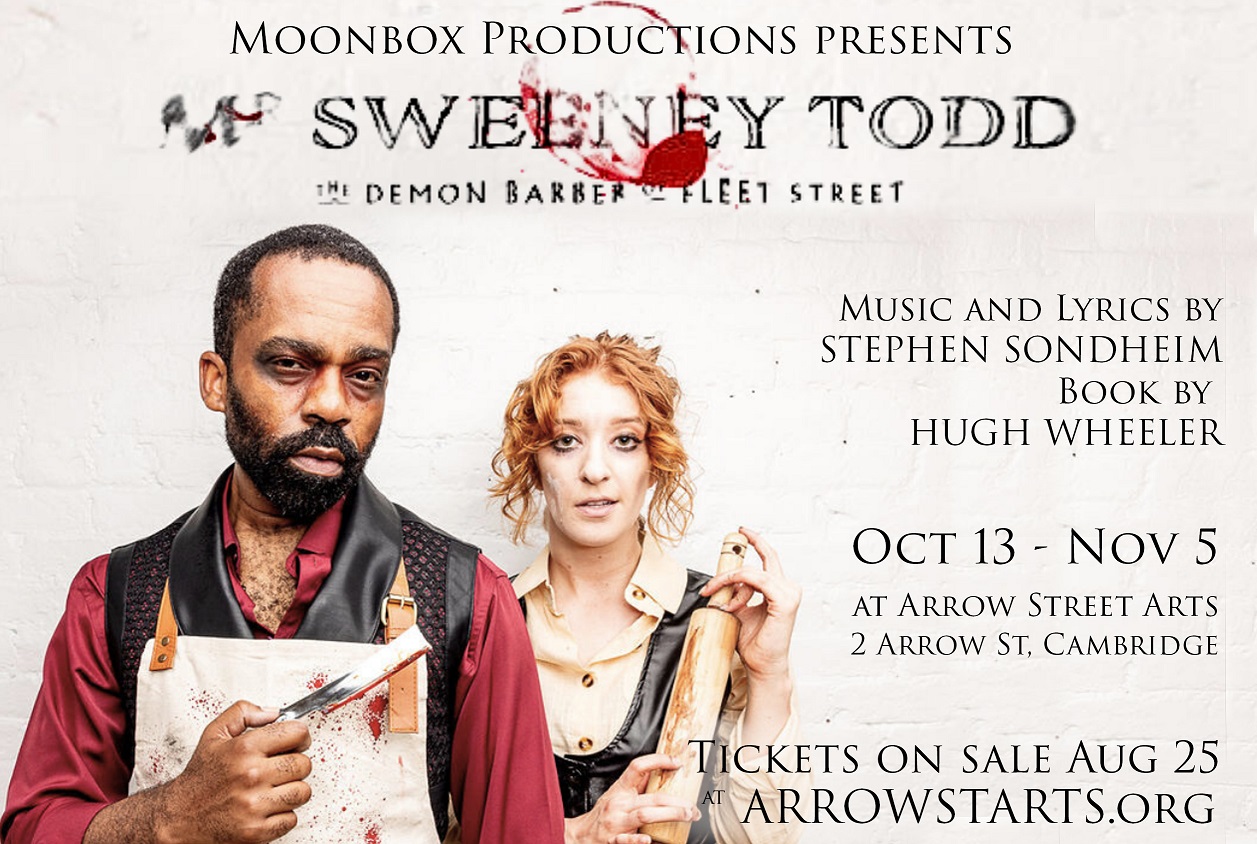 Check out these special beverages inspired by the
Sweeney Todd production!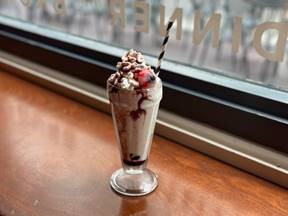 The Hourly Oyster House
"Mrs. Lovett's Pie Shake", an adult milkshake with vanilla soft serve, cherry pie filling, Bacardi rum, maraschino liquor.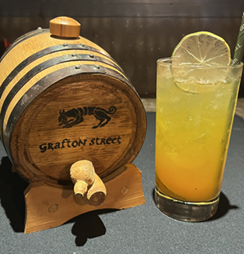 Grafton Street Pub & Grill
Grafton Street is delighted to welcome the cast and crew of Sweeney Todd to Harvard Square. For the duration of the tour, we will be offering $1 oysters Monday through Friday from 5-7pm. In addition, our bartenders have crafted a magnificent rum cocktail with a nod to the production, called the two-bit Bumbu.
Bonde Fine Wine
October 27th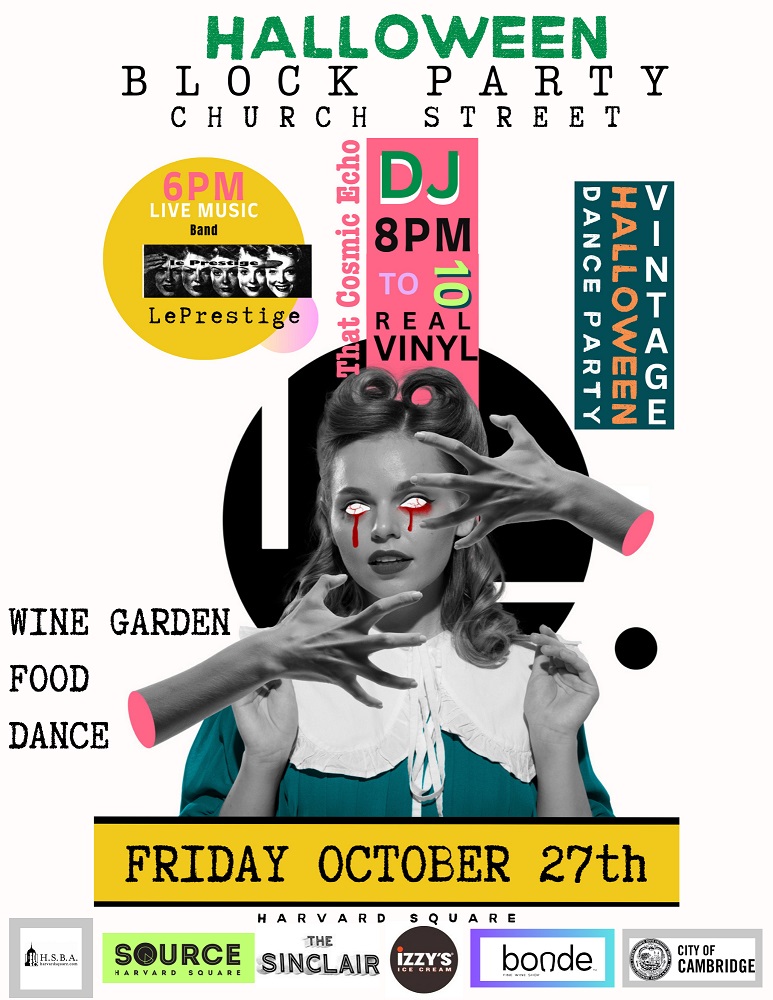 Bonde Fine Wine Shop presents
Church Street Halloween Block Party
Friday, October 27th
6:00pm – 10:00pm
Bonde Fine Wine Shop will host a wine garden as part of the Church Street Halloween Block Party, in collaboration with the Harvard Square Business Association, SOURCE Restaurants, The Sinclair, Lizzy's Ice Cream, and the City of Cambridge. The Block Party will take place on Friday, October 27th, 2023, from 6 pm to 10 pm, and is the fourth Church Street Block Party in four months. The street will be blocked off to traffic for the celebration from Palmer Street to Massachusetts Avenue. This Friday night party is vintage Halloween themed. Everyone is encouraged to come in costume and be ready to dance!
And…while you're on Church Street, the following businesses are open for your shopping/dining pleasure:
Rodney's Bookstore, The Dough Club, Gong Cha, Dunkin Donuts, Fjallraven, Swiss Watchmaker, MOTTO, Cambridge Artists' Cooperative, and Wholesome Fresh!
At the Bonde Wine Garden, Bertil Jean-Chronberg, Harvard Square's eminent sommelier and owner of Bonde Fine Wine Shop, will serve fabulous wines by the glass. The band Le Prestige will play grooves with funk, jazz, and reggae melodies from 6 pm to 8 pm, and from 8 pm to 10 pm That Cosmic Echo will DJ a set made for dancing. For more information, please visit their website www.bondewines.com.
Commonwealth Wine School
October 27th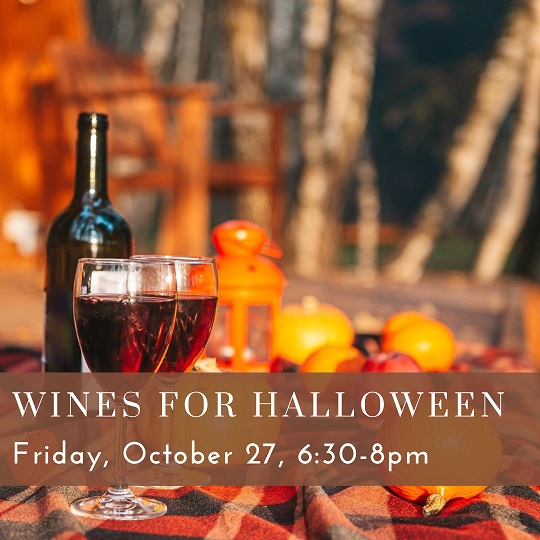 The Sinclair
October 27th – 28th
Cambridge Artists' Cooperative
October 28th
Grafton Street Pub & Grill
October 28th
There's a whole lot more!
Friday, October 27th
Saturday, October 28th
Sunday, October 29th
FINAL WEEKEND
Sunday, October 29th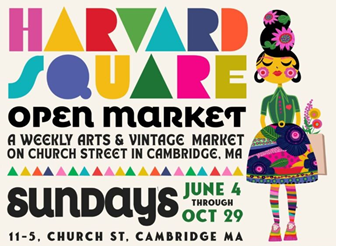 Join us for the final Open Market of the season!
Over 45 local artisans, makers, and vintage dealers will converge on Church Street from 11am – 5pm. This is a hidden gem waiting to be discovered! From unique art pieces to handcrafted treasures, there's something for everyone. Grab your friends, bring your shopping bags, and join us at the Harvard Square Open Market for a day of fun and supporting our talented local community.
Shoppers to the Square and the market will also find eclectic and robust dining, shopping and entertainment options on Church Street including, MOTTO, Bonde Fine Wine Shop, Swiss Watchmaker, Wholesome Fresh, Fjallraven, The Sinclair, Dunkin Donuts, Cambridge Artists Cooperative Gallery, Lizzy's Ice Cream, SOURCE Restaurants, Gong Cha and Taiyaki NYC x The Dough Club.
---
This event is brought to you by the Harvard Square Business Association, in partnership with the Cambridge Public Space Lab, an initiative of the City of Cambridge Community Development Department, that explores new ways to bring life to everyday public spaces. For full information about this event and all our events, visit: harvardsquare.com