Due to inclement weather this weekend, we are postponing the Illuminated Block Party until the following weekend. We look forward to seeing you on October 27th and 28th.
Updated information coming soon.
Two Nights! Friday, October 20th and Saturday, October 21st
Come Celebrate the Head of the Charles Regatta Weekend!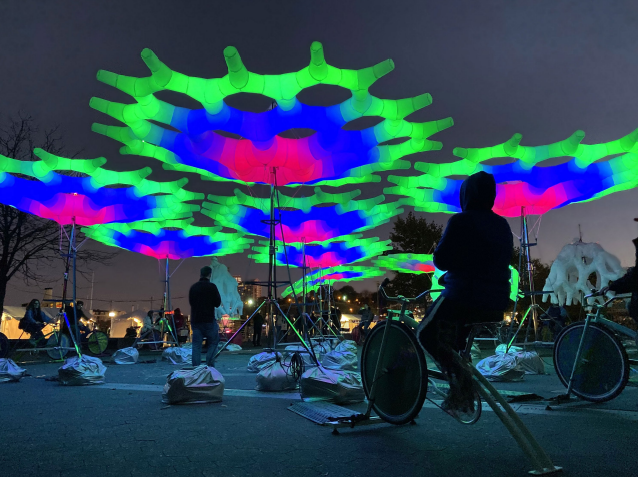 It's one of the most internationally beloved weekends in Harvard Square and this year it's getting even better! On Friday, October 20th and Saturday, October 21st, the Harvard Square Business Association, in partnership with the City of Cambridge, welcomes you to an Illuminated Block Party from 7pm to 10pm.
From Mount Auburn to Brattle Street, JFK Street will be transformed into a pedestrian-friendly walkway where beer gardens, great food and live music welcome friends from near and far.
Have a beer and some bites at the legendary Whitneys Beer Garden. Sip cocktails, savor a delicious meal and watch the festivities from the Russell House Tavern's charming patio overflowing with twinkle lights and flowers! Enjoy other restaurant options including Tasty Burger, Union Square Donuts, Life Alive, El Jefe's Taqueria, Las Palmas, LE'S, Chutney's, Starbucks and Subway.
This Illuminated Block Party will feature an interactive art installation by Pneuhaus, that invites visitors to power their own experience with bike-driven generators. As participants pedal, they collectively transform a neon-colored grove of sculptural trees. These inflatable forms change color and contours continuously in time with the momentum of the bikers. Racing together, the field of plant-like pieces will inflate, deflate, illuminate, and darken.
JFK Street will radiate in an awe-inspiring and immersive installation by ILLUMINUS who will showcase a public art experience reflecting off the facades of our historic and iconic buildings.
This event is free and open to the public. All are welcome to join this family-friendly celebration. Our entertainment schedule is as follows:
Friday, October 20th
7:00pm – 8:30pm
Rumboat Chili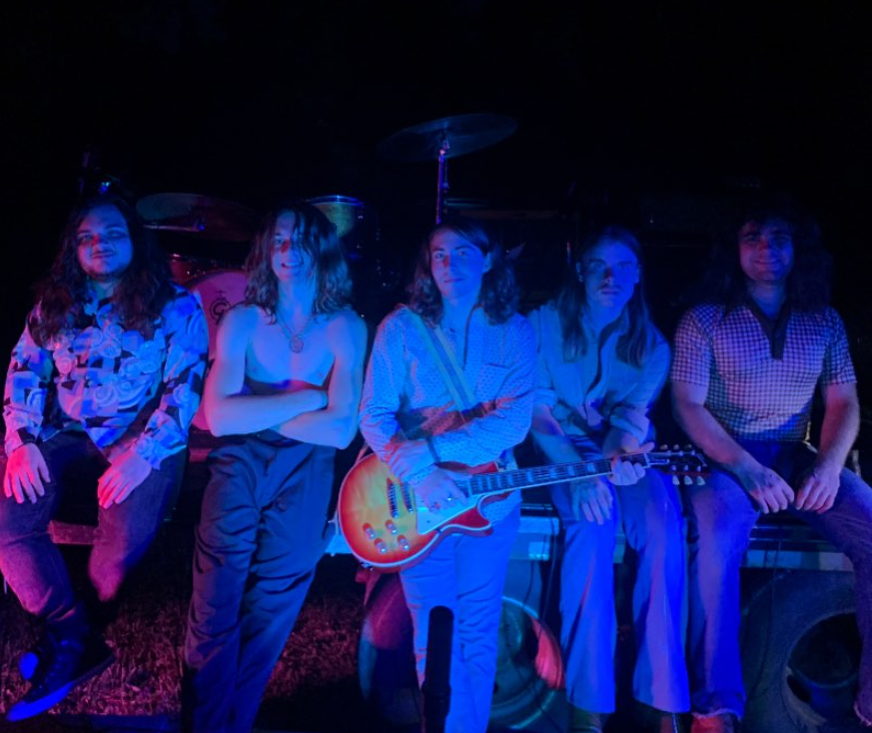 Fresh off their show-stopping performance at this year's Oktoberfest!
Rumboat Chili is an original, classic style rock band based out of New Hampshire. The band takes pride in its classic roots, harkening back to original, raw, rock and roll. With hard-hitting riffage to soulful melodies, Rumboat Chili's music is unique unto itself. Combining layers of Organ, Piano, dual Lead Guitars, tight rhythmic Bass, and powerful Drums, the band's music is driven by two distinct, smooth, and harmonizing lead Vocalists. Rumboat Chili is a collection of five individuals, musically influenced, driven, and inclined to create music from the heart and soul. Journey with us once again with our upcoming sophomore album. Release TBA.
8:30pm- 10:00pm
Lila Wilde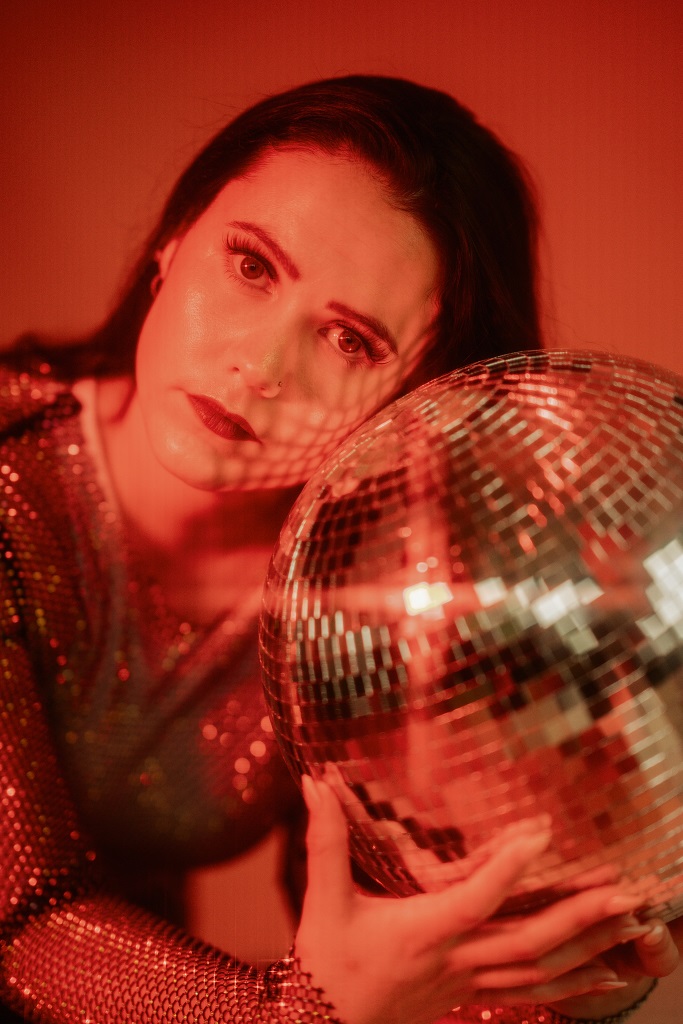 Lila Wilde is disco's hot younger sister. After graduating from Harvard, Lila began making waves in the nu-disco/pop scene. Her goal is to revive the funk, energy and vocal-driven music of the past with her own modern twist. But really, it's just to make you dance.
With an unwavering commitment to funky bass licks and four-on-the-floor rhythms, Lila and her band aim to honor the traditions of soul music while pushing the boundaries. Her debut EP is releasing gradually, with one track unveiled each month. You can stream her music on any major platform.
Billed as "Disco's hot younger sister", Lila will bring her smooth vocals and hypnotic dance beats to the street!
Saturday, October 21st
7:00pm – 8:00pm
School of Rock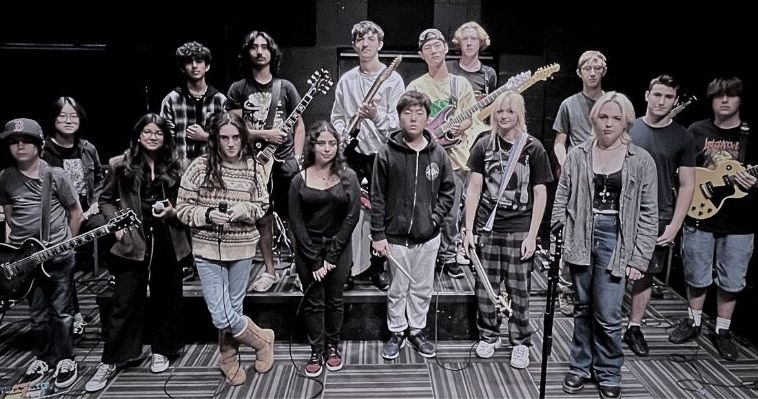 School of Rock Watertown's House Band is an audition-based program for the advanced students at the school. The program provides professional development with performance opportunities locally, nationally and internationally, including guest spots at Summerfest (Milwaukee, WI) and Rock in Rio Lisboa (Lisbon, Portugal). Their shows feature a mix of your favorite songs from classic rock and metal to Motown, soul and pop.
8:30pm – 10:00pm –
DJ Joey Finnz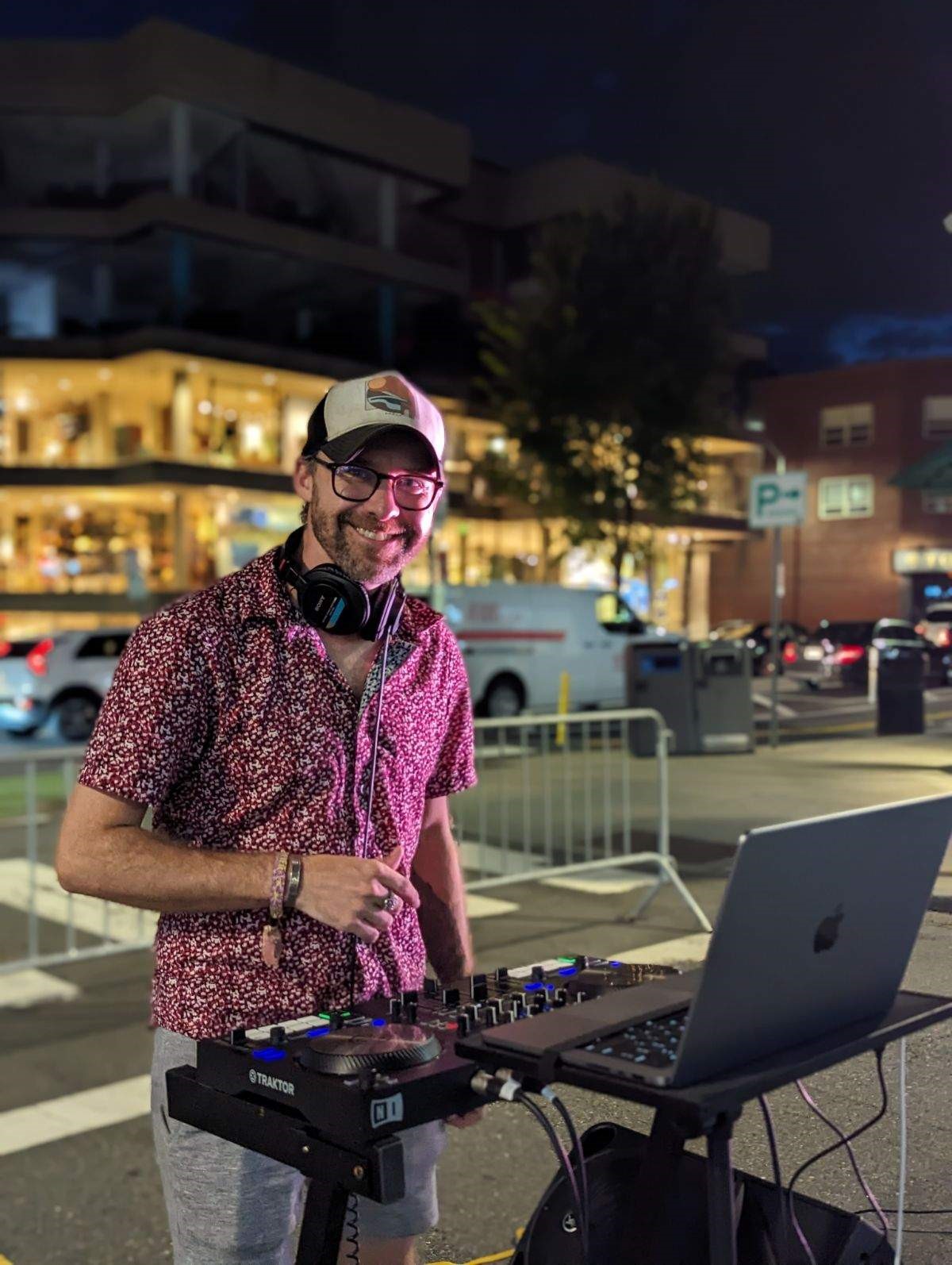 Joe Williams AKA Joey Finnz is a drummer, producer, engineer, and DJ. He's experienced in a myriad of musical styles, having performed as a musician and audio engineer for over 1,000 live events. His passion and knowledge of world music is evident in the track selections and vibes of his DJ performances.
On this night, Joey Finnz will be playing a mix of throwbacks, remixes, and Nu Disco dance music. Come get your groove on and dance into the night with us
October 20th – 22nd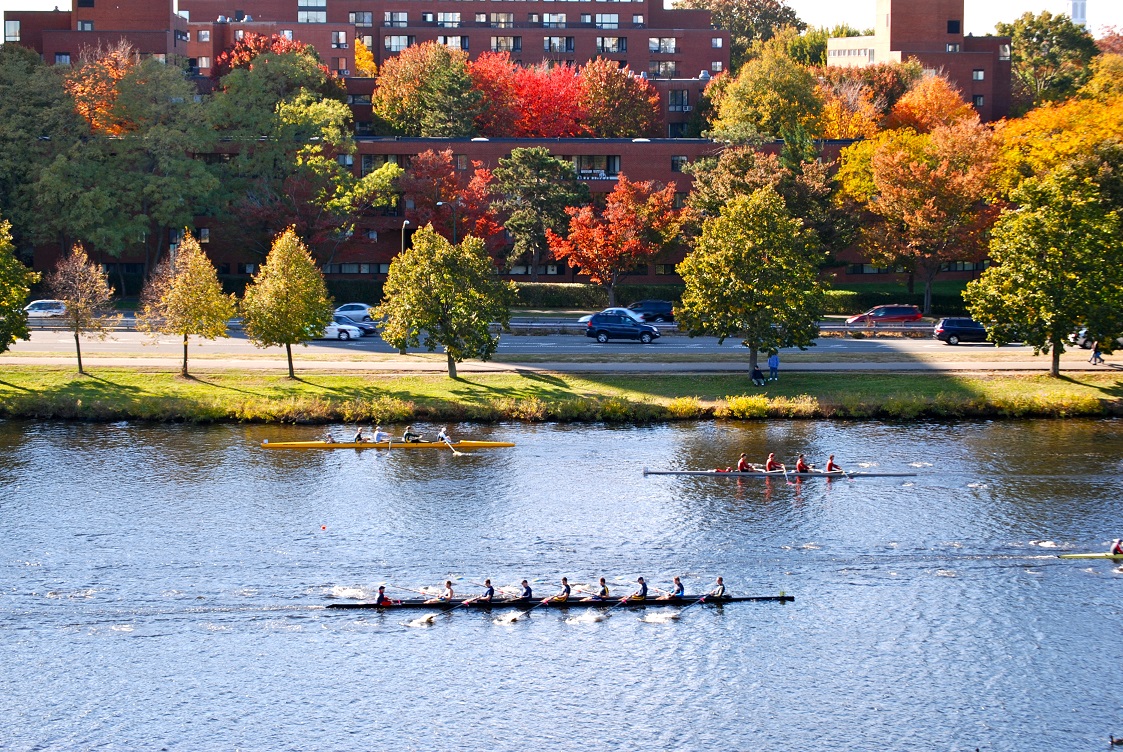 Since its inception in 1965, The Head of The Charles Regatta has attracted hundreds of thousands of rowers to the banks of the Charles River.
Every year athletes from around the world gather for the chance to leave their mark on the Charles. A three-mile race upstream on a river full of bends and bridges promises to keep family, friends and spectators cheering from start to finish.
There's a whole lot more!
Free Outdoor Movie Night in Harvard Square
Friday, October 20th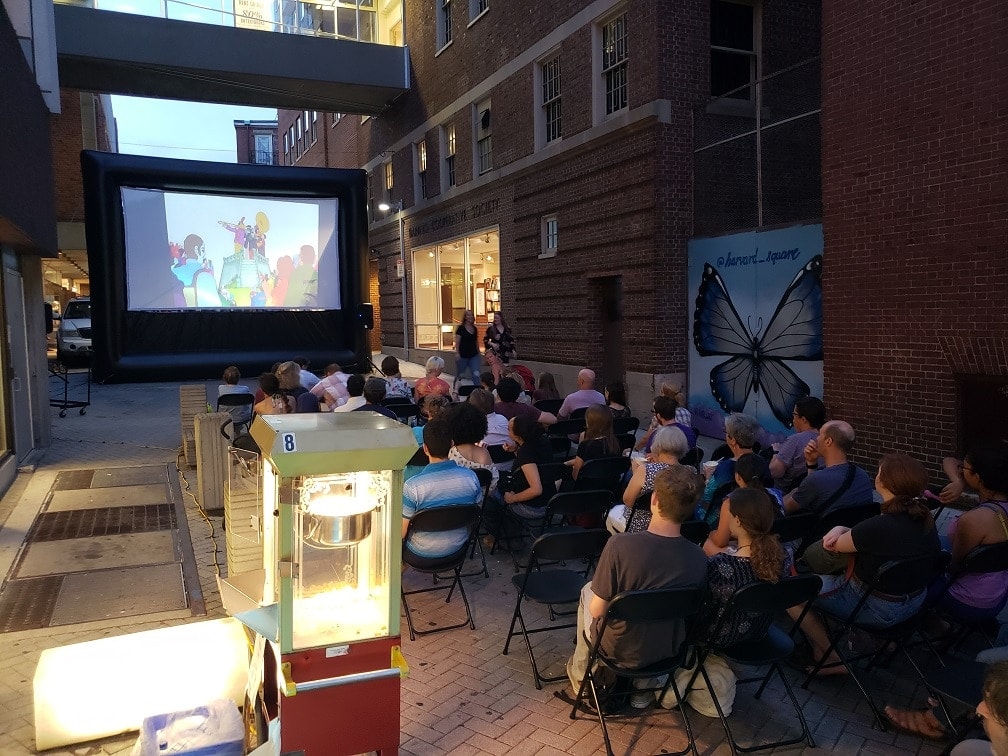 The Harvard Square Business Association, in partnership with the Harvard COOP, invites you to a free outdoor movie screening under the stars on Palmer Street, Friday, October 20th at 7pm. Feel free to BYOB (bring your own blanket) and snacks – we'll have chairs and freshly popped popcorn!
The film will screen at 7pm. We can't divulge the title, but here's a hint!
When his family takes off for holiday, an eight-year-old troublemaker, mistakenly left behind defends his home against burglars on Christmas eve! This nostalgic comedy keeps us laughing out loud 30 years later. Enjoy the movie, ya' filthy animal!
Sunday, October 22nd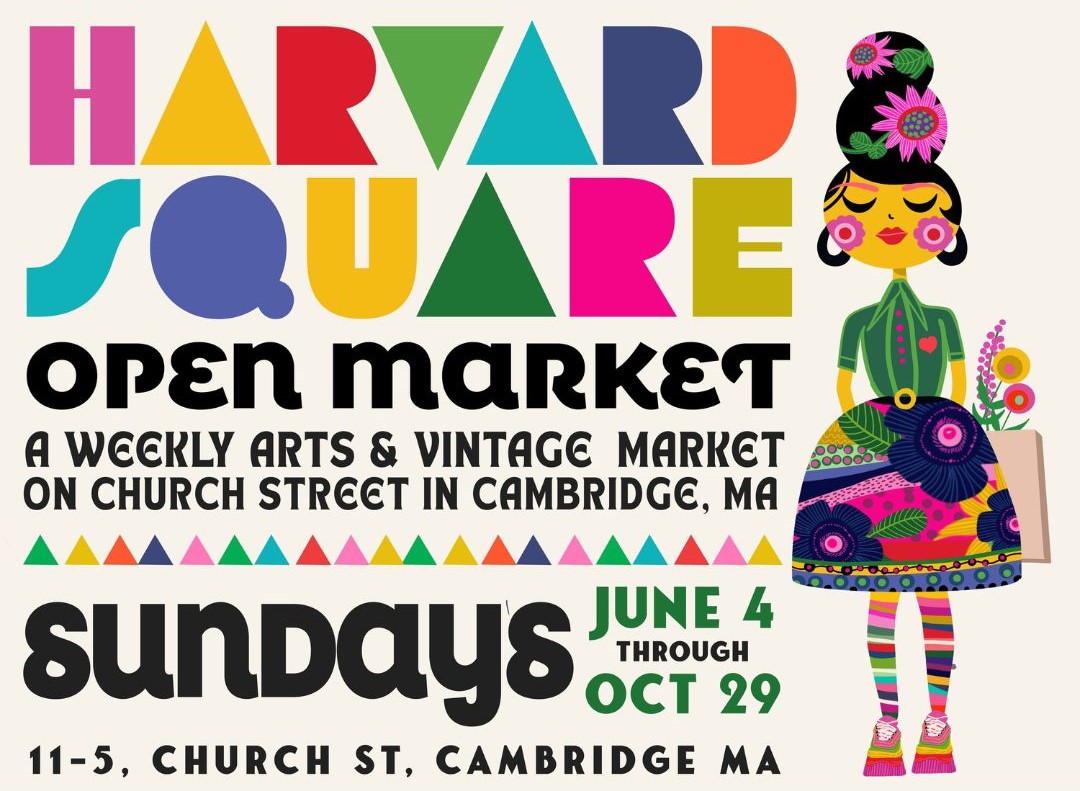 On Sundays until October 29th over 45 local artisans, makers, and vintage dealers will converge on Church Street from 11am – 5pm. This is a hidden gem waiting to be discovered! From unique art pieces to handcrafted treasures, there's something for everyone. Grab your friends, bring your shopping bags, and join us at the Harvard Square Open Market for a day of fun and supporting our talented local community.
Shoppers to the Square and the market will also find eclectic and robust dining, shopping and entertainment options on Church Street including, MOTTO, Bonde Fine Wine Shop, Swiss Watchmaker, Wholesome Fresh, Fjallraven, the Sinclair, Dunkin Donuts, Cambridge Artists Cooperative Gallery, Lizzy's Ice Cream, SOURCE Restaurants, Gong Cha, Taiyaki NYC x The Dough Club and the Christian Science Reading Room.
Friday, October 20th
Saturday, October 21st
Sunday, October 22nd