October 29th, 30th and 31st
There's something for everyone! Concerts! Scary performances! Haunting stories! Fun tricks and delicious treats!
Actors' Shakespeare Project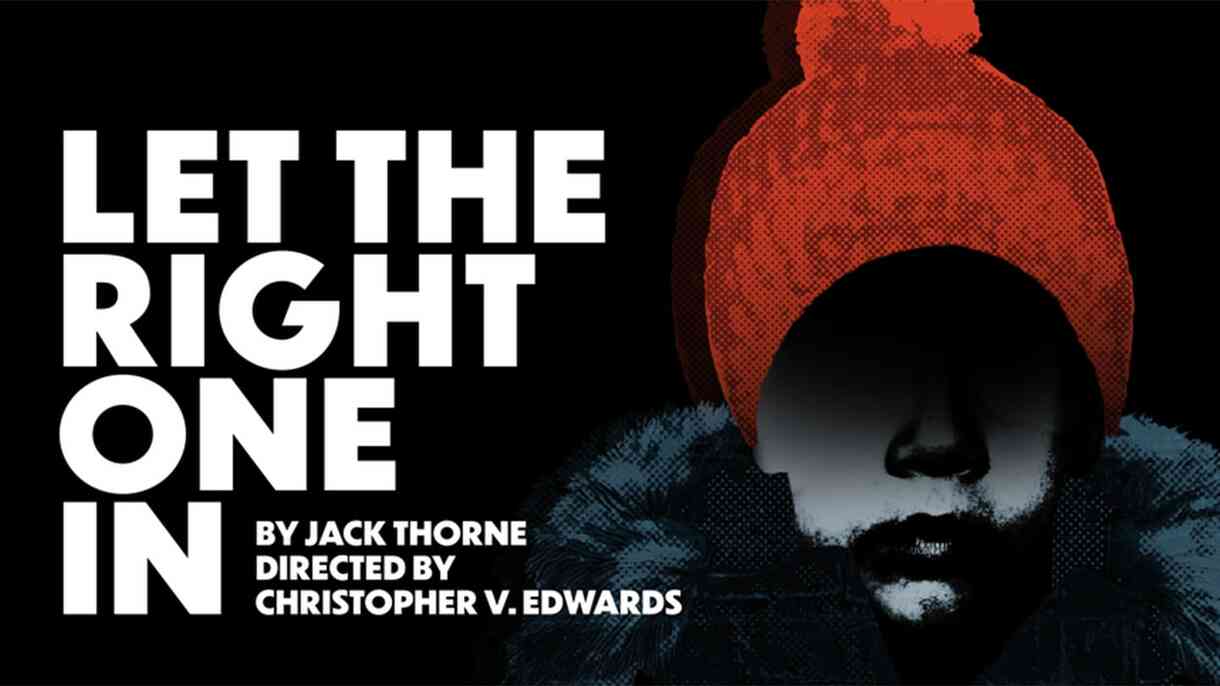 Vampires, romance, morse code, serial killers, and lots and lots of blood… Actors' Shakespeare Project's Let the Right One In has all the ingredients needed for a perfect Halloween night out! Use promo code SPOOKY50 for Buy-One-Get-One free tickets to this Halloween's creepiest and coolest show. Learn more about this production here.
Actors' Shakespeare Project, 617-241-2200
Blackbird Doughnuts
Halloween themed doughnuts all weekend Saturday – Monday. Also available are halloween 6 packs, a cake, and mini doughnuts for purchase online with 24 hour notice.
Blackbird Doughnuts,1350 Mass. Ave., (617) 482-9000
Bob Slate Stationer
Welcome the Fall Holiday season with beautiful & festive greeting cards, stationery and gift wrap from Bob Slate Stationery. Get ready for 2023 with a new planner, now in stock. New holiday gift items are arriving daily, so keep stopping by to see what is new!
Bob Slate, 30 Brattle Street, (617) 547-1230
Commonwealth Wine School
The Smell of Fear: Scary Wine & Cheeses
$100.00
Friday, October 28, 6:30-8pm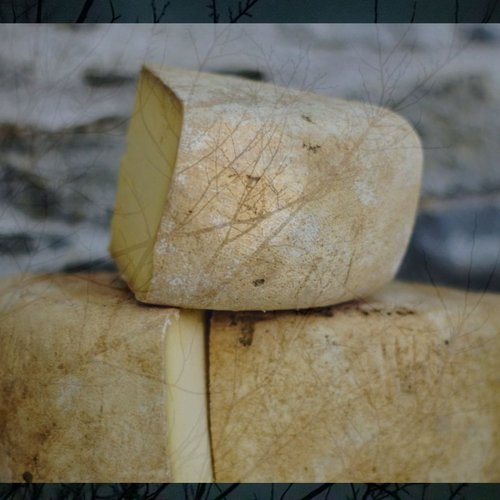 Do you like heady, intense flavors? Are you always looking for the stinkiest cheese and the boldest wine? Does the thought of an evil blue cheese make you laugh? Then you might (might!) have what it takes to survive this terrifying hellscape of taste and smell.
Join wine & cheese educator (and emcee of culinary pain) Adam Centamore for an evening testing your mettle as you explore cheese and wine's darker side. You'll sample an array of soul-crushing, intense cheeses paired with wines that are every bit as scary. We're talking about washed-rind monsters, blue-veined devils, and everything in between.
It's no holds barred. Anything goes – nothing is safe. Are you ready to conquer your fears?
**We will make every effort to accommodate food allergies and/or dietary restrictions, but, due to the fact that we work with small producers from around the globe, we are unable to guarantee or protect from cross contamination**
Instructor: Adam Centamore
Commonwealth Wine School, 35 Dunster St. (617) 575-2451
Harvard Art Museums
Thursday, October 27, 5 to 9pm. Harvard Art Museums at Night
Free and open to the public
We're celebrating Halloween by highlighting Dragon's Blood from the museums' famed Forbes Pigment Collection! Come dressed in your best macabre red and enjoy fright-themed activities for a chance to win a prize, mingle in the Calderwood Courtyard, and kick back with friends to the (eerily) smooth sounds of DJ C-Zone. The featured local vendor is Castle Island Brewing Company.
Sunday, October 30, 2 to 5pm. Screens for Teens: Train to Busan
Free and open to the public.
As Halloween gets closer, watch this popular zombie thriller set on a bullet train in South Korea.
Harvard Art Museums, 32 Quincy Street, (617) 495-9400
Harvard Common Spaces
Enjoy a spooky movie in Smith Campus Center!
NOPE. Rated R.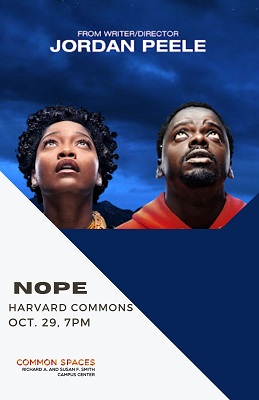 Two siblings who run a California horse ranch discover something wonderful and sinister in the skies above, and the owner of an adjacent theme park tries to profit from the mysterious, otherworldly phenomenon.
Harvard Square Open Market
J.P. Licks
October 31st
Stop by the J.P. Licks Harvard Square wearing a costume and receive a coupon for a free kiddie ice cream! (while supplies last). The Harvard Square store will be open 9am – 11pm.
J.P. Licks, 1312 Mass. Ave. (617) 491-1001
Longfellow House-Washington's Headquarters National Historic Site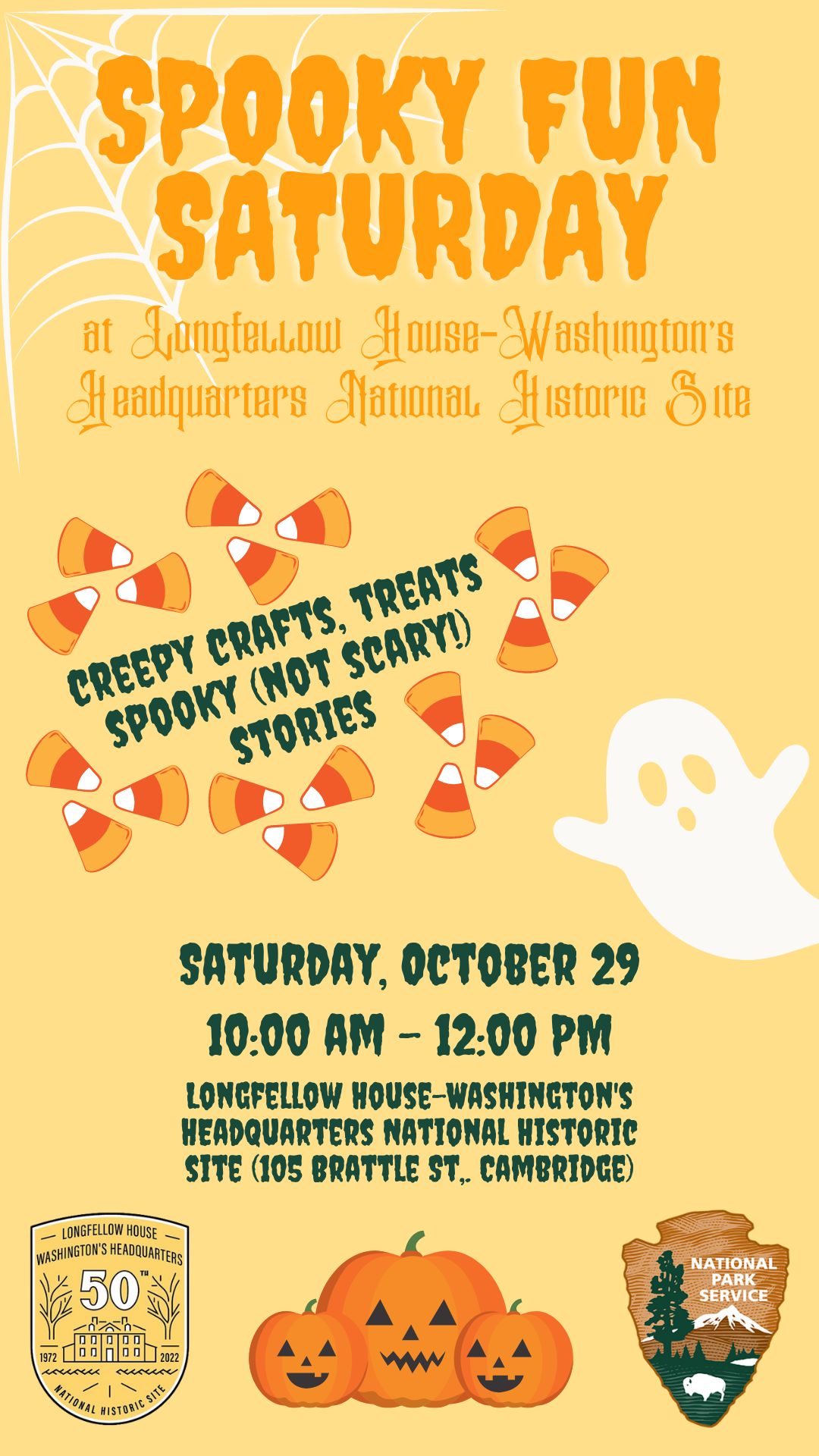 Off the Beaten Path Food Tours
October 28 and 29 – Harvard Square Chocolate Tour – COME IN COSTUME!
Calling all chocoholics! Let us romance your senses on a Harvard Square, Cambridge Chocolate Tour! Ready to park your cah in Hahvahd and have some fun? This tour is mostly outdoors!
Join us for a delectable adventure through historical Harvard Square where you'll hear interesting stories about the area, learn fun facts about chocolate, and sample the best chocolate treats around from hidden gems around the city. Book Now!
Off the Beaten Path Food Tours
Origins
10/27-10/31
Spooky Special! 30% off for all Employees in and around Harvard Square plus a Free Full-sized ginzing face wash with a $55+ purchase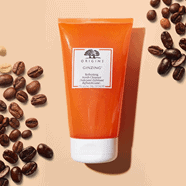 Origins, 8 Brattle Street, (617) 868-8090
Passim
Monday, October 31st at 8pm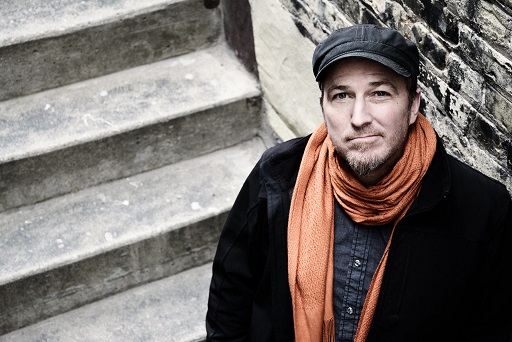 Singer-songwriter Peter Mulvey will host The All Hallows' Eve Costume Party at Club Passim. The annual Halloween tradition, which is part of Mulvey's 'Lamplighter Sessions' concert series will, feature tricks, treats, songs, and stories from Peter Mulvey, Maeve Gilchrist, Tim Gearan, Jenna Moynihan, Rich Hinman, and Barry Rothman. Tickets are $25 ($23 for members) and are available at www.passim.org, by calling 617-492-7679 (9:30 AM – 5:00 PM, Monday – Friday) or visiting the Club Passim box office sixty minutes before the show begins
Passim, 47 Palmer St. (617) 492-7679
Peabody Museum of Archaeology & Ethnology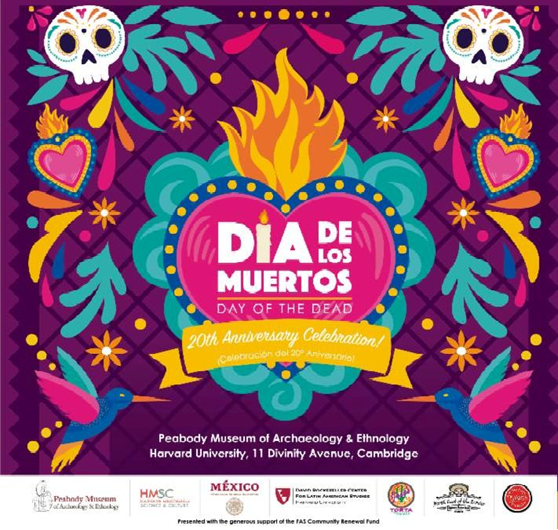 Special In-Person Event
Day of the Dead Family Fiesta
Saturday, October 29, 1:00–4:00 pm
Peabody Museum of Archaeology & Ethnology 20th Anniversary Celebration!
Leer en español
Learn more about this joyful holiday, a national symbol of Mexico shared with the world. The annual tradition of building ofrendas—altars with photos, favorite foods, and memorabilia of the departed—encourages visits by the souls, and is an occasion to honor and celebrate the lives of the departed. Enjoy three floors of activities for the young and young-at-heart including crafts, scent stations, traditional decorations, Nahuatl stories, decorating a sugar skull (extra $7 fee), painting demonstrations, folk dances, and two live music performances. Outside the museum, visitors can purchase Mexican hot chocolate, café de olla, pan de muerto (sweet bread), and tamales from Jose's Torta Mexicana. Mexican food trucks Tenoch and North East of the Border will also offer delicious tortas and tacos for sale.
Event activities are free with regular museum admission.
Free parking at the 52 Oxford Street Garage.
Peabody Museum of Archaeology & Ethnology, 11 Divinity Ave, (617) 496-1027
Playa Bowls
"Trick or Treat" giveaway at Playa Bowls on Halloween day, giving away a treat bag with one of our Fall Specials Pumpkin Protein bites.
Playa Bowls, 71 Mt. Auburn St. (617) 714-5321
Shays Pub and Wine Bar
Halloween themed bar all weekend at Shays, culminating with a party on Halloween with themed drinks and prizes for best costumes at 11 pm.
Shays, 58 JFK Street, (617) 864-9161