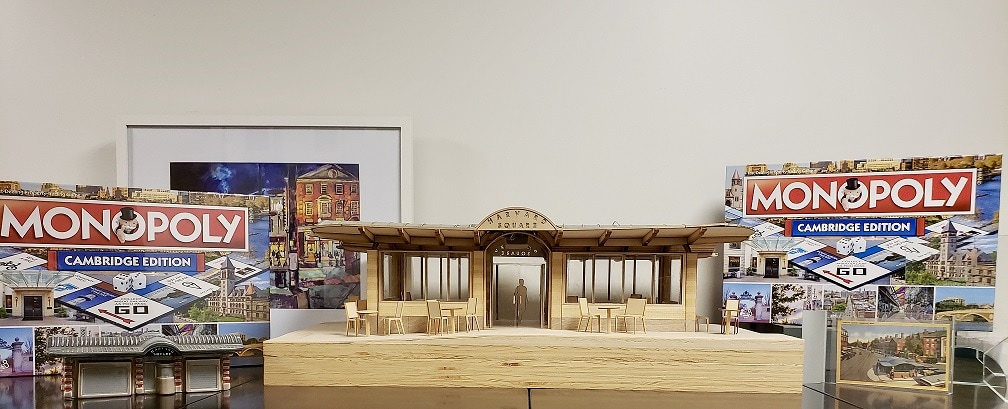 Dear Friends,
Happy Friday the 13th!
We are so excited to announce that the Cambridge Edition of Monopoly was released today! This is a long-anticipated event for us. As far back as last January we began organizing the celebration of this release with plans that included dozens of Monopoly games being played on the streets, sidewalks and plazas of Harvard Square with food, music, beer gardens and a grand prize winner. That was of course, prior to COVID.
Instead…we will celebrate this pre-holiday event with a fiercely competitive game of Monopoly with a showdown between two well-known and beloved Harvard Square mavens Mary Catherine Deibel and Rachael Solem. The ladies will be equipped with Facemasks and hand sanitizer…and despite their trash-talking for days, will be fortified with a very proper afternoon sherry or fine port.
Mary Catherine is the former owner of UpStairs at the Pudding and UpStairs on the Square. She is currently the Director of Development at the Cambridge Center for Adult Education. Rachael is the Owner and Manager of Irving House at Harvard. We have it on good authority that Rachael will be playing with the top hat and Mary Catherine choose the thimble.
We will be live streaming this event direct from The Charles Hotel. Our gracious host, Alex Attia, General Manager at The Charles is providing a beautiful setting for this Monopoly challenge. Please join us via Facebook at @harvardsq as these ladies (who by the way, have been trash-talking for days) vie to purchase iconic Cambridge sites such as, the Longfellow House, the Mount Auburn Cemetery and Kendall Square!
Looking forward to you tuning at 3:00 p.m.
Denise Jillson
Executive Director
Harvard Square Business Association