Virtual Cocktail Hour at Grendel's Den
August 19, 2020 @ 5:00 pm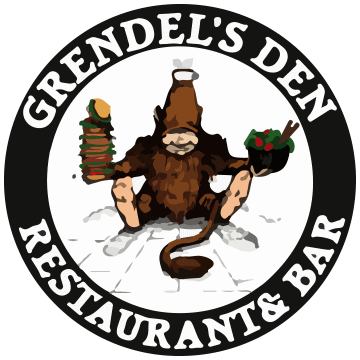 Grendel's Den is excited to bring our bartop to your laptop at weekly Live with Grendel's Cocktail Hour, a virtual bar scene every Wednesday at 5 pm.
Hosted by Grendel's Den owner Kari Kuelzer who will be joined by regular guests from the Cambridge community.
Kari explains "we want to revive this experience of Grendel's bar scene which went far beyond beer and Buffalo wings. What we're all missing during quarantine is the ability to just show up after work with a few friends, or by yourself and find a place to interact, get into interesting conversations, and meet new people, without having to go through some dating app or making big social commitments". Weekly featured guests chat with Kari and answer questions for approximately 15 – 20 minutes, and then the meeting opens up to just hanging out and chatting with friends, acquaintances or people new to you, all monitored and hosted by your familiar cozy Denizens. "We have some recurring guests and themes,like "Old School" with Daniel Berger Jones, monthly science topics, and arts and culture guests. The themes are designed to give you a chance to drop in to a place where you can be sure you'll find interesting people talking about cool stuff" as many people used to do at Grendel's Den.
Anyone wishing to attend can register for free access to the event's personal Zoom meeting ID at by filling in this form. Grendel's Den Restaurant is open 7 days a week from 11 am to 11 pm for patio dining and take-out food and drinks, including mixed drinks to-go and bottled cocktails to-go, meaning you can pick up a Kanye's Workout Plan or Dark 'n' Stormy, some wings or nachos, and enjoy the at your desk or kitchen table along with your friends and ours.
Please Support Our Website Sponsors.
Thank you!