"ten minutes worth of sand…," Exhibition
October 31

-

December 1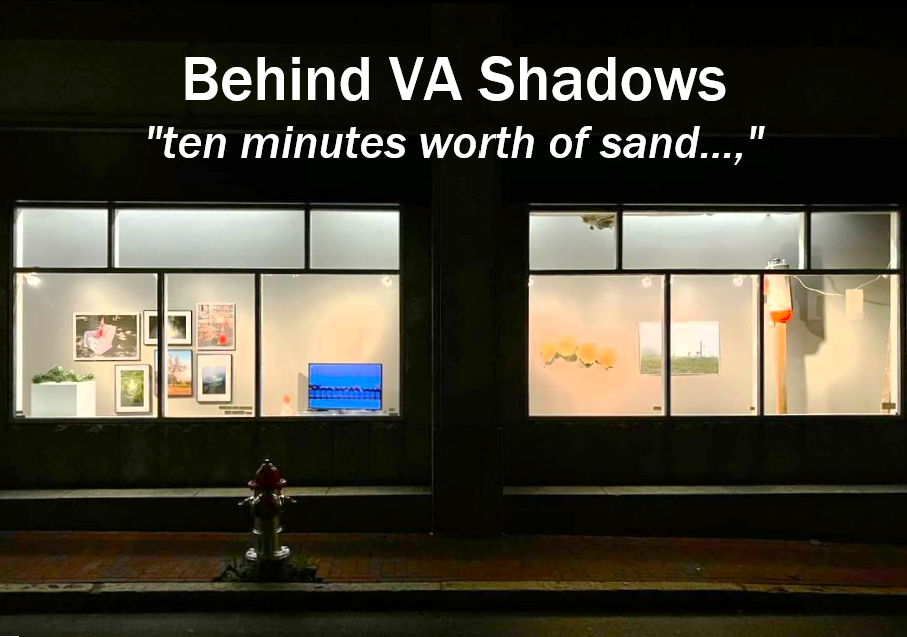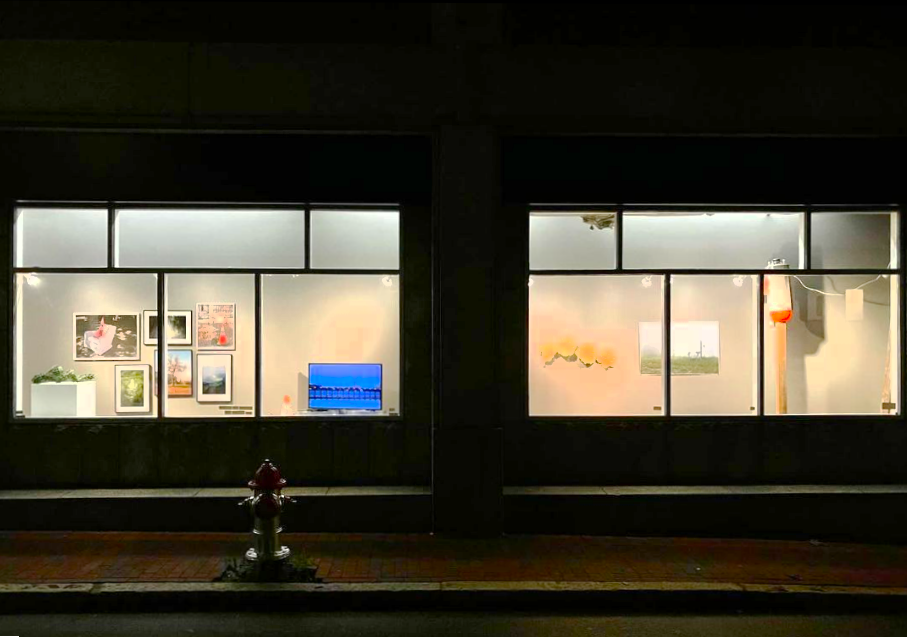 The Harvard Square Business Association, in partnership with Intercontinental Management, is pleased to present "ten minutes worth of sand…," the new exhibit at the 25/8 artspace project located at 2 Linden Street in Harvard Square.
Presented by Behind VA Shadows and curated by Yolanda He Yang, "ten minutes worth of sand…," will be on view from October 31 to December 1, 2023. Guest curated by Shelby Feltoon, the exhibition features works by artists Patrick Brennan, Qianyue Chen, Liam Coughlin, Juliet Degree, Mariana Rey, Noelle Stillman, Jarrod White, and Marjorie Williams. Through a wide range of media including photography, sculpture, video, and installation, "ten minutes worth of sand…" illuminates a vast array of possibilities and responses toward the passing of time.
The exhibition concept derives from Feltoon's daily experience working as a preschool teacher: how children experience time through a timer, such as an hourglass, encourages her to contemplate on the quantification of time and how to visualize its uncountability as it moves around us. Such an instinctive way of perceiving time echoes the curator's fascination over the themes of time and memory in her own artistic practice. In her open call, the artist-curator asked, "How do we quantify time when it feels so uncountable? How do we grapple with the consistency of time when our brains and bodies feel it differently?"
Interestingly, Feltoon's curation presents two seemingly opposing consequences of time: artists such as Chen, Stillman, and Williams capture static moments frozen in time with their lenses, whereas Brennan, Degree, Coughlin, and Rey compose with motion and piece together snapshots of time. White's time-based video work "Birds of Paradise" (2016-2019), as Feltoon interprets, serves as a passage mediating between the two forces: the fixated video frame flows through an extended period of time, yet nothing really happens in this duration. Stillness and movement emerge as a pair of central responses to the curator's prompt.
"ten minutes worth of sand…" allows further nuances to unfold throughout the narrow exhibition space. Within the temporary permanence captured in photographs such as "Impression" (2023), "Temporal Resilience III" (2022), and "Space #16" (2023), a lack of human traces is complemented by an underlying gaze positioned by the artists, evoking a sense of deja vu. "Polyethylene Python" (2020) and "Bleeding Hearts" (2020) in turn amplify the multiplicity, merging many frames into one. The installation works "Con el tiempo (Overtime)" (2023) and "untitled (expanded measure)" (2023), manifesting changes in time through light, shadow, and sound, introduces an interactive component to the gallery space.
Presenting this group exhibition that invites reflection on the passing of time, Behind VA Shadows wants to acknowledge the anger, pain, and grief around the ongoing crisis of Israel and Palestine. Behind VA Shadows continues to hold space for solidarity and foster kindness, healing, and support.
With this group exhibition, Behind VA Shadows launches its first edition of the Guest Curator Program at the 25/8 artspace. Operating like the regular "Call for Solo Exhibit Proposals," the Guest Curator Program will be open to all who have worked at museums and encourage artists from different disciplines to experiment with curatorial practice. Behind VA Shadows welcomes all previous and current museum workers to submit their proposals through the ongoing open call.
For more information, please contact: vashadowshow@gmail.com
Behind VA Shadows (@behindvashadows) • Instagram photos and videos
Please Support Our Website Sponsors.
Thank you!