Songs of Springtime ft. the Saint Paul's Choir of Men and Boys
May 28, 2021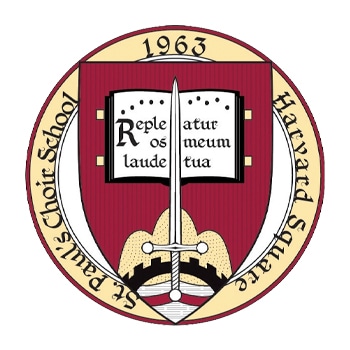 Join the Saint Paul's Choir of Men and Boys, bass-baritone soloist Jonathan Woody, organist Maks Adach and conductor James Kennerley for an uplifting concert of choral music that celebrates the joys of spring and the Marian month. Be thrilled by the angelic sounds of the choristers performing a diverse program of music, recorded in the sublime acoustic of Saint Paul's Church.
This performance will be available to purchase and watch on May 28, 2021. 
The concert opens with the grand, stirring, melody-filled anthem, Hear my words, ye people by English composer, Charles H H Parry. It was composed and published in 1893 as a commission for the Salisbury Diocesan Choral Association and was first performed in the Cathedral on May 10, 1894.The work features sections for double choir, a rousing organ accompaniment, as well as a section showcasing the boy choristers. It concludes with the hymn tune, O praise ye the Lord. 
This is followed by a selection of music in dedication to the Virgin Mary. It includes pieces drawn from the great Mexican tradition of choral music, including the North American premier of a villancico by 18th-century composer Manuel de Zumaya. As part of our ongoing commitment to diversity, equality, and equity, we will also include works by the celebrated Irish composer, Elizabeth McConchy and Black American composer, R. Nathaniel Dett. The concert concludes with the Eastertide song cycle, Five Mystical Songs by Ralph Vaughan Williams to poetry by George Herbert. The work features a baritone soloist, choir, and a rousing organ accompaniment. We are joined by acclaimed New York City-based bass-baritone, Jonathan Woody, who recently performed a solo concert with Boston's Handel and Haydn Society. The final movement, Let all the world in every corner sing, is sure to raise the roof!
Repertoire:
Charles Hubert Hastings Parry (1848-1918): Hear my words, ye people

Marian set:
— Francisco López Capillas (1614-1674) : Alleluia, dic nobis, Maria 
— Manuel du Zumaya  (c. 1678-1755) : Quien es aquella (Villancico for the Feast of Our Lady of Guadaloupe)
— Josef Rheinberger (1839–1901): Ave Maria 
— Elizabeth Maconchy (1907–1994): There is no rose of such virtue 
— R. Nathaniel Dett (1882–1943): Ave Maria 
— Ralph Vaughan Williams (1872–1958): Five Mystical Songs
Performers:
The Saint Paul's Choir of Men and Boys
Jonathan Woody, bass-baritone soloist
Maks Adach, organ
James Kennerley, conductor
Please Support Our Website Sponsors.
Thank you!