Samantha Fields at The Cambridge Art Association
January 29, 2020 @ 6:30 pm

-

9:00 pm

| $75 – $90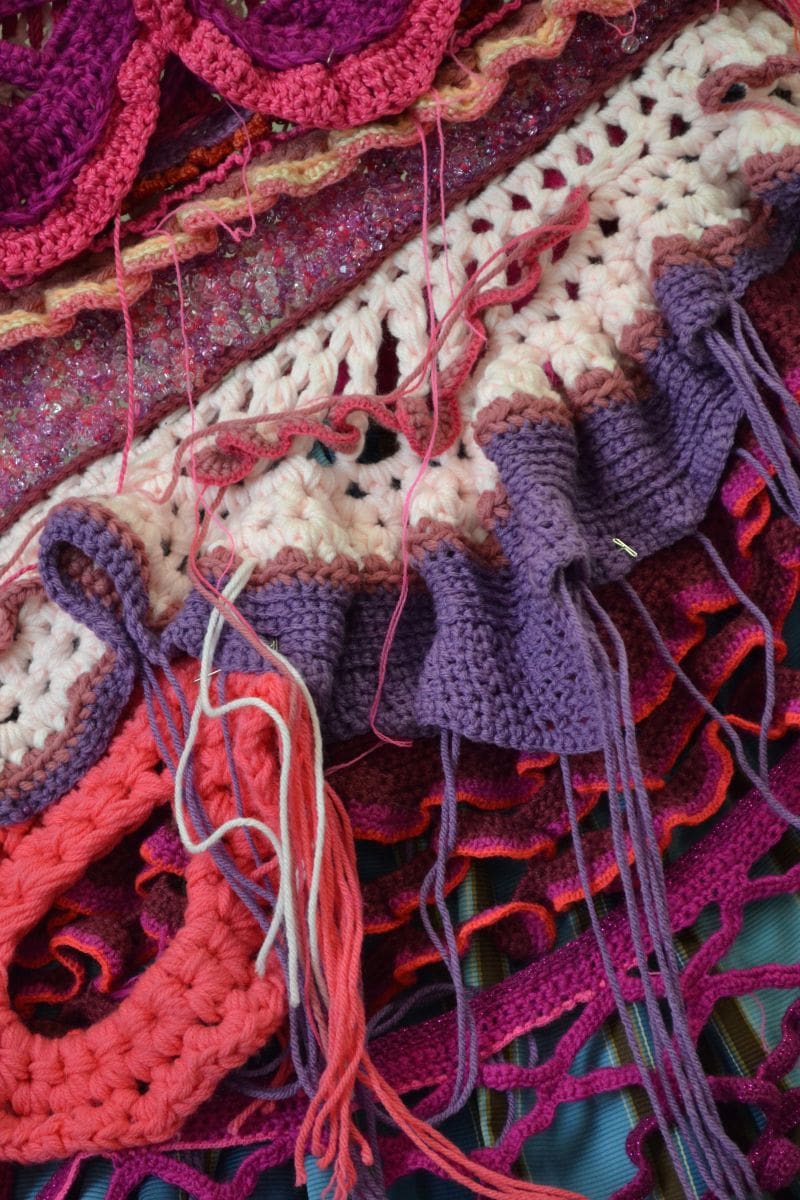 In this workshop, we will learn some basic crochet techniques and participants will explore how to use and combine those techniques to create sculpture. We will play with crocheting in the round, making ruffles, and experiment with other fun ways to break the rules.
No prior experience with crochet or fiber arts is necessary, but come ready to experiment and play. Basic Materials will be provided, however, if there are alternative flexible materials you would like to work with please bring them with you.
Be sure to look for Samantha Fields work in Soft Sholder at the Kathryn Schultz Gallery from January 7 – February 1, 2020.
About Samantha Fields
Samantha Fields is drawn to the materials and processes that have historically lived outside of an "Art" context, she strives to make work that can live in and speak to the different worlds of 'high' and 'low.' "I make–slowly–with/through craft.  Making slowly is a personal act of resistance against the fast-paced, multi-tasking, product-driven world in which I find myself."
As a multimedia artist, Samantha engages with these processes as a survival mechanism, aesthetic, and conceptual strategy. Through these modes of making, she is able to explore different social constructs associated with the decorative:  gender, class, professional/hobbyist, and the hierarchical categories of taste and morality. Sam received her MFA from The School of the Museum of Fine Arts, Boston and her undergraduate degree from Massachusetts College of Art; and is currently adjunct faculty at both institutions. Samantha is also part of the Now + There Public Art Accelerator Artist Cohort 2019.
Register: https://cambridgeart.z2systems.com/np/clients/cambridgeart/event.jsp?event=3467&
Please Support Our Website Sponsors.
Thank you!