Poetry Reading: Laura Budofsky Wisniewski & Rajiv Mohabir
August 20 @ 3:00 pm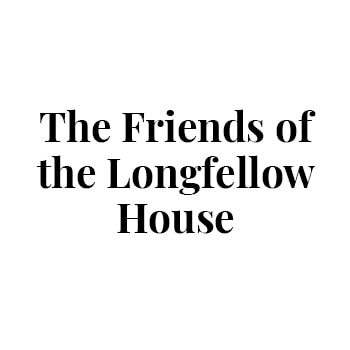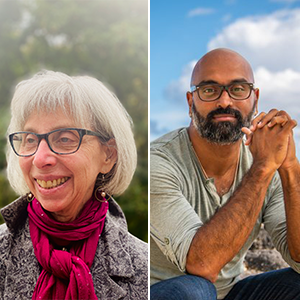 Laura Budofsky Wisniewski is the author of Sanctuary, Vermont which won the 2020 Orison Poetry Prize and the New England Poetry Club's 2022 Sheila Margaret Motton Book Prize. She is also author of the chapbook, How to Prepare Bear. She was a finalist in the 2022 Narrative Poetry Prize, runner up in the 2021 Missouri Review Miller Audio Prize, and winner of Ruminate Magazine's 2020 Janet B. Mccabe Poetry Prize, the 2019 Poetry International Prize, and the 2014 Passager Poetry Prize. Her work has appeared or is forthcoming in Poetry International, Narrative Magazine, The Missouri Review, The Chicago Quarterly Review, Image, and other journals. Laura lives quietly in a small town in Vermont.
Rajiv Mohabir was selected for the 2014 Intro Prize in Poetry by Four Way Books for his The Taxidermistʻs Cut, Rajiv Mohabir's first collection is a finalist for the 2017 Lambda Literary Award in Gay Poetry. His second book The Cowherd's Son won the 2015 Kundiman Prize. In 2021 Mohabir's poetry collection Cutlish was longlisted for the PEN/Voelcker Award for Poetry and was a finalist for the 2021 National Book Critics Circle Award. Mohabir was also awarded the Harold Morton Landon Translation Award from the Academy of American Poets for his translation of Lalbihari Sharma's I Even Regret Night: Holi Songs of Demerara, published originally in 1916. In 2019 Mohabir also received the New Immigrant Writing Award from Restless Books for his memoir Antiman. His memoir received a Forward Indies Award for LGBTQ+ Adult Nonfiction. Winner of the inaugural chapbook prize by Ghostbird Press for Acoustic Trauma, he is the author of three other multilingual chapbooks: Thunder in the Courtyard: Kajari Poems, A Veil You'll Cast Aside, na mash me bone, and na bad-eye me. In 2021 he collaborated with Aotearoa based poet Rushi Vyas to write Between Us, Not Half a Saint. While in New York working as a public school teacher, he also produced the nationally broadcast radio show KAVIhouse on JusPunjabi (2012-2013). He received his PhD in English from the University of Hawai'i and teaches in the BFA/MFA program in the Writing, Literature, and Publishing department at Emerson College.
Please Support Our Website Sponsors.
Thank you!