Passim Streams: Global Roots: Utsav Lal & Abigale Reisman
March 22, 2021 @ 7:00 pm
| Free – $15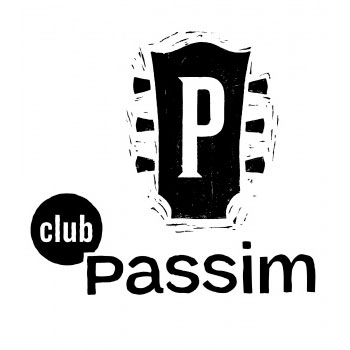 Utsav Lal and Abigale Reisman Live Stream presented by Club Passim as part of our Global Roots series happening every 4th Monday of the month.
Monday, March 22, 2021
Stream begins: 7pm ET
——————
Young Steinway Artist, UTSAV LAL (born August 18, 1992) is an Indian pianist, improviser, educator and composer. Utsav Lal is recognized as a musician extraordinaire who has set a precedent in the world of music with his rendition of Ragas on the Piano. An impressive sixteen year music career behind him, Utsav is often known as the 'Raga Pianist' for his innovative handling of the Indian Classical music genre. He has gained international recognition for his groundbreaking work with performances across the world in countries including Italy, United Kingdom, Ireland, Germany, Hong Kong, Sweden, Kuwait, The Netherlands, USA, Canada, Singapore and India.
Treading the line between an ancient musical tradition and an innate desire for innovation with utmost respect , Lal's music is acclaimed for its powerful intensity that sweeps the audience into a transcendental journey. Earlier this month, he released his album "Visangati" featuring Nitin Mitta.
——————
Abigale Reisman is a violinist, composer, improviser, and educator. She is a co-founder of Thread Ensemble, an experimental trio that creates music out of interactions with their audiences. She is a member of Tredici Bacci, which was featured in Rolling Stone's "10 Artists You Need to Know: November 2016". She is also a composer, arranger, and performer in the International Jewish Music Festival award winning band, Ezekiel's Wheels Klezmer Band. Abigale earned her Bachelor's degree at The Manhattan School of Music in Classical Violin Performance and went on to receive her Master's degree at The New England Conservatory in Contemporary Improvisation. She has toured the world performing klezmer, classical, pop, and experimental music. Abigale has had the privilege to share the stage with great musicians such as Father John Misty, David Krakauer, Amanda Palmer, Jeffery Zeigler, Sarah Jarosz, Hankus Netsky, The Ballroom Thieves, and Anthony Coleman.
——————
Passim acknowledges that we stand on the traditional land of the Massachusett Peoples, and want to honor their land and people past and present.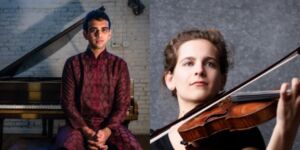 Please Support Our Website Sponsors.
Thank you!