National Fossil Day
October 22, 2020 @ 9:00 am

-

2:00 pm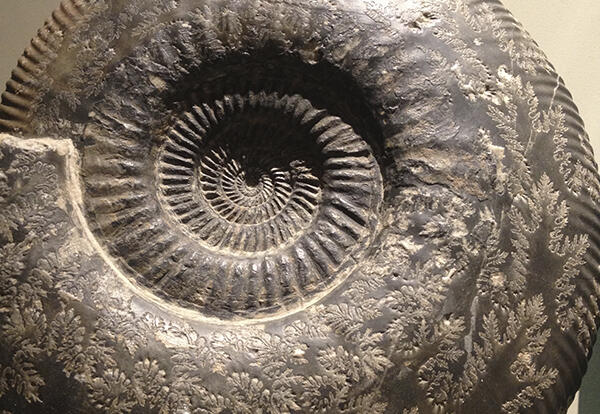 Special Event
Celebrate National Fossil Day—a celebration organized by the National Park Service—by taking a closer look at museum fossils with Harvard paleontologists. What can we see on ancient seafloors? How do modern animals help us understand extinct animals? What fossils still amaze scientists? What is it like to be a practicing paleontologist? Bring your curiosity and questions to this online event for all ages!
Program Schedule
9:00 am – 9:30 am: Graduate Student RJ Knecht and Curatorial Assistant Mark Renczkowski share trace fossils and show how fossils are prepared and preserved in the lab.
Register for the 9:00 am session.
10:30 am – 11:00 am: Graduate Student Sarah Losso and Postdoctoral Fellow Steve Pates discuss soft and shell invertebrate fossils, including trilobites.
Register for the 10:30 am session.
12:00 pm – 12:30 pm: Curatorial Associate and Invertebrate Paleontology Collections Manager Jessica Cundiff shares some of her favorite fossils, including ancient reef fossils from the Guadalupe Mountains.
Register for the 12:00 pm session.
1:30 pm – 2:00 pm: Research Associate Katrina Jones and Postdoctoral Fellow Meg Whitney invite you to become a fossil detective and discover how ancient animals, including T-Rex, grew and moved.
Register for the 1:30 pm session.
To join the program, you will need to download the free Zoom app in advance. If you already have Zoom, you do not need to download it again. For details on how to improve your Zoom experience, visit the How to Attend an HMSC Program webpage.
Please Support Our Website Sponsors.
Thank you!