CCAE Virtual Fundraiser: Together, Of Course!
October 22, 2020 @ 5:30 pm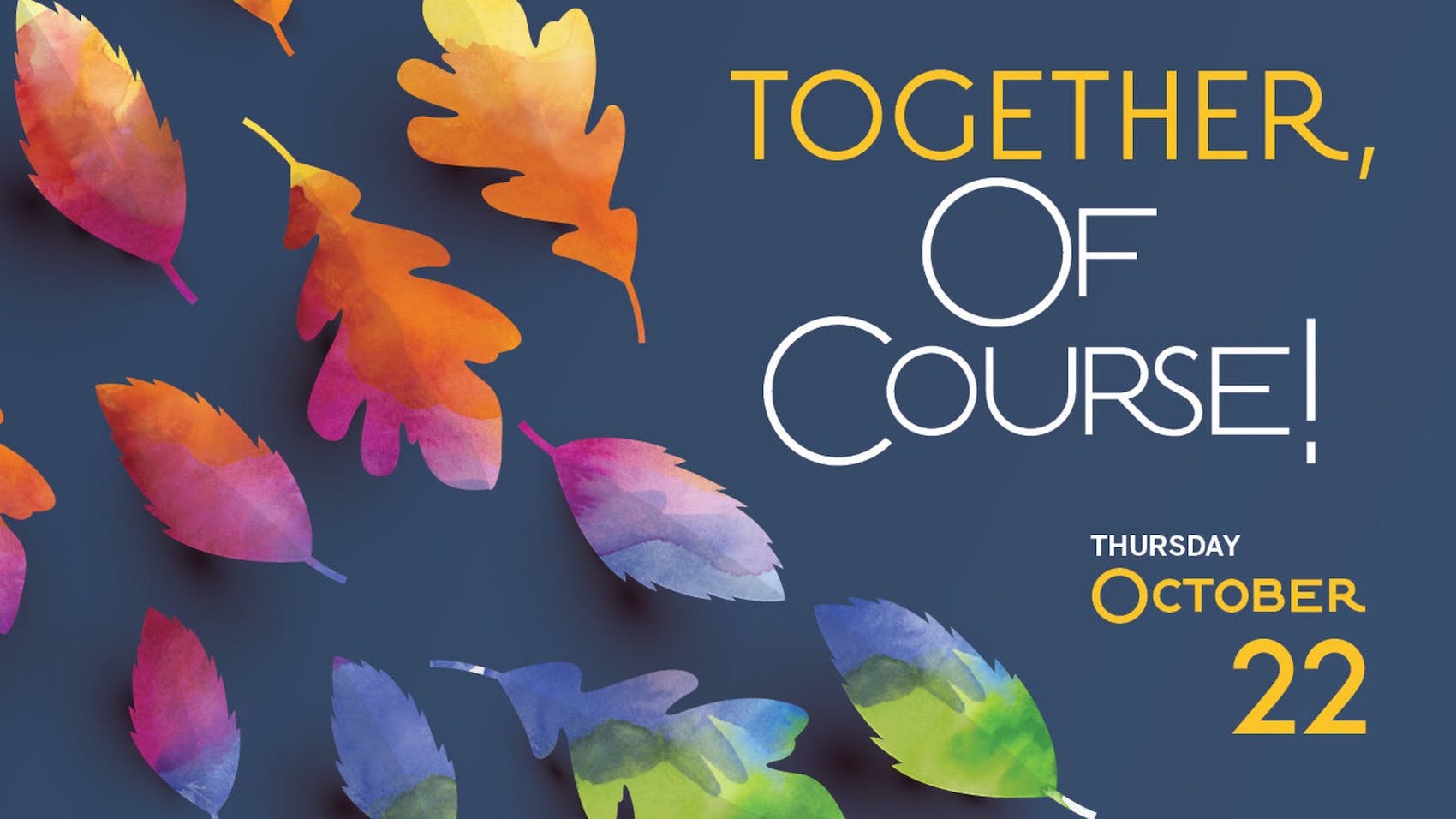 Join Us for CCAE's Fundraiser, Together, Of Course!
A Playful Evening of Festivity, Fun, & Gratitude!
In recent months, life has changed dramatically, and with it, our ways of connecting with each other. Lobster, Of Course! has swum away, and instead we are planning a celebration of online learning and community, which we've called Together, Of Course!
It will be the most enjoyable and delicious Zoom call you'll ever make!
Intimate break-out sessions will feature:
Appearances and demos from celebrity chefs like Tony Maws of Craigie on Main and Alex Crabb of Asta.
Classes on how to make vegan dumplings from scratch and Korean vegetarian sushi from our very own Ploy Khunisorn
A guided Oktoberfest tour of local craft beers by our resident beer instructor, Kris Butler
Curated wine, chocolate, and whiskey tastings
Pizza-making courtesy of Blaze Pizza
A not-to-be missed bag of party accessories to be picked up before the event
…and so much more!
Best of all, Together, Of Course! will be animated by the spirited conversation and sense of convivial community that CCAE is famous for – an evening of education and fun in support of CCAE's programming, scholarships, and community partnerships.
Tickets will go on sale by September 16th.
General Admission: $125
Individual Sponsorships start at $600
For information on becoming a Corporate or Individual Sponsor, contact Mary-Catherine Deibel at marycatherine.deibel@ccae.org or (617) 547-6789 x130.
Please Support Our Website Sponsors.
Thank you!