Maurizio Fiore Salas & Eduardo Bentancourt
April 14 @ 8:00 pm
| $20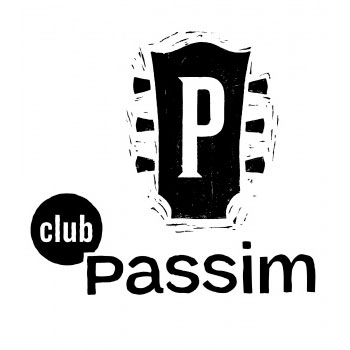 Maurizio Fiore Salas is an accomplished performer, composer and arranger that has developed a unique style by combining elements of Latin American folklore, Jazz improvisation and Western Classical technique.  He is most known for his work with Acoustic Nomads, an eclectic ensemble based out of New England that combines jazz, bluegrass and Latin folklore to produce original and unique music.
Throughout his career, he has performed and worked alongside diverse artists such as Leo Blanco, Paquito D' Rivera, Eugene Friesen, Jamey Haddad, Mike Block, Nella Rojas, Eduardo Betancourt, Ali Bello, etc. He holds a masters degree in Jazz and Contemporary Music from Longy School of Music, and a bachelors degree in Jazz Composition from Berklee College of Music. He has also received multiple awards from the Latin Grammy Cultural Foundation.
In 2010, Betancourt won a Latin Grammy Award for his participation on the album "Tesoros de la música Venezolana" by Ilan Chester, and in 2016, he was nominated on the album "Pa' Tío Simón" with Rafael "Pollo" Brito.  At the 2016 Pepsi Music Awards in Venezuela, Betancourt's personal album, AD LIBITUM, was nominated three times for "Best Artist," "Best Song," and "Best Album." His many accomplishments include more than 100 recordings, and performances with renowned international artists such as: Simon Diaz, Oscar D León, Gilberto Santa Rosa, Danny Rivera, Luis Salinas, Jorge Celedón, and artists from Venezuela.
Betancourt founded the duo Luna & Betancourt (piano and harp) with Gabriel Luna, classical pianist and Chairman of the Department of Folk Music of Argentina in the National Conservatory of Music in Buenos Aires.
As a guest instructor at Berklee College of Music in 2018, he offered a Master Class of Harp and Venezuelan music entitled "Eduardo Betancourt: Venezuelan Harp, from Traditional to Contemporary" through the Latin Minor Studies program led by Professor Oscar Stagnaro. Currently, Betancourt collaborates with the Venezuelan Project, a Latin Jazz group who have performed at the House of Blues and on National Public Radio (NPR), and solo under the name EduardoProject, giving workshops and teaching master classes throughout the world.  His courses can also be found online at Harp School.
Betancourt plays on Electric Llanera and Camac EC harps (their design and construction he helped guide for the French harp company, Les Harpes Camac). With his instruments, he explores and applies new sonorities to traditional Venezuelan music, giving his work a refreshing contemporary sound.
Please Support Our Website Sponsors.
Thank you!