LEWIS DEL MAR ELAH HALE
October 6, 2021 @ 8:00 pm
| $21 – $24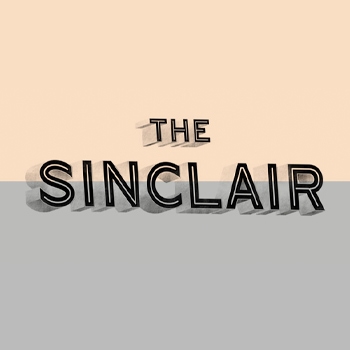 Rockaway Beach, a working class neighborhood in the shadows of New York City on the periphery of Queens, is acommunity that sits within earshot of both the crashing surf of the Atlantic and the rumbling whir of New York City's"A" train. A sublime intertwining of the industrial and natural exists, an environment that fully embodies Lewis DelMar's sonic landscape.
Lewis Del Mar is two lifelong friends, Danny Miller and Max Harwood. Inseparable creative companions filled withzeal and confidence, recently epiphanic twenty-somethings. The two have been on a continual musical journeytogether, a DIY mission that found them ingloriously wading against the current for years. Through a tireless pursuitincluding self-booked tours and uncomfortable nights on friend's couches and floors, they have now arrived at thedestination they've unknowingly sought for years; a 400 square foot bungalow. A humble and unimposing shanty isn'tthe haven of most artistic dreams, but it is significant in the amalgamation of this duo's years of trial-and-error selfdiscovery.
Relocating from the outskirts of Washington, D.C. in search of something new Danny and Max side-stepped thehallowed indie grounds of Brooklyn and found refuge in Rockaway's desolate, gritty beaches. "Originally," explainsDanny, "we were just coming out here to surf. But, we fell in love. We realized that it personified the vision we had forour music." "We had to live it to make it come to life," says Max. The two did little else other than live, write, andrecord in the tiny living room of their dusty bungalow, a half block from passing ocean-freighters.
Lewis Del Mar's music is complex and challenging all the while refreshing and comforting. A difficult achievement butone the band seems to do effortlessly without regard for genre. "To be a mix, is still to be," says Harwood, astatement that resonates in every crevice of Lewis Del Mar's hybrid creations. An outlook that packs their music withan ever present confluence of inspirations, resulting in riveting tension. The guys proudly crafted a decade ofself-taught knowledge into bedroom-recordings of live drums and acoustic guitars cascading against sharp Latinpercussion samples and synthesizers; a tug of war seemingly one pull away from spinning into chaos.
With parents that relocated often for careers in global health care and community development, Max learned to playthe drums in Ukraine and studied music in Panama and Chile. He and Danny, whose father is Nicaraguan, foundcommon ground in their global panorama. Of their musical upbringing, Danny says "we are the composite of oursurroundings. Growing up I always played acoustic guitar because a radio tower near my house interfered with thesignal of my guitar amp." Max adds "We played in basements with friends. As kids we just wanted to jam and playlive. It wasn't until later that we got into producing and self recording." A sonic contrast was introduced when theydiscovered the seminal Beastie Boys album Paul's Boutique and artists like J Dilla and Madlib; innovators ofsampling. What started as experimenting with samples of latin percussion tones evolved into hours spent capturingthe rhythms of daily life in NYC; iPhone voice notes of subway sounds, the crank of a turnstile or even laughterbellowing onto the street from a nearby pub. A collision of formative influence and present-day environment, theyfound a cohesion uniquely their own.
In July of 2015, after almost two years of meticulous collaboration in a vacuum, Lewis Del Mar was catapulted ontothe blogosphere with the independent release of their first single "Loud(y)." The reaction was instantaneous andoverwhelmingly positive. After a year of international touring, major festival appearances, and raucous late nighttelevision performances, the band released their debut album to a chorus of praise from fans and press alike in theFall of 2016. The New York Times included the group in their fall preview and gave a glowing review claiming thealbum to be "bumpy, hard-nosed and propulsive" Lewis Del Mar is a unique element within the current musicalclimate. NPR succinctly described the sonic texture of the duo as "an arresting mix of found sounds, strangesamples, intricate polyrhythms and rock"
There are many layers beneath the headline of "Band To Watch." An often unseen process of incredible hard work,countless dead end pursuits, and the occasional self doubt. Humility and passion are brimming in Lewis Del Mar'smusic, there is a uniquely human element to their sound and message. Undeniably relatable while it continues tokeep you guessing, peering curiously around the corner to get a glimpse of what's next
Please Support Our Website Sponsors.
Thank you!