Launch of Cambridge Pride History Stroll in Harvard Square
July 13, 2021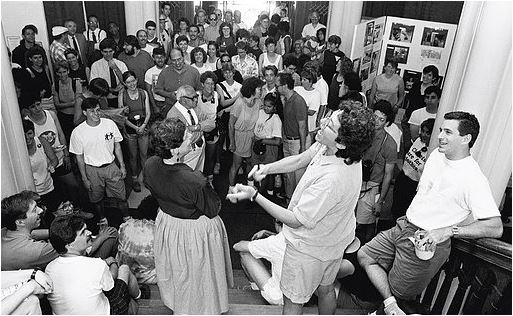 On July 13th, the Office of Cambridge City Councilor E. Denise Simmons, the Cambridge Museum of History and Culture, and the Harvard Square Business Association is launching the Cambridge Pride History Stroll, a five-part art installation on Harvard Square business storefronts that invites Cambridge residents and visitors to stroll around the Square and learn about the city's rich LGBTQ+ History. This installation – which is also produced in partnership with the City's LGBTQ+ Commission and with the History Project – represents the inaugural event of the forthcoming Cambridge Museum of History and Culture, and it is part of a planned series of events across the city to raise awareness of the museum's existence and its mission.
Folks will also be invited to view the exhibition online at the Cambridge Museum's brand new website cambridgehistorymuseum.com.
The exhibit will formally launch with a small reception on July 13th sponsored by the newly-opened Bonde Fine Wine Shop and The Black Donkey Project, located at 54 Church Street, Harvard Square.
Check out our article here for more information.
Please Support Our Website Sponsors.
Thank you!