Julian Rundlett & Gail Finnie Rundlett at Passim
January 25, 2020 @ 3:00 pm
| $15 – $18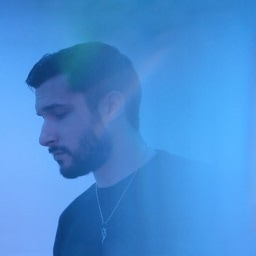 JULIAN RUNDLETT
Julian Rundlett is a 25 year-old singer songwriter born and raised in Waltham, Massachusetts. Julian has been musical since he was in diapers, with many of his early music teachers describing him as the most rhythmic toddler they've ever seen!
He has been singing since birth and began playing fiddle in fourth grade. In the seventh grade he began playing with a band consisting of a few classmates including drummer and good friend, Deland Senatus who he still performs with to this day. This is when he found his true passion in piano. He has taught himself piano from the ground up and over the years since seventh grade has crossed over to many different genres of music.
Julian describes his music as a stylish mix of jazz, rock, pop. R&B, funk, and gospel. Julian is currently Music Ministry Director with Deland Senatus at Christ Temple of Personal Experience in Roxbury, Mass. He also performs with his mother Gail Finnie at various coffee houses and venues in the folk community including Club Passim in Cambridge, MA and The Linden Tree coffee house in Wakefield, MA. Audiences often comment on Julian's exuberant stage presence and say it is obvious that music is where his heart and soul is. Julian has been playing professionally for over seven years. He is self-taught on piano, sings and plays violin as well as guitar, drums.
GAIL FINNIE RUNDLETT
Gail plays guitar and four-string Appalachian dulcimer and draws her repertoire from both traditional and contemporary sources.
Gail has performed as a solo artist since the early 1980s in New England's coffeehouses, clubs, festivals, museums and schools, singing for pre-schools as a music specialist, and teaching dulcimer workshops. She released three solo recordings — Just in Time, Farther Along, and Full Circle, featuring Tim and Mollie O'Brien, Brooks Williams and Johnny Cunningham on backup, among others — and appeared on two CDs as a member of the vocal group Taproot, as well as several compilations such as the Fast Folk Music Magazine released by the folk community in Greenwhich Village in the mid 80's. Christine Lavin introduced Gail to an international audience by including her version of the Anne Dodson song "Lie Easy" on the compilation recording "When October Goes". She has shared the stage with Tom Rush, Nanci Griffith, Garnet Rogers, Richard Shindell, David Massengill, Odetta and Pete Seeger, among others.
Please Support Our Website Sponsors.
Thank you!