JULIA FORDHAM at Passim
September 14, 2021 @ 8:00 pm
| $38 – $40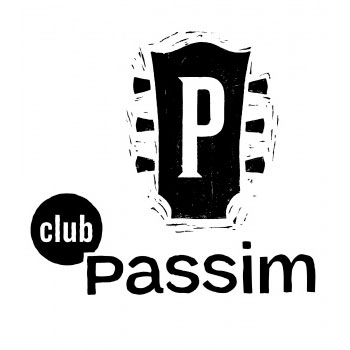 Effective August 6, 2021, Passim will require all staff, performers, and patrons to show proof of COVID-19 vaccine when they work, attend performances, classes, and workshops at Passim.  Patrons will be asked to show their vaccination card or a photo of their vaccination card when they enter the club.  Patrons will be asked to show proof each time they visit the club. If a patron is not able to show proof of vaccination they will not be allowed to attend the performance, and their ticket purchase will be refunded.
During COVID, Passim has invested in its live stream capability, and we encourage patrons who have not been vaccinated or others who don't feel comfortable yet visiting the club to watch the live streams or attend online classes instead. If you purchased a ticket but aren't feeling well, please stay home and watch the livestream instead.
Passim recommends that all non-performers wear masks indoors unless they are actively eating or drinking.
Passim is committed to providing a safe environment for all to work, listen, and enjoy live music.  It is our hope that we can ease these restrictions once further progress has been made reducing transmission of the virus.  Until then, we appreciate your patience and cooperation.

Julia Fordham makes a welcome return to Club Passim as part of her first USA Tour in 8 years.
Julia will perform an array of her classic songs and fan favourites including Happy Ever After, Where Does The Time Go, Porcelain, Girlfriend, Love Moves (In Mysterious Ways) and Manhattan Skyline alongside songs from her new album, Magic.
Julia has most recently been seen as part of the all female group Woman to Woman featuring Beverley Craven and Judie Tzuke. Their acclaimed album sold in excess of 10,000 copies and their UK tour saw them to perform to over 30,000 people.
Known the world over for her stunningly rich voice and intelligent and heartfelt lyrics, Julia has worked with esteemed producer Larry Klein and collaborated with such artists as Paul Reiser, Michael McDonald and Inida Arie.
A luscious contralto that she wields with an almost operatic command, it is one of the most strikingly beautiful new voices to be heard in pop in recent years.  -New York Times
A stylish pop balladeer with a voice that glides easily between the languor of Sade and the smooth high notes of Philadelphia soul. – The Telegraph
Please Support Our Website Sponsors.
Thank you!