JIM'S BIG EGO
February 11, 2022 @ 8:00 pm
| $ 23 – $ 25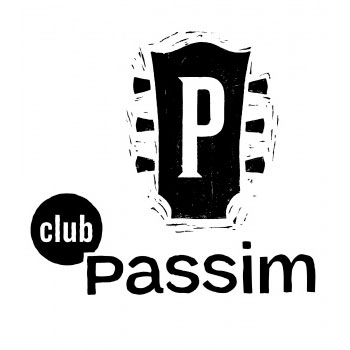 Passim requires all staff, performers, and patrons to show proof of COVID-19 vaccine when they work, attend performances, classes, and workshops at Passim. Patrons will be asked to show their vaccination card or a photo of their vaccination card when they enter the club. Patrons will be asked to show proof each time they visit the club. If a patron is not able to show proof of vaccination they will not be allowed to attend the performance, and their ticket purchase will be refunded.
During COVID, Passim has invested in its live stream capability, and we encourage patrons who have not been vaccinated or others who don't feel comfortable yet visiting the club to watch the live streams or attend online classes instead. If you purchased a ticket but aren't feeling well, please stay home and watch the livestream instead.
The City of Cambridge has issued an emergency order requiring that face masks or coverings be worn in indoor public places. Patrons and staff must wear masks at Passim unless actively eating or drinking. Artists may remove masks when performing and will maintain a 6-ft distance from the audience. Visit cambridgema.gov/covid19/facecoverings for full information on the Cambridge mask mandate.
As per CDC guidelines, people are considered fully vaccinated; 2 weeks after their second dose in a 2-dose series, such as the Pfizer or Moderna vaccines; or 2 weeks after a single-dose vaccine, such as Johnson & Johnson's Janssen vaccine.
Starting Feb 1st, we'll be requiring a third dose (booster) if your final shot is more than 6 months prior.
Passim is committed to providing a safe environment for all to work, listen, and enjoy live music. It is our hope that we can ease these restrictions once further progress has been made reducing transmission of the virus. Until then, we appreciate your patience and cooperation.
JIM'S BIG EGO
Perform a Google search for "the Greatest Band in the History of Recorded Music" and you will get only one result: Jim's Big Ego.
Hailing from the small New England town of Boston, Massachusetts, Jim's Big Ego has carved a unique place in the music world by rocking harder, fresher, louder, sweeter and better than everyone else.
Jim's Big Ego's secret to awesomeness is singer, songwriter, super genius, Jim Infantino. Armed with the innate ability to create songs that are more brilliant than all others in history, Infantino gives the band the gift of greatness.
Jim's Big Ego compares itself to such major players as The Great Wall of China, The Grand Canyon, Antarctica, and other things you can see from space. However, when pressed to label their music, they name their genre of music "Unpop for the Unpopulous".
While the debate still rages over whether the band's formation was a matter of divine providence or historical inevitability, one fact remains clear: if the world ended today, Jim's Big Ego would die happy knowing that they were more talented than Oasis, more popular than Terence Trent D'Arby and richer than MC Hammer.
Please Support Our Website Sponsors.
Thank you!