Harvard Go Bragh in Harvard Square
March 14, 2020

-

March 17, 2020
AcousticaElectronica: Revealed at American Reperatory Theater
A 360 degree immersive experience exploding with heart-pounding live music, contagious choreography, and breathtaking aerials that culminates with a cathartic dance party. You're invited to play, watch, feel and dream as this sensorial rollercoaster takes you on an adventure you won't encounter anywhere else.
Look closer. Not everything is as it seems. Classical and contemporary worlds collide, resurrecting some of art history's most intriguing: Dorian Gray, Carmen, Pierrot Lunaire, Odette the Swan, and the Conductor find their stories tangled together. Will they remain true to their past or shatter the facade? Reveal the truth at AcousticaElectronica.
APRIL 10 at 9:30PM
APRIL 11 at 9:30PM
Promo code: AELUCKY
Discount: $10 off tickets
American Reperatory Theater, 64 Brattle Street, harvardsquare.com/venue/american-repertory-theater/, (617) 547-8300
St. Patrick's Day Pre-Party at Beat Brew Hall
March 12th
5pm – 1am
This year, Beat Brew Hall is hosting a St. Patrick's Day celebration with their friends from Harpoon Brewery and Tullamore Dew Irish Whiskey, along with Irish-inspired dishes and live music all day long. Revelers can eat, drink and dance to the Old Fox Band and enjoy an a la carte menu featuring Irish classics, including Corned Beef and Cabbage, and a traditional Irish breakfast with all the fixin's. For more information, please call (617) 499-0001 or visit beatbrewhall.com!
Beat Brew Hall, 13A Brattle Street, harvardsquare.com/venue/beat-brew-hall/, (617) 491-0001
St. Patrick's Day at Grendel's Den
Black Velvets, Half & Halfs, and Snakebite beer combos on tap, Bailey's Irish Coffees and Guinness Beef Stew all month!
Grendel's Den, 89 Winthrop Street, harvardsquare.com/venue/grendels-den-restaurant-bar/, (617) 491-1160
St. Patrick's Day at the Harvard Coop
March 14th
11:00am
Join us for stories, crafts & snacks! Don't forget to check out our March Kids' Scavenger Hunt.
The Harvard Cooperative Society, 1400 Massachusetts Avenue, harvardsquare.com/venue/harvard-cooperative-society-the-coop/, (617) 499-2000
Kaplan International 
Through March 29th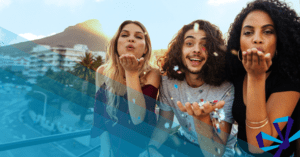 To harness the luck o' the Irish, we want to celebrate St Patrick's Day with our special "Buy 4 weeks + 1 Free" offer!* You can schedule for one free English lesson and see if you like us! Call us now at 1-888-744-3046 or visit our website at kaplaninternational.com. This offer ends soon!
*Terms and Conditions Apply
Kaplan International, 39 JFK Street, harvardsquare.com/venue/kaplan-international/, (617) 245-3956
Living Harmony, LLC
If you wish for some St. Patrick level miracles for yourself, give a call today for some lucky and mischievous organizing in your home or office.
"Erika is a-rockin' pro, so much more than 'just an organizer,' and a wealth of knowledge.  She's fun and comprehensive too.  Follow-up sessions are a must.  Hold tight: major miracles are comin' when you work with Erika.
15% off your first organizing package if you contact us on 17 or 18 March and say "luck."
Living Harmony, LLC, 24 Harvey Street, harvardsquare.com/venue/living-harmony-llc/, (617) 945-0704
Moleskine
30% Off​ 12 Month Planners!
Winter Sale, Select Products up to 50% Off.
Moleskine, 35a Brattle Street, harvardsquare.com/venue/moleskine/, (617) 714-4332
St. Patrick's Day Brunch & Musical Celebration at Passim
March 15th
10am – 2pm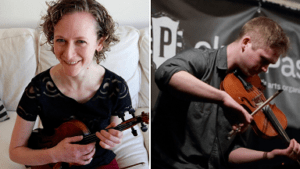 Come to Passim for our St. Patrick's Day special: Corned Beef Benedict on Sunday March 15! To go along with our Irish celebrations, we'll be featuring fantastic Celtic tunes with a Cape Breton flavor. Live music from Rachel Reeds & Jake Brillhart will surely put you in a St. Patrick's Day mood. You can watch a video of Rachel & Jake at Boston Celtic Music Fest here!
Passim, 47 Palmer Street, harvardsquare.com/venue/passim/, (617) 492-7679
More information coming soon!
Please Support Our Website Sponsors.
Thank you!