Haiku and You: Painting Edo and the Arnold Arboretum
March 26, 2021 @ 3:00 pm

-

4:00 pm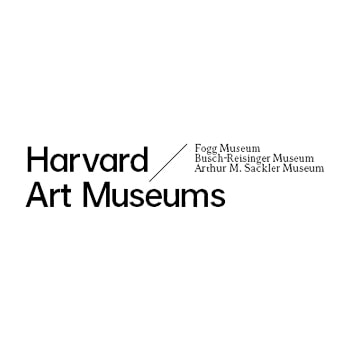 Join us on Zoom to discover haiku this spring, inspired by the Arnold Arboretum and the Harvard Art Museums exhibition Painting Edo: Japanese Art from the Feinberg Collection!
Haiku, a concise form of poetry that originated in Japan and was popularized during the explosively creative Edo period (1615–1868), has since been adopted around the world as a means of capturing the ways in which the natural world and humanity intersect. It is made up of just a few words that tell a story about what you see, what you think, or how you react to the world around you. Haiku offers a chance to slow down, look closely, and see from a different perspective.
In this lively program, professor David Atherton and curator Rachel Saunders will explore poetry and painting during the Edo period. Poet Sheryl White will look at how haiku has evolved as a contemporary creative practice in North America and will offer tips for writing your own haiku. Finally, professor David George Haskell will discuss how to awaken your senses to connect with nature and find words to capture the beauty of the world around you.
Speakers:
David Atherton, Assistant Professor of East Asian Languages and Civilizations, Harvard University
Rachel Saunders, Abby Aldrich Rockefeller Curator of Asian Art, Harvard Art Museums
Sheryl L. White, Poet, Coordinator of Visitor Engagement and Exhibitions, Arnold Arboretum of Harvard University
David George Haskell, Professor of Biology and Environmental Studies, The University of the South
This program kicks off Haiku and You: Painting Edo and the Arnold Arboretum, a virtual series of workshops that offers the opportunity to connect with art and nature and find community through haiku. We will provide writing prompts on social media to inspire exploration, then invite you to share your haiku in our online gallery. Be part of our community of writers this spring, sharing the spirit of haiku and experiencing the restorative power of art and nature.
This program will take place online via Zoom. Free admission, but registration is required. To register, please complete this online form.
For instructions on how to join a meeting in Zoom, please click here. If you have any questions, please contact am_register@harvard.edu.
The Harvard Art Museums are committed to accessibility for all visitors. For anyone requiring accessibility accommodations for our programs, please contact us at am_register@harvard.edu at least 48 hours in advance.
Painting Edo: Japanese Art from the Feinberg Collection was made possible by the Robert H. Ellsworth Bequest to the Harvard Art Museums, the Melvin R. Seiden and Janine Luke Fund for Publications and Exhibitions, the Catalogues and Exhibitions Fund for Pre-Twentieth-Century Art of the Fogg Museum, the E. Rhodes and Leona B. Carpenter Foundation, the Thierry Porté Director's Discretionary Fund for Japanese Art, and the Japan Foundation. The accompanying print catalogues were supported by the Harvard Art Museums Mellon Publication Funds, including the Henry P. McIlhenny Fund.
Related programming is supported by the M. Victor Leventritt Lecture Series Endowment Fund, Harvard University's Edwin O. Reischauer Institute of Japanese Studies, and the Department of History of Art and Architecture Abby Aldrich Rockefeller Fund for Art and Architecture.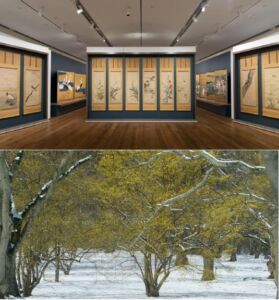 Please Support Our Website Sponsors.
Thank you!