Golden Shoals at Passim
August 25, 2021 @ 8:00 pm
| $15 – $18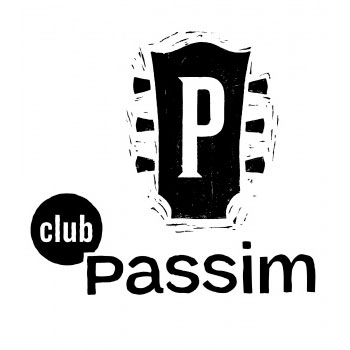 Effective August 6, 2021, Passim will require all staff, performers, and patrons to show proof of COVID-19 vaccine when they work, attend performances, classes, and workshops at Passim.  Patrons will be asked to show their vaccination card or a photo of their vaccination card when they enter the club.  Patrons will be asked to show proof each time they visit the club. If a patron is not able to show proof of vaccination they will not be allowed to attend the performance, and their ticket purchase will be refunded.
During COVID, Passim has invested in its live stream capability, and we encourage patrons who have not been vaccinated or others who don't feel comfortable yet visiting the club to watch the live streams or attend online classes instead. If you purchased a ticket but aren't feeling well, please stay home and watch the livestream instead.
Passim recommends that all non-performers wear masks indoors unless they are actively eating or drinking.
Passim is committed to providing a safe environment for all to work, listen, and enjoy live music.  It is our hope that we can ease these restrictions once further progress has been made reducing transmission of the virus.  Until then, we appreciate your patience and cooperation.
What started as casual jam sessions at their house in Boston, Massachusetts would become Golden Shoals (formerly "Hoot and Holler"). Initially brought together by a mutual love of American folk music, it was hard to know that in seven years that love would bring them to Canada, Australia, the United Kingdom, and Germany, not to mention 33 of the 50 states.
Amy Alvey (fiddle, guitar) and Mark Kilianski (guitar, banjo) graduated from Berklee College of Music, where both were first exposed to playing traditional old time and bluegrass music. Boston, with its burgeoning roots music scene, was a perfect place for the duo to find their sound, but rising rent costs proved difficult to sustain. In 2016 they broke their leases and began touring nationally while living in their camper van "Irene". The idea was to see the country in the only way they knew how: entertain and connect with audiences with their music, while finding the next city to lay roots. They now call Asheville, North Carolina their home, but more often than not they are still on the road.  Ever inspired by the enduring spirit of traditional Appalachian mountain music, their songwriting comes across as simple, honest, and fresh to the ears. The listener can expect the polished technique of conservatory training, in tandem with the grit, drive, and soul of musicians like Roscoe Holcomb or Ola Belle Reed. 
Golden Shoals has shared a bill with the notable acts: Ricky Skaggs, Michael Daves, Red Tail Ring, The Revelers, The Brother Brothers,  The Steel Wheels, Charlie Parr, The Price Sisters, Tatiana Hargreaves, The Tillers,  Twisted Pine, and Lula Wiles. 
Please Support Our Website Sponsors.
Thank you!