Calling All Allies!
September 18, 2022 @ 1:00 pm

-

5:00 pm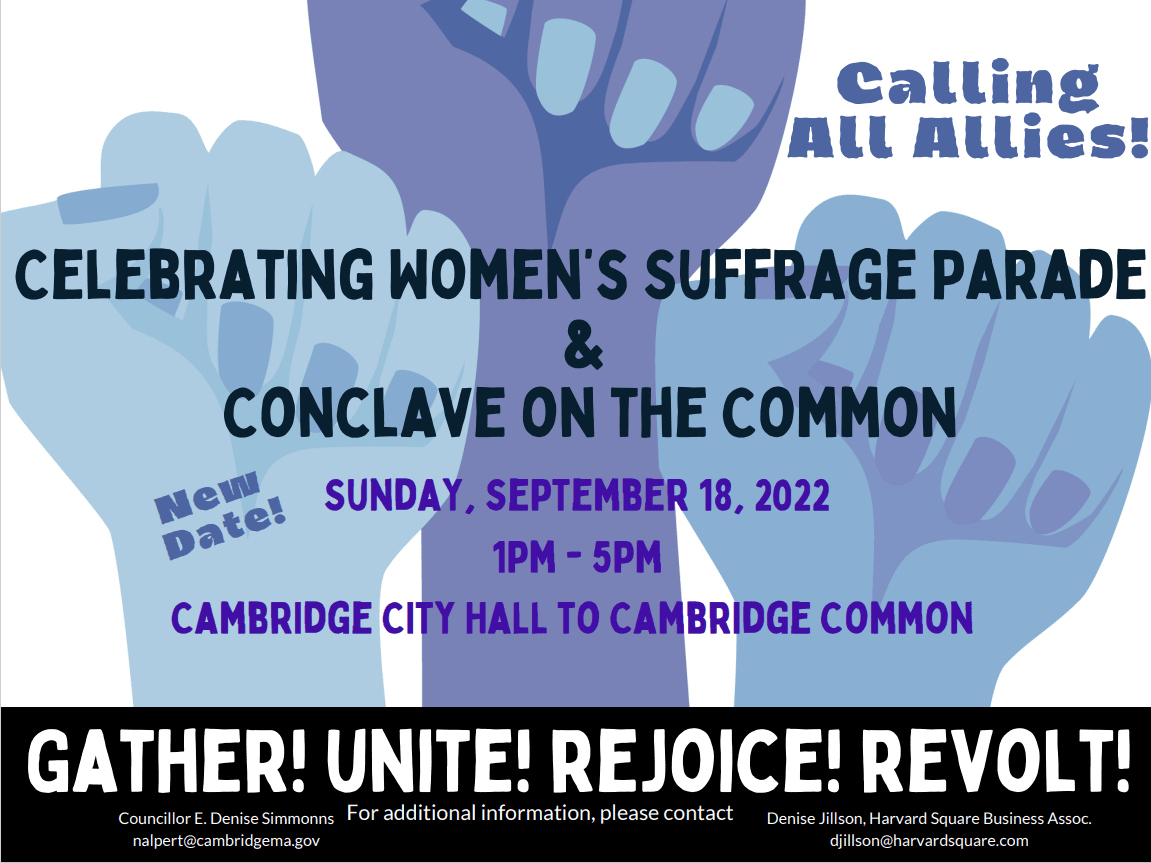 POSTPONED UNTIL SUNDAY, SEPTEMBER 18TH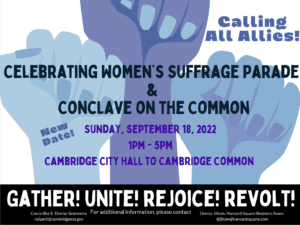 August 2020 marked the 100th anniversary of the passage of the 19th Amendment, which granted women the right to vote. Early in 2020, I was working closely with Councillor Simmons on exciting plans to commemorate this important milestone, but sadly those plans were curtailed due to Covid.
As we plan our rescheduled festivities, we recognize that in the past two years we have seen a lot of changes in our political landscape. It is with this in mind that welcome you, your civic, church, political, nonprofit and community organizations, as well as your friends, family and allies to join us on Saturday, August 20th as we march from Cambridge City Hall to the Cambridge Common.
Wear your white, make your signs and stand up for your rights and the rights of others.
Gather! Unite! Rejoice! Revolt!
Please join us in this historic march! To sign up or for additional information, please email me at djillson@harvardsquare.com.
Please Support Our Website Sponsors.
Thank you!