Blank Paper Protest in Harvard Square
December 13, 2022 @ 3:00 pm

-

5:00 pm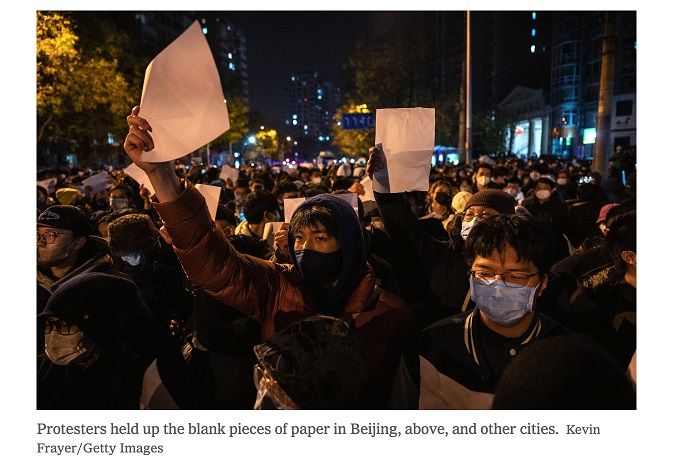 December 13, 2022, 3pm
The Pit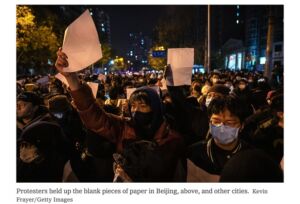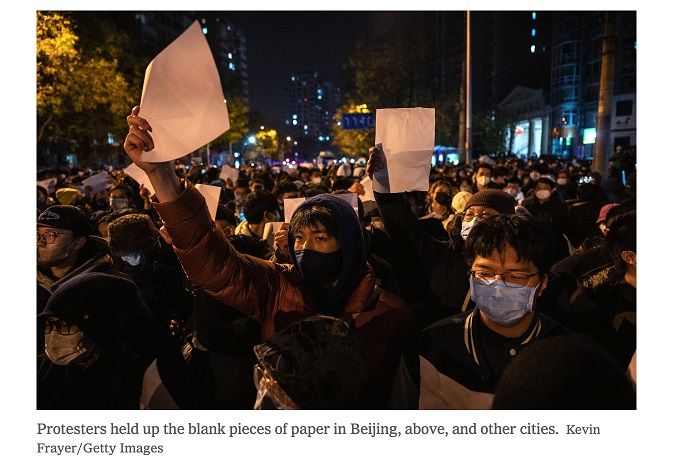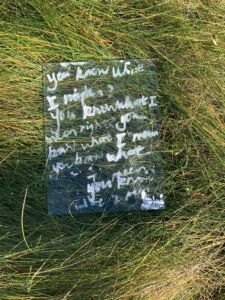 Artist Yolanda He Yang, musician Brabeeba Wang, and the Harvard Square Business Association invite you join them on December 13, 2022, at 3pm, in 'The Pit" (located just outside of Le Macaron at corner of Dunster Street and Massachusetts Avenue) for a public art demonstration to honor the creative, powerful Blank Paper protests in China.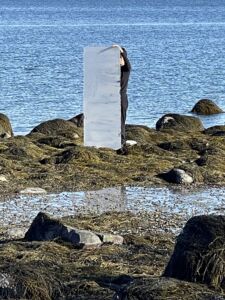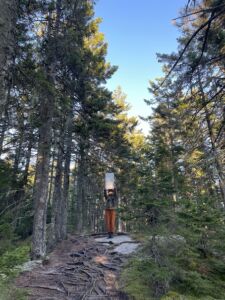 Inspired by the Blank Paper that has been used as a symbol of defiance to the highly censored environment in China, Yolanda's project aims to recognize the millions of people who have lost their rights and freedoms during the pandemic, and to memorialize victims killed by the fire in Urumqi, Xinjiang. During this demonstration, she will repeatedly write, "You know what I want to say" "你知道我想说什么"in English and in Chinese with white paint on a piece of glass until it is fully covered in white – to become a piece of Blank Paper.
Artist Yolanda He Yang arrived in United States from North China in 2019, and has not been able to return home because of the "zero-Covid" restriction. She feels an immediate need to stand in solidarity with Chinese individuals as the "Blank Paper Protests" continue in Beijing, Shanghai, and other cities
in China. She is currently creating a series of "Blank Paper" public art demonstrations in both urban sites and rural sites to create awareness and support to her homeland.
After learning about a Harvard Yard protest on November 29, Yolanda reached out to Brabeeba Wang, who played violin to accompany the protesters' singing. The two artists soon discussed the possibility of combining Brabeeba's violin performance with Yolanda's public art and bringing this work to Harvard Square.
Brabeeba Wang, a former Harvard student originally from Taiwan, is now studying neuroscience at MIT. Brabeeba will perform a violin piece he composed specifically for this demonstration. Composing using a minimalist approach to show Chinese perseverance under censorship, he repeatedly plays small notes in similar patterns but with different variations. He also alternates between G and C#, two furthest notes in the scale, in response to Yolanda's handwriting movements.
The artists' first Blank Paper public art demonstration will take place in Times Square, New York City on December 10, 2022. Motivated by feelings of responsibility and the urgency to honor white paper protests, the artists are honored to spread global awareness to the Cambridge community.
For more information contact:
Yolanda He Yang | 857-707-9258 | yolandayanghe@gmail.com | yolandayanghe.com
Please Support Our Website Sponsors.
Thank you!