Airport at Brattle Theatre
December 30, 2019 @ 6:30 pm

-

8:50 pm

| $9 – $12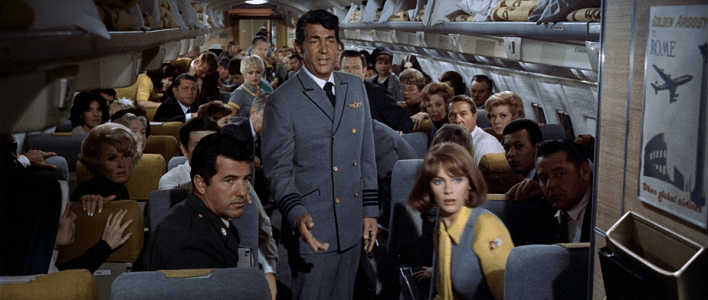 1970 • dir George Seaton w/Burt Lancaster, Dean Martin, George Kennedy, Jean Seberg, Jacqueline Bisset, Helen Hayes, Van Heflin, Maureen Stapleton • 137 min • 35mm
One aspect covered in For Kids of All Ages is that fateful moment when these critics – once, of course, kids themselves – first saw a movie and thought of it as something more than just entertainment. In Charles Taylor's piece "How Seeing AIRPORT (1970) as a Kid Grounded My Critical Sensibility," the critic relates his experience watching this grownup film with his family at the age of eight and making a striking connection between the plot and his own life. AIRPORT might be considered a bloated entertainment by some (in fact, it pretty much ushered in the age of the blockbuster disaster picture) but that overlooks the very real emotional connections that can be formed with a finely tuned performance in even the most supposedly banal of films… Plus, it's still a lot of fun to watch on the big screen!
Ticket Information:

Click a showtime to purchase tickets:

Monday 12/30

at 6:30 PM

Interested in other titles in this program? Click here for more info…

Brattle passes accepted. Special, Usher, and Producer members may reserve seats in advance [instructions]. Regular & Dual Members may redeem passes at the box office pending availability.
Please Support Our Website Sponsors.
Thank you!