Please join us in Harvard Square as we celebrate Easter and Passover. Special menus, seasonal treats and activities await you!
Alden & Harlow
Elevate Your Easter Brunch at Alden & Harlow

Spring has officially sprung and it appears Easter has sprung upon us too! This Sunday Executive Chef Stephanie Barrett is serving up Easter specials at Alden & Harlow, including a Grilled Asparagus & Crab Frittata, EB's favorite Grilled & Smoked Carrots and Hot Cross Buns with Golden Raisins & Clementine Glaze. Bar Manager Greg Bergeron will also be debuting seasonal cocktails including "Peter's Denial", featuring gin, carrot-ginger purée, absinthe and candied carrot slices.

TO EAT
GRILLED ASPARAGUS & CRAB FRITTATA – 22
Shaved Radish, Citrus, Watercress

GRILLED & SMOKED CARROTS – 17
Buttermilk, Cocoa Nib Dukkah, Pistachio Honey

HOT CROSS BUNS WITH GOLDEN RAISINS & CLEMENTINE GLAZE – 14

TO DRINK

PETER'S DENIAL – 14
Gin, Carrot-Ginger Purée, Absinthe, Candied Carrot Slices

CUSCO ALEXANDER – 14
Pisco Acholado, Meletti Chocolate Liqueur, Cream, Dark Chocolate Shavings
Alden & Harlow will also be offering their full brunch and drink menu in addition to these specials.

WHEN
Sunday, April 4, 2021
10:30am – 2:30pm

Make reservations here.

MORE INFO: Website Instagram

Alden & Harlow, 40 Brattle Street, (617) 864-2100
Amorino Gelato
To celebrate the arrival of spring, Amorino is proposing a special Easter offer from 19 March to 04 April 2021 inclusive. A new feature is the customization of the Macaroon! This operation is based on 3 elements:

1 CORNET or 1 cup (any size, flavors ) + 1 MACARON at gelato + 1 pair of chocolate bunny ears FREE
Amorino Gelato, 50 JFK Street, (617) 714-4975
Bob Slate Stationer
Close the distance to friends and loved ones with a heartfelt Spring, Easter, or Passover greeting card from Bob Slate Stationer, including new pop-up free-standing bouquets from LovePop.
Bob Slate Stationer, 30 Brattle Street, (617) 547-1230
Cambridge Center for Adult Education
Friends and Family Series: Chocolate Art for Easter
Saturday | April 3 | 2 – 4 pm

Join Linda, a professional chocolate, sugar artist, and a Food Network Candyland star, who will guide you to make chocolate ornaments, ribbons, leaves, flowers and even boxes without needing any special molds. We'll use basic household items with store-brand chocolates to make decorative chocolate art. You'll receive a zoom link and a recipe packet prior to the class. The packet will include suggested local chocolate sources that you can buy.

Instructor: Linda Khachadurian. Register for this class here.
Cambridge Center for Adult Education, 42 Brattle Street, (617) 547-6789
Cambridge Historical Society
March 2021 marks the one-year anniversary of the COVID-19 pandemic. To honor the Cantabrigians who have died, we are installing markers on the lawn of our headquarters, the Hooper-Lee-Nichols House. Each marker, a butterfly, a symbol of hope and the shape of Cambridge itself, represents a life lost to the virus and a missing piece in the mosaic of stories that together make up the history of Cambridge. The installation will be up through March 26.
Cambridge Historical Society, 159 Brattle Street, (617) 547-4252
Clover
Place your order now to get a Passover Box on March 25 or 26!
Passover is just around the corner! We're so excited to be collaborating with our dear friend Rabbi Barry Dolinger of Congregation Beth Sholom to create a deep, rich, springtime spread of dishes that are great for one big seder or many smaller meals throughout a week.

Every item in this meal box, from your first sip of soup to your last bite of flourless chocolate cake, is Kosher for Passover — we want to thank Barry for helping Chris and our kitchen team do the hard work to get there with no added cost to you all!

All items are heat-and-eat or require minimal prep (5-10 minutes) to get on the table.

Get yours now!
Clover, 1326 Massachusetts Avenue, (617) 640-1884
Flour Bakery & Cafe
easter + passover
order online here!
order by 6pm two days in advance pick-up Fri 3/26 – Sun 4/4 (Passover) or Fri 4/2 – Sun 4/4 (Easter)
Easter Sweets
robin's egg cake 36 whole 6" cake | 6 slice
malted chocolate cake, malted vanilla buttercream filling, robin's egg blue buttercream, chocolate speckles
coconut cake 52 whole 8" cake | 6 slice
fluffy coconut cake, coconut buttercream filling, shredded coconut
ricotta pie 35 whole pie | 6 slice
creamy ricotta filling, sweet pate sucree crust, fresh fruit
lime cream pie 35 whole pie | 6 slice
tart + sweet lime custard, limey whipped cream
hot cross buns 4 each
brioche with clove, candied oranges, raisins, spiced icing cross
easter egg oreos 3 each
easter egg shaped oreo cookie, pink and yellow vanilla cream filling
meringue peeps 3 each
pastel meringue baby chicks
baby chick cupcake 3.5 each
vanilla cupcake, vanilla frosting baby chick
eggcellent sugar cookies 3 each
crispy lemon sugar cookies, royal icing, chocolate speckles
Easter Brunch
asparagus + smoked ham strata 40
caramelized onions, tarragon, parmigiano-reggiano
bacon, caramelized onion, goat cheese quiche 40
roasted mushroom, sautéed spinach, fontina 40
Passover Sweets
please note this menu is not kosher and not kosher for passover
chocolate toffee matzo crunch 3.5 each
matzo cracker covered in chocolate, toffee and almonds
triple chocolate mousse cake 6"-half sheet cake | 36-135
milk, dark + white chocolate mousse, flourless chocolate cake, chocolate ganache, fresh fruit (gluten-free)
gluten-free lemon meringue pie 40
tangy lemon curd, sweet meringue topping (contains cornstarch)
gluten-free chocolate cream pie 40
chocolate pudding, whipped cream, chocolate curls (contains cornstarch)
hazelnut-almond dacquoise 6-12 slices | 36-72
hazelnut + almond meringues, coffee buttercream, dark chocolate ganache, hazelnuts (contains cornstarch, gluten-free)
Flour Bakery & Cafe, 114 Mount Auburn Street, 617-714-3205
Harvest
A garden patio with heaters, a gas fireplace and farm- and ocean-fresh dishes are all ingredients that make brunch at this Harvard Square mainstay a must. Enjoy a special three-course, prix fixe Easter brunch or dinner—featuring such tempting options as oysters, lamb tartare, grilled salmon, and lobster and shrimp mousseline ravioli—from 11 a.m.–8 p.m. on April 4.
Harvest, 44 Brattle Street, , (617) 868-2255
Nubar
We are opening again for dining on April 1st – for dinner 7 days/wk. We will have an Easter brunch, from 11am – 3pm on Sunday April 4th. This year it will be an a la carte affair, instead of our usual buffet. The menu can be viewed on our website here.
Nubar, 16 Garden Street, (617) 234–1365
Otto
Stop by for our April Monthly special!
Our Spring Salad is Shaved Fennel, Leaf Lettuce, Radish & Blue Cheese with Dijon Mustard Vinaigrette. Our April pizza special is Nashville Hot Chicken with Banana Peppers.
Otto, 1432 Massachusetts Avenue, (617) 873-0888
Ray-Ban
Dates: Starting from April
Stop by your Ray-Ban store for your next Prescription purchase and get 40% off your Rx lenses when buying a Complete Prescription Frame. Applies to both Prescription Sunglasses and Eyeglasses! (See Store Associate for more details. Some styles excluded. Cannot be combined with insurances or other offers).
Ray-Ban, 19 Brattle Street, (617) 876-0109
Source Restaurant
Easter Sunday & Monday Brunch from 11am until 3pm

Menu || Reservations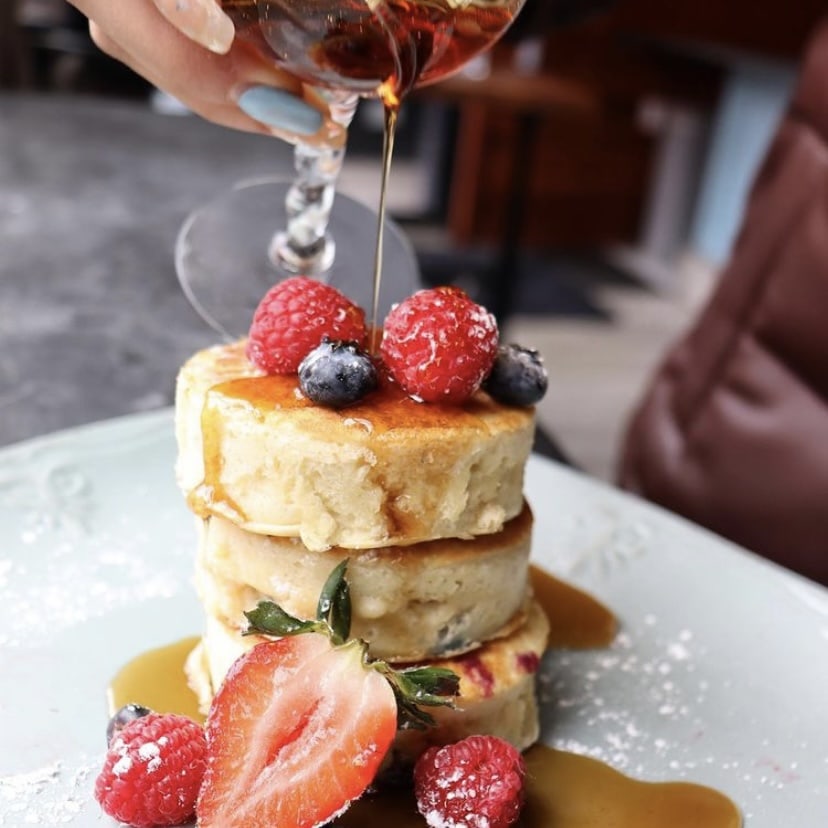 Source Restaurant, 27 Church Street, (857) 856-6800
For information regarding Easter religious services, please visit the websites of churches in Harvard Square found HERE.