American Repertory Theater
Life of Pi
It's that time of year again — take advantage of A.R.T.'s annual Fee Free Spree! Starting Wednesday, November 23 through Cyber Monday, all ticketing fees are waived for new purchases on tickets for
Life of Pi. See you at the theater soon!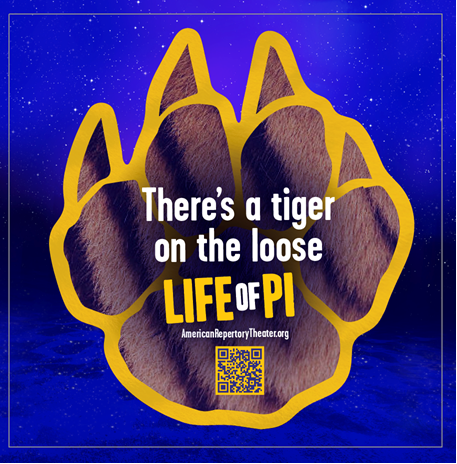 American Repertory Theater, 64 Brattle Street, (617-547-8300
Barre & Soul
Wednesday 11/23-Sunday 11/27:
30% off 5, 10, and 20 class packs AND 30% off merch
11/25 Black Friday only: All classes free, in addition to 30% off 5, 10, and 20 class packs AND 30% off merch
11/28 Cyber Monday: Virtual Only Memberships $39
Barre & Soul, 36 JFK Street, 781-658-7098
Bonde Fine Wine Shop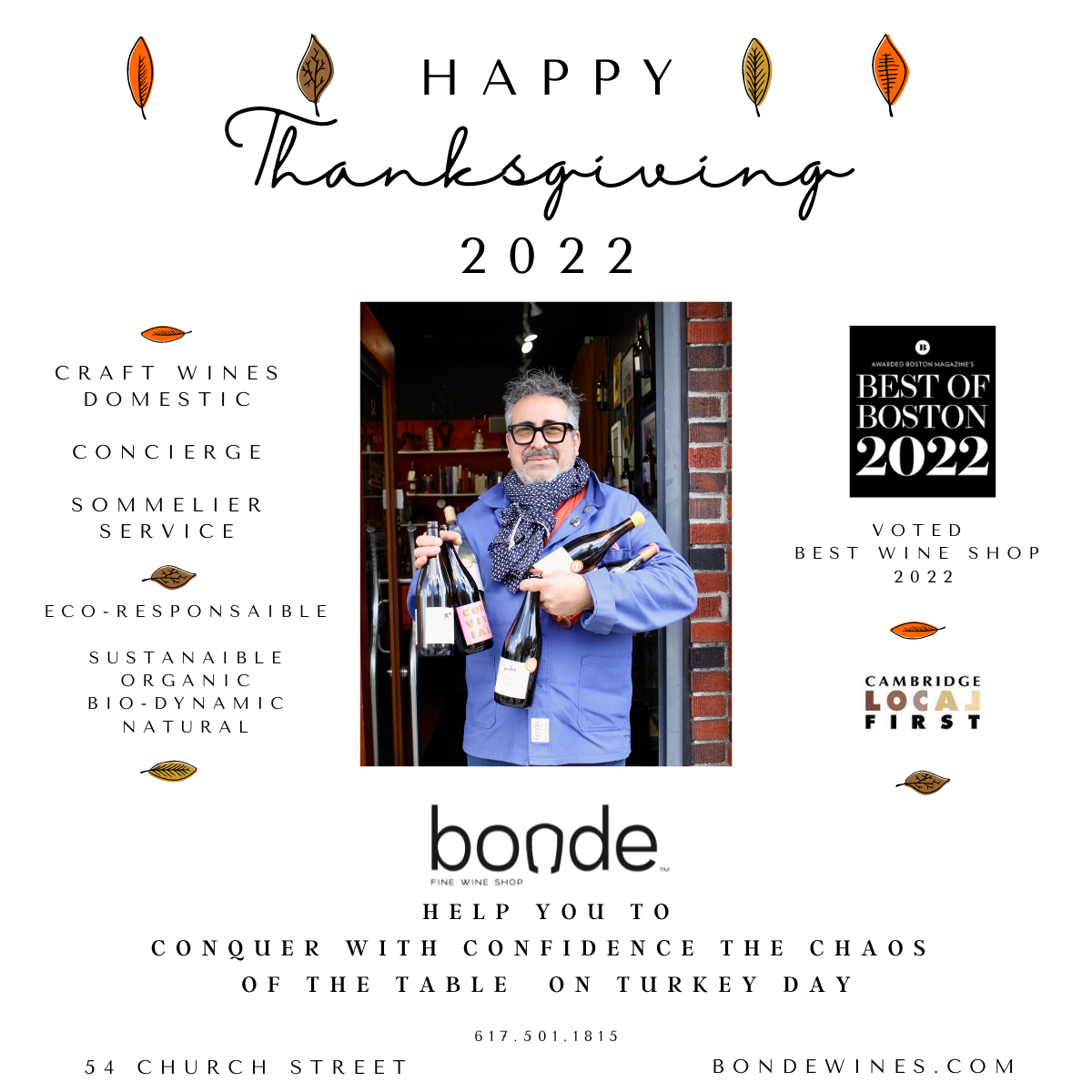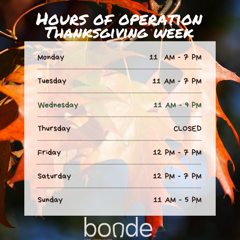 Bonde, 54 Church Street, 617 945-2360
Brattle Theatre
Repertory Series
MARILYN BEYOND BLONDE
Tue, Nov 22 – Thu, Dec 1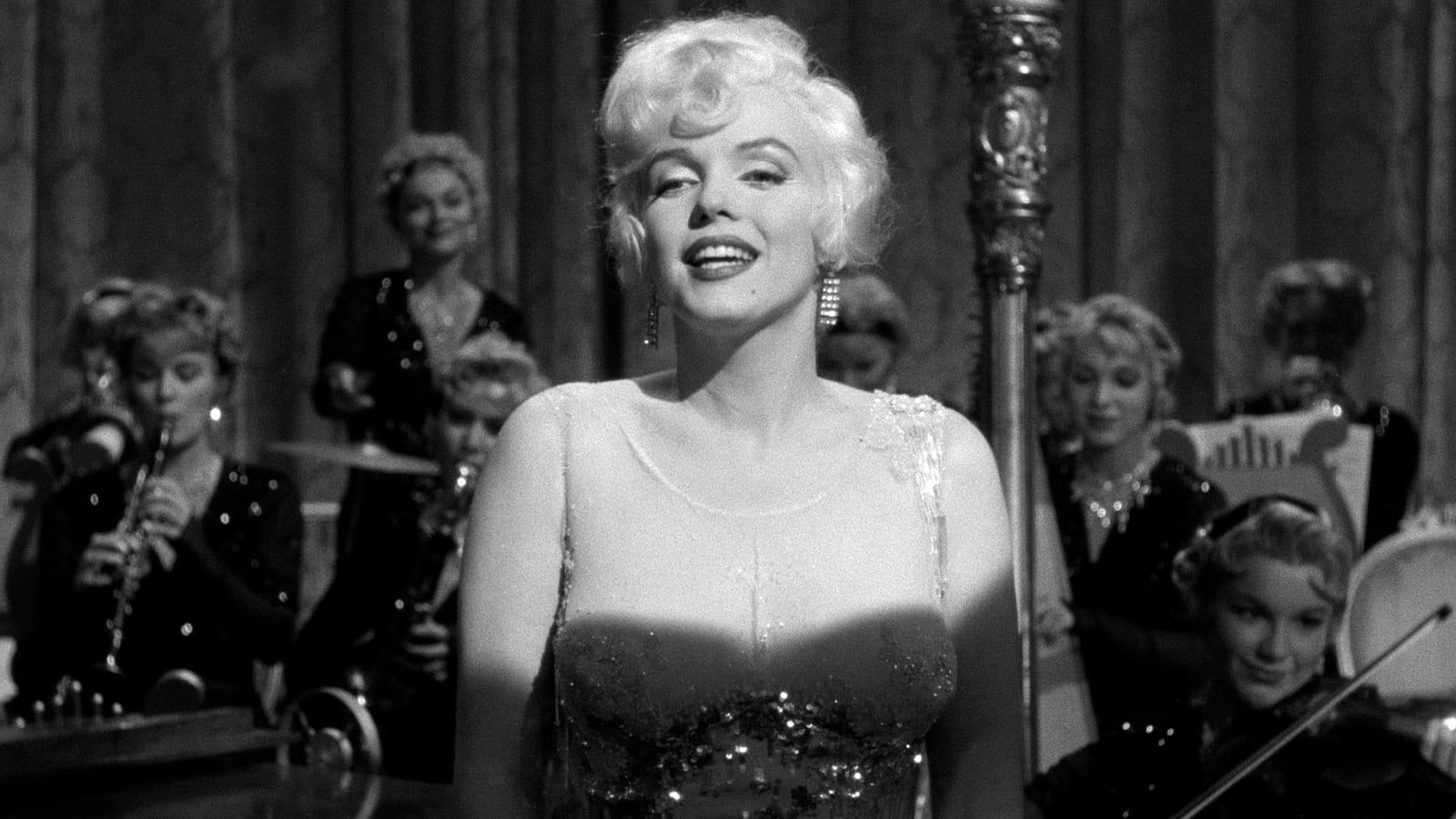 GENTLEMEN PREFER BLONDES • Tue, Nov 22 at 7:00; Wed, Nov 23 at 5:00, 9:00
HOW TO MARRY A MILLIONAIRE • Tue, Nov 22 at 5:00, 9:00; Wed, Nov 23 at 7:00pm
THE SEVEN YEAR ITCH • Thu, Nov 24 at 6:30pm; Tue, Nov 29 at 3:45, 8:30
SOME LIKE IT HOT • Thu, Nov 24 at 4:00, 8:45; Tue, Nov 29 at 6:00
NIAGARA • Wed, Nov 30 at 4:30, 9:00; Thu, Dec 1 at 7:00
THE MISFITS • Wed, Nov 30 at 6:00; Thu, Dec 1 at 4:00, 8:30
Tickets & Info

Give Thanks for Bogie!
80th Anniversary!
CASABLANCA
Sat, Nov 26 & Sun, Nov 27 at 1:00, 3:30, 6:00, 8:30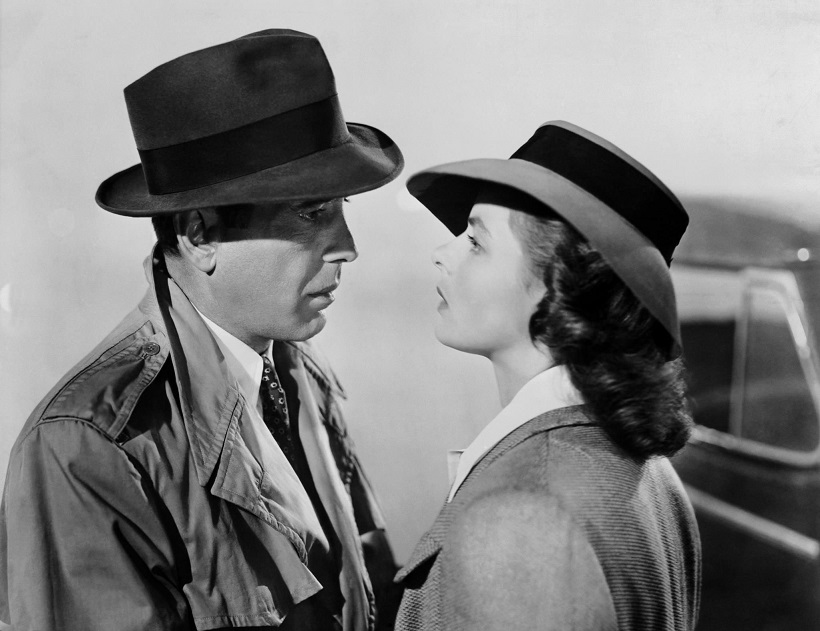 1942 • dir Michael Curtiz w/Humphrey Bogart, Ingrid Bergman, Claude Rains, Paul Henreid, Sydney Greenstreet, Peter Lorre • 102 min • DCP
Tickets & Info
Brattle Theatre, 40 Brattle Street, 617-876-6837
Commonwealth Wine School
Thanksgiving Wine & Cheese at Commonwealth Wine School
Saturday, Nov. 19, 6:30-8pm
Grafton Street Pub & Grille
Open from 12-9 on Thanksgiving, offering our full dinner menu all day in addition to Thanksgiving Specials.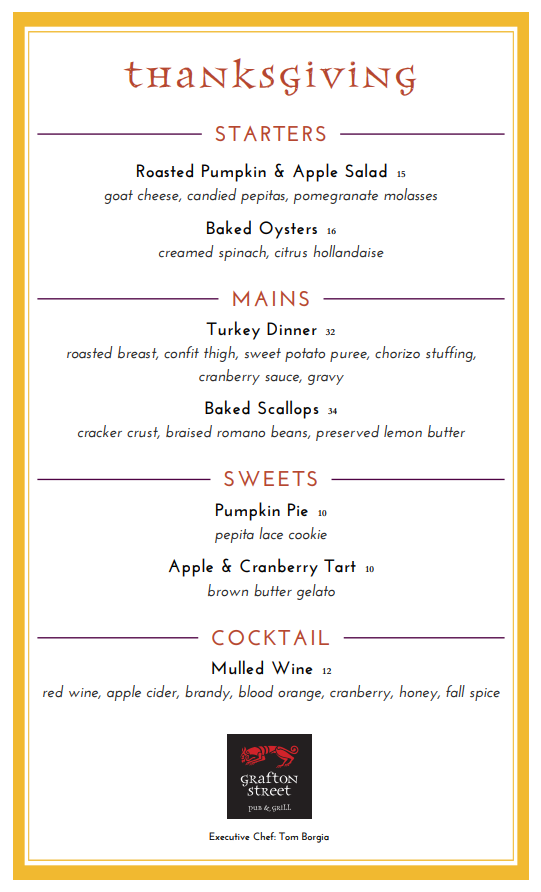 Grafton Street Pub & Grille, 59 JFK Street, 617-497-0400
Harvard Art Museums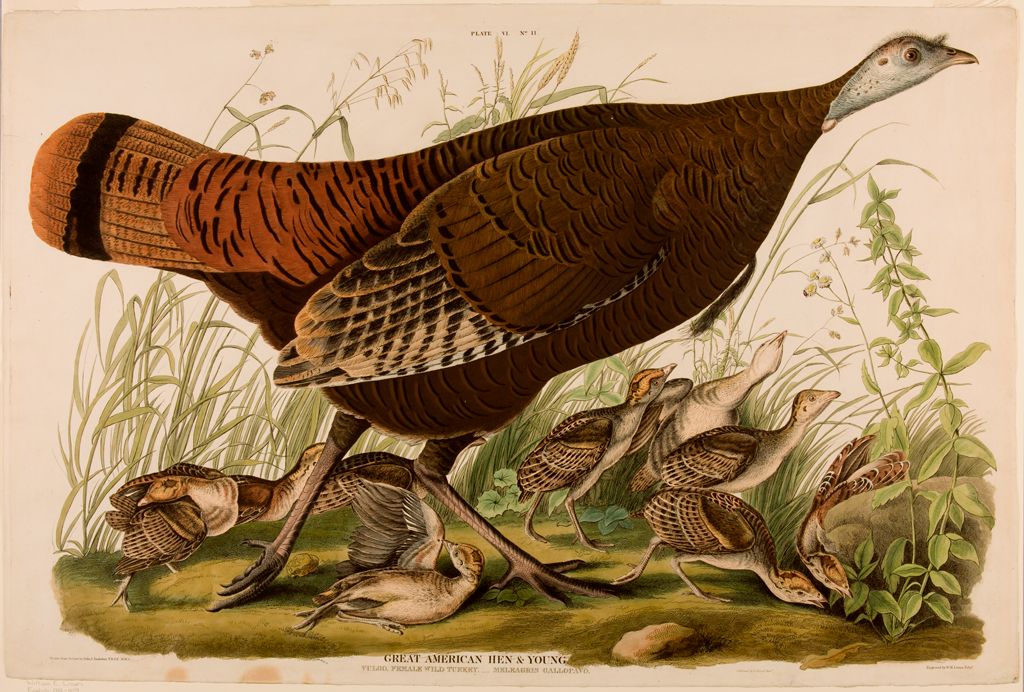 It's the final countdown to Thanksgiving break and we're giving thanks to you! Before you travel near and far, take a break in our galleries or join us at one of our upcoming programs. Check out everything going on in our online calendar.
Harvard Art Museums, 32 Quincy Street, 617-495-9400
Hunt's Photo & Video
It's a great time to get those Holiday Card orders in, and they're 30% OFF when you buy two or more 25-Card Packs through December 31st! Cards are available in 4×8 and 5×7 sizes. Also, if you're looking to get into photography, need photo accessories, film, or a passport photo, stop by and see us in Cambridge – we are here to help!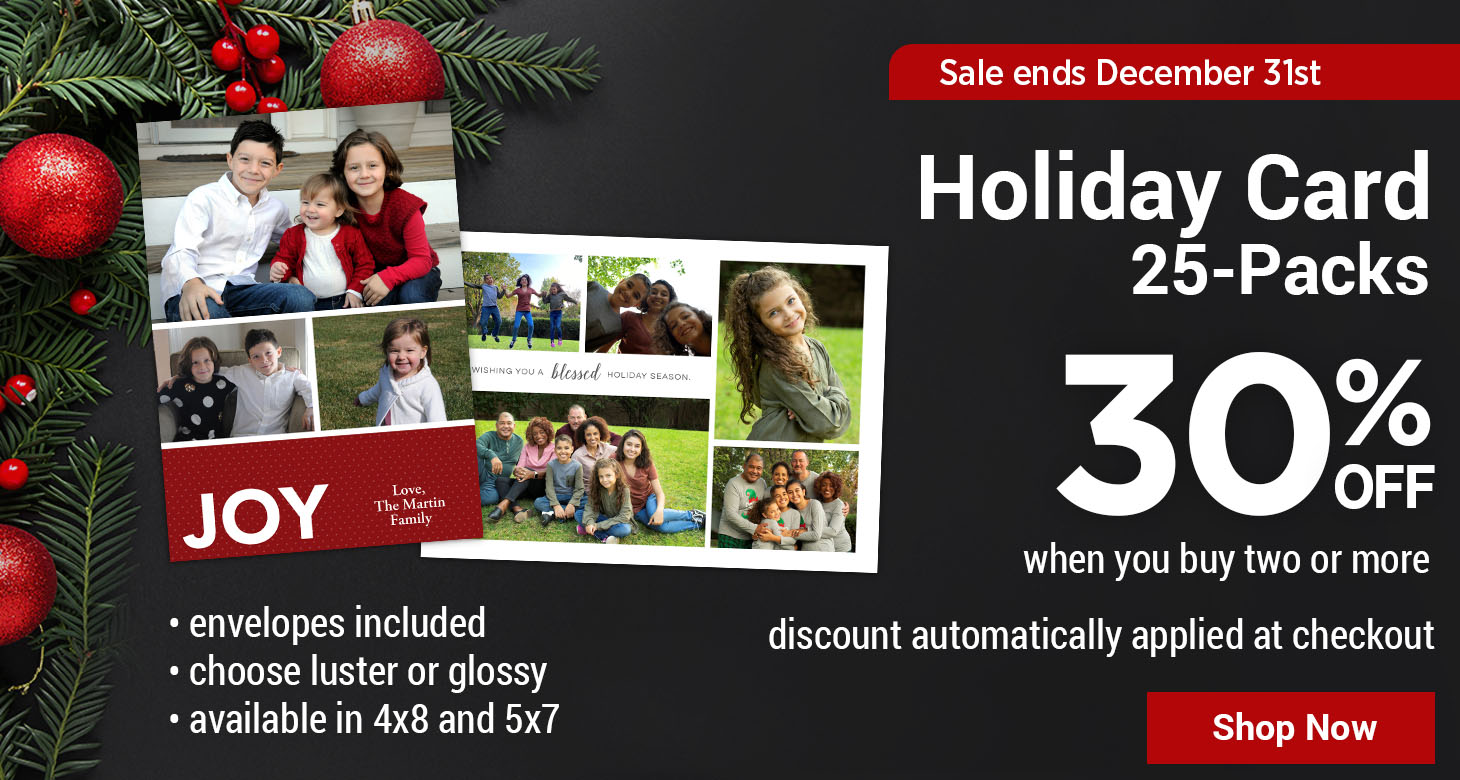 Order Cards Today. Photography Questions? Give us a call: (617) 576-0969
Hunt's Photos & Video, 99 Mt. Auburn Street, (617) 576-0969
Las Palmas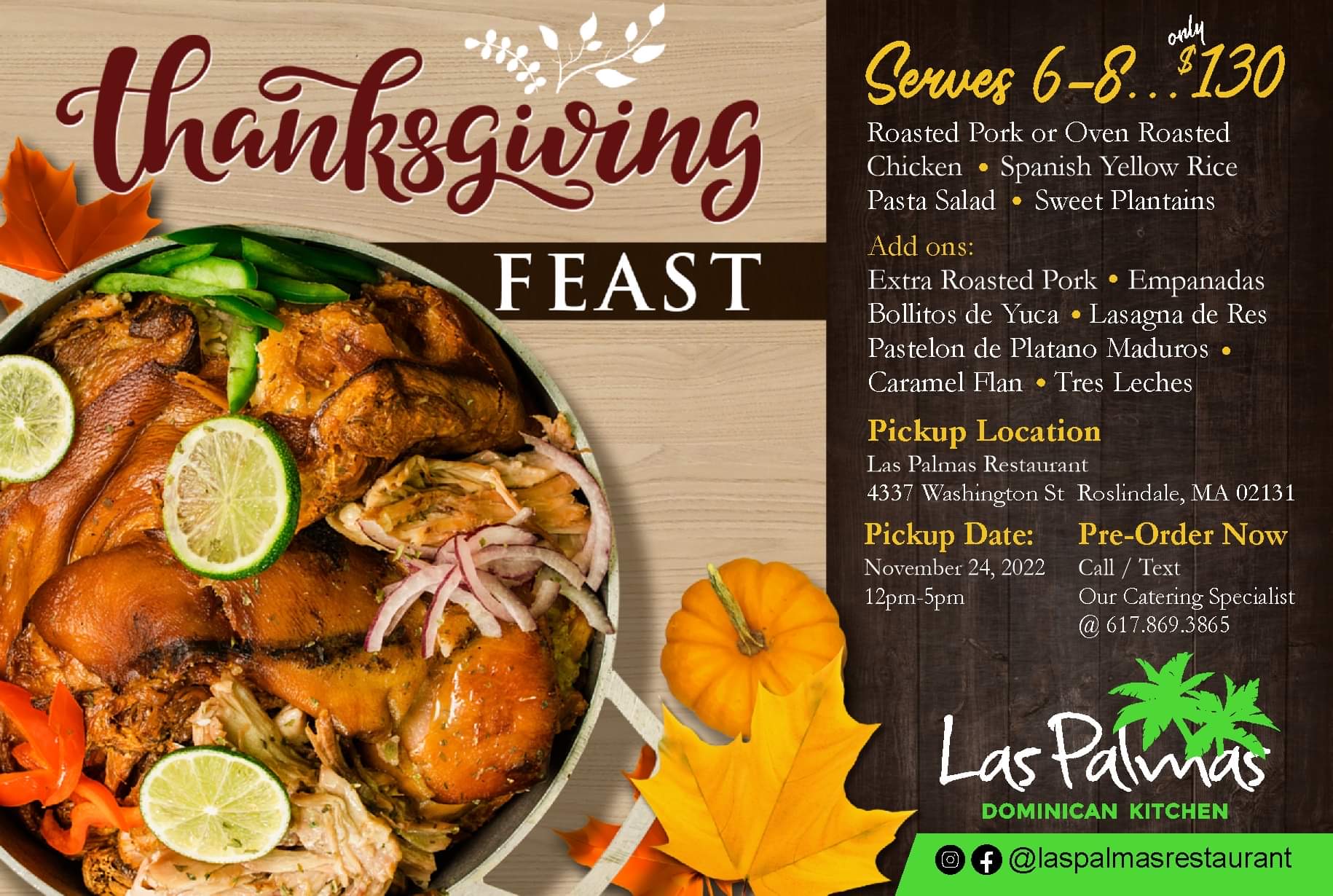 Las Palmas Dominican Kitchen, 1350 Massachusetts Avenue, 617-869-3865
Nubar
THANKSGIVING DAY BUFFET
12PM – 6PM – LAST SEATING IS AT 5PM
CALL FOR RESERVATIONS: 617.234.1365
See options for ordering Thanksgiving dinner to-go at the bottom of the page.
$55 FOR ADULTS, $30 FOR KIDS, KIDS UNDER 5 FREE. INCLUDES SODA, JUICE, COFFEE, TEA
SOUP
Pumpkin Bisque
CARVING STATION
Roast Turkey
Pan Gravy, Cranberry sauce
Honey Glazed Ham
Stone Ground Mustard
Dinner Rolls
FISH
Grilled Salmon
Carrot Butter, Roasted Broccolini
SIDES
Traditional Bread Stuffing
Roasted Brussels Sprouts with Crisp Bacon
Whipped Potatoes
Roasted Winter Squashes
Candied Yams
Glazed Root Vegetables
French Green Beans with Slivered Almonds
SALADS
Caesar Salad
Baby Spinach
Shaved Apples, Celery, Radish, Blue Cheese, Cider Vinaigrette
DESSERT
Pies
Apple, Pumpkin, Pecan
Mini Pastries, Cakes & Cupcakes
ORDER THANKSGIVING TO GO
$55/PP – MINIMUM 2 GUESTS –
CALL 617-234-1365 TO PLACE ORDER NO LATER THAN NOV. 19TH
PICKUP THANKSGIVING DAY 10AM – NOON
MENU INCLUDES:
Soup for each guest
Salad for each guest
10 oz. of either Turkey, Ham, OR Combo per person
One pint of each:
Traditional Stuffing
Whipped Potatoes
Candied Yams
Fall Vegetable Medley
Sides of: pan gravy, stoneground mustard, cranberry sauce
One slice of pie OR cake for each guest
THANKSGIVING AFTER 6PM
We will offer our regular dinner menu, including a Turkey Plate Special $35
Nubar, 16 Garden Street, 617-234-1365
Off the Beaten Path Food Tours
Got family and friends in town for Thanksgiving?
Off the Beaten Path Food Tours is running their Harvard Square Chocolate Tour and Food Tour on November 22, 23, and 26. Join them for a unique look around the Square with stories of cacao or Harvard. Book a tour here. Check out our tour calendar! offthebeatenpathfoodtours.com
Off the Beaten Path Food Tours
Russell House Tavern
Russell House Tavern is offering our regular dinner menu in addition to our Thanksgiving specials from 11am-9pm on Thanksgiving Day! Also currently accepting pre-orders for our Thanksgiving Take-Out. The Take-Out is offered for $50/person and is available for pick up on Thanksgiving Day from 11am-2pm. We will be accepting pre-orders until Sunday, November 20th!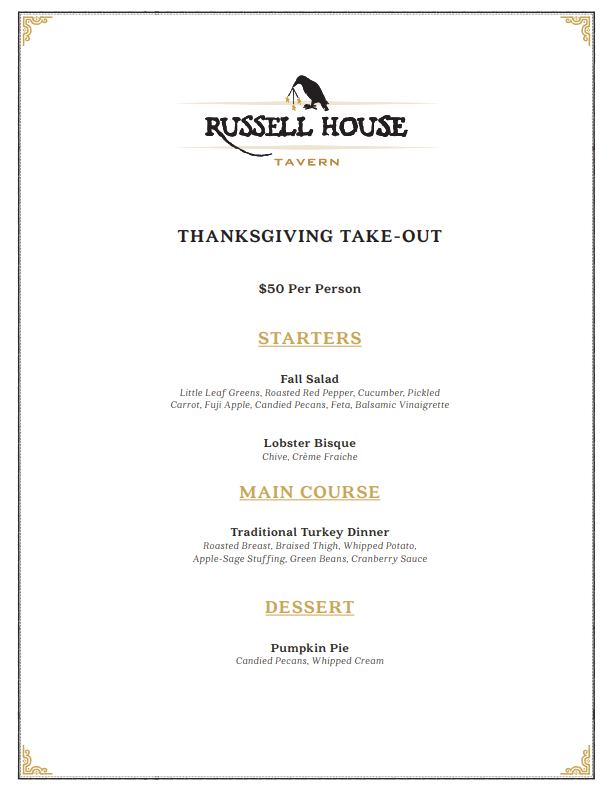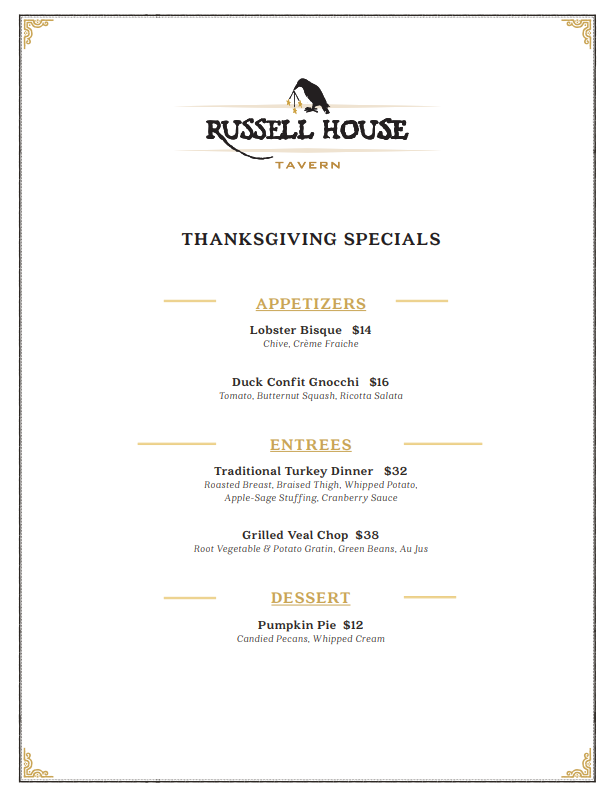 Russell House Tavern, 14 JFK Street, 617-500-3055
Smoke Shop BBQ
Build your own Thanksgiving feast with our à la carte menu or feed a smaller group with our All Boxed Up Dinners.
All Boxed Up: Thanksgiving Dinner for 2 & À La Carte Menu
Order by 11/17 | Pickup 11/22 or 11/23
Our pre-set boxed dinner is great for smaller groups or multiples of 2. Includes an array of delicious fixings like turkey breast, pork loin ham, That gravy, green bean casserole, and more.
À La Carte Menu
Order by 11/19 | Pickup 11/23
Choose from fan favorites like whole smoked turkeys, smoked briskets, Texas toast stuffing, mashed sweet potatoes, and more.
All orders are picked up cold & include simple reheating instructions. (Both box & a la carte)
Limited Time Specials – Now through Nov 30th
BBQ Bologna Sandwich
Smoked Bologna Sandwich glazed with Sweet Victory BBQ Sauce topped with coleslaw and pickles served on a potato roll.
Pumpkin Spice Butter Cake
Rich pumpkin spice pound cake with a baked-on cream cheese frosting.
Smoke Shop BBQ, 8 Dunster Street, 617-547-7427