June 2023
Big Skinny
Someone to celebrate!
Whether he's an uncle, a father, grandfather, or mentor, show him you've taken time to appreciate all he's done in your life [or your kids' lives!] with a gift he'll actually use every day.
Customers have been using our wallets since 2005 – 18 years! – and we have thousands of reviews citing how much people love our wallets.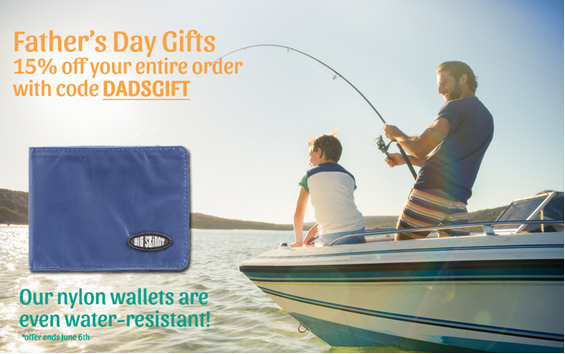 Big Skinny, (617) 500-6939
Boathouse 400
10% off breakfast for Dad's at Boathouse 400, plus complimentary parking for one car.
Boathouse 400, 400 Soldiers Field Road, (617) 783- 0090
Bob Slate Stationer
Great cards and gifts for Dad are at Bob Slate Stationer!
Select fine pens are 25% off.
Bob Slate Stationer, 30 Brattle Street, (617) 547-1230
Bonde Fine Wine Shop
Finally, the perfect gift for Father's Day.
Because he couldn't buy that before you.
Release of private collection from Napa Valley mythical winemaker Brian Graham
Two Ramian Estate Cabernet Sauvignon Vintage Napa Valley In a wood Box $90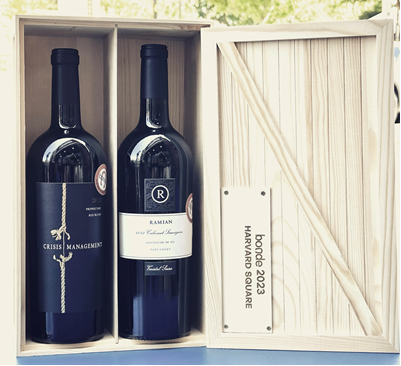 Bonde Fine Wine, 54 Church Street, (617) 945-2360
BREATHE
BREATHE Cambridge is offering free classes to all dads all weekend long (Saturday and Sunday). No need to register! Just show up 15 minutes before class. Schedule available at breathecambridge.com.
BREATHE Cambridge, 30 JFK Street, (617) 547-9328
Commonwealth Wine School
Father's Day Weekend! Join us at Commonwealth Wine School for a class that Dad is sure to love.
Saturday, June 17th, Goat Cheeses and the Wines that Love Them! from 6:30 – 8:00pm. Join wine and food expert (and Dad!) Adam Centamore as he leads you through these classic pairings of delicious wines and goat cheeses hand-picked from Formaggio Kitchen. Sadly, for too many people "goat cheese" means bland, white chunks of clay bereft of any texture, flavor, or personality. It's time to celebrate goat milk cheeses for the delicious wonders they are!
https://www.commonwealthwineschool.com/shop/p/goat-cheese-and-wine-june-17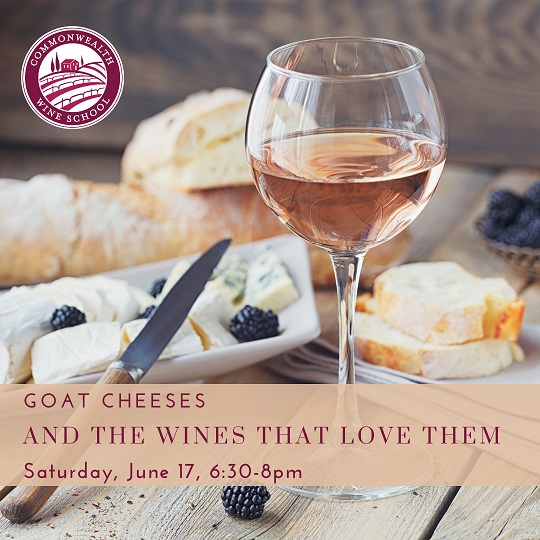 Wine classes also make fabulous gifts! Sign Dad up for one of our upcoming classes, or get him a gift card so he can choose for himself.
https://www.commonwealthwineschool.com/calendar
https://www.commonwealthwineschool.com/shop/gift-card
Commonwealth Wine School, 35 Dunster Street, (617) 575-2451
Denise Patnod Acupuncture
Father's Day is every day in June. Take 50% off your first session. Acupuncture with masssge. One hour appointments.
Denise Patnod Acupuncture, 22 Hilliard Street, (617) 820-6864
Harvard Art Museums
Father's Day weekend at the Harvard Art Museums.
General: Visit our galleries for FREE on Sundays. Check the visit page for all free admission opportunities at the Harvard Art Museums.
General: American Watercolors, 1880–1990: Into the Light now on view through August 13. Discover how American watercolorists from Winslow Homer to Hannah Wilke leveraged the imaginative and experimental capacity of the medium to create marvelously diverse works over more than a century.
General: From the Andes to the Caribbean: American Art from the Spanish Empire on view through July 30. Discover a more complete story of art from the Spanish Empire—and a broader definition of American art—through an unparalleled collection of Spanish colonial paintings.
Event: Sunday, June 18th, 12:00 -1:00pm. Exhibition Tour: American Watercolors, 1880–1990: Into the Light. Join us for a guided look at works of art in the American Watercolors, 1880–1990 exhibition, with curator Joachim Homann. Free on Sundays.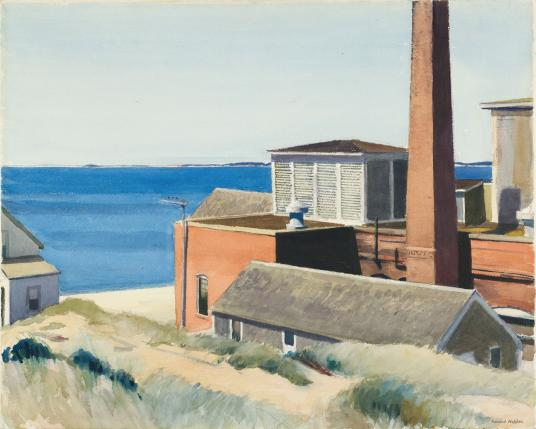 Harvard Art Museums, (617) 495-9400
Henrietta's Table
Father's Day offerings at Henrietta's Table.
Henrietta's Table , 1 Bennett Street, (617) 661-5005
Miller Havens Fine Art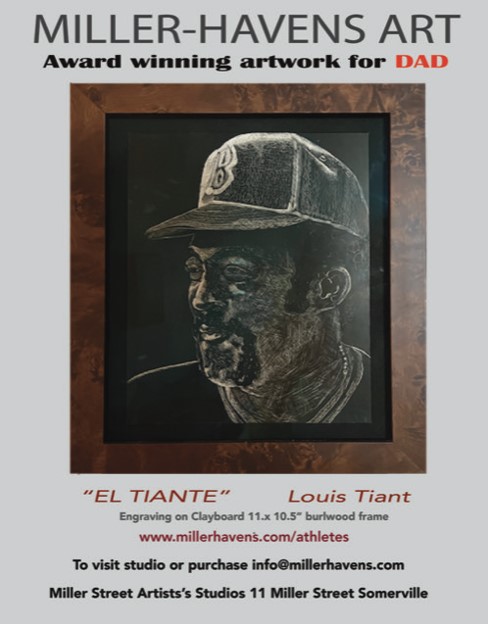 Miller Havens Art, 11 Miller Street, Somerville, info@millerhavens.com
Nubar
Patio dining is in full swing at Nubar!
For Father's Day – Nubar will be offering Sunday brunch buffet, from 11am – 2pm. The cost is $45/adults, $20/kids 12 and under, and free for kids 5 and under. The price includes coffee, juice, or soft drinks.
Nubar, 16 Garden Street, (617) 234-1365
Smoke Shop BBQ
Get Summer Backyard Barbecue Ready
IQUE to the rescue!

Celebrating Dad, a Grad or simply the summer just got that much easier. In coming days it will be even easier to order our IQUE catering package for 10 people.

IQUE for 10 includes:
Ribs
Brisket
Pulled Pork
BBQ Chicken
Burnt Ends
Sides (coleslaw, cucumber salad, pit beans, cornbread)
Dessert (butter cake)
Plus: pickles, sauces, and slider buns!

Plus…if you are looking to design your own buzz-worthy backyard barbecue, pick up our Backyard BBQ cookbook at any of our locations* or here.
Smoke Shop BBQ, 8 Holyoke Street, (617) 547-7427
Sustainable Foods & Culture
Show love for Dad and take him to the Boston JerkFest Caribbean Festival at Harvard Athletic Complex! This spectacular 2-day Caribbean-themed food and music celebration, named Best Food Festival by Boston Magazine in 2022, kicks off with a Rum & Brew Tasting on Friday July 7, 2023, 5:30 – 8:30 PM featuring 20+ New England's best breweries, distilleries, cideries, and local mead. The festivities get spicier with the Boston JerkFest Food Festival Saturday, July 8, 2022, 11 AM – 8 PM with 12+ food vendors our sustainable food Chef Demos, including a Seafood Throwdown featuring local seafood and a Jerk Cook-Off accompanied by local culturally connected and harvested crops from the region.
Use promo code: Father50 to get 50% off your Rum & Brew tasting tickets and 50% off your Saturday Festival tickets!
For more information visit bostonjerkfest.com
For tickets visit our eventbrite link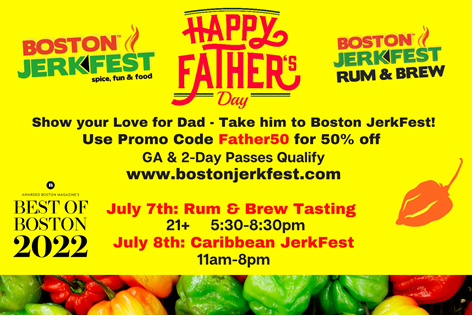 More information coming soon!