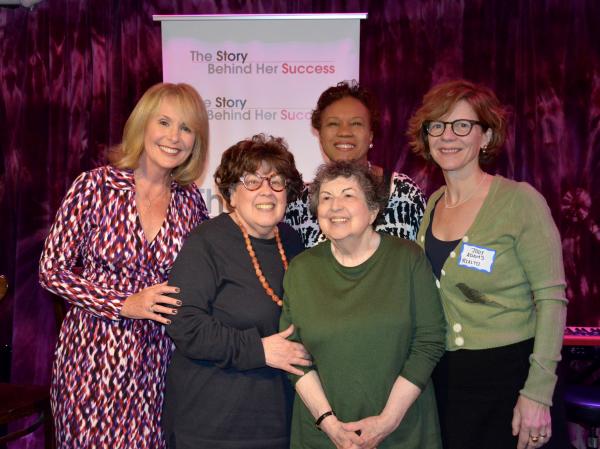 Every March, the Harvard Square Business Association celebrates Women's History Month, by publishing an annual list of our women business owners, as well as political and civic leaders in the City of Cambridge. Throughout the month, recognitions and acknowledgements culminate in a celebratory women's breakfast.
This year, our breakfast will be held on March 30th at the Beat Brasserie. The invitations were sent yesterday and almost immediately the RSVP's started coming in. The excitement and enthusiasm around this breakfast got me thinking about the very real "sisterhood" that exists and flourishes within our Harvard Square community
Some may remember that recently, Gloria Steinem and Madeleine Albright made front page headlines around the country for rebuking young women who dared to back Bernie Sanders. Their stance was disheartening and perspective appalling, particularly in contrast to our women leaders, shop owners and young entrepreneurs who engage in generous, encouraging and helpful ways; with seasoned leaders actively mentoring newcomers and millennials instructing boomers how to effectively use the latest apps and "mocial" technologies.
The mission of the Harvard Square Business Association is to "promote commerce in Harvard Square while being good stewards of the public space." An important aspect of promoting commerce is to ensure that experienced leaders impart the wisdom of good stewardship to the next generation of business owners.
Long-time HSBA board members, Mary-Catherine Deibel, Rachael Solem, Katherine Rafferty, Carolyn Goff, Kari Kuelzer, and Susan Lapierre, to name a few, are frequently recognized as untiring mentors to newcomers. With their encouragement and support, young businesswomen like Brooke Garber (Mint Julep), Rachael Wentworth (Forty Winks), and Ellie Taft Mueller (Oona's Vintage + Modern) have served on the HSBA board, bringing fresh ideas and youthful enthusiasm to the table.
I spoke to some members recently, including Katherine Bennett, the newly-appointed Executive Director of Spare Change, as well as Mary Taylor (Salt & Olive) Mary Canning (Follow the Honey), and Sarah Rosenkrantz (Y2Y), who value the networking opportunities and partnerships that are formed within our community.
Mary Canning captured the essence of our Harvard Square sisterhood in this way, "We know that as women-owned businesses our power is amplified when we stand united. Rather than fear new neighbors, it is an opportunity to implement best business practices that elevate everyone to the finest they can be, both professionally and personally."
Mary further stated, using a delightfully relevant bee metaphor {in the way that only Mary can do}, "Even without a queen, bees demonstrate altruistic behavior, feeding each other and defending the hive, thus demonstrating an innate wisdom that through inter-dependent behavior all members of the community prosper and succeed."
By,
Denise Jillson