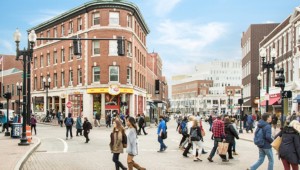 We have lived our values for more than 50 years by executing and successfully meeting our commitments to our people, our customers, and our communities. We hold ourselves to that high standard every day. Our exceptional culture will set us apart for the next 50 years through our unending dedication to these beliefs:
We are our people.
We believe our people are our most fundamental asset – the best professionals in the business who bring our culture to life. We are the company you want to work for and the people you want to do business with.
We work together to sustain superior results.
We believe that, by partnering with each other and with our customers, our talented team will sustain superior results over the long term. We believe that when you are passionate about what you are doing and who you are working within a results oriented, family atmosphere, you do it better.
We provide exceptional service to our customers.
We believe in putting our customers first. This starts by owning, operating, and developing dominant shopping centers that are exceptionally merchandised and maintained and most preferred by the neighborhoods and communities where our best-in-class retailers will thrive.
We add value.
We believe in creating value from every transaction. We realize the critical importance of executing, performing and delivering on our commitments.
We perform for our investors.
We believe that the capital that our investors have entrusted to us is precious. We are open and transparent. We are committed to enhancing the investments of our shareholders, bond and mortgage holders, lenders, and partners.
We connect to our communities.
We believe in contributing to the betterment of our communities. We strive to develop and operate thriving shopping centers that are connected to our neighborhoods. We are continuously reducing our environmental impact through our sustainability program.
We do what is right.
We believe in unwavering standards of honesty and integrity. Since 1963, our Company has built its reputation by maintaining the highest ethical principles. You will find differentiation in our character – we do what is right and you can take us at our word.
We are the industry leader.
We believe that through dedication to excellence, innovation, and ongoing process improvements, and by remaining focused on our core values, we will continue to be the industry leader in a highly competitive and ever-changing market.
Our Mission
Regency Centers will be the preeminent national owner, operator and developer of shopping centers, connecting outstanding retailers and service providers with its neighborhoods and communities.