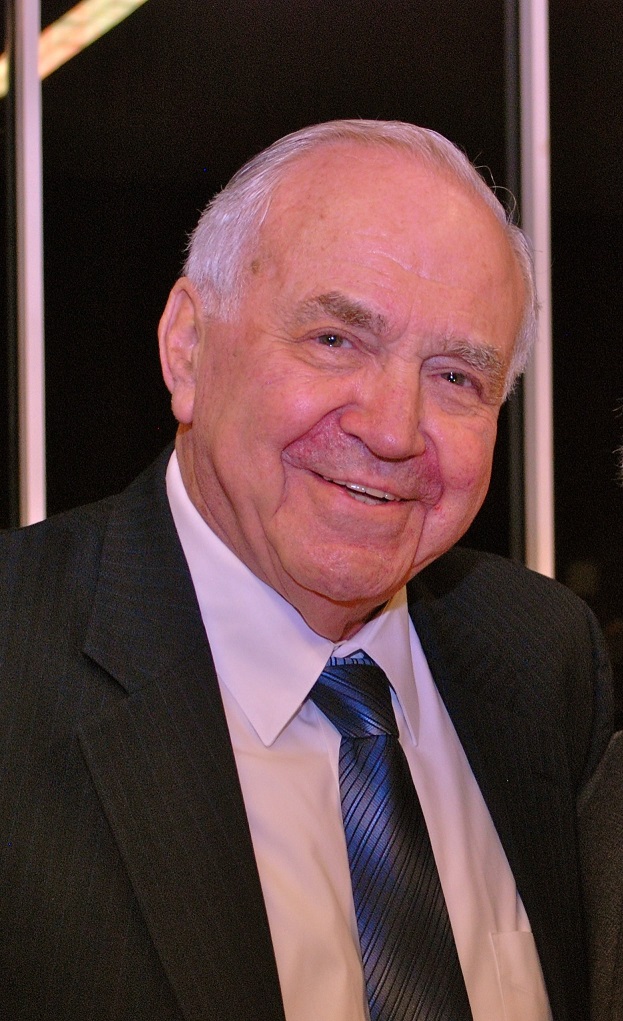 It is with profound sadness that we share that Sheldon Cohen, founder of Out of Town News, philanthropist and beloved friend, passed away on Sunday, October 15th at the age of 92.
Sheldon's storied affiliation with Harvard Square began when he and his father hawked newspapers together in front of the T station. After his father's death, he founded Out of Town News, Inc., in 1955. Cohen sold the business to Hudson News in 1994. He also served as President of the Harvard Square Business Association from 1984 – 1988 and remained an honorary board member.
"Sheldon was a Harvard Square icon. His sage advice, larger than life presence and impact on this community reverberates to this date. His moniker of 'Unofficial Mayor of Harvard Square' remains unchallenged and undisputed. He will be missed." opined Denise Jillson, executive director of the Harvard Square Business Association.
Beloved husband of Gaby Cohen, brother of the late Fred Cohen, father of Leslie, Beth and Marcie, beloved stepfather of Limor and Shirly and proud grandfather of Jennifer, Lindsey, Alexandra, Ethan, Matan, Cole, Sage and Storm. Sheldon will be laid to rest at Mishkan Tefilah Cemetery, 2605 Center Street, W. Roxbury, MA at 11AM on Thursday, October 19, 2023. A Memorial observance will be held thereafter at Cannon Forge Clubhouse, 25 Cannon Forge Drive, Foxborough following the burial from 1PM-5PM. Shiva will take place in Gaby Cohen's home on Friday October 20th from 2:00PM to 5:00PM In lieu of flowers, donations may be made in his memory to Global Smile Foundation, 106 Access Road, Suite 209, Norwood, MA 02062 or online at www.gsmile.org.