Patagonia Gear Swap and Repair Event with Outdoor Afro
Join us on Sunday, July 9th for Patagonia and Outdoor Afro's Summer Gear Swap and Repair Day!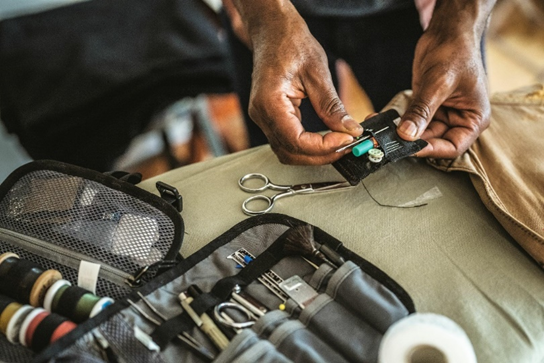 Swing by the shop, located at 39 Brattle Street, between 12pm and 5pm if you have old gear that you're looking to trade or donate! Patagonia is also offering free repairs for new zipper pulls, tenacious tape patches, and snap customizations, which will be happening under their tent at the Harvard Square Open Market on Church Street.
Food will be provided by Fresh Food Generation and drinks are available with a donation to Outdoor Afro.
If you don't have any gear to repair or swap, bring a clean blank shirt to have Patagonia's 50th Anniversary logo design screen printed on! Or, stop by and jam out with DJ Tee.
Event Details:
Where: Patagonia Cambridge
When: July 9th, 12pm-5pm
What: Gear Swap and Repairs with Outdoor Afro
Please RSVP using the link below! This event is open to the public and first-come-first-served!
Gear Swap and Repair Event with Outdoor Afro (splashthat.com)
——————————————————————————————————————
Game Hawker Film Screening at Patagonia and The Brattle Theatre
Join Patagonia on Saturday, July 22nd for an engaging evening!
7pm: Food and Drink at Patagonia Cambridge
7:30pm: Walk across the street to The Brattle Theatre
7:45pm: Game Hawker film screening
8:15pm: Q&A with Shawn Hayes
About Game Hawker:
Shawn Hayes leads a life of devotion. For him, falconry is more than a deep partnership with raptors; it's his life's work. As an American falconry ambassador, he's carved a space for himself where people of color haven't always been welcome. It's taken him across the globe, into strongholds of tradition and conservation. This film is about more than what humans can train birds to do – its about what those birds can teach us about living in partnership with wild creatures and wild places.
Please RSVP at the link below!