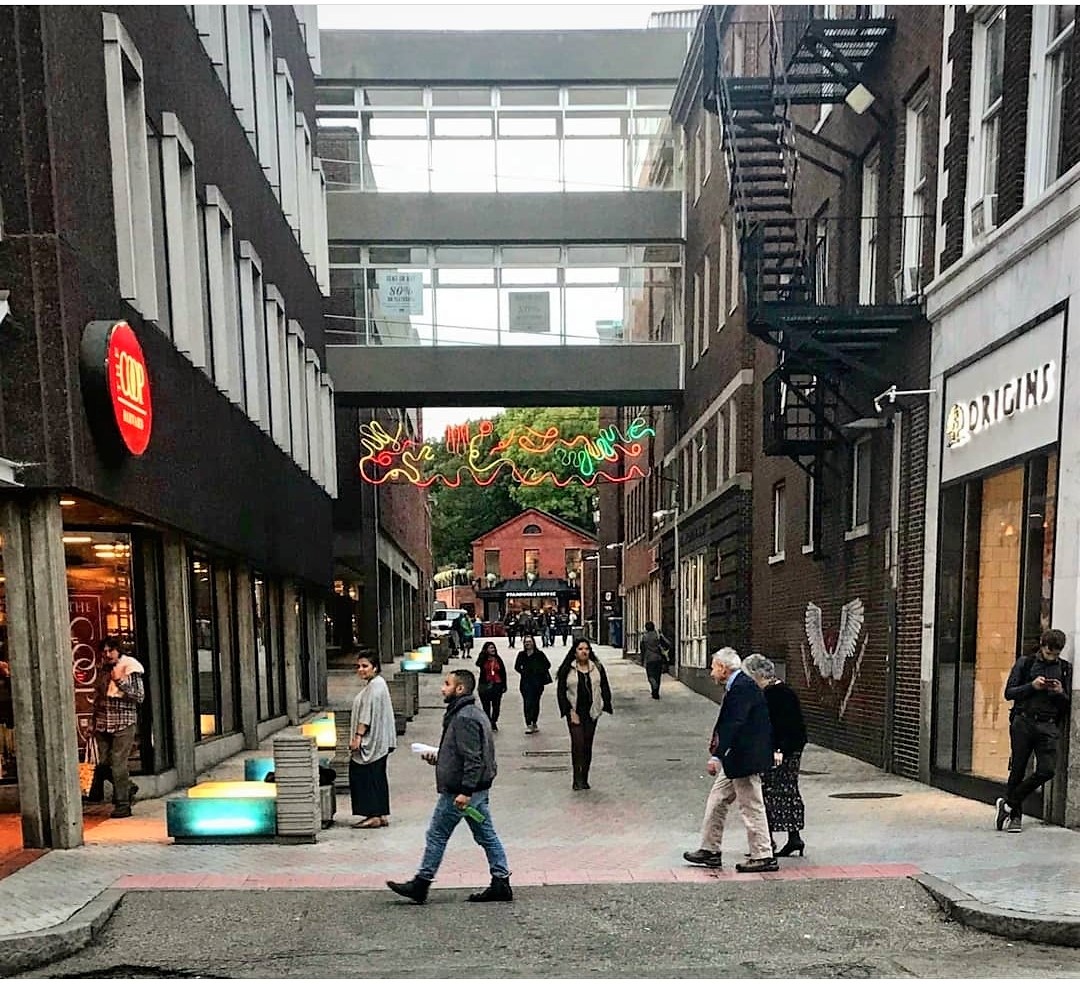 The Art of Banksy is Coming to Harvard Square
The Unauthorized Private Collection is the Largest Banksy Exhibit Ever Assembled

The Art of Banksy: The Unauthorized Private Collection, the largest Banksy exhibit ever assembled, will open on February 17th and due to overwhelming demand, the exhibit has just extended its run at 12 Palmer Street, Harvard Square until May 15th.
This exhibit will feature over 100 original works from private collectors across the globe, offering a rare opportunity to view authenticated and certified Banksy artworks rarely seen by the general public.
This globally acclaimed showcase features original and authenticated works associated with, arguably, the most intriguing and talked-about artist in modern history. On display are prints, canvasses, screenprints, sculptures, unique works and limited-edition pieces mainly dated between the years 1997 to 2008, the period which resulted in Banksy's most recognizable and well-known works.
Iconic works such as 'Girl and Balloon', 'Flower Thrower' and 'Rude Copper' alongside some of Banksy's lesser-known masterpieces will be showcased. Banksy is most infamous for his outdoor art which can be found in streets all around the world. Banksy's indoor pieces – original and unique works on canvas, wood and paper – have been less exposed and are also on display at this exhibition.
Denise Jillson, executive director of the Harvard Square Business Association, is looking forward to welcoming visitors from all over the region to Harvard Square to view this exceptional collection. She said, "It is fitting that an exhibit of this magnitude and significance has found its temporary home on 12 Palmer in Harvard Square. With iconic Passim across the street, the Sinclair around the corner, the beloved Brattle Theater and the A.R.T just steps away and our world-class Harvard Art Museum down the street, Banksy is in very good company. Harvard Square provides convenient parking, a thriving restaurant scene, charming hotels, historic tours, fabulous shopping and some of the best people-watching around."
Parking
Restaurants
Shopping
Hotels
Tours
Entertainment

Banksy, whose identity is the art world's most closely guarded secret, is an enigmatic artist and world-recognized political activist. His graffiti-influenced stencil technique, often combined with anti-establishment slogans, is immediately recognizable and never fails to generate immediate attention. The excited anticipation towards The Art of Banksy stems largely from the interests and values of the Boston Art Market and locals. Art-lovers in this region are particularly activist-minded and seek to challenge the status-quo, and The Art of Banksy is an inspirational, motivating force.

There is still time to buy tickets before they sell out! Tickets for the exhibition are on sale now here. Prices start at $39.99 ($29.99 for children 16 or younger), with timed, flexible and VIP ticket options available.