Annual Tree Lighting Celebration
November 26
4pm – 6:30pm
The Charles Hotel, in partnership with the Harvard Square Business Association, is delighted to announce their annual Tree Lighting Celebration will be taking place on Saturday, November 26th from 4pm – 6:30pm. Come experience the sights, sounds and tastes of the season as the upperlevel courtyard of the hotel is transformed into a holiday wonderland for all ages!
Savor hot chocolate and scrumptious treats as we kick off the season by turning on the twinkling lights on our holiday tree. At 4:15pm, our friends from the Harvard Coop will be reading from a winter classic for kids. In addition, there will be festive craft projects to make and a balloon jester on hand. The man of the hour, Santa Claus, will be joining us at 5pm to spread some cheer!
On your way in, please stop by and meet Cambridge Firefighters and take a photo on a fire truck which will be parked on Bennett Street! The Cambridge Fire Department will be collecting new, unwrapped toys as part of their Annual Toys for Tots drive.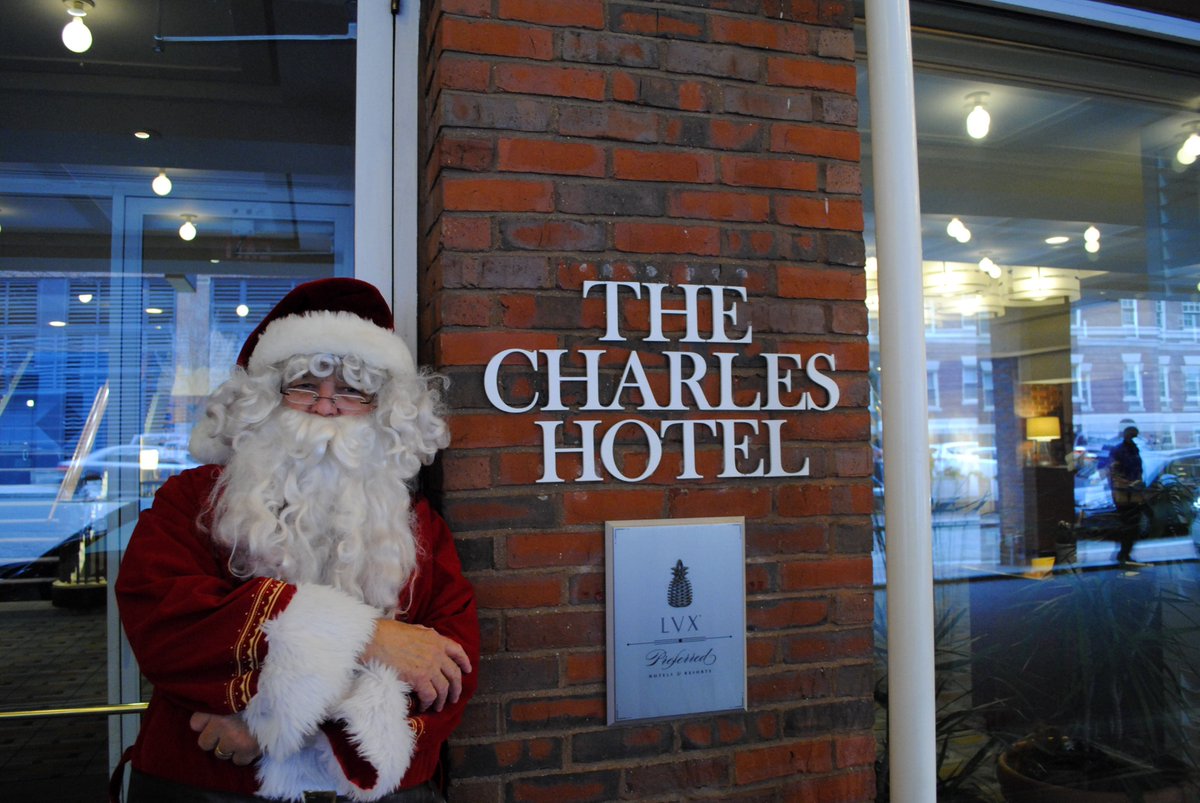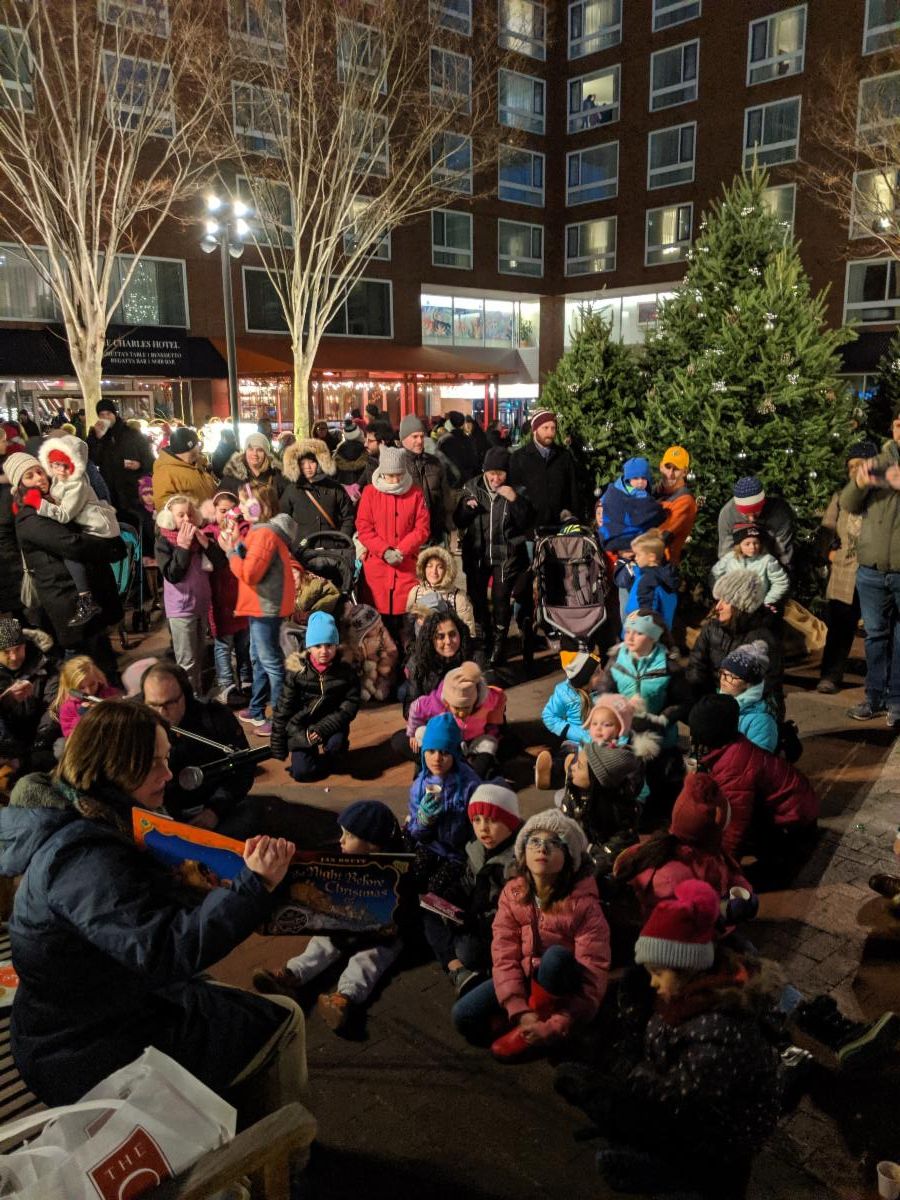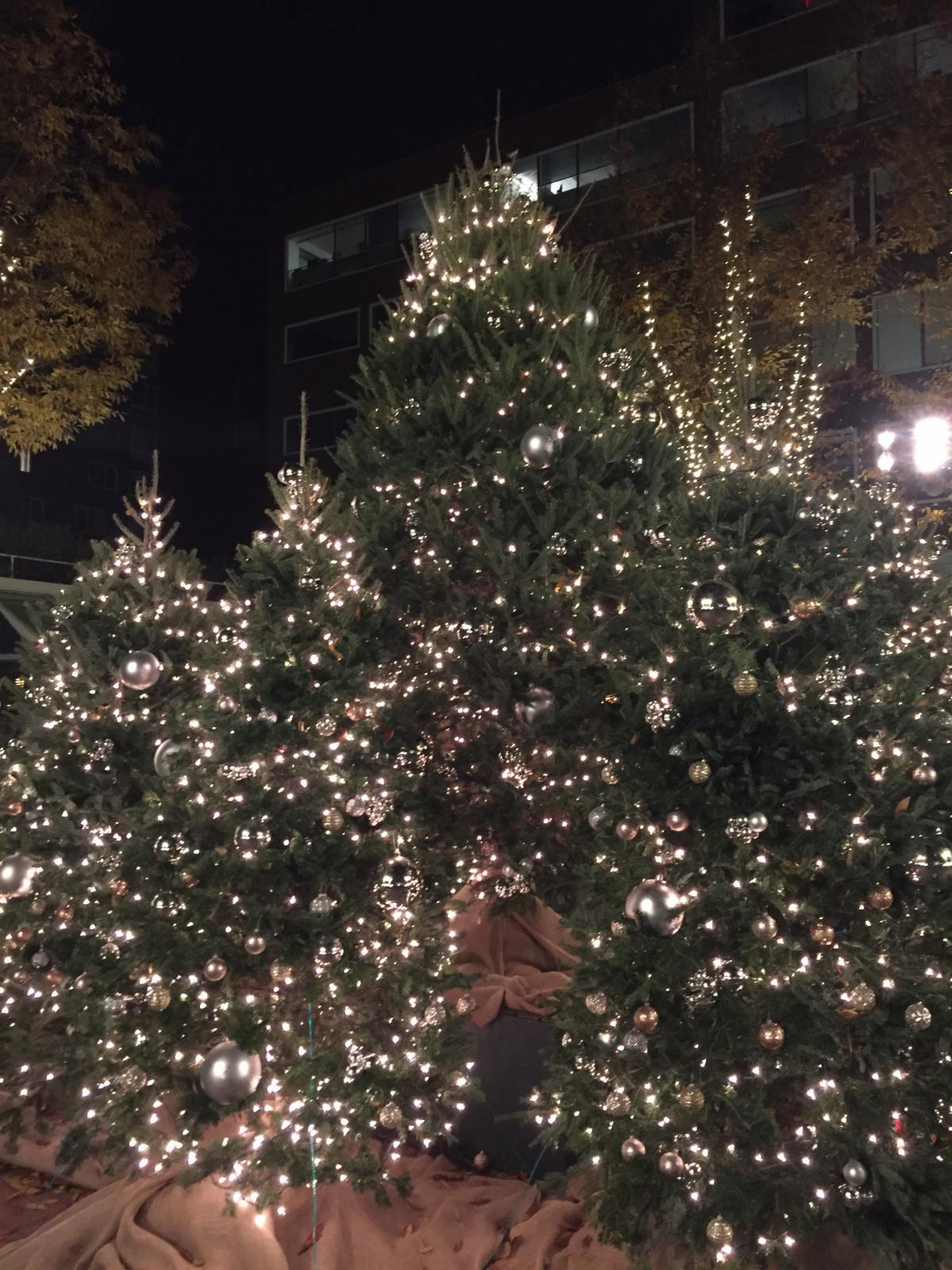 Windborne's Music of Midwinter
November 28
8:00 PM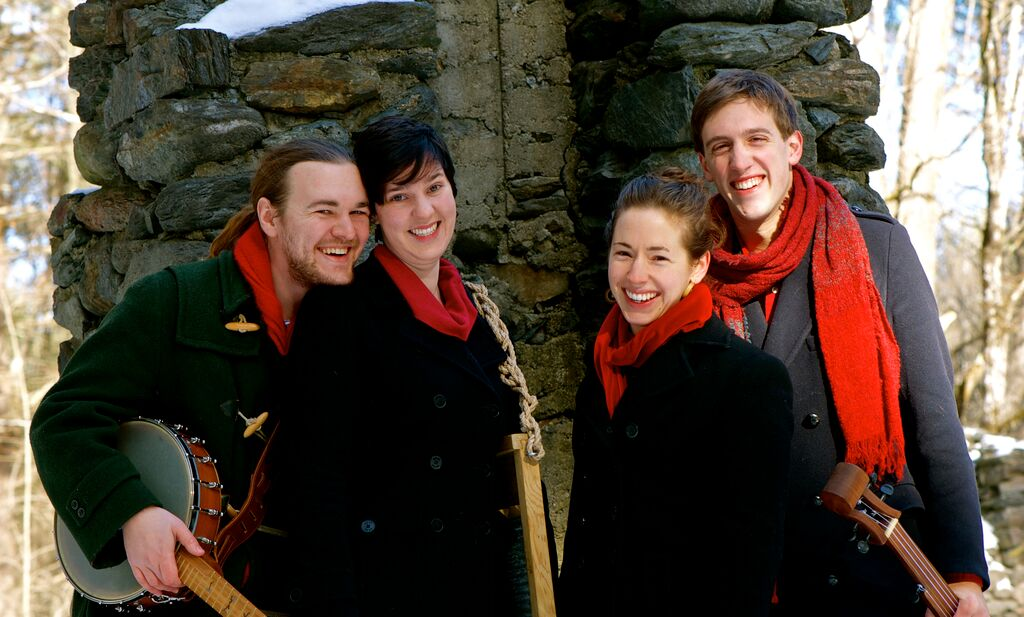 NPR says "Stunningly powerful Windborne sets a new bar for harmony singing," and the much-lauded vocal quartet launches Passim's holiday schedule with a night of songs and stories dubbed Music of Midwinter. They educate as they entertain, telling stories about the music and explaining the characteristics and stylistic elements of the traditions in which they sing. Tickets are $25 and $23 for members.
Smith Campus Center
December 1st – 3rd; 8th – 10th
11am – 6pm
Presented by Harvard Common Spaces and Cambridge Arts
Harvard Square Giving Tree Kickoff
December 3rd
3:30pm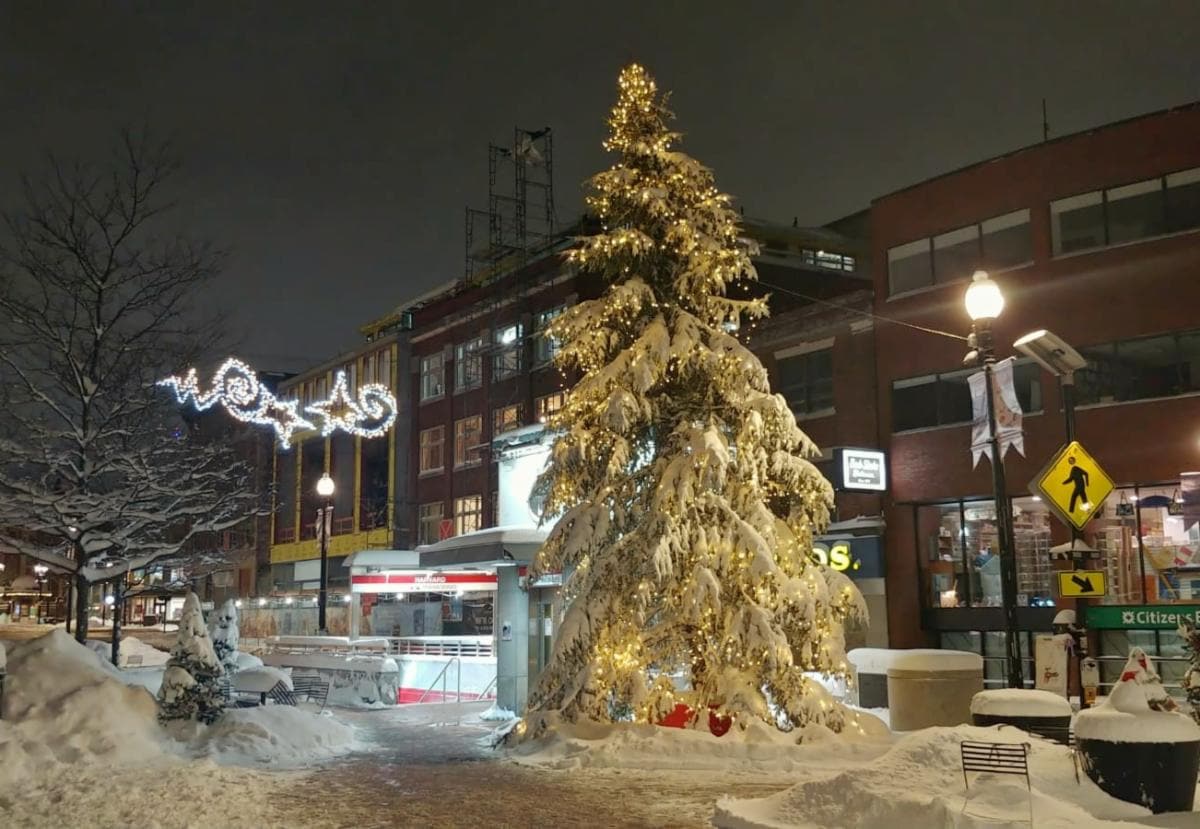 The Harvard Square Business Association (HSBA) members and friends are generously donating hats, gloves, socks, mittens, t-shirts, and scarves. These items will be placed in water-tight zipper bags along with candy canes, chocolates and treats and will be hung on the Holiday Giving Tree. Please bring your own items similarly packaged, or come and help us place ours. People are encouraged to take what they need.
To kick off the installation of the Giving Tree, The Boys of the St. Paul's Choir School will perform joyous hymns and songs. These young boys have performed with the Boston Symphony Orchestra, Leonard Bernstein on the legendary stage of Carnegie Hall, in St. Peter's Square at the Vatican for Pope Francis, and countless Boston Red Sox and Celtics games. Consisting of singers who are both artistically and technically highly developed, it may be surprising to discover that the boys range from grades 3 through 8. Complimentary hot chocolate and yummy cookies for those attending and for passersby will be served by HSBA staff.
Tony Trischka Presents "Of A Winter's Night"
December 3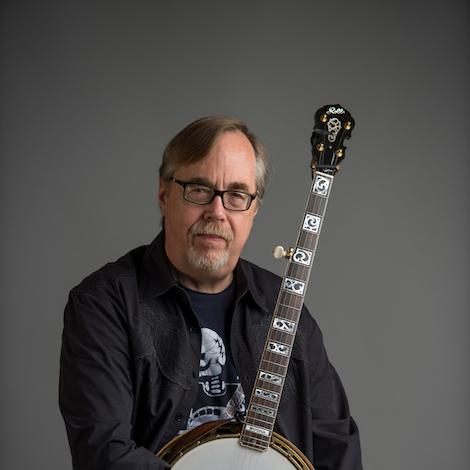 "Of A Winter's Night" is Tony Trischka's banjo-driven celebration of the season where he turns his considerable melodic inventiveness loose on Bluegrass and Americana music for the holidays.
With the backing of his band of extraordinary musicians, Tony is joined by shape-note singer and multi-instrumentalist Tim Eriksen, Hannah Read on guitar and vocals, Jared Engel on bass and vocals, and Sean Trischka on percussion. A diverse, highly textural seasonal collection, Trischka also revels in songs long forgotten and little known. Truly a sumptuous feast for the ears presented as only Tony Trischka can. Tickets available here.
Ho, Ho, Holiday Cocktail & Cheese Pairing
Saturday, December 3, 6:30pm-8pm
When the holidays roll around, who can resist a well-crafted cocktail? A sip or two of a perfectly made libation full of seasonal flavor only adds to the pleasure of the experience.
What better way to enjoy that concoction than with a morsel or two of delicious cheese? Spend an evening with educator (and secret elf) Adam Centamore learning how to create amazing holiday cocktail and cheese pairings in the tastiest way possible! You'll sample an array of cheeses and condiments from around the world, expertly matched with seasonal cocktails in ways that will have you celebrating all season long.
**We will make every effort to accommodate food allergies and/or dietary restrictions, but, due to the fact that we work with small producers from around the globe, we are unable to guarantee or protect from cross contamination**
Tickets: $115 In Person
Screens for Teens: The Muppet Christmas Carol
Sunday, December 4, 2022
2:00pm – 5:00pm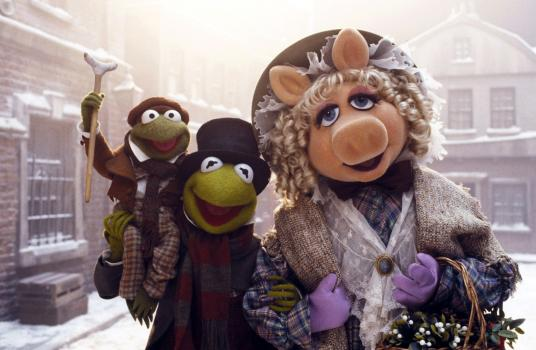 Join us as we close our Screens for Teens series with this family-friendly film, just in time for the holiday season.
This series of contemporary and classic films is specially curated for teenagers in and around Cambridge. The selection, including both short and feature-length films, is meant to provide teens with an opportunity to watch work focused explicitly on their experiences. Covering a range of topics, emotions, and nuances, these free films—depending on length and scope—will be followed by conversation with faculty from the Cambridge Rindge and Latin School.
'Tis the season for love, laughter, and one of the most cherished stories of all time. Join Kermit the Frog, Miss Piggy, and all the hilarious Muppets in this merry, magical version of Charles Dickens's classic tale. Michael Caine gives a performance that's anything but "Bah, humbug!" as greedy, penny-pinching Ebenezer Scrooge. One fateful Christmas Eve, Scrooge is visited by the Ghosts of Christmas Past, Present, and Future. Together with kind, humble Bob Cratchit (Kermit the Frog) and his family, these Spirits open Scrooge's eyes—and his heart—to the true meaning of Christmas.
Free admission. Seating is first come, first served.
The screening will take place in Menschel Hall, Lower Level. Doors will open at 1:30pm.
Life of Pi
December 4th – January 29th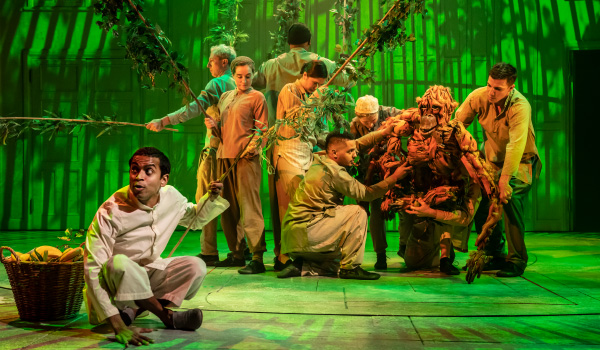 Sixteen-year-old Pi and his family set off to emigrate from India, but after their ship sinks in the middle of the Pacific Ocean, Pi is left stranded on a lifeboat with just four other survivors—a hyena, a zebra, an orangutan, and a Royal Bengal tiger. Time is against them, nature is harsh, who will survive? Called "extraordinary and unmissable" by The Guardian for its inventive puppetry and winner of five 2022 Olivier Awards including Best New Play, this highly imaginative theatrical adaptation brings one of the most beloved works of fiction to the stage to tell its epic story of endurance and hope. Tickets available here.
Maccabee Bar, A Hanukkah Pop Up
December 5th – 30th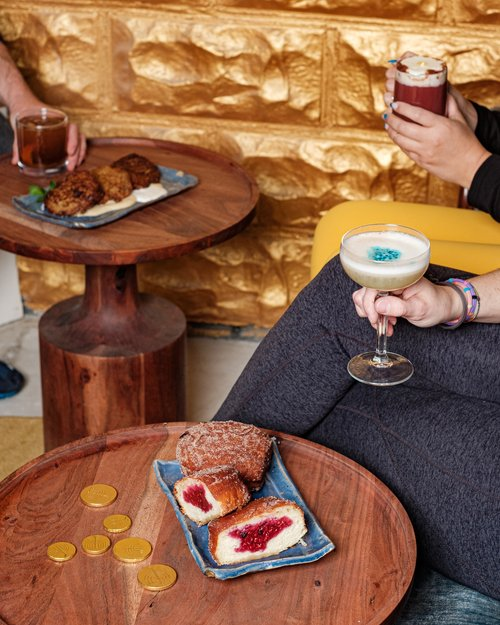 Boston's first Hanukkah Pop Up bar, Maccabee Bar is back for its fifth year. This year Maccabee Bar will be hosted by Noir located in the Charles Hotel. In celebration of the wintertime festival of lights, Naomi Levy, the creator of Maccabee Bar, brings the Hanukkah themed experience to Noir featuring festive décor, unique flavored cocktails, classic bites and lots of wit.
There will be brand new cocktails to try along with past years' favorites such as the Latke Sour (Apple Brandy, Potato, Lemon, Havana & Hyde Bitters) and Whiskey Shamash (Bourbon, Fig, Lemon, Mind). Noshes will include special snacks from the kitchens of Backbar (by the team at Field and Vine) and Noir. They will have latkes as well as jelly donuts by Kate Holowchik's Lionheart Confections.
5th Annual Ben Abercrombie Day
December 6th
8:00am – 4:00pm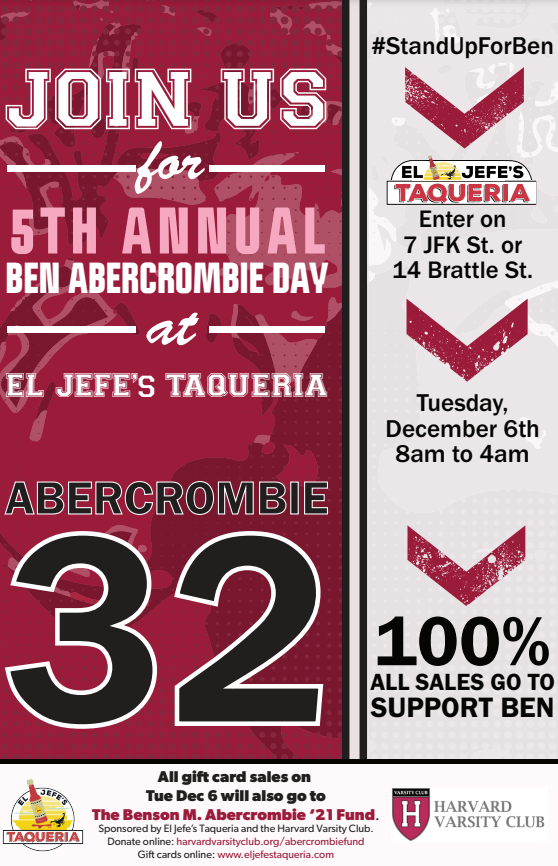 December 10th – January 1st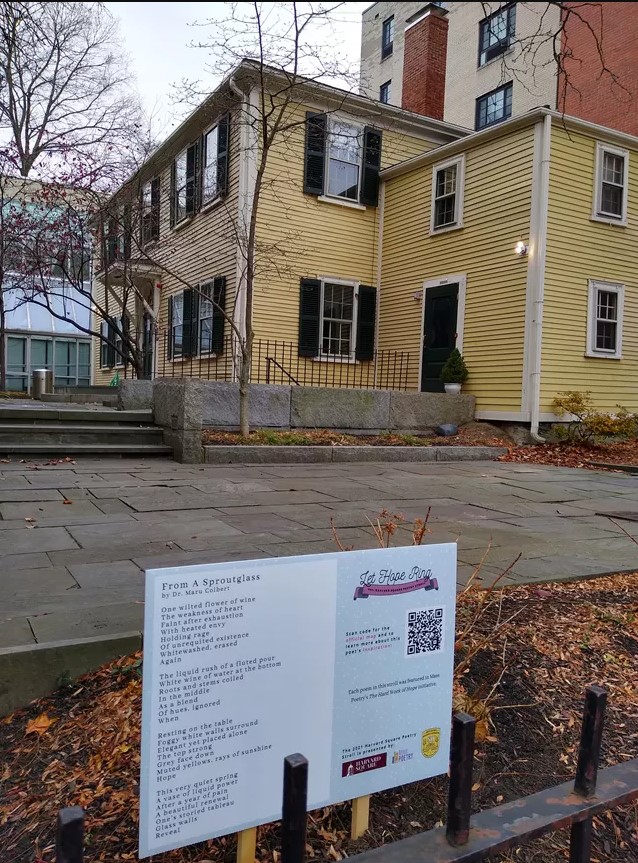 The Harvard Square Business Association and the Longfellow House – Washington's Headquarters National Historic Site's Holiday Poetry Stroll returns December 9th through January 6th as an opportunity to share hope and light through verse. Designed to be safe and self-guided, this approximately one-hour walking tour around Harvard Square highlights some of Cambridge's renowned poets and will be curated on the theme of hope by Mass Poetry. Full list of locations coming soon.
December 9th – 11th, 16th – 18th
The Harvard Square Holiday Fair (www.harvardsquareholidayfair.com) is one of the oldest and most popular fairs in Boston – the original rock and roll holiday fair. Now in its 36th year, the fair runs for two consecutive weekends, Dec 9-11 and Dec 16-18 at 33 Dunster St in Cambridge. The fair is juried and includes a changing mix of New England craftspeople and world traveling importers featuring a great selection of beautiful, original and affordable gifts. Talking to the craftspeople who make what they sell gives shoppers a connection to what they are buying that is just not possible at the mall, through a catalog or online.
This is not your average craft fair – it's more like a party where you can buy stuff! It's a high energy alternative marketplace with a great soundtrack – a taste of the old Harvard Square.
The fair is open Fridays: 12-7, Saturdays: 11-7 and Sundays: 12-6.
Admission is free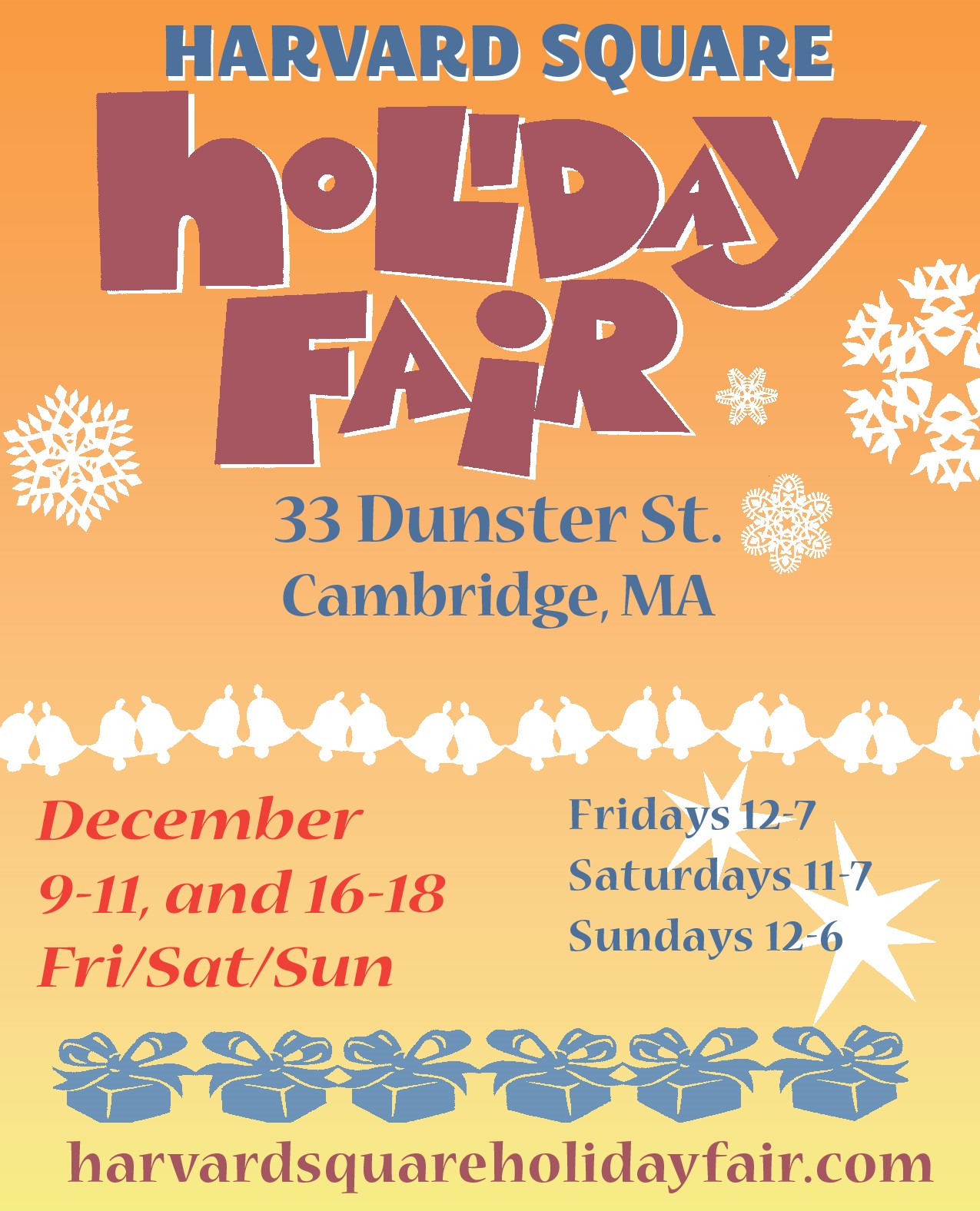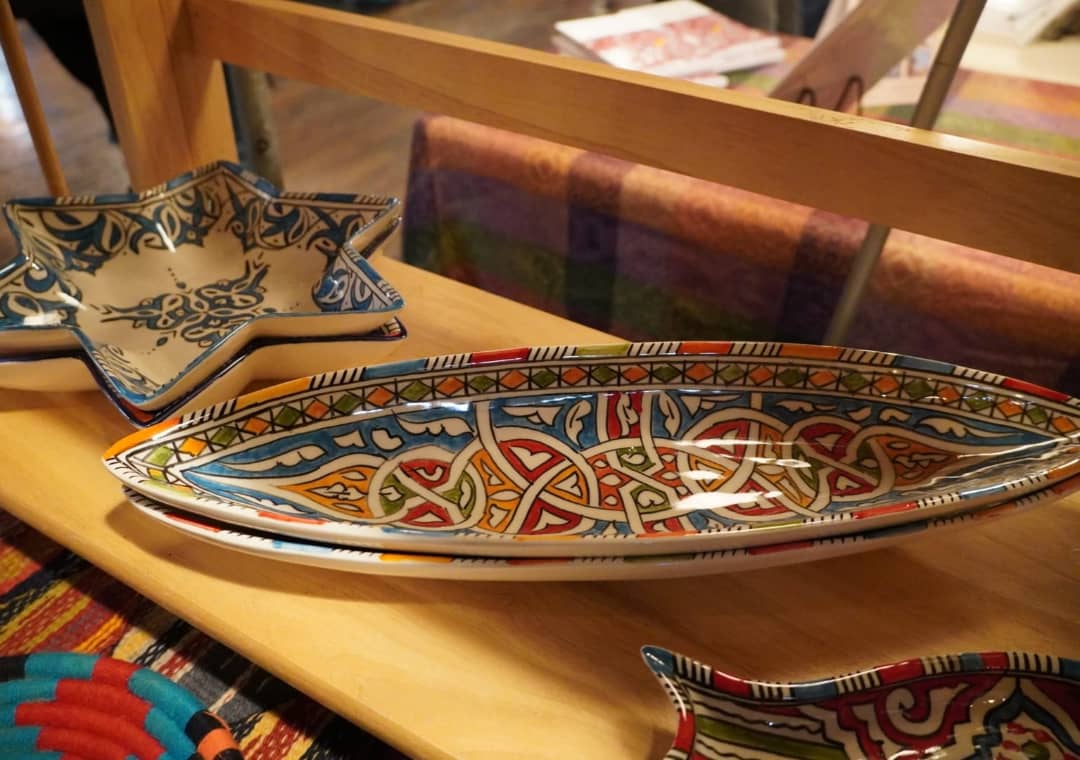 The Charles Hotel Outdoor Holiday Fair
December 10th and 17th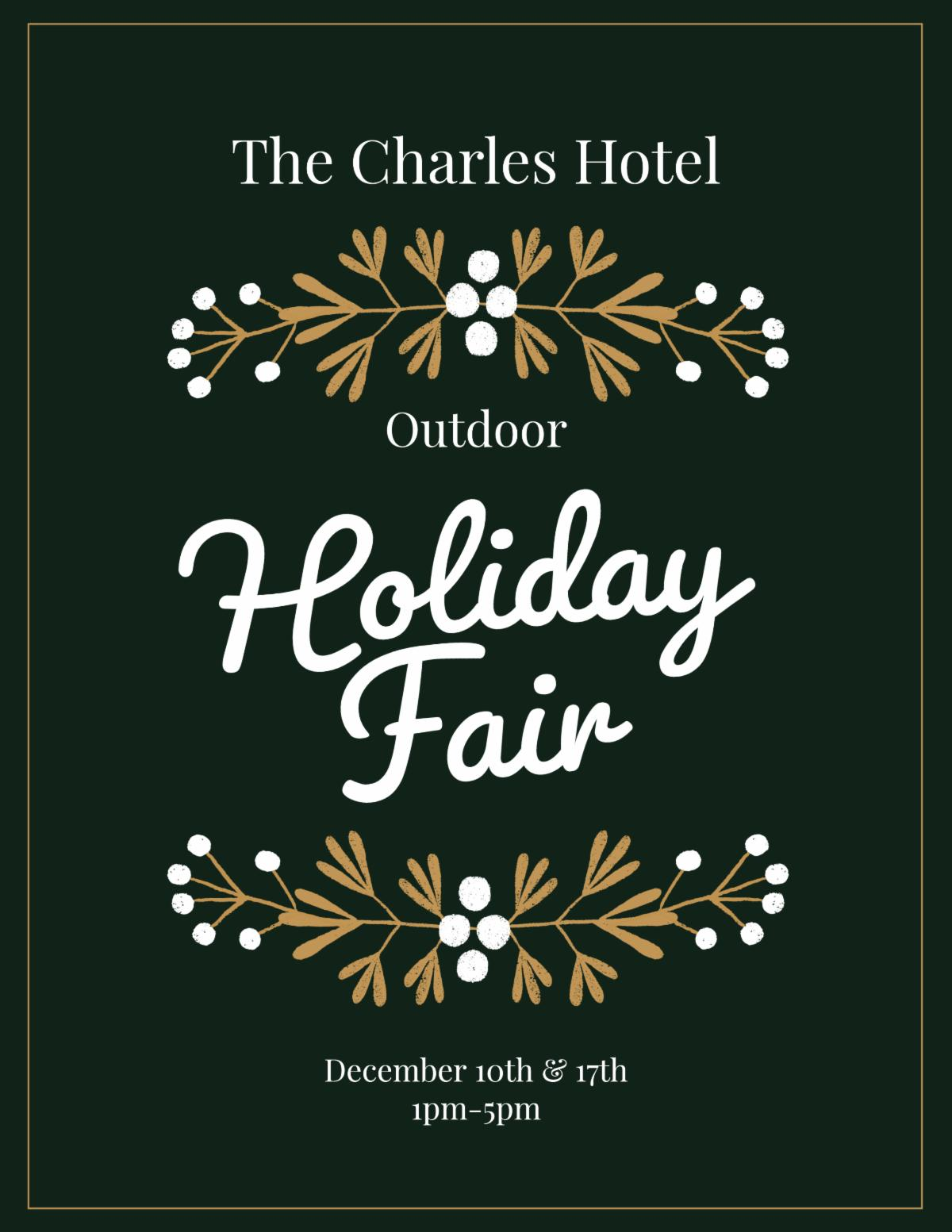 26th Annual Ciclismo Classico Jingle Ride
December 11th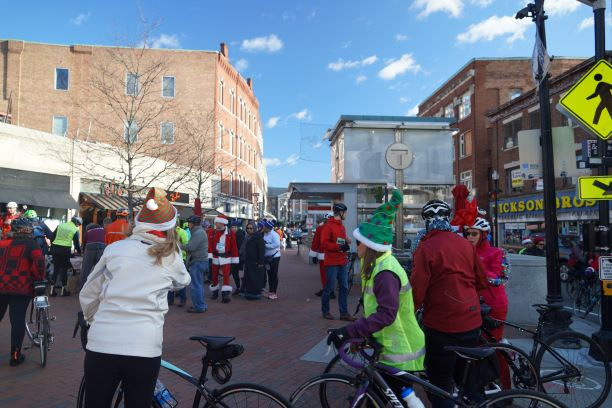 Started in 1996, the Jingle Ride is a leisurely 22-mile ride and festive bike parade from Arlington to Boston and back. Now in its 26th year, the Jingle Ride is one of the longest-running Boston holiday sporting events and certainly one of the most colorful. For those who love a parade, love to sing, or who get a kick out of wearing antlers or a holiday costume, the Jingle Ride is a must for your holiday calendar.
When: Sunday, December 11, 2022, 11:00 AM – 2:30 PM EST
Check-in Registration begins at 10:15 am.
Ride Starting/Ending Location: Kickstand Café (594 Massachusetts Ave, Arlington, MA 02476), the popular café in Arlington Center next to the Minuteman Bikeway. Delicious hot beverages and pastries are available for purchase from this bike-loving business.
Cost: FREE
A $25 suggested donation is welcomed benefiting the Horizons for Homeless Children. This colorful Ciclismo Classico tradition has raised thousands of dollars for Horizons for Homeless Children over the years.
RSVP NOW at: https://jingleride2022.eventbrite.com
The 22-mile ride (round-trip) follows the Minuteman Bikeway and then heads for Harvard Square, the Esplanade, Boston Common, and Newbury Street. The group makes occasional stops to sing carols for passersby, and enjoys bringing some unexpected holiday cheer to all who witness the group. The most-beloved stop is at Harvard Square, where the Harvard Square Business Association serves cookies and hot cocoa to the group – an especially welcome treat in chilly December! We also make an optional warm-up stop at the Menotomy Grill & Tavern just a mile from the ride's end – come enjoy some free appetizers and more!
It's a parade, not a race – so if you have a bicycle, we'd love your holiday spirit along for the ride!
The Boys of St. Paul's Choir School
Christmas in Harvard Square
December 11 & 18 at 3pm
St. Paul's Church, Harvard Square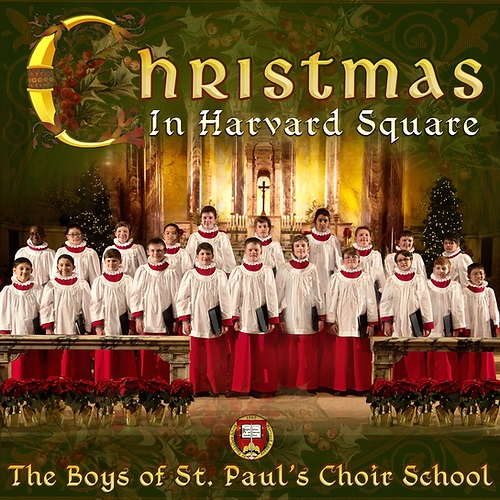 Saint Paul's Choir of Men and Boys presents a spectacular celebration of Christmas and the holiday season when its popular "Christmas in Harvard Square" program returns this year with live, in-person concerts on Sundays, December 11 and 18, 3 pm, Saint Paul's Church, Harvard Square, Cambridge. The performances feature the boy choristers of Saint Paul's Choir School, Back Bay Brass ensemble, percussion, and the majestic Saint Paul's pipe organ, conducted by Director of Music James Kennerley.
This season's iteration of "Christmas in Harvard Square" features a Christmas program that originates across the globe – including music from Mexico, Ireland, Scotland, Poland, England, France, the Ukraine, and the US. Immerse yourself in a holiday traditional like no other, and enjoy audience favorites like "Joy to the world", "Carol of the Bells" and "It came upon the midnight clear", as well as a medieval French processional hymn, and three new arrangements composed by James Kennerley especially for the choir, which will receive their world premières.
A cameo appearance by the youngest choristers of the choir delight in a beloved arrangement of "Silent Night", originated by Saint Paul's Choir School Founder Theodore Marier.
Tickets available here.
Chardonnay for Your Holiday -Wine Tasting & Class
Wednesday, December 14th, 7:00 p.m.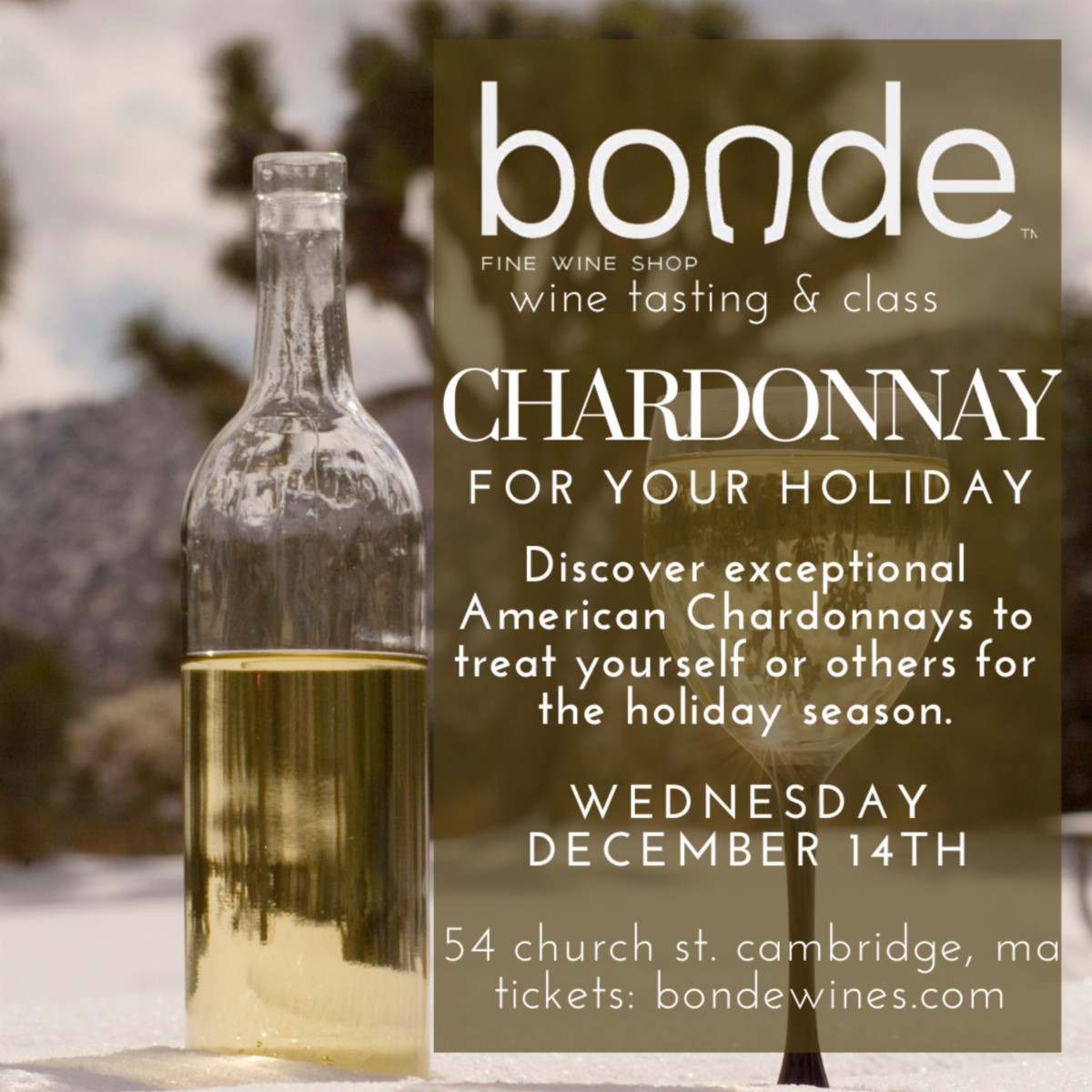 Tickets: $85.00 Excl. tax
Sommelier Bertil teaches you how to pair and enjoy a variety of incredible American Chardonnays to enjoy year round. What's included: flight of 4 wines & light food.
The Nutcracker Family Affair
December 15th – 18th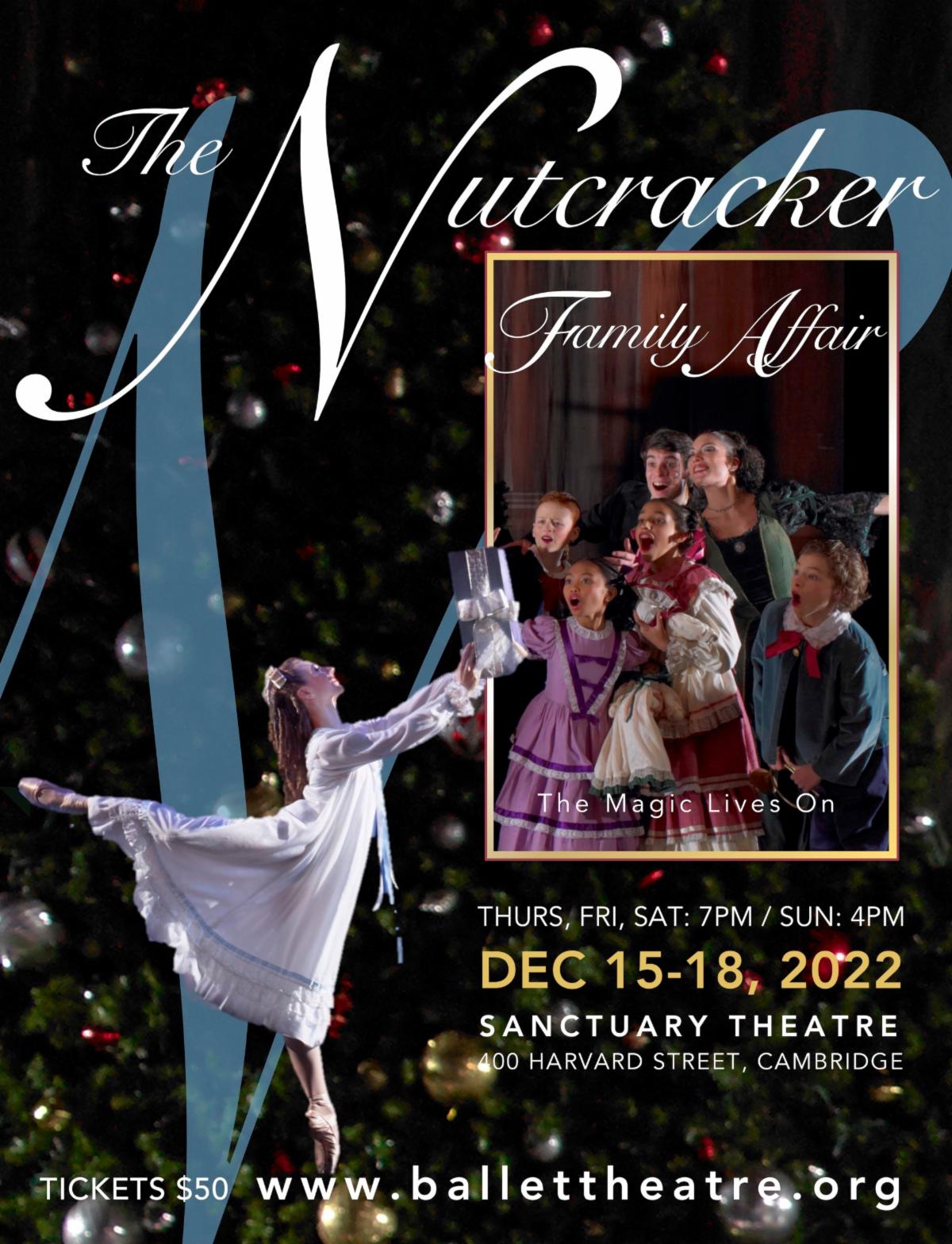 Join us for The Nutcracker Family Affair, a special event celebrating the timeless magic of The Nutcracker!
The Nutcracker Family Affair will feature select highlights from the beloved Holiday Classic, including snowflakes, soldiers, mice, angels, cherubs, and the Sugar Plum Fairy and her Cavalier of course. Immerse yourself in Clara's journey as you enjoy tasty treats, refreshments, and a wine & beer bar in a Kingdom of the Sweets atmosphere. The event will also feature a Live Holiday Auction with great gift options and much more! Don't miss what is sure to be a special experience for the uninitiated and veteran Nutcracker fan alike. Tickets/waitlist available here.
Open House
December 16th
4pm – 8pm
Stroll the halls of the Longfellow House, decorated in period style and featuring special seasonal objects from the site's museum collection. Plus, pick up "take-and-make" crafts and treats for the whole family, and stop by the outdoor selfie station. Free; no reservations required. Event concludes at 8:00 PM; last entrance to the house at 7:30 PM.
Join us in reflecting on the power of special places and traditions to bring us together. The past several years have seen shifts in the way we gather, communicate, and spend time with one another. This holiday season, we'll look to the house's history to reflect on ways of celebrating being together, past and present. A fun and festive evening for all ages!
Christmas in Renaissance Spain
Friday, Dec. 16th, 8:00 pm
Saturday, Dec. 17th, 3:00 pm
Saturday, Dec. 17th, 8:00 pm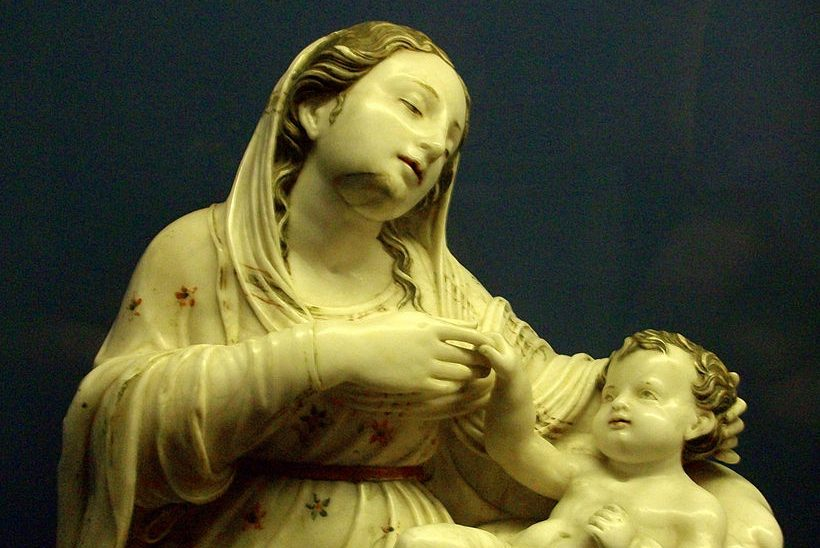 A festive new program of sonorous motets, exuberant villancicos, and comic ensaladas for the Christmas season, with singers, guitars, percussion, and dulcian.
Location: Sanctuary at First Church in Cambridge, Congregational11 Garden Street
Tickets available here.
December 16th – 18th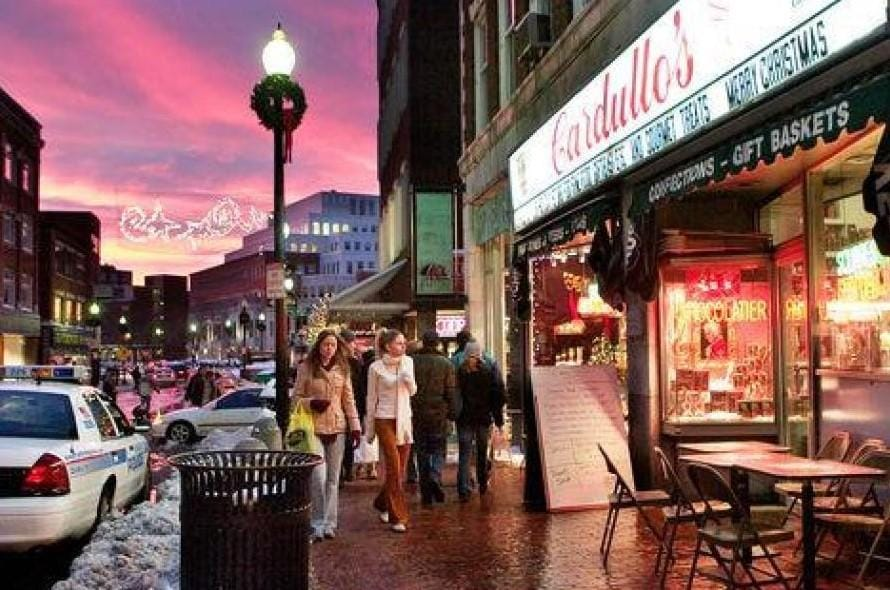 It's the most wonderful time of the year and there is no better place to spend it than historic Harvard Square. With so much to see and do, come for the weekend!
Hotels! Shopping! Dining! Ticketed Events! Outdoor family-friendly free events! Come Friday and stay for the weekend. Shop until you drop! Dine on the run or sit down for a luxurious dinner. When you've shopped and eaten your way through the Square, take some time to enjoy a show, concert, movie or a play.
It's a Wonderful Life
December 16th – 18th
A Holiday Tradition!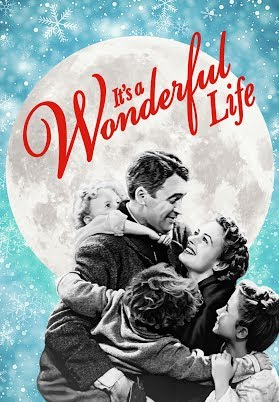 Jimmy Stewart plays George Bailey, a forlorn small-town banker with a serious case of regret who, while considering suicide, meets Clarence (Travers), an angel in training.
Clarence shows George what life would be like if he had never been born, and through this George is able to realize how valuable one person's life can be. This film, which offers one of the most memorable (and bittersweet) Christmas stories ever, is a wonderful reminder that life may not be what we expected but it is still sweet and rich. Forget about watching this classic film at home on TV, we're showing it the way it was meant to be seen: on the Big Screen on real-live 35mm film! Tickets available here.
The Midwinter Revels: A Solstice Celebration
December 16th – 28th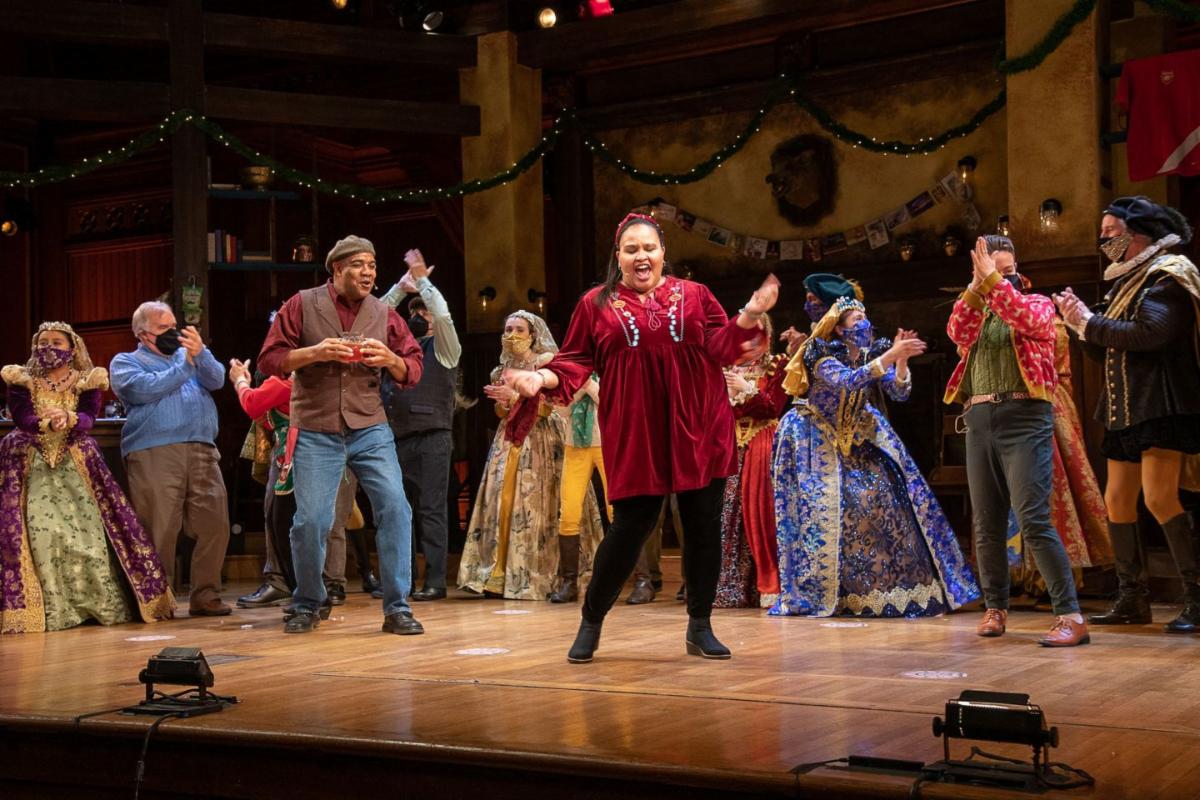 The Midwinter Revels is a cherished holiday tradition for over 70,000 people throughout the country. Every December, the Cambridge Revels community gathers in Harvard University's historic Sanders Theatre to celebrate the season through the traditional songs, dances, and stories of cultures from around the world. This year's production will be performed live at Sanders Theatre December 16 – 28 and will be followed by a virtual encore streaming option!
Our 52nd annual Midwinter Revels takes us into the past to a time and place of great change in American history – Ellis Island of the 1920's. A point of entry to the New World for many immigrants, Ellis Island was a place where many peoples and cultures came together from all over the world.
It is Christmas Eve, and a delay in the processing on Ellis Island means that a number of families from Ireland, Russia, and Germany must spend some extended time together. The Irish and Old World Jewish families have many differences, but through the curiosity of their children and the insights of the Mexican nurses who are charged with their care, they find ways to celebrate their rite of passage through music, song, and story. Tickets available here.
Winter Wonderland
December 17th
11am – 2pm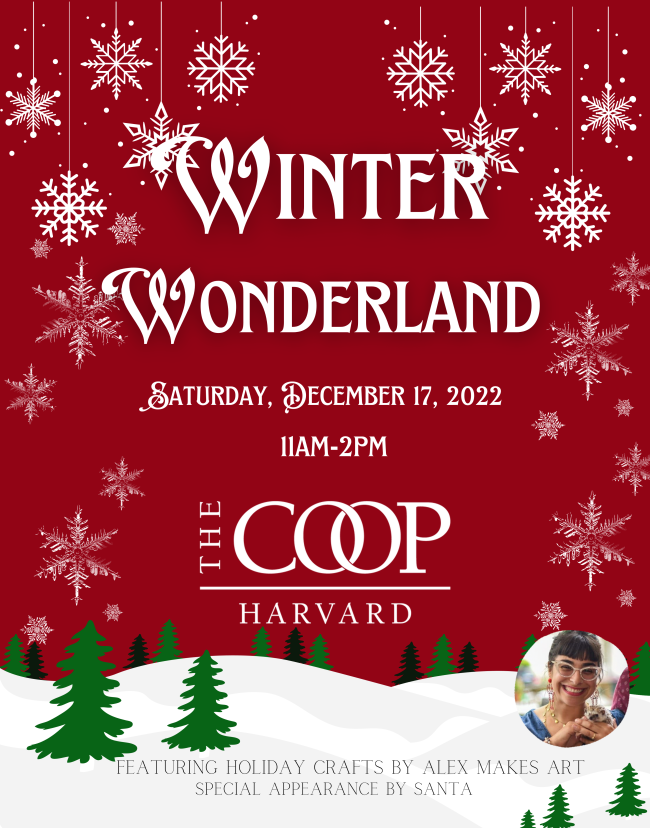 Nat King Cole Christmas
December 17th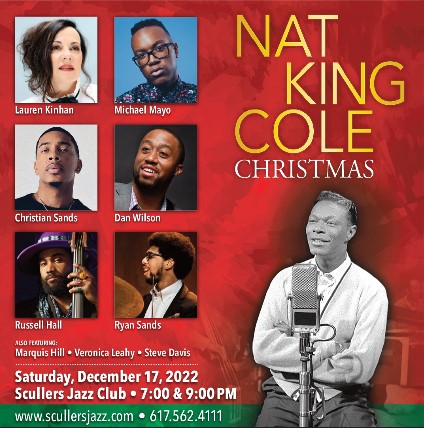 NAT KING COLE CHRISTMAS is a festive holiday concert celebrating one of America's most beloved musical legends. This program will feature some of the greatest songs ever written, performed by an all-star lineup. Featuring: Christian Sands (musical director), Michael Mayo, Lauren Kinhan, Russell Hall, Dan Wilson, Ryan Sands, Veronica Leahy, Marquis Hill and Steve Davis. Tickets available here.
Wintery Songs in Eleventy Part Harmony
December 19th and 20th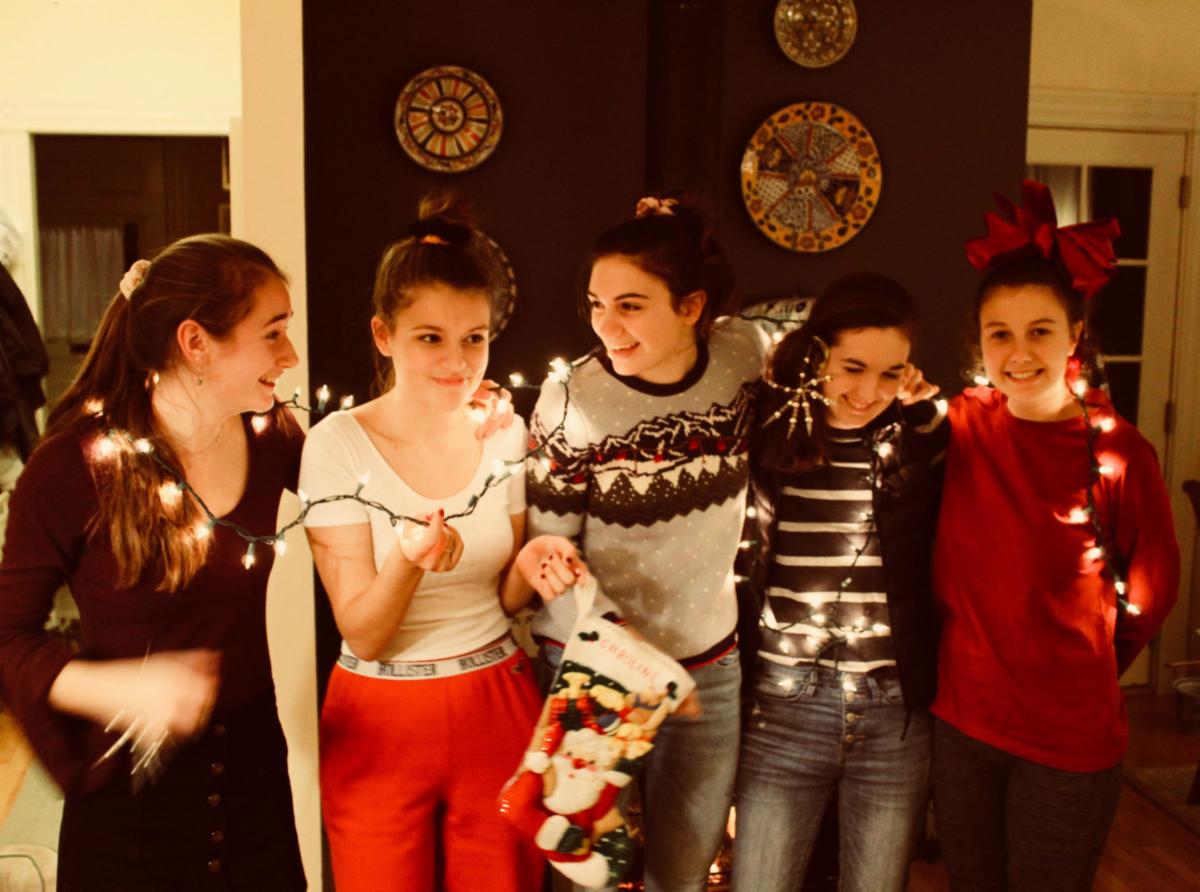 Wintery Songs in Eleventy Part Harmony is a loose collaboration of Boston-based musicians organized by veteran singer/songwriter Jennifer Kimball, who celebrate the holiday season with their delightful annual program of sacred, secular and wintery pop music rearranged, reharmonized, and often just plain turned on its head. Wielding fiddles, cellos, ukes, guitars and glockenspiels, this ensemble re-envisions the sounds of the season by reharmonizing classic songs, reinterpreting pop tunes, composing new songs for the season and bringing unknown pop gems to the lexicon of holiday-ish music.
From Sinatra to Tchaikovsky, Isaac Watts to Ana Egge, this beautifully eclectic mix of sacred and secular music inspires a reinvention of the holiday experience; one where minor keys are as familiar as major, the church has transformed into a club where all are welcome and the season's darkness is as deep as it's festive lights are welcoming. Tickets available here.
Aine Minogue
December 23rd
7:00 PM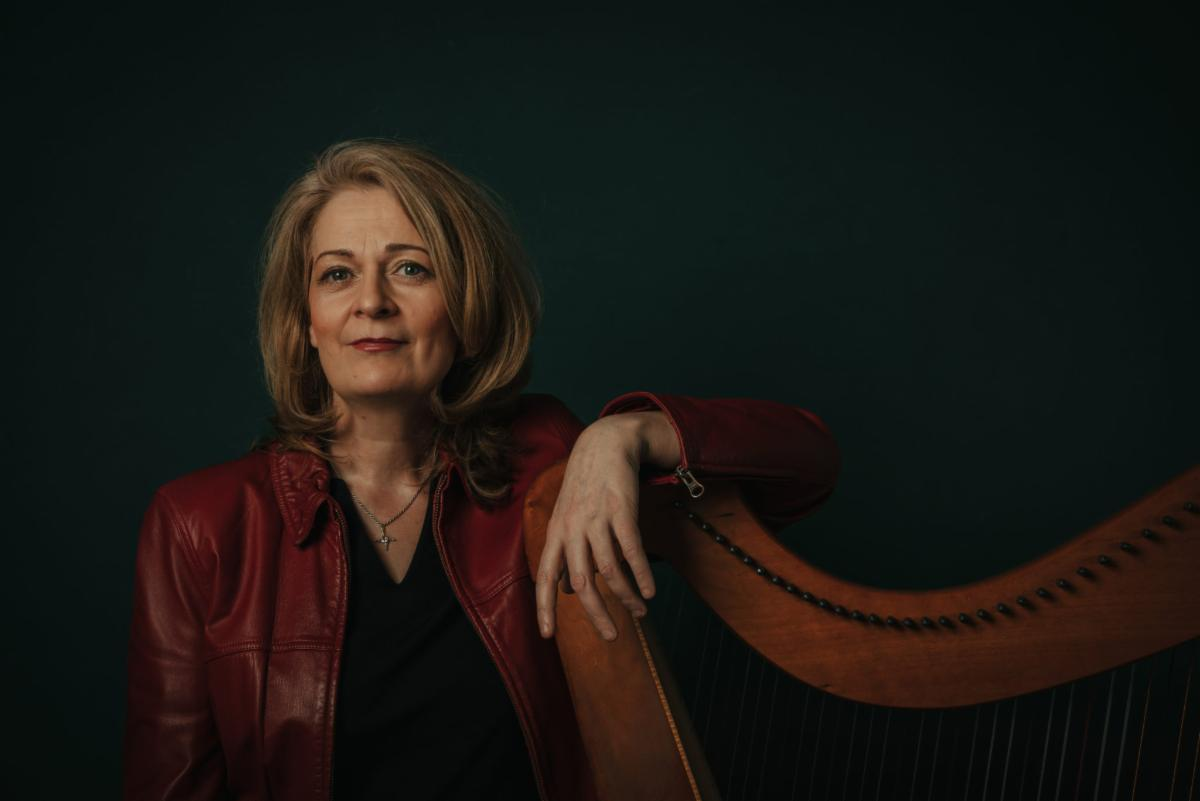 The LA Times declares "Aine Minogue proves beyond reasonable doubt why the harp is indeed the instrument of angels." A wonderfully gifted Irish harpist and singer, Aine Minogue has created holiday music inspired by her childhood in Borrisokane, County Tipperary, Ireland combining song, poetry, and dance music for a one-of-a-kind holiday experience. Tickets are $25 and $23 for members.
CPD's Secret Santa for Seniors Gift Drive is Back for Its 16th Year; Support Local Businesses and Seniors This Holiday Season
Whether your holiday shopping is already underway or you're preparing in advance of Black Friday, Small Business Saturday and/or Cyber Monday, the Cambridge Police Department wants to encourage residents and businesses to once again consider supporting the "Secret Santa for Seniors" gift drive. Now in its 16th year, the gift drive brings gifts and joy to seniors who may not have any remaining family members or loved ones nearby during the holiday season.
This program relies solely on generous donations from Cambridge businesses, residents, community members, and CPD employees. Gift bags are organized and distributed to seniors throughout the city on the days leading up to Christmas to remind them that they are not forgotten.
"Every year, more and more seniors in Cambridge are identified as worthy recipients of this impactful program," said Cambridge Police Commissioner Christine Elow. "The Cambridge community always rises to the occasion and meets these growing demands. With the community's continued support, our goal is to ensure that no seniors feel lonely this holiday season."
The following suggested items – unwrapped – would be greatly appreciated:
Food – non-perishable (e.g. chocolate, tea, jams, crackers, hard candy, pudding cups, soup and other canned goods)
Gift cards
Winter hats and gloves
Sweatshirts
Washcloths
Socks
Slippers
Bathrobes
Pajamas
Cough drops and skin therapy lotion
Chap Stick
Local sport team items
Puzzle books
Donations will be accepted now through Friday, December 16th, 2022. Residents are encouraged to support local businesses by purchasing gifts in-person or online through Cambridge Local First or the various Cambridge business associations. A Secret Santa for Seniors "Wish List" has also been created on Amazon.
Amazon Wish List
Cambridge Local First
Central Square Business Improvement District
East Cambridge Business Association
Harvard Square Business Association
Gifts can be dropped off 24/7 at drop boxes in the first-floor main lobby of the Robert W. Healy Public Safety Facility at 125 Sixth Street in Cambridge. They can also be shipped to Sgt. Susan Kale, Cambridge Police Department, 125 6th Street, Cambridge, MA 02142.
This year's Secret Santa for Seniors partners include the Office of Mayor Siddiqui, the City of Cambridge City Manager's Office, the Cambridge Housing Authority, CambridgeSide, Reservoir Church, MIT, Whole Foods, Cambridge Brands, Phil's Towing, U-Haul Central Square, Trader Joe's, Pro EMS and Coca-Cola.
For more information, please contact Sgt. Susan Kale at (617) 349-3210 or email.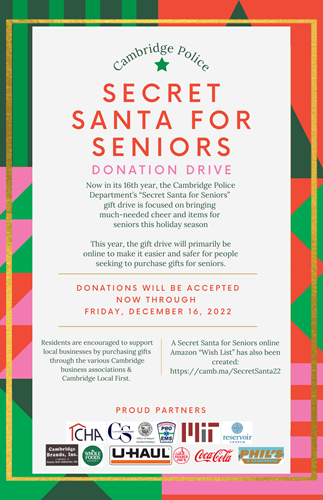 9th Annual Cambridge Winter Warmth Drive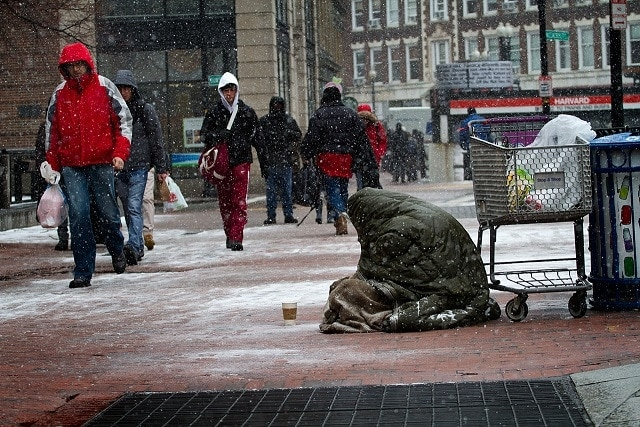 For the past eight years, Councillor Marc McGovern has launched an effort called the Winter Warmth Drive. This project raises money to purchase sleeping bags for unhoused individuals in Cambridge. Over the course of the past several years, they have purchased over 1,000 sleeping bags, which have been lifelines to those experiencing homelessness. Although we have reached our goal for this winter, if you would still like to make a financial contribution, we would gladly accept toward our next winter goal.
McGovern has once again partnered with First Parish Cambridge Unitarian Universalist, Harvard Square Business Association, Central Square Business Improvement District, the East Cambridge Business Association and Hilton's Tent City.
Please consider making a contribution today. It is getting cold fast, and the sooner we raise the funds the sooner we can purchase the bags and distribute them.
If you would like to make an online contribution, please click here or mail a check make out to: First Parish UU Church and write "Winter Warmth Drive" in the memo section, and mail to First Parish, 3 Church St., Cambridge, MA 02138.
Thank you!