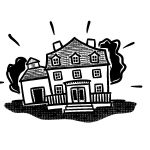 Website The Maria L. Baldwin Community Center (fka Agassiz Baldwin Community)
Afterschool Teachers lead a small group of school-aged youth, delivering an in-person, play-based curriculum to support the development of social emotional skills as children play and learn together. They report to Program Site Directors and are expected to prepare 2 engaging and developmentally-appropriate activities and projects each day. (Past activities include organized sports and games, jewelry making, printmaking, drawing and painting, animation, ceramics, drama, gardening, cooking, and more.) In addition to planned activities, teachers are responsible for the health and safety of program participants. As such, they are expected to prepare snack, maintain program spaces, report injuries/incidences to site directors, and other duties as assigned. Teachers are encouraged to collaborate with each other to support a weekly theme or final showcase. Popular clubs include but are not limited to: performing arts, ceramics, STEM, and multimedia arts.
We are currently hiring in our Maud Morgan Arts, Kindergarten, 1st-2nd, and 3rd-5th Grade Afterschool Programs.
Job Details:
Teachers bring their own unique interests and skills to our programming, often offering a variety of activities ranging from sports and games to arts and crafts, science, yoga, drama, and more!
We are located at 20 Sacramento Street in Cambridge, MA with access to a beautiful backyard and art studio space at Maud Morgan Arts.
The majority of available parking is limited to residents of the city; use of public transportation is encouraged.
Teacher Commitments:
Teamwork: problem-solve with team to support positive impact on youth and their families, demonstrate flexibility (ex.) openness to teaching all types of activities depending on program needs)
Communication and Understanding: share and receive different perspectives to understand diverse needs of staff, youth, and their families
Inclusion: ongoing personal reflection around biases including but not limited to racial and gender equity
Social Emotional Learning: receive training on and use Nurtured Heart Approach when working with program youth
Job Type: Part-time
Salary: Starting at $20.00 per hour
Benefits: Dental insurance, Vision insurance
 
Schedule: Monday to Friday