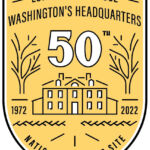 Website Longfellow House-Washington's Headquarters National Historic Site
A historic house museum managed by the National Park Service
Internship Dates: April 3, 2023 to November 12, 2023
 
The Landscape Management Intern will work with the lead gardener and other landscape management interns to help care for and maintain the site's cultural landscape, which includes the restored c. 1925 Colonial Revival garden. The intern will also be an on-the-ground ambassador for the landscape, working with visitor services staff to talk with visitors about the landscape. The Intern will work with a highly skilled staff, that includes a lead gardener, park rangers, and site manager to gain hands-on experience in the proper care and maintenance of lawns, flowers, shrubs, and trees; the use of customer service and communications techniques to convey information to visitors. The park's professional staff will provide guidance, mentoring, training and supervision. The intern will also work with other staff, interns, volunteers and park partners to accomplish shared goals.
Projects and experiences will include: Planting trees, shrubs, perennials, annuals and bulbs according to historic planting plans; growing annuals from seed; pruning and trimming trees and shrubs to obtain shape, size and desired growth characteristics; fertilizing and watering based on individual plant needs; mowing grass; hand shearing hedges; weeding; preparing and conducting garden and landscape tours; using digital cameras to document the garden throughout the summer and working with the park's social media team to share the garden and historic landscape with remote visitors. Daily work is performed according to prescribed plans or specific directions including detailed methods and tools.  Work week is Sunday – Thursday.
Internship requires indoor and outdoor work. The work involves frequent on-site field work requiring some physical exertion such as walking over wet, rough, and uneven terrain; bending, crouching, stooping, reaching, lifting or similar activities. Outdoor work may involve extreme temperatures and exposure to sun and biting insects. Occasional weekend work may be required.
Compensation:
– $605/week Living Allowance
– Eligible for AmeriCorps Education Award of $4,546 (based upon successful completion of position).
– Eligible for the Public Land Corps (PLC) hiring authority upon successful completion of position (640hrs minimum service).
Note: All Allowances are subject to applicable federal, state, and local taxes.
*For SCA's COVID-19 guidance, please refer to www.thesca.org/covid  
 
Location Description
Longfellow House–Washington's Headquarters National Historic Site (NHS) is located in a historic residential neighborhood of Cambridge, Massachusetts. The site is located within the large and active Boston metropolitan community where many cultural, educational, and recreational opportunities as well as other amenities are available. The climate during the spring, summer and fall is temperate. Major bus and subway lines serve Harvard Square which is a 10-minute walk away.
The mission of Longfellow House–Washington's Headquarters NHS is to preserve, protect, and interpret the historically and culturally significant buildings, grounds, and collections associated with the 1759 Vassall-Craigie-Longfellow House and grounds. The historic house was George Washington's headquarters in the first year of the American Revolution, 1775 to 1776, and later became the home of poet Henry Wadsworth Longfellow from 1837 to 1882.
Training Provided
First-aid, landscape management, care of historic gardens, turf maintenance, plant identification, invasive species identification, NPS History and Mission, Informal Visitor Contacts, field experiences at area parks for career exploration and networking
Educational/Recreational Opportunities
The internship includes opportunities learn about landscape management including historic garden maintenance, and to visit and learn about area historic sites and NPS units. The site is proximate to an array of natural and cultural gems.
Handicap Accessible? No
Main Area of Focus Natural Resources Mgmt
Education, Training & Skills Expected
Biology
some coursework or experience
Resource Management
some coursework or experience
History
some coursework or experience