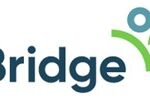 Bridge Over Troubled Waters
We take our youth all the way!
THE OPPORTUNITY: 
The Transitional Day Program (TDP) is a drop-in center for homeless youth 18-24 years old in Boston. Youth utilizing the TDP are typically sleeping outside, staying in emergency shelters or couch surfing. The TDP offers survival services (food, showers, laundry, & clothing) as well as intensive case management and support services to help youth move beyond the streets into safe and stable housing. The TDP Counselor is responsible for overseeing the program milieu, building therapeutic rapport with youth and providing case management services.
KEY RESPONSIBILITIES:
Supervise the program Milieu / Drop-in
Effective crisis management/intervention skills
Administer/coordinate YYA basic needs and survival services; including breakfast, lunch, showers, laundry, computer games, field trips, outings, and physical exercise
Provide /facilitate skills-building group activities and workshops
Intensive case management; including initiating referrals, as needed
Connect YYA with opportunities to engage services; including education, employment, housing, mental healthcare, and substance abuse services
Public Relations
Serve as liaison/advocate between Bridge, YYA, and the community
Attend/ represent Bridge at community and external events as needed
Responsible for building and maintaining effective partnerships between Bridge and collateral organizations; with special attention to city and state partnering organizations
Actively recruit YYA eligible for TDP services
Diversity
Ensure that all Bridge activities, services and programs are conducted in a manner that is sensitive to and shows respect for the cultural and ethnic diversity for all Bridge clients.
QUALIFICATIONS:
BA/BS Degree required (Social Work or a related field), or two years + experience working with youth and young adults (18- 24 years).