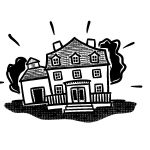 Website Agassiz Baldwin Community
Outback Summer Program is based at 20 Sacramento Street in Cambridge, MA and serves youth grades K-6th. This summer, program runs from July 3rd-August 25th  and beach days are on THURSDAYS on the following dates:
July 13th
July 27th
August 10th
August 17th
Outback plans to take youth to north shore beaches. As required by the Department of Early Education and Care, Outback Lifeguards must be on-site during all beach activities. Former involvement with Outback Summer Program is preferred but not required.
Pay: Starting at $20/hr