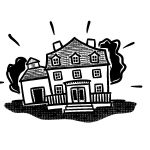 Website Agassiz Baldwin Community
Outback Teachers (AM and PM Shifts) report to Program Site Directors and are expected to prepare 2-3 engaging and developmentally-appropriate activities and projects each day. (Past activities include organized sports and games, jewelry making, animation, ceramics, drama, gardening, cooking, and more.) In addition to planned activities, teachers are responsible for the health and safety of program participants. As such, they are expected to prepare snack, maintain program spaces, report injuries/incidences to site directors, and other duties as assigned. Teachers are encouraged to collaborate with each other to support a weekly theme or final showcase. Popular "clubs" include but are not limited to performing arts, ceramics, STEM (Science, Technology, Engineering, Math), and multimedia arts.
Applicants must…
Be at least 18 years old
Have at least one year of experience working with school age children in large group settings
Enjoy and thrive in a fast-paced, dynamic outdoor environment, working effectively on a team
Be available week of June 26th for orientation
Preferred qualifications: Two years of advanced education, First Aid/CPR Certification
Pay: Starting at $20/hr
Benefits: Many Outback Teachers stay on to teach in our Afterschool Programs. After 90 days' employment, part-time staff working at least 20 hours/week are eligible for vision and dental insurance, a retirement plan, continued education opportunities, and reduced tuition for children's programming.