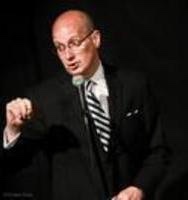 The Harvard Square Business Association is disheartened to announce that the eagerly anticipated return of the legendary Comedy Studio in Harvard Square is stalled.  

After nearly 22 years on the third floor of the Hong Kong, they had planned to move to a newly constructed 160 seat venue in the Abbott Building in the heart of Harvard Square.  

Their proposed Fall of 2022 opening has been delayed due to unexpected construction costs, post-covid ventilation requirements and supply chain issues. As a result, the Comedy Studio is running a campaign to raise funds to bridge a $100k shortfall. Fundraiser by Rick Jenkins : Building the Comedy Studio (gofundme.com)  

Rick Jenkins, owner of the Comedy Studio stated, "For more than 25 years, The Comedy Studio has invited comedy's biggest fans to enjoy emerging talent. Our mission: to support the comedic arts as an intimate and affordable option for anyone who wants to come to see a show.  

Now, we are coming home to Harvard Square! True to our roots: our up-and-coming comedic talent and our dedicated fans will remain our top priority. We will be doing it in a historic building in a historic place, and we'll have a bar! We want to provide the very best experience for the entertainers and patrons and we would appreciate your support. It turns out that building a top-notch entertainment venue is expensive! We've got most of it, like AV system, lighting and lots of furniture but everything from post-covid HVAC considerations, materials, to supply chain issues have had an enormous impact. Help us reach our fundraising goal of $100,000. Of course, if you want to give more than that, we won't stop you!"   

Many of the biggest names in stand-up comedy today got their start at The Comedy Studio, including Gary Gulman, Eugene Mirman, Sam Jay, Emma Willmann and Jen Kirkman, while others such as Mike Birbiglia, Ali Wong, Anthony Jeselnik, Colin Jost, Sarah Silverman, David Spade and dozens more have graced the club's stage over the years. The Comedy Studio has been the recipient of the Best Comedy Club in Boston award for three consecutive years by Boston Magazine.   

Donate now and receive one of these exciting benefits:
$5 – Comedy Studio button
$25 – Name in program
$50 – Comedy Studio T-shirt and 5 minutes of stage time
$100 – Comedy Studio pint glasses (2)
$250 – Cocktail named after you $500 – Name on Wall of Fame $1000 – All of the things listed above and a surprise!
$1000 – Reserve the VIP booth for 4 shows for your and five friends $10,000 – Private party and show for you and 99 of your closest friends (Rick will host if you want! Or just have a party!)  

Your generosity is greatly appreciated – thank you!