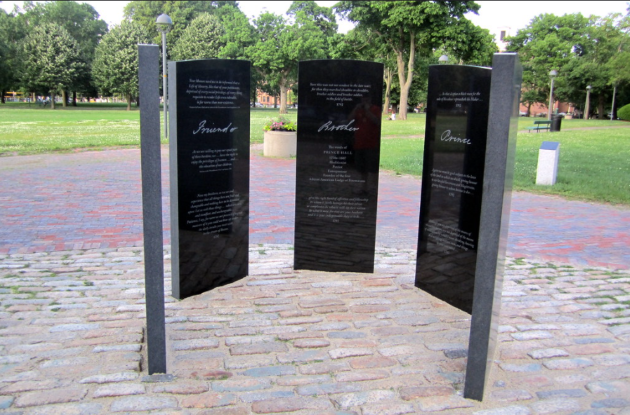 Prince Hall Memorial, Cambridge Common
February is Black History Month, an annual observance originating in the United States, that celebrates and honors African-American History. It is officially recognized in the United States, Canada, and more recently in Ireland, and the United Kingdom.
According to History.com, "Since 1976, every American president has designated February as Black History Month and endorsed a specific theme. Black History Month 2022 theme, "Black Health and Wellness," explores "the legacy of not only Black scholars and medical practitioners in Western medicine, but also other ways of knowing (e.g., birth workers, doulas, midwives, naturopaths, herbalists, etc.) throughout the African Diaspora. The 2022 theme considers activities, rituals and initiatives that Black communities have done to be well."
Sadly, this year, due to ongoing COVID concerns, we will not have a public celebration of Black History Month. We hope that taking a look back at previous events celebrating and honoring black history in Harvard Square will remind folks of this month long observation.
https://www.harvardsquare.com/celebrating-black-history-month/
https://www.harvardsquare.com/black-lives-matter-to-harvard-square/