Many HSBA member restaurants, shops, and businesses donated food and beverages including; Irving House,Harding House, Veggie Planet, Boloco, Orinoco, Nantucket Nectars, Broadway Marketplace, Cambridge 1, Forty Winks, Zinnekens, Channing Real Estate, Otto Pizza, Al's Harvard Square Café, Starbucks/Harvard Yard, The Charles Hotel, Henrietta's Table, Courtyard Boston Cambridge, Keller Williams Cambridge, Royal Sonesta Hotel, The Harvard Coop, Cambridge Art Association, Hong Kong, Subway, Dunkin Donuts, Cambridge Historical Tours, The Banker Company, Bank of America, BonChon, Spice Thai Cuisine and The Inn at Harvard. We are overwhelmed by their generosity and support."
Partnering with Youth On Fire (http://www.aac.org/yof), a drop in center for homeless youth in Harvard Square, and a prevention program of the AIDS Action Committee, local artist and homelessness advocate Anthony Pira (http://www.anthonypira.com) has photographed Youth On Fire members who range in age from 18 to 24. This art installation explores the concept that "Youth are homeless for three reasons: home doesn't exist, home isn't safe, or home isn't supportive." Anthony presents 35 of his personal images on 3 by 4.5 foot posters that now cover the building.
The theme of the installation is "It only takes one courageous person to make a difference." The Outside In Project will invite the public to enter into a dialogue about solutions to ending youth homelessness – both on site and on-line. The Outside In Project draws its inspiration from the work of the Inside Out Project (http://www.insideoutproject.net). The Inside Out Project is a global participatory art project conceived by the French artist JR, emerging from his 2011 TED Prize award.
The Outside In Project, created by the Boston based Center For Social Innovation (http://www.center4si.com), plans to organize events in 10 cities in 2013 selected for their dynamic work in ending homelessness. These cities include Boston, New York, Baltimore, Albuquerque, Los Angeles, Denver, Dallas, Portland, and Chicago. The project team is building a website that will be a venue for information, conversations and concrete tools about ending homelessness. They will work with individuals, groups, and agencies across the country to identify and implement actions to end homelessness. They aim to impact homelessness-related policies and actions – locally and nationally. They will track media coverage, community actions, and program changes in each city. The Outside In Project team plans to develop action "Tool Kits" to enable communities, organizations and individuals to better work toward ending homelessness.
The Harvard Square installation is made possible through a community partnership with Richard Getz, of Richard Getz Associates, and is sponsored by The Harvard Square Business Association and the Cambridge Arts Council. Getz said, "We are proud to help launch this important project; Anthony's work is compelling and the project's goal is profound."
To augment and further demonstrate its commitment to "Creating Art to End Homelessness", The Harvard Square Business Association also partnered with the Harvard Coop and local artist, Marc Clamage. For the past two years, Clamage has been working on a series of oil portraits done from life of the homeless panhandlers in Harvard Square. In addition to painting their portraits, he has been recording their stories and posting them on his web site:
http://www.ipaintwhatisee.com/panhandlers.htm
To date, Marc has painted nearly thirty portraits which will be displayed in the Palmer Street windows of the Harvard Coop and the Coop Café. Marc will be on hand throughout the day on Saturday, December 15th to talk about his project. He said, "I feel that this is an important project, one that gives a face and a voice to the homeless. I am honored to be working with Jerry Murphy, President of the Coop, who generously donated space in which to exhibit my work." Murphy said, "The Coop is pleased to display Marc's work. It is particularly relevant at this time as it directly relates to the objectives of the Outside In project. This installation is deeply affecting; we know so many of his subjects."
For more information about this event and other events in Harvard Square
www.harvardsquare.com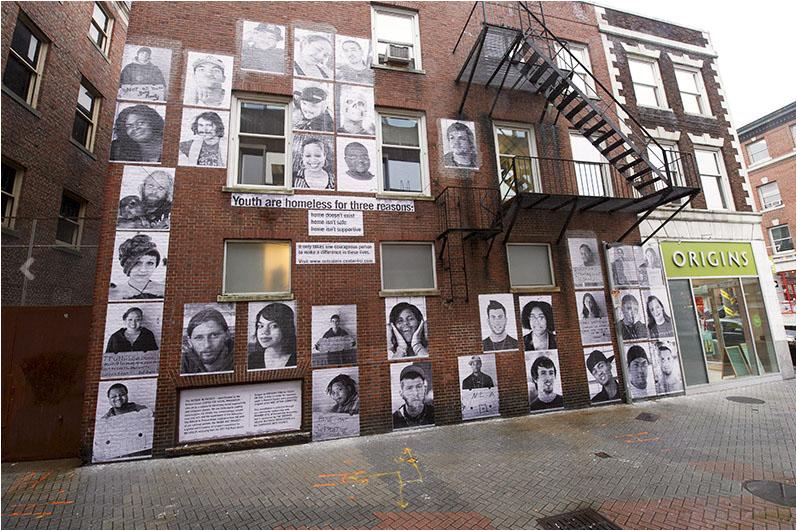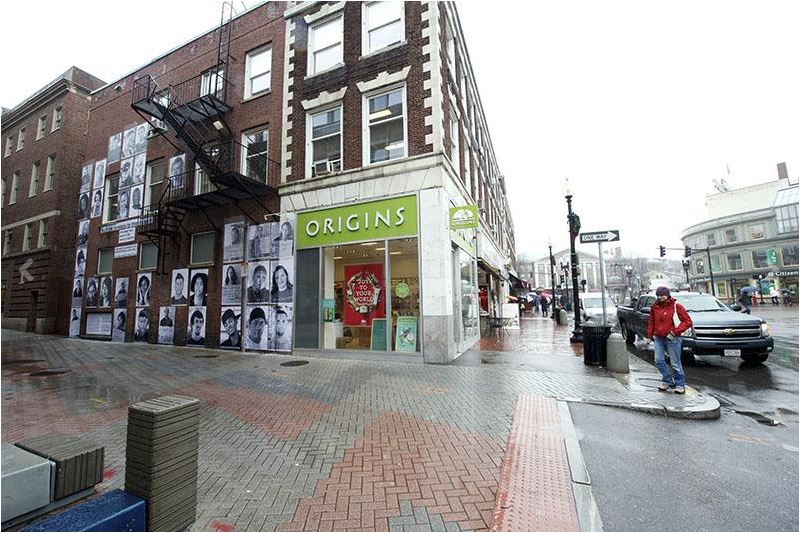 Media:
https://www.insideoutproject.net/en/group-actions/usa-boston